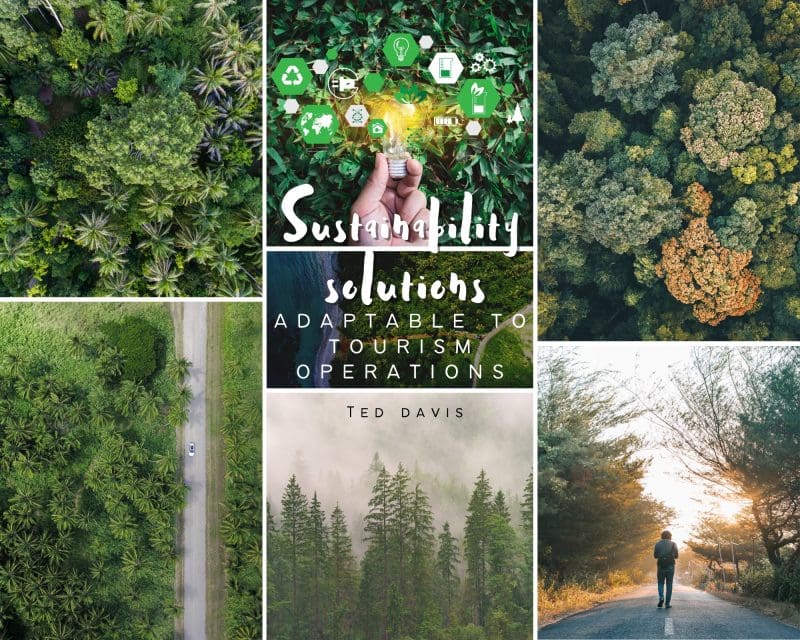 Tourism companies that are looking for ways to improve their sustainability profile, and to reduce their environmental footprint, can expand their search by finding adaptable methods and technologies in unrelated fields.
This year's IMPACT Sustainability Travel & Tourism Conference in Victoria this past spring showcased the efforts and achievements of companies big and small across various business sectors, with one thing in common. That is, they have marshalled their energies to enact innovative sustainability – regeneration – solutions. They want tourism companies to know that these methods are adaptable to any number of operational requirements in the tourism sector.
"The opportunities to adapt a sustainability method or technology solution for application to tourism operations are out there now," said Marion Joppe, president of Tourism Environment and a professor at the University of Guelph. "The big challenge now is getting the word out, so that tourism companies know that these innovations are available to them."
An important part of the IMPACT agenda was devoted to the presentations of sustainable innovators, whose creations are either already being applied directly to tourism functions, or can be adapted to serve a tourism priority. This mission to describe and share innovation was a key platform on the agenda of this year's IMPACT conference.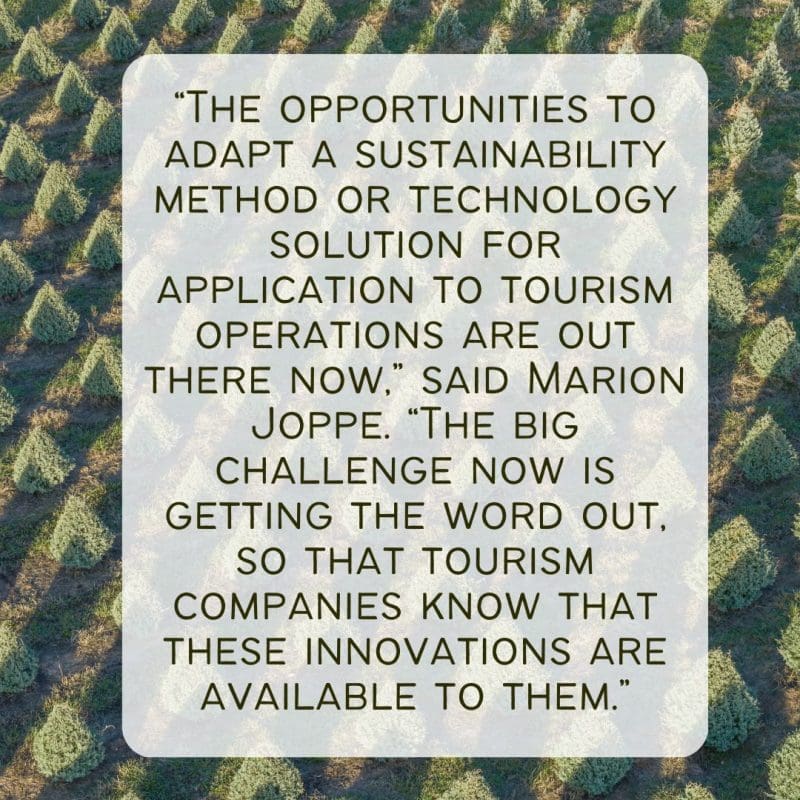 "The goal is to meet and exceed the bar we set each year for new ideas, new insights," said Joppe, who is also co-chair of IMPACT. But the process of seeking and finding applicable, sustainable solutions remains challenging, she said. IMPACT may expand its model to other parts of Canada to help this process.
Talented minds were convened at the Clean Tech Solutions for Tourism session at the IMPACT conference. There, delegates learned about unique and innovative ways that human-generated problems – principally climate change – are being tackled.
For example, FortisBC described how it was working on the development of home and business energy systems that will use methane gas, or renewable natural gas. A target of 75% usage of methane "in the pipes" by 2050 is a goal that will help wipe out greenhouse gases, while reducing operating costs, said FortisBC.
Meanwhile, Air Canada explained that it is one of the hardest industries to decarbonize while continuing to fly its aircraft. The holy grail will be to develop and certify sustainable aviation fuels, or SAFs, and the carrier indicated that it is making steady progress on that road. It has a goal to accelerate the deployment and use of SAF technologies to reach 10% of global jet aviation fuel supply by 2030.
Some of the other innovators who made presentations at IMPACT are profiled below.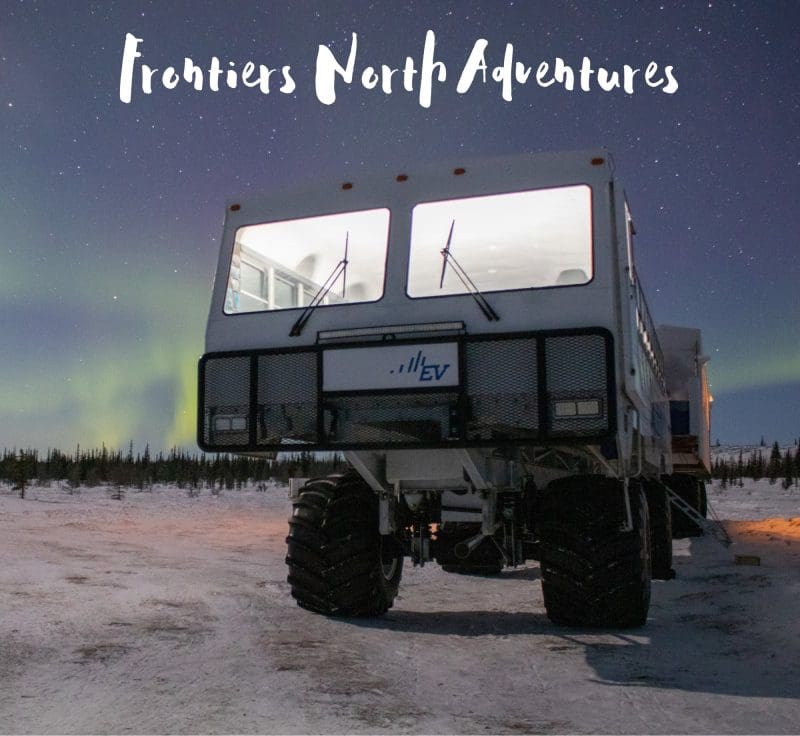 Photo courtesy of Alex Cupeiro
Vehicles that are fuelled by rechargeable batteries are an increasingly common sight on urban roads and highways, but that's not so much the case when the roads become trails and then disappear altogether.
A company based in Churchill, MB is on the leading edge of developing and building an electric vehicle (EV) that can not only enter the wintery wilderness of Canada, but will do so with a full load of tourists.
Frontiers North Adventures is now converting "tundra buggies" from fossil fuel-driven diesel motors to electric power, and maintaining the vehicles under severe Arctic conditions. The tundra buggies are famously used to explore the wilderness around Churchill to give visitors the opportunity to see polar bears in their natural habitat. The new EV tundra buggy is the first of its kind on the planet.
The tundra buggy mission – to seek out and view polar bears – is uniquely suited to electrification. The vehicles do not produce the hydrocarbon pollutants of their diesel-powered fleet mates – contributors to global warming. And they are completely silent.
"Our new EV Tundra Buggy emits zero emissions and minimal sound, providing a less-intrusive experience for our guests and wildlife," says John Gunter, president of Frontiers North Adventures. "The EV Tundra Buggy makes it easier for machines to fade more into the background of any wildlife experience in Churchill."
The company is committed to reducing greenhouse gas (GHG) emissions and plans to convert its entire fleet of 12 tundra buggies from diesel to electric power before the end of the decade. The converted fleet will is predicted to eliminate the production of 3,600 tonnes of GHGs over the next 25 years, said Gunter.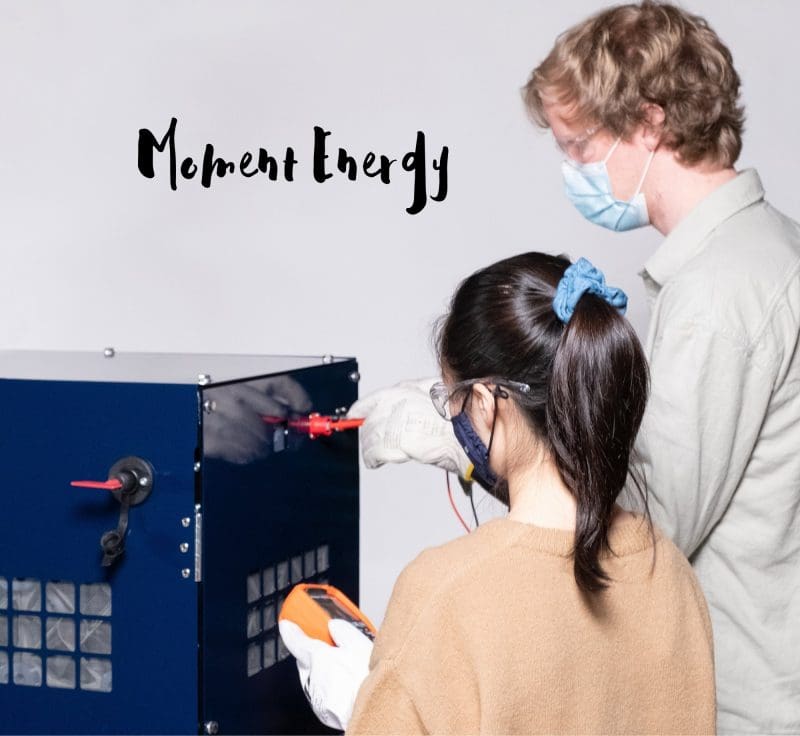 Photo courtesy of  Moment Energy
One innovator that is blazing new sustainable trails is Moment Energy of Port Coquitlam, BC. It is a start-up that offers an affordable and reliable energy source by repurposing electric vehicle batteries that have reached the end of their service lives for electric vehicles (EVs).
These "second-life" energy storage systems help utilities, microgrids and commercial customers improve grid reliability and replace fossil fuel consumption with renewable energy. The solution also significantly reduces utility demand costs for on-grid commercial customers by using energy storage.
"When the batteries are retired from the EVs, they still have 80% capacity left in them," says Gurmesh Sidhu, co-founder and chief product officer at Moment Energy. "We create a circular economy for these batteries by testing them and assembling them into our proprietary modular and scalable energy storage system. This process gives the battery modules another seven to 10 years of useful life."
The tourism sector represents a key customer segment since many remote resorts are diesel-dependent. With the battery packs, remote lodges and resorts can reduce their diesel consumption and enable the use of renewables. "This year, we will deploy a project in God's Pocket, a remote scuba diving resort in Port Hardy, BC," said Sidhu.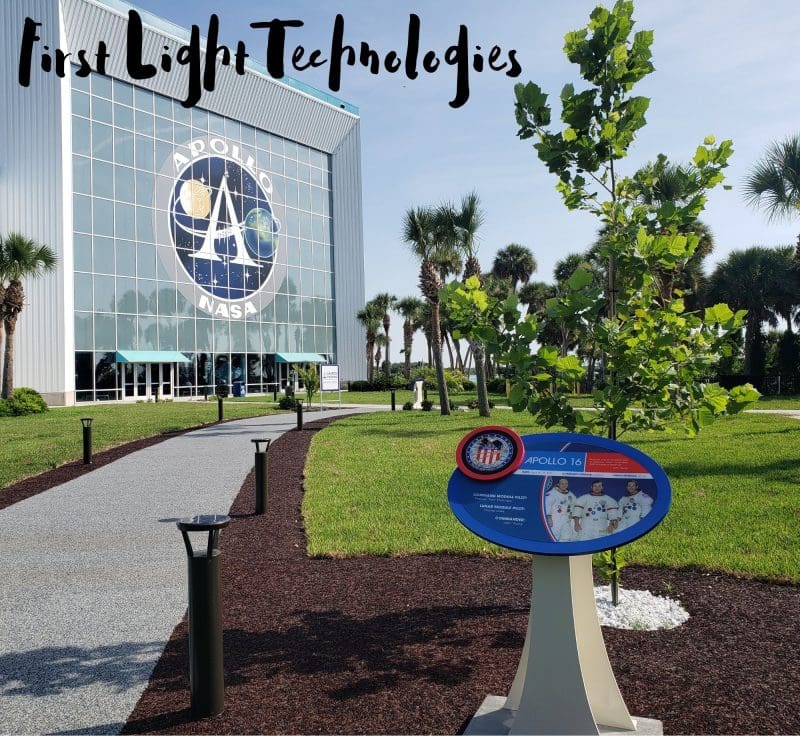 Photo courtesy of First Light Technologies
First Light Technologies makes off-grid, solar-powered lights that are self-contained, simpler, more flexible and less expensive than traditional wired lighting.
The lights use an intelligent energy management technology that allows them to autonomously configure themselves for where they are installed, avoiding performance and reliability problems that are associated with solar lighting.
The company has tens of thousands of lights installed around the world, including at tourism-focused locations like the Kennedy Space Center in Florida, the Wade International Airport in Bermuda, the Atlantis Resort in the Bahamas, the Pearl Harbour Memorial in Oahu and Sheraton Hotels on both Maui and Kauai. 
"The tourism sector like many others is moving to lower their impact on the environment. Solar lighting is one of the easiest ways for tourism businesses to make an impact while saving time and money in the process," said Kurtis Hurrie, marketing specialist for First Light Technologies. Customers generally save 50% or more on total lighting project costs. 
Applications include sidewalks and walkways, parking lots, common areas, docks and pool decks, to name some. "We also have wildlife-friendly lighting options for installation in wildlife habitats where artificial lighting can affect migration and feeding activities," he said.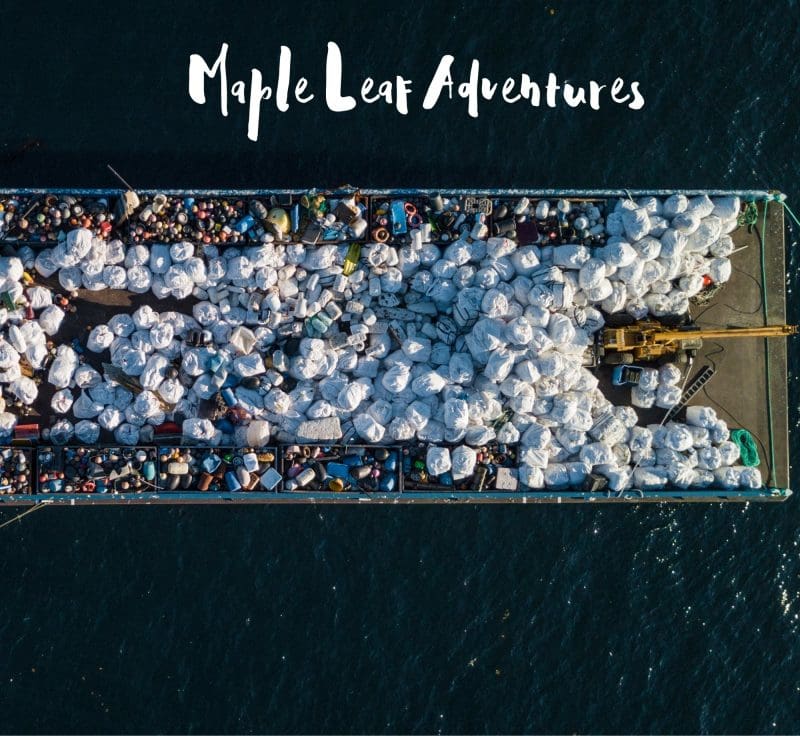 Photo courtesy of Jeff Reynolds
Sometimes, sustainable goals and achievements do not rely on trail-blazing technology. Instead, all that's needed are sound intentions, a sense of cooperation and some muscle power. 
Such was the case with Maple Leaf Adventures of Victoria, which found itself in a state of inertia in the earlier, more severe stages of the Covid-19 pandemic, when lockdowns were strictly observed. It and others in the Small Ship Tour Operators Association of B.C. of small cruise/expedition vessels were not booking new customers and business was essentially on hold.
That's when Kevin Smith, president of Maple Leaf Adventures, recognized that an opportunity to help the environment was knocking. He proposed that the association members combine resources to execute a thorough clean-up of remote, once-pristine Pacific coastal beaches.
In this vein, he co-led an initiative by the seven-member small ship association to collaborate with the Heiltsuk, Kitasoo/Xai'xais, Gitga'at, Wuikinuxw and Gitxaala nations, and the BC government to remove over 325 tonnes of marine debris from the Great Bear Rainforest. This project created over 100 jobs for tourism employees during the COVID-19 pandemic, revived community members' spirits and strengthened relationships along the coast.