It's hard to predict what the future holds at a time when anything can change in an instant and the travel industry remains in a fluid state. But to get a sense of what's in store for 2022, Travel Courier talked to a panel of travel industry professionals and tour operators. Here's a look at six travel trends based on research and booking insights.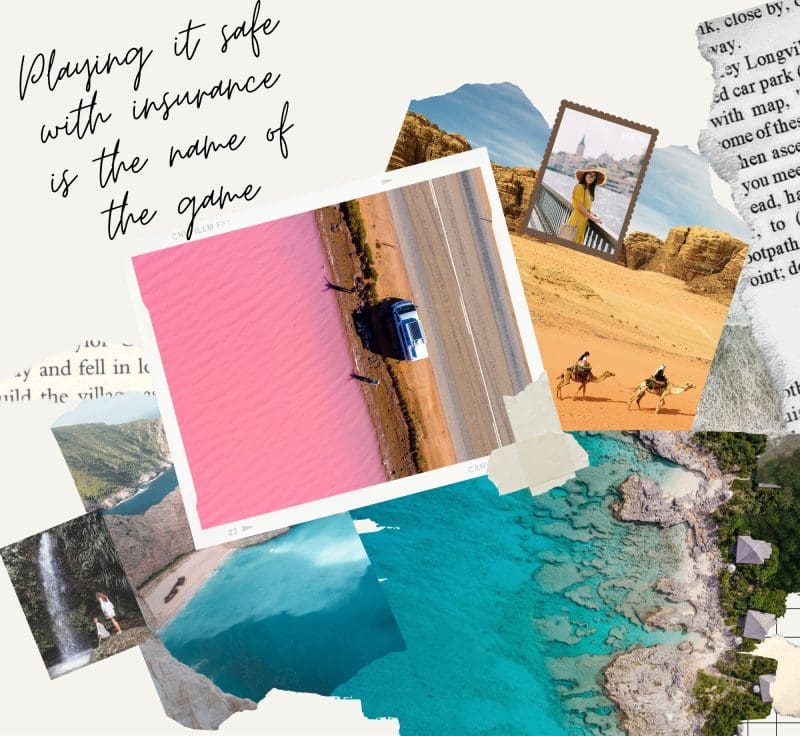 Playing it safe with insurance is the name of the game
At a time where the industry is changing daily and travellers have to deal with the reality of testing positive for COVID-19 in destination, Christian Wolters, CMO at TourRadar, says travel insurance is having a moment.
"As a company, we've been encouraging people to buy travel insurance much more than we have in the past," he tells Travel Courier. "In 2019, about 4% of customers bought travel insurance. That increased to 25% in 2021."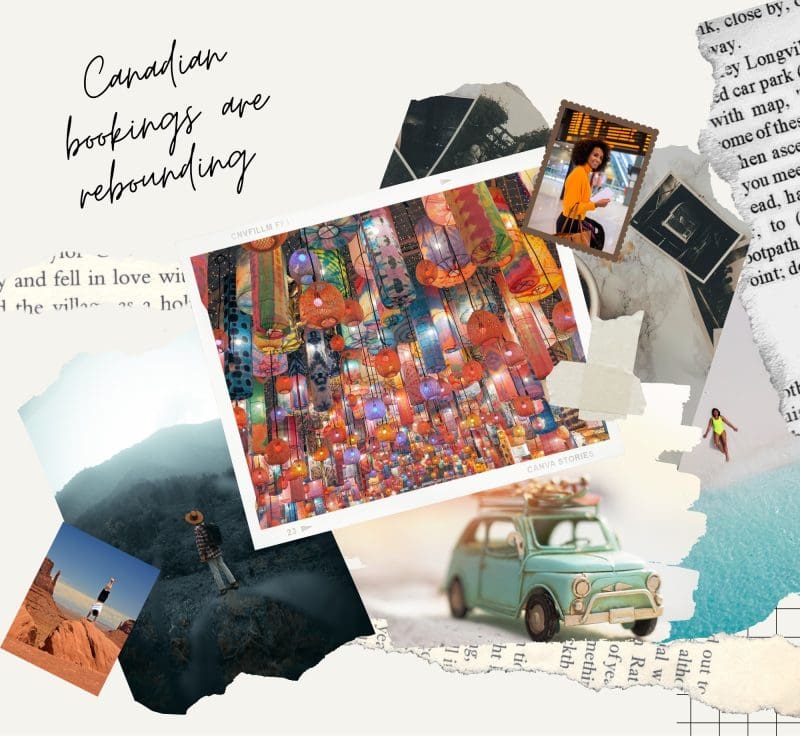 Canadian bookings are rebounding
Although it's been a frustrating time for advisors dealing with lockdowns and travel advisories, the managing director, Canada for G Adventures stresses that Canadians are still keen to travel. 
"My biggest message to agents is that the market is there — we are seeing it come through in our bookings, so while there are still frustrations it's not time to give up — people still want to travel," says David Green. "There appears to be two schools of thought just now, and it's very different to where we were this time last year. If we look back a year ago, we were either experiencing more cancellations where people didn't feel confident that they could travel, or we had an influx of people booking to escape local lockdowns in Canada. Roll on a year, and we are seeing fewer cancellations — some people are maybe delaying travel plans — but there is more demand for travel in the immediate term."
Similarly, Jeremy Palmer, Tauck's Chief Operating Officer, points out that Canadians are definitely ready to travel with overall Canadian guest numbers already being ahead of 2021 and well on their way back to pre-pandemic levels. 
"We're also seeing a number of Canadian guests booking multiple trips with us in 2022, and those single-season repeat bookings are already in line with 2019 levels," he notes. "Our Canadian guests are also showing great interest in our Portugal and Spain itineraries, driven in part by last year's launch of our new ms Andorinha riverboat and the debut of our new itineraries on the Douro River."
Overall, Wolters says they're still seeing a trend of more domestic bookings than usual across North American travellers based on TourRadar bookings.
"But our traffic and booking numbers show that international travel interest is rising," he adds. "The majority of our bookings for 2022 are for trips happening in April through June."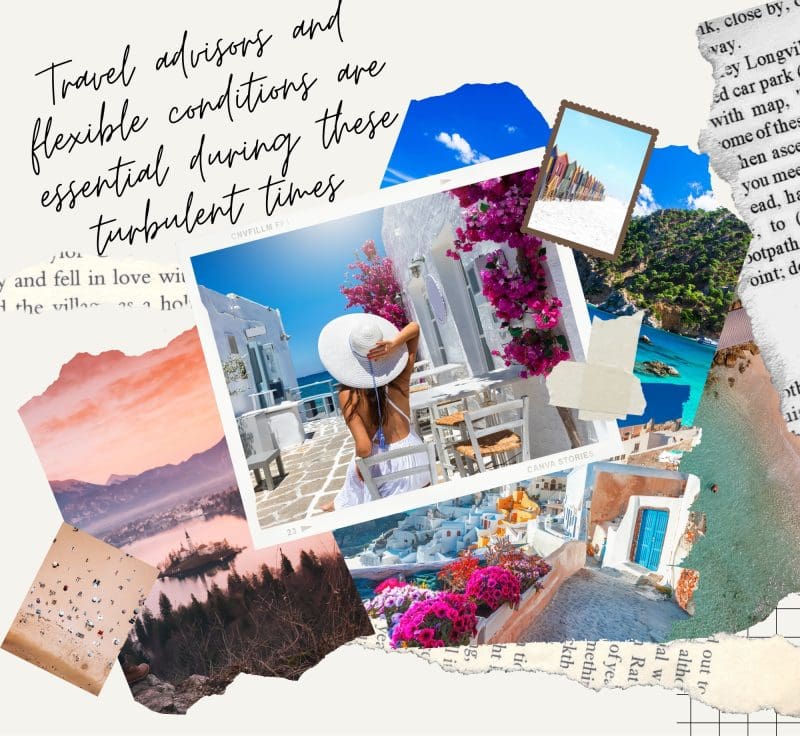 Travel advisors and flexible conditions are essential during these turbulent times
Since travel requires more planning than it did before, Goway Travel's Renee Stanton-Defaria sees more people turning to travel advisors to help plan a getaway.
"You need an expert in your corner to make sure everything runs smoothly. That's why having a travel advisor to plan your vacation is so crucial," explains Stanton-Defaria, General Manager Sales for the tour operator. "Over the Christmas break—as I'm sure many of our travel partners did—we had clients test positive in destination. The fact that they could call our 24/7 customer assistance line and have a person assist them with rearranging all of their travel plans was a godsend in this current environment." 
Especially now, she believes agents are prepared for the extra planning that's required and will focus on working "with a travel company that will support them and their clients if anything happens while in destination. It's always a good thing to be prepared and that's more true than ever before."
Green adds that flexible booking conditions and safety policies have been well received by travellers who want to be prepared for the worst case scenario. 
"Travellers have many more questions than ever before. Specifically, questions related to peace of mind, 'what if' questions," he says. "We know travellers have more complex things to consider just now, and that's why we continue to champion the role of our agency partners and we are here to give our amazing travel agents any support they need."
Similarly, Wolters also sees "there is an increased desire to book with operators that have flexible booking options."
The Travel Corporation Canada's president Jeff Element also says its wellbeing commitments and the addition of a Wellbeing Director on Trafalgar and Insight Vacations journeys are resulting in travellers feeling more confident about travelling. 
"While this isn't the start to the year we were expecting, we're optimistic for a strong year and we will continue to support our loyal travel advisor community as we expect a booming travel recovery due to pent-up demand," he says.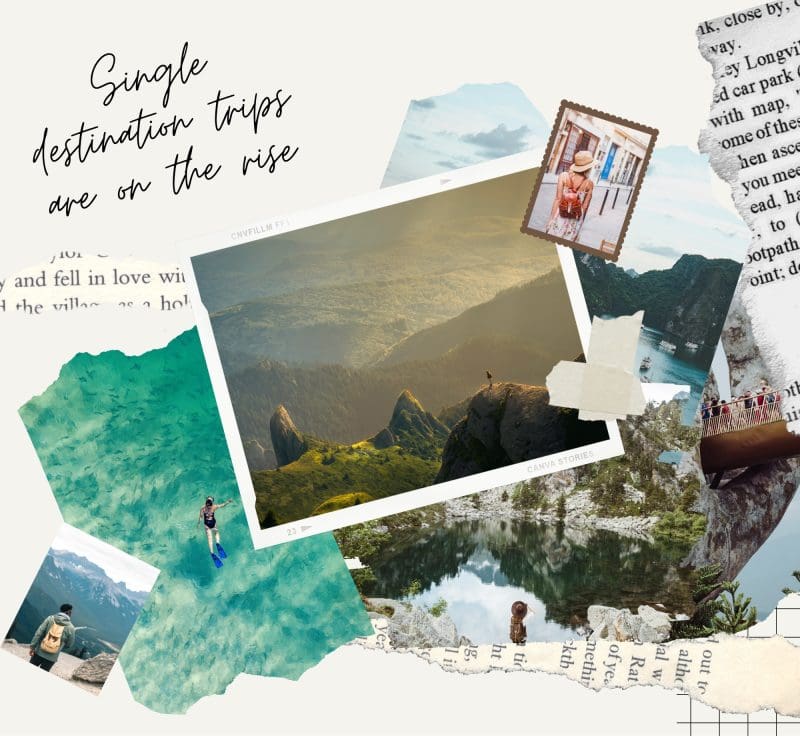 Single destination trips are on the rise
Another interesting trend among TourRadar bookings is that there's been more interest in single-destination trips. 
"Previously trips like Europe Escape — see basically all of Europe in 10-days — was our top-selling trip but now we see more inquiries about trips only to Spain, Italy, or another country," Wolters says. "Single country trips tend to be easier to coordinate than multi-country trips with different travel restrictions in place."
Across The Travel Corporation, Element is also seeing bookings are strong for trips focusing on one primary destination, like Italy, Scandinavia, Britain and Ireland for spring and summer.
"As for other things I am hearing, all our friends are planning to go to Portugal in 2022," he adds.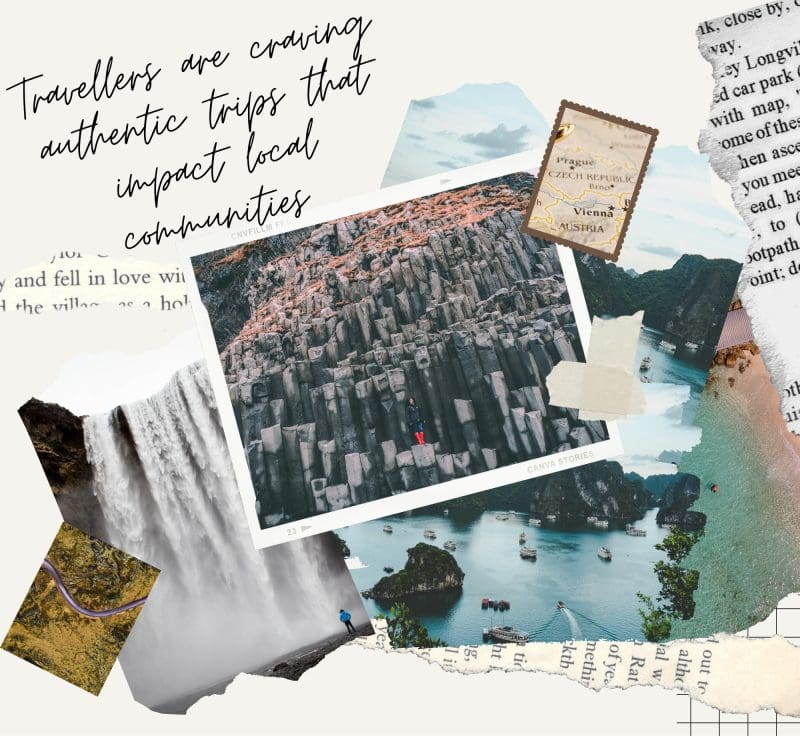 Travellers are craving authentic trips that impact local communities
After two years dealing with various degrees of isolation, Palmer says people are craving to reconnect with the world and local communities. 
"It's fuelled a thirst for meaningful interaction and re-engagement with other people, other places and other cultures," he says. "With that comes an insistence on authenticity – now that our guests are starting to travel again, they want to experience the history, the food, the culture and the local personalities that bring each destination to life."
According to G Adventures' latest panel research, close to a third of respondents say they will place more focus on travelling responsibly in 2022. The most important factor for Canadians when they travel is that their money benefits local people.
"What the pandemic has done is force people to stop, physically stop travelling, and think about their travel choices," says Green. "Not only is travelling so much more fulfilling when you know it's helping local communities, but the experience is so much richer when you really get to know a country and its people."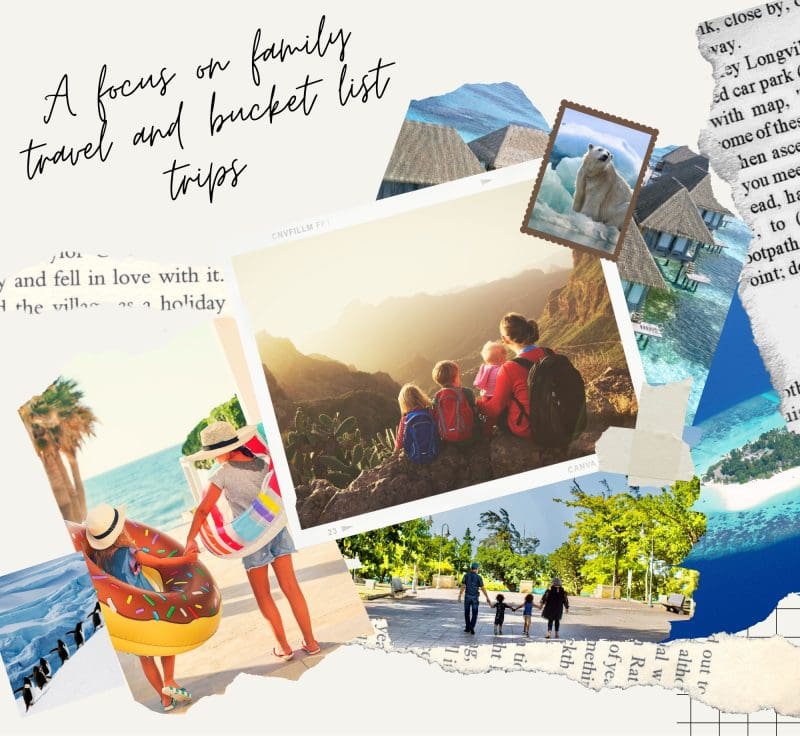 A focus on family travel and bucket list trips
Family and multi-generational travel continues to be huge. For example, Tauck Bridges family trips are recording its highest preseason bookings of the past four years.
"Children grow up fast, and the window of opportunity for family travel is limited," says Palmer. "Given the disruptions to travel in the past two years, parents and grandparents are incredibly eager to travel as a family and share those meaningful bonding experiences while they can."
Meanwhile, at Goway, Stanton-Defaria says travellers of all ages are no longer putting off their dream trips. 
"The pandemic has made me want to travel even more as it's shown how time is so precious," she says. "As I've always said, you have to stop dreaming and start doing. This is definitely resonating with a lot of our clients who are planning to tick some big items off their bucket lists this year."