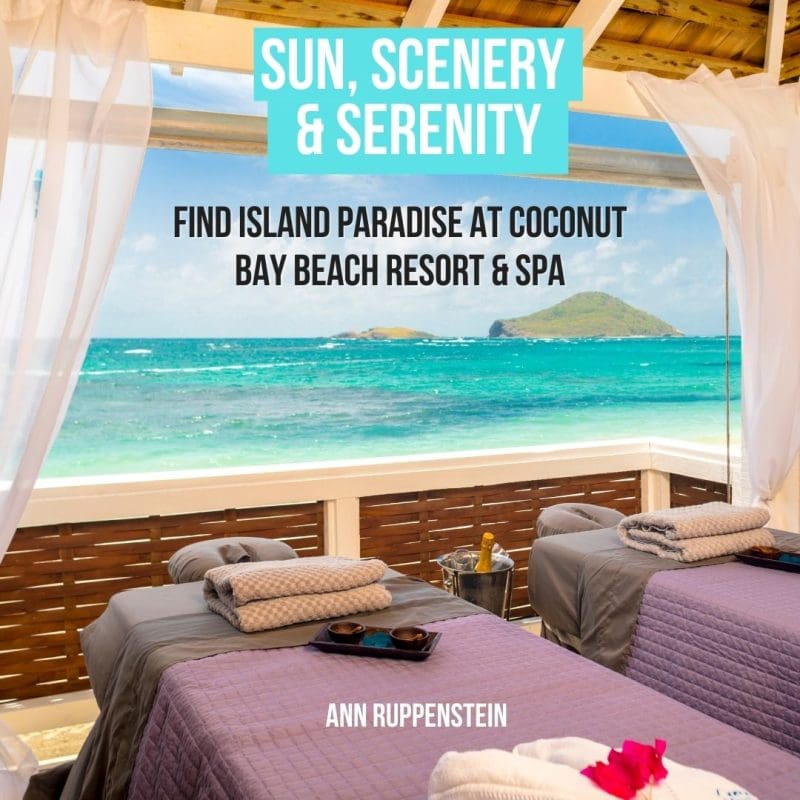 To the sound of Rod Stewart's Rhythm Of My Heart with the lyrics "where the ocean meets the sky, I'll be sailing" filtering out over the speakers, our boat pulls up to a secluded and pristine stretch of white sand beach surrounded by crystal clear blue water.
Arriving at Maria Major, a wildlife habitat that's part of the Maria Islands Nature Reserve, we've got the entire island to ourselves — aside from endemic reptiles like the nonvenomous Kouwés snake also known as the Saint Lucia Racer, which has claimed the title as the world's rarest snake, and the Saint Lucia whiptail lizard, that is.
The trip to the serene uninhabited island in Saint Lucia is a new excursion offered by Coconut Bay Beach Resort & Spa, which is just a short distance away across the ocean, and can be spotted from its own one-mile stretch of sandy beach.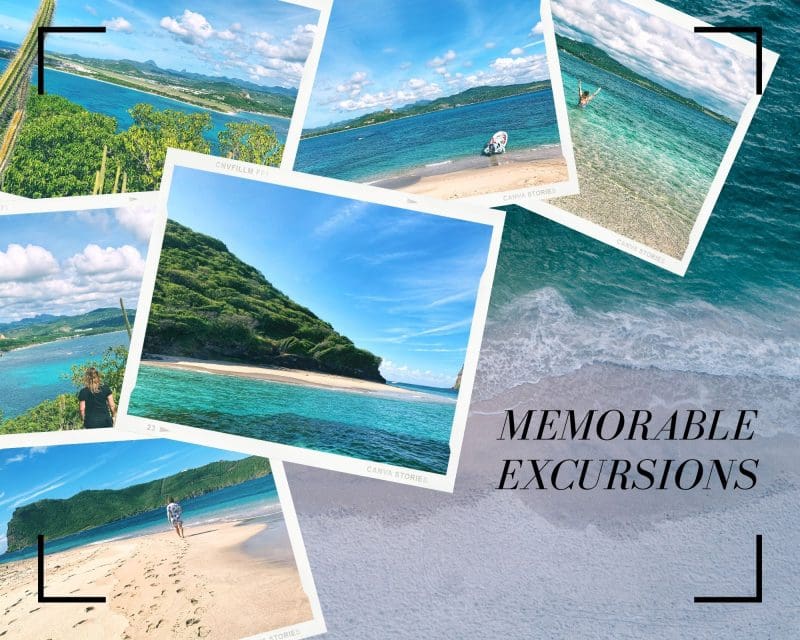 Along with being a wildlife habitat with unique flora and fauna, the island is also a nesting site for migratory birds from the west coast of Africa, so the natural reserve shuts down to visitors during mating season from May to September.
Although it's a bit of a trek, those who reach the top of the island are rewarded with a bird's eye view of 80 plant species across the island, including cacti, the landmark Pitons sticking out in the distance from the mainland, and an overview of Vieux Fort, a town located near the southernmost point of Saint Lucia, to the sound of birds chirping.
Of course, Coconut Bay also offers excursions to better known staples in Saint Lucia like a catamaran ride past the Pitons and an outing to the local drive-in volcano, but exploring Maria Major takes visitors off-the-beaten path. It's a great day trip for first time visitors to Saint Lucia or those who are heading back for the first time in a long time and are looking for something special. Director of Marketing Natalia Greene says the resort is also working on putting together an engagement package from this location, surrounded by natural beauty.
"Saint Lucia is still authentically Caribbean," Greene says.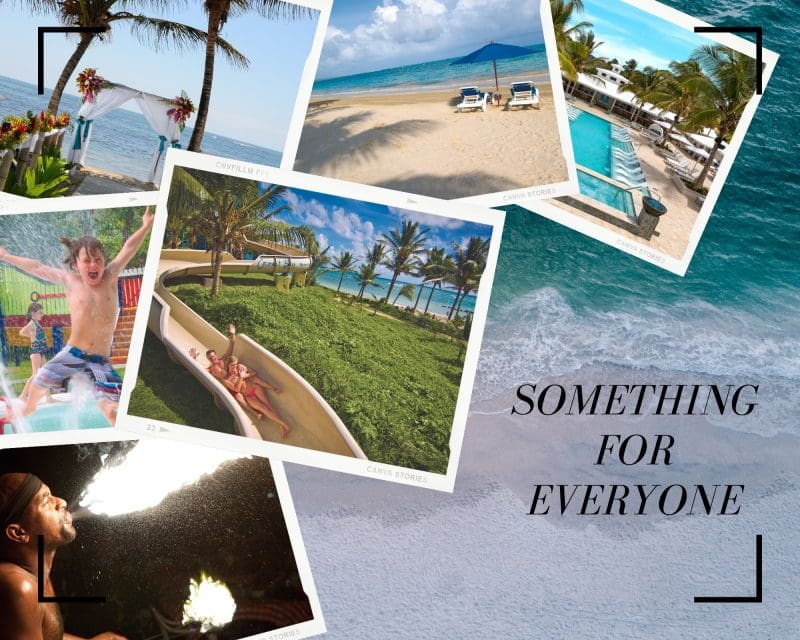 With lift service between Canada and Saint Lucia ramping up, and eased travel restrictions for fully vaccinated Canadian travellers here at last, Coconut Bay Beach Resort & Spa and its sister property the luxurious Serenity at Coconut Bay are focusing on the comeback of the Canadian market. For all guests staying a minimum of seven nights, the resorts are covering the cost of onsite PCR testing needed for entry back into Canada, a value of $150 per person, as of Nov. 21.
"This is fabulous news for Canadian guests as we are one of the only hotels on the island to include the PCR test, which amounts to a savings of US$300 per couple or US$600 for a family of four," Suzanne Fleming, Canadian Representative for Coconut Bay Beach Resort & Spa and Serenity at Coconut Bay tells Travel Courier.
From the addition of a water park to adding amenities and a spa, which utilizes local organic ingredients, Greene estimates that the resort's owner has invested "in the ballpark of $45 million into the hotel" over the past 16 years.
The 250-room COVID-19 certified resort, which is divided into an adults-only and a family-friendly wing, prides itself on a high rate of repeat customers.  
Zachary Frangos, General Manager, attributes this not only to the calibre of activities and entertainment that are on offer, but to its personable and attentive staff.
There are also 42 connecting rooms ideal for multi-generational travel. After such an extended time apart, Greene says many families and relatives are booking vacations together.
Another attractive feature is Coconut Bay's 50,000 square foot kid's club, which Greene says "is so much more than a babysitting service" with educational programming about turtles and a nursery staffed by certified childcare workers.