Chef Miguel Bautista is dipping white oyster mushrooms into a sauce and placing them onto a small charcoal grill.
Today's goal is to cook up a very common Mexican dish — tacos al pastor — but without a key ingredient: pork.
"Once you identify the proteins in the vegetable world you can find substitutes," notes Bautista, explaining that the grilling process mimics the charred flavour of meat skewered on a spit.
Although there is a need for a vegan restaurant at the new 900-suite Hotel Xcaret Arte located in the Riviera Maya based on demand alone, the chef behind BIO Restaurant explains that his concept is to appeal to all guests — not solely vegans.
"Our goal is that people feel comfortable even if you're not vegan or vegetarian. People really enjoy it because it's not a menu that's planned just for vegans," he says. "It's 100% vegan, that's a checkmark, now add flavour, the experience of having a nice meal. My goal is for people to not realize."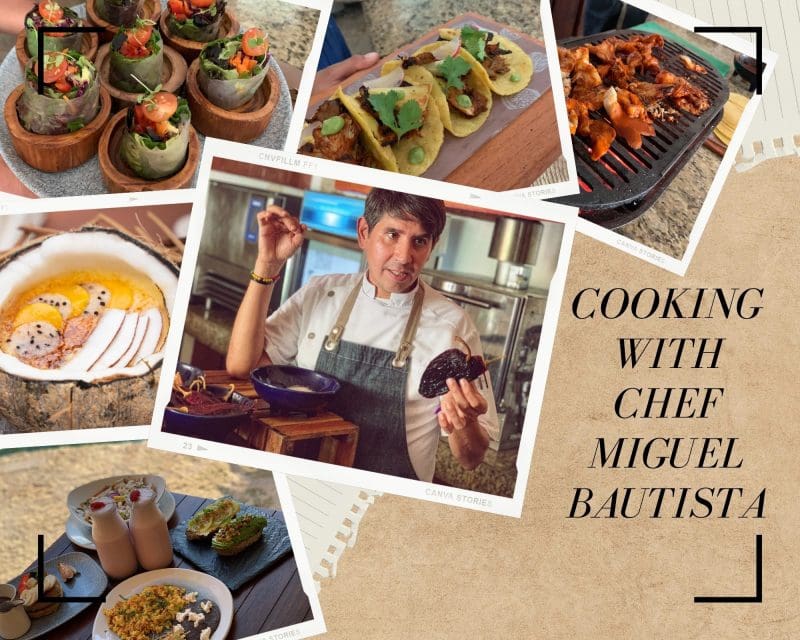 A vegetarian for 35 years and vegan for 19, Bautista says since he "cannot just eat vegetables and fruit," he uses a lot of super foods, sources vegan equivalents and makes substitutions for his recipes. In the case of pizza, it could be a cream cheese like spread made from cashews or chorizo made of fava beans with Macadamia nut cheese.
He's also working across the other Grupo Xcaret properties, Hotel Xcaret Mexico and the soon-to-open luxury boutique hotel La Casa De La Playa, to develop recipes and menus to cater to the growing demand for vegan and vegetarian options.
So what's pizza taste like without real cheese? Tacos el pastor without meat? Absolutely delicious!
But beyond the food — with breakfast options like banana pancakes with homemade Nutella — there's also another reason to visit the restaurant. It's located in a spectacular secluded setting next to the water in mini caves, which promises to be a feast for the eyes just as much as the tastebuds.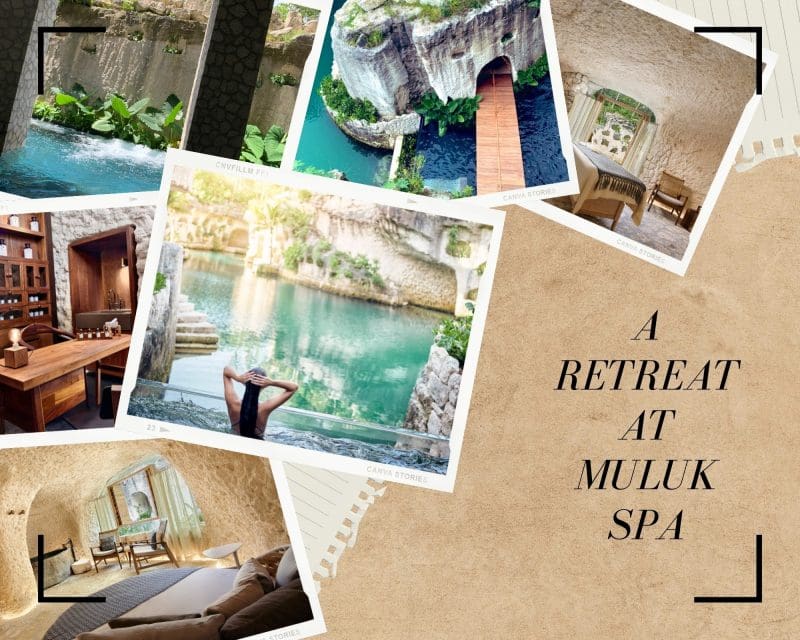 There are standout spaces throughout the adults-only Hotel Xcaret Arte but one of the most unique is the Muluk Spa. Surrounded by lagoons, the spa looks like it's carved into a natural cave with 24 massage rooms. Before a treatment, guests are guided to the Alchemist room with floor-to-ceiling wooden shelving revealing displays of lotions and oils. It's here where spa guests customize and personalize their service by choosing from massage oils like a nourishing avocado oil or a tequila infused massage oil, and scented essential oils with names like romance or relaxation.
The session continues with a hydrotherapy ritual featuring a sauna, steam room, hot and cold jacuzzis, and pool areas all set within the cave-like areas. There are also mud rooms and salt rooms, changing rooms and a bridal suite for weddings and special events. Post massage, people are encouraged to enjoy the spa's offerings or unwind in the relaxation area that overlooks the surrounding colourful turquoise river while sipping a hot tea.