If there's a surefire way to measure Norwegian Cruise Line's ongoing commitment to the travel trade, president and chief executive officer Harry Sommer said one prime example is in the amount of agents invited to experience the brand new Norwegian Prima.
"We've committed over the course of the season, that we're going to put 10,000 travel agents on this ship between now and November when this inaugural season ends because we're super committed to the trade," he shared during the inaugural sailing from Reykjavík. "Ten thousand cabins — I don't think anyone has done that before — we're all in."
Sommer highlighted that strong industry partnerships and getting the trade onboard to experience the product firsthand drives consumer demand.
"We can't win without trade support… We have a community of thousands of travel agents throughout the world, really smart and accomplished businesspeople with unique business models to drive bookings to us," he said. "I can say without hesitation, without caveat, that they are a cornerstone to the success of this company. We couldn't do it without them."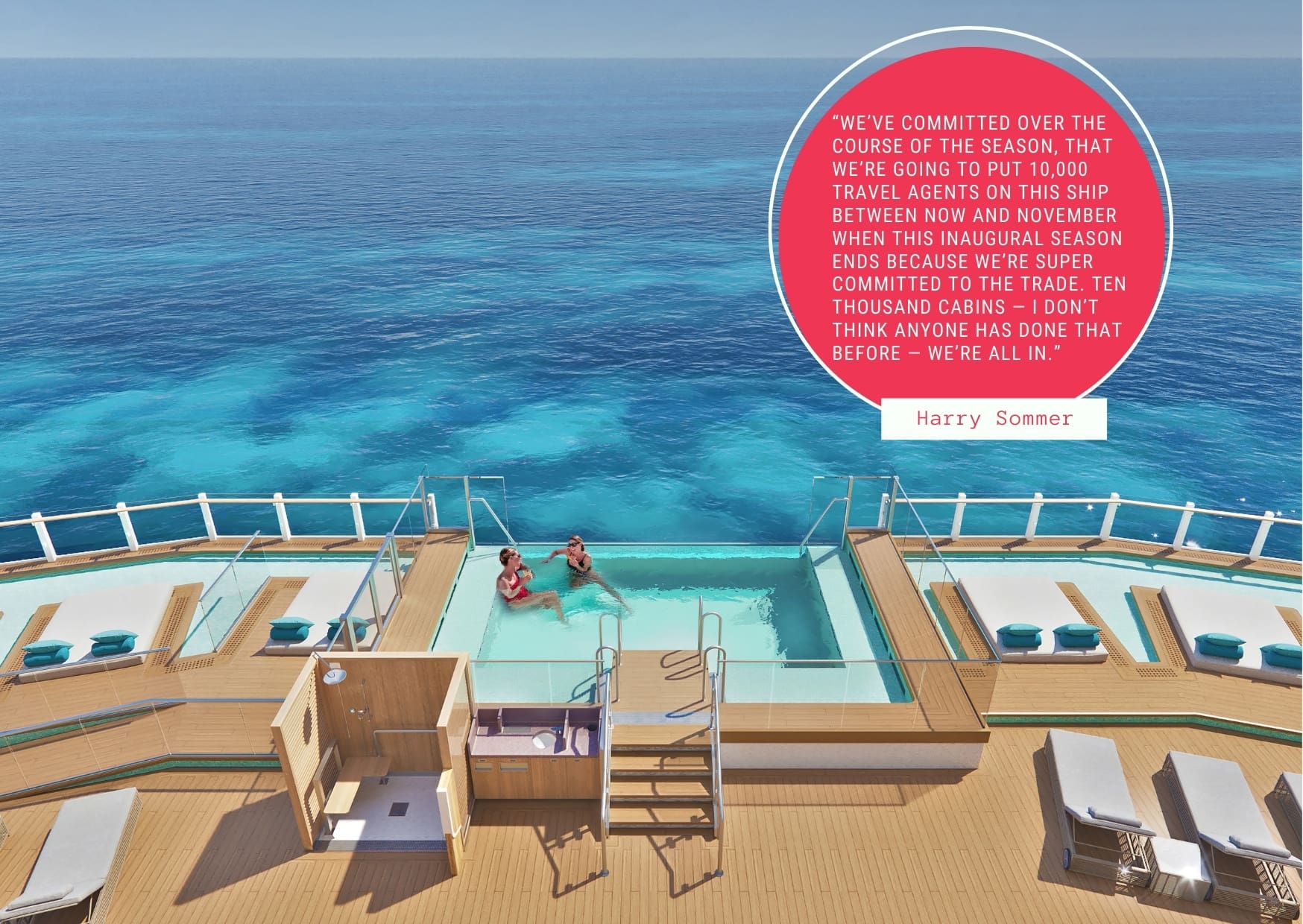 Marking the first of six ships in the groundbreaking Prima Class, the namesake Norwegian Prima has loads of innovative features including infinity pools, a three-level racetrack for those who have the need for speed and two of the fastest slides at sea for adrenaline seekers. 
"She is our best sold ship in the history of the company," said Sommer. "Knock on wood, things are looking very good for the last quarter of 2022 into 2023. We continue to be at a record-booked position for 2023, record prices, record load factors, so we're very optimistic about the future."
At 965 feet with capacity for 3,100 guests at double occupancy, Norwegian Prima offers the highest staffing levels and space ratio of any contemporary or premium cruise ship. Notably, after seeing how satisfied guests were on board when operations resumed with staff at 90% but passenger levels at 50-60%, he said NCL decided to "continue that magic once the ships get back to 100% full" by increasing the amount of staff on each sailing.
"It's an investment. Obviously there's an investment salaries, travel for the crew, which we gladly make, the larger investment if you think about this economically is taking a passenger cabin out of inventory because passenger cabins are what we need to generate revenue and business. We did the calculus and we said this is worth it, we're going to give this a shot. So starting in October, which is when we broadly think the ships will start regularly approaching 100%, that we're going to start increasing staff. We hope by January we will have this new higher staff level across all 18 ships in our fleet by then."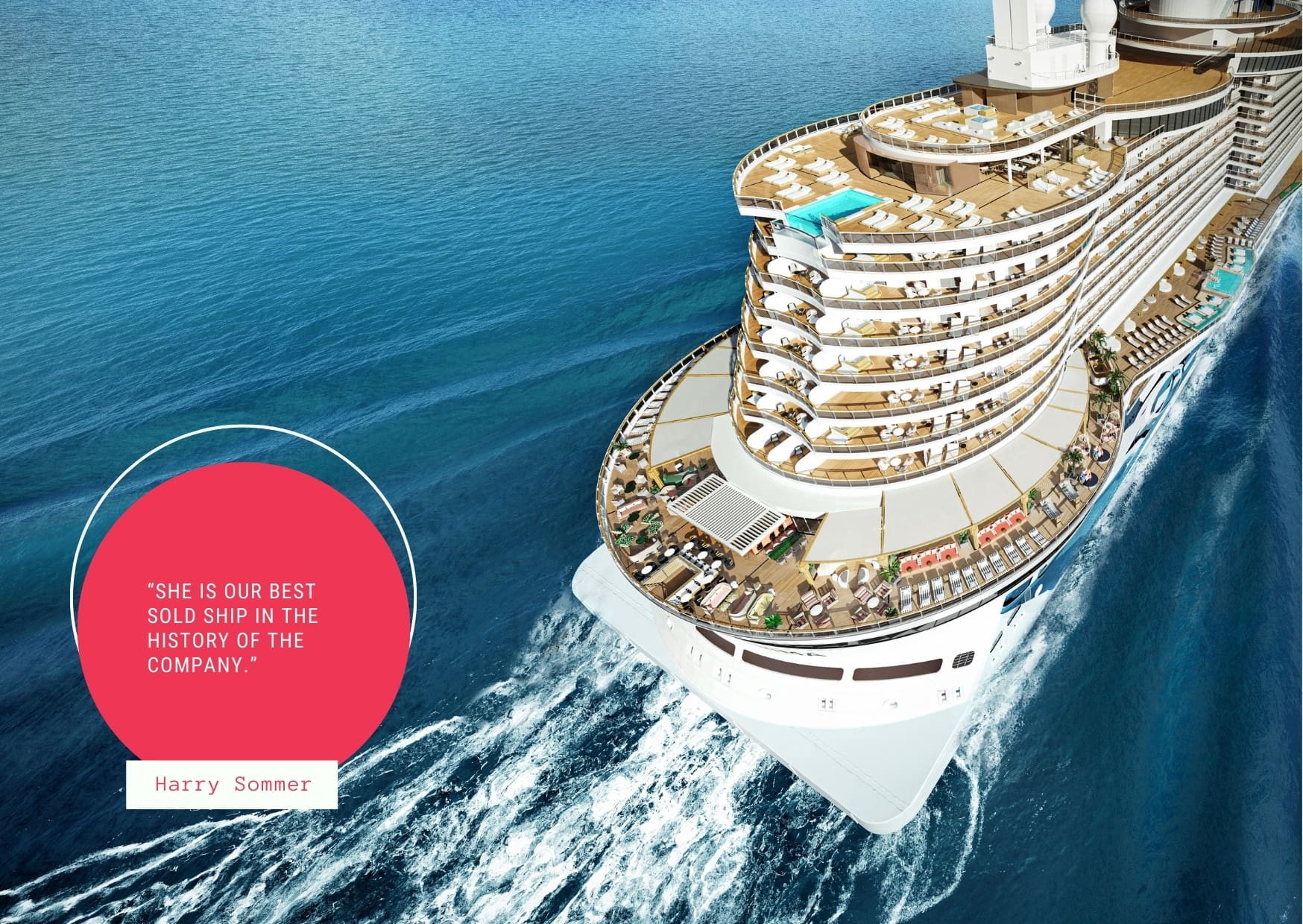 Interestingly, he shared that there are three key measurements NCL tracks very closely — guest satisfaction; how much they spend onboard and the repeat rate of guests.
"Universally what we've found — and I think this applies to pretty much every market in the world — that the further a guest travels, the more they value the vacation," he said. "And when a guest values the vacation more, they're willing to pay more for it both in terms of the ticket price and then when they're on board, in terms of the activities they do onboard the ship. So if someone packs their bags and drives to the port, it doesn't really matter whether it's Sydney, South Hampton or Miami, it's sort of universal — those guests are willing to pay less, they book closer in, and once they get onboard the ship they don't spend very much money."
Their statistics also reveal that the more a guest spends, the higher guest satisfaction they have, and the more likely they are to return.
"They have the highest repeat rate of any of our guests," he said. "If you're sitting in an inside cabin, you don't book any shore excursions and you don't get our packages and you don't do any of the onboard activities, you really got us but you had a lousy vacation. If a guest goes into the Haven and takes our shore excursions and takes our free at sea package, yes they spent a little bit more money, but they really had a great vacation experience. They come back and tell all their friends and their friends then come. And they repeat over and over again. It's not just the highest repeat rate but also the highest referral rate as well… Our goal simply put is to provide outstanding vacations to our guests."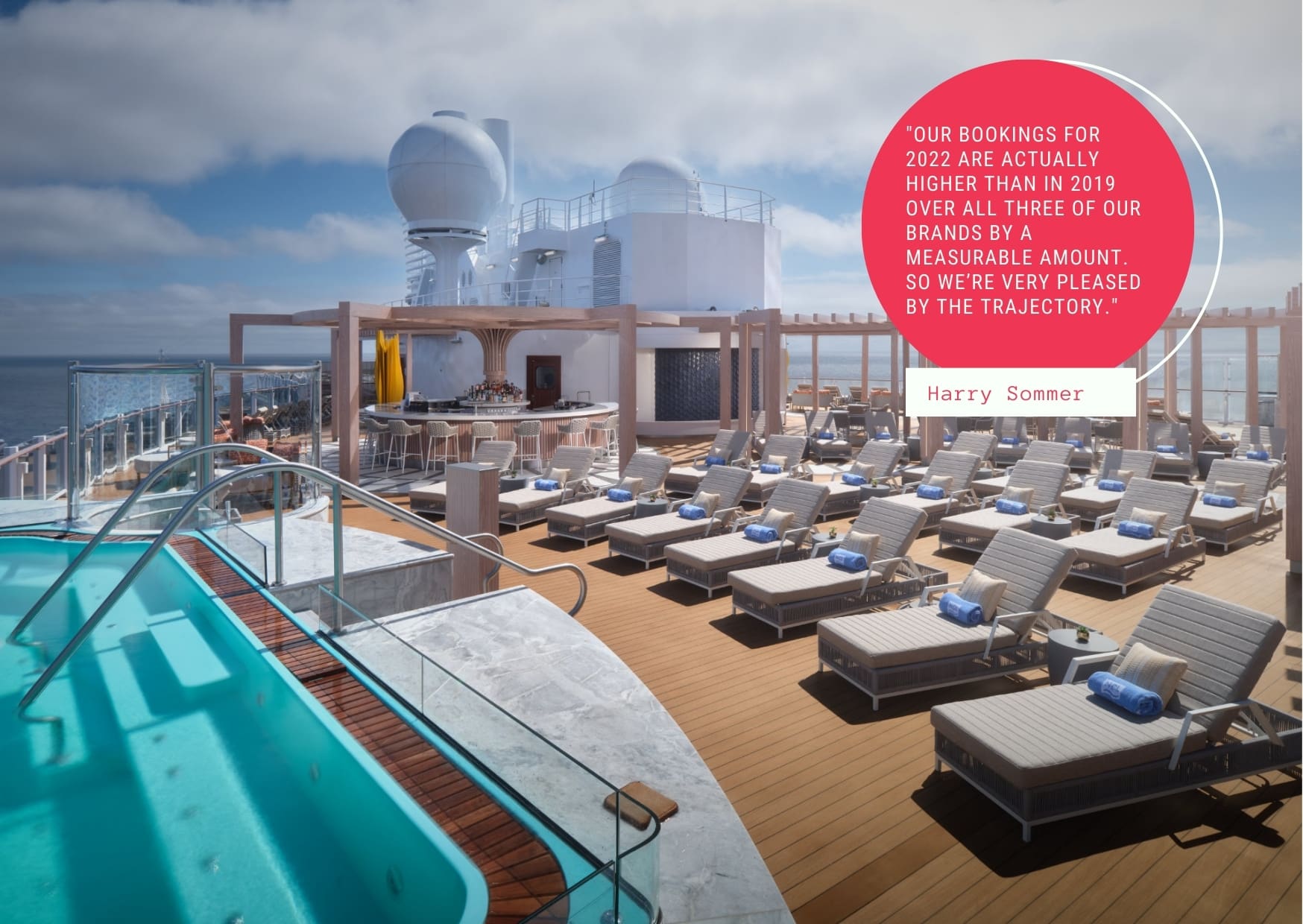 Following the announcement that NCL would allow unvaccinated travellers on board, Sommer noted that bookings are doing extremely well.
"I think that was long awaited and the right timing. We wanted to wait until the public health situation was in a place that we could do this, and since then for these last three weeks, our bookings for 2022 are actually higher than in 2019 over all three of our brands by a measurable amount. So we're very pleased by the trajectory," he said. "Now I've learned better to predict the future so I'm not going to make any definitive statements but if current trends continue, 2023 will absolutely be a record year, but with the caveat that if current trends continue it looks good… and we look forward to a really good future."
Coming out of the pandemic, he shared that there's a big pent up demand for travel and that people are craving experiences over things.
"It's interesting, some of our more loyal guests — I'm pen pals with maybe 20 or 30 of our top past guests — these are guests that maybe cruised once or twice a year, they're literally going every month now, which is incredible. It's really great to see."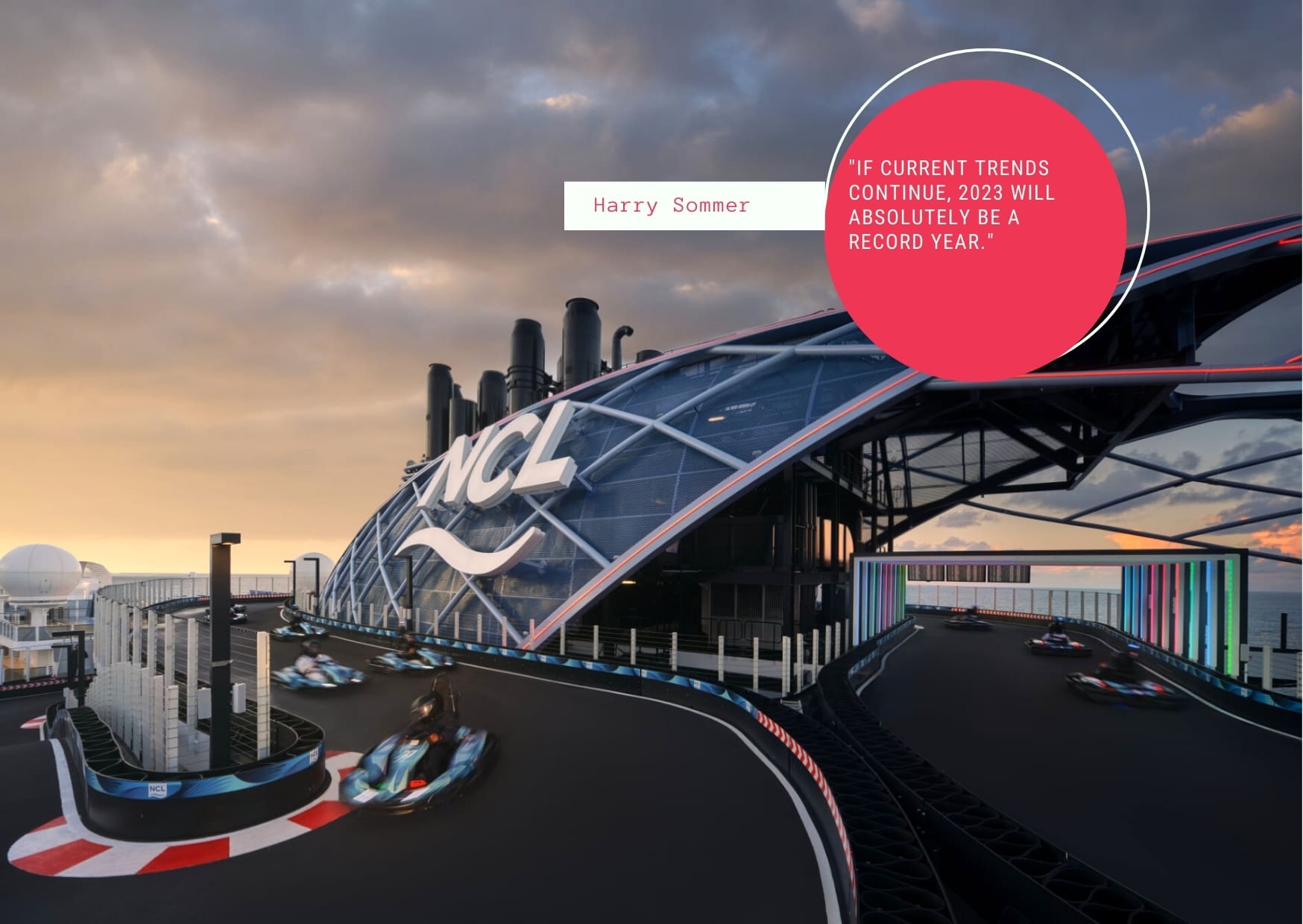 For more on Norwegian Prima and the christening ceremony featuring Katy Perry, stay tuned to an upcoming edition of Canadian Travel Press.