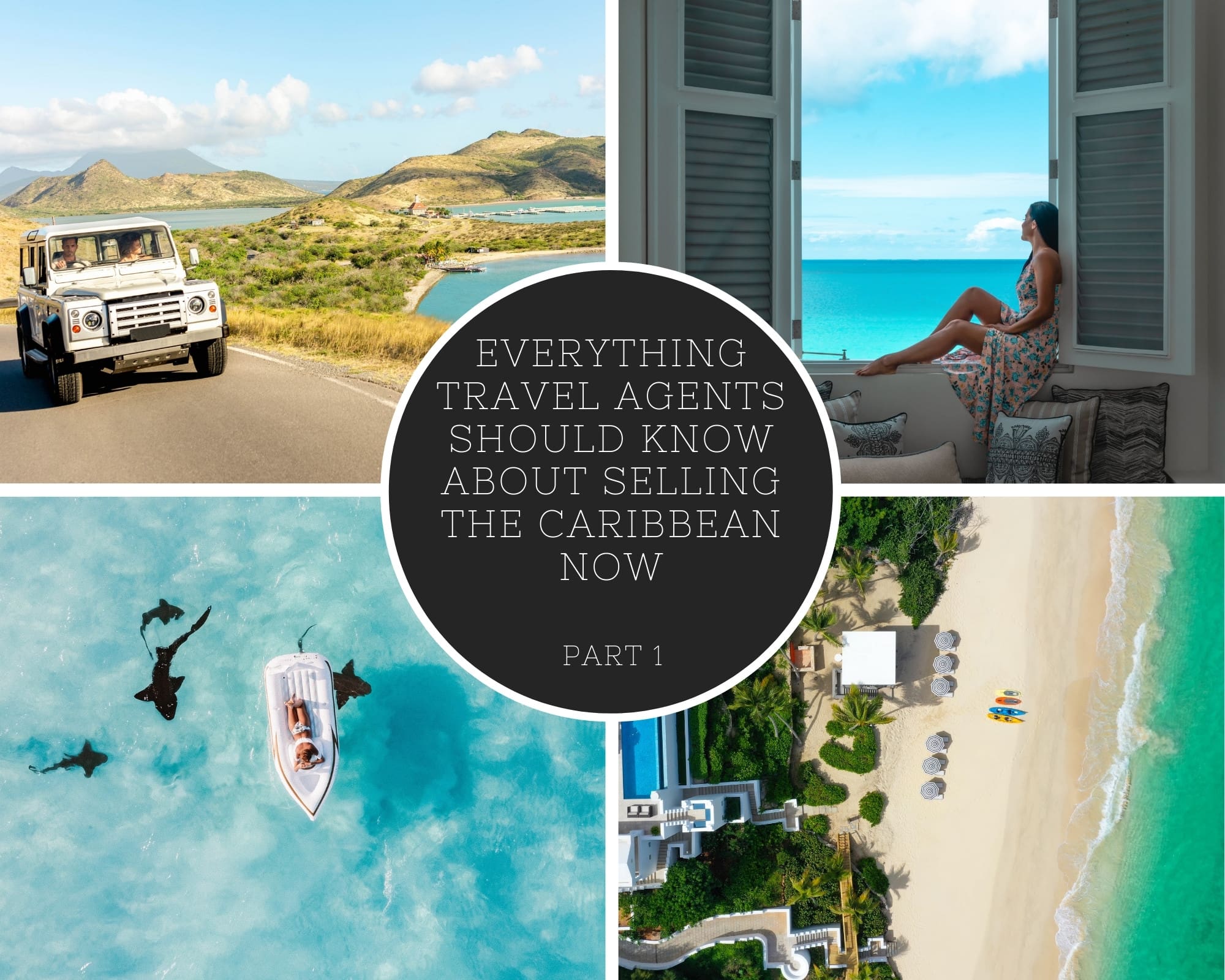 From hot new hotel openings to innovative destination experiences, Travel Courier caught up with tourism officials from across the Caribbean to find out all the latest news for travel advisors. Here's the latest from St. Kitts, Anguilla, Dominica, Grenada, the Cayman Islands, Barbados and the Bahamas. Stay tuned for more on what's new and what's trending in the Caribbean in the next edition.
The CEO of the St. Kitts Tourism Authority is counting down the days until non-stop Air Canada flights to the destination take off.
"Airlift is very, very critical to us," said Ellison 'Tommy' Thompson. "We're very happy that they're coming back again for the fall."
Weekly service will resume Nov. 5, 2022 and run through to April 29, 2023.
"With the reintroduction of the flight with Air Canada, we see that as an opportunity to rebuild the Canadian market," he said. "It's always been quite strong for us and we're going to make sure we're promoting it extensively."
Meanwhile, Thompson said the cruise industry "was the lifeline for St. Kitts" after the pandemic with 336 cruise ship calls bringing in 388,493 passengers.
St. Kitts now allows both vaccinated and unvaccinated travellers to visit, which Thompson noted "has been a real boost to the island of St. Kitts."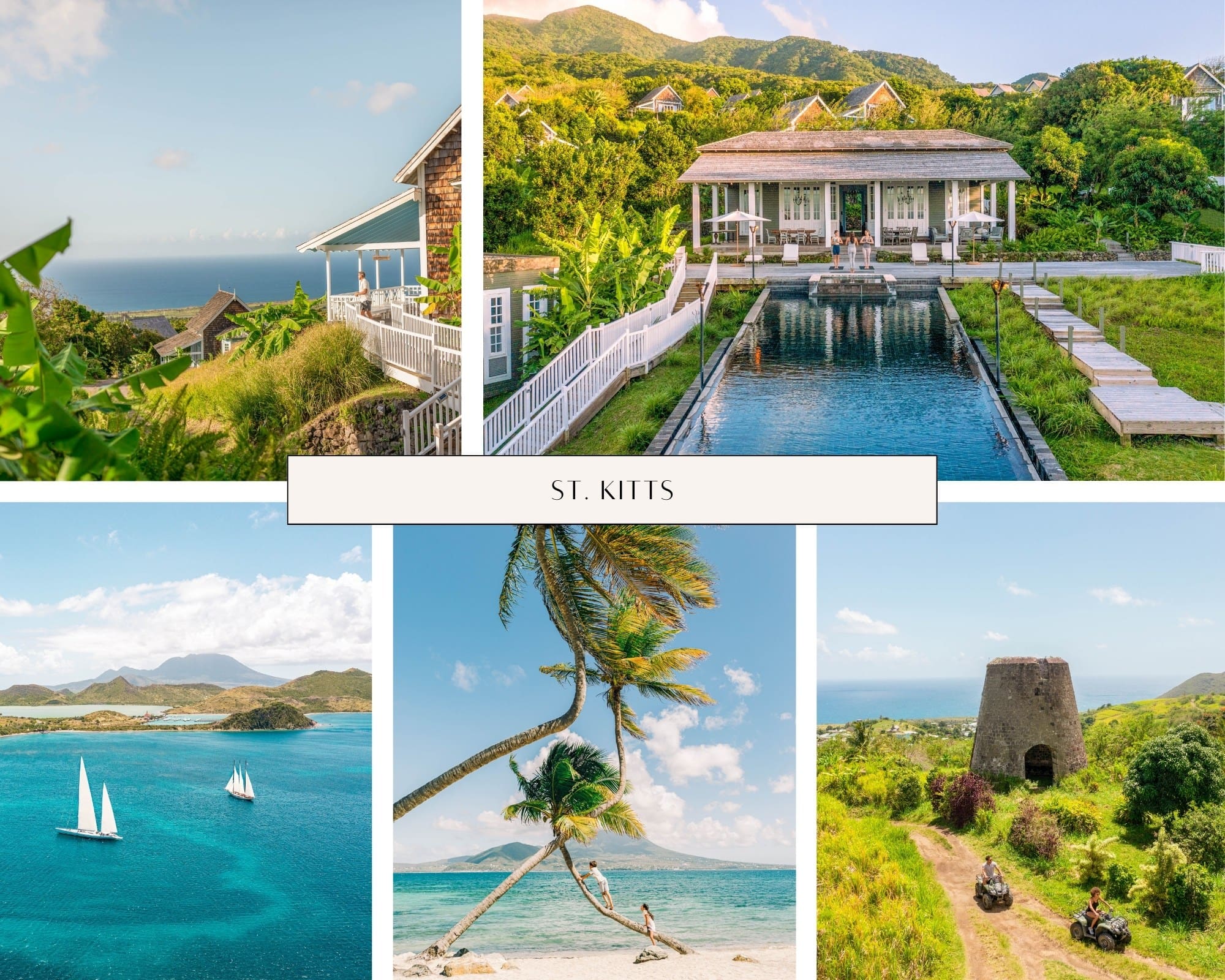 New hotel and resort options include Sunset Reef, which consists of seven luxury apartments, and Ramada by Wyndham, which is scheduled to be open for the winter season with 222 rooms. After a long hiatus, events also returned this summer to great success, including the St. Kitts Music Festival.
St. Kitts is also fresh off the debut of a new brand campaign called Venture Deeper, which captures the essence of the island's distinct characteristics. 
"We want to make sure we're spreading the wealth of tourism throughout the communities," he said. "That is to encourage local communities to get involved with tourism and also to support local entrepreneurs."
A focus on the culinary and restaurant scene in St. Kitts will also be a priority for the Canadian market.
St. Kitts & Nevis recently appointed Marsha Henderson as its new minister of tourism, the first female to hold the position.
As for travel advisors, he encouraged the trade to take advantage of the shoulder season agent promotion with discounted hotels and resorts, F&B credits and more.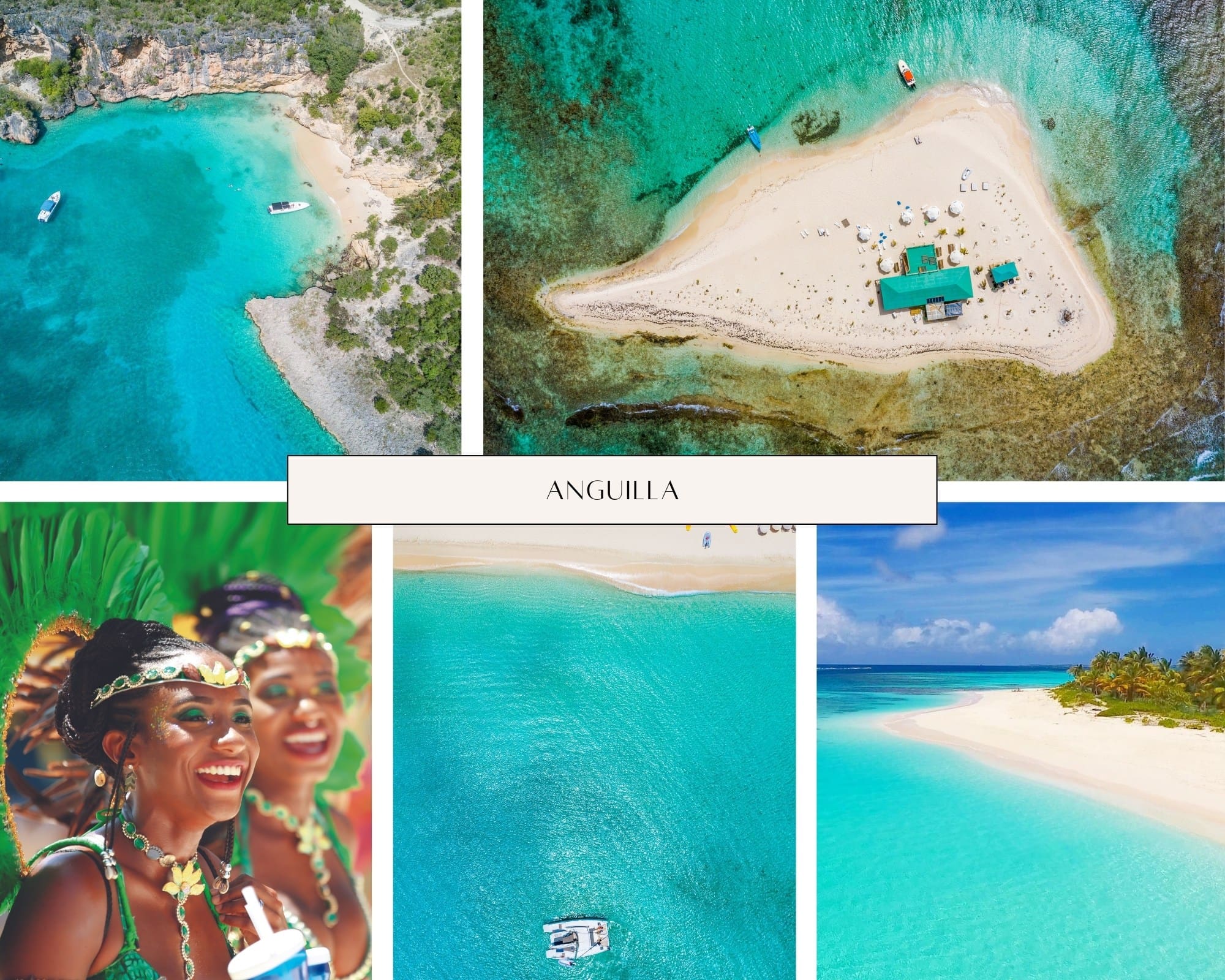 Although the length of Anguilla's airstrip is currently too small to accommodate the size of planes coming in from Canada, minister of tourism Haydn Hughes said a newly announced 20-year airport masterplan may see a nonstop flight to the Caribbean destination from Canada become a reality one day.
"The first phase provides for the construction of a new terminal building at the Cayton J. Lloyd International Airport, and we plan to break ground in 2023," he said, telling Travel Courier that Canada is the second largest source market for the island. "You can fly from Canada directly to St. Martin and take a six minute flight — it is the shortest international flight you can take — or you can take the ferry, which is 20 minutes."
In terms of additional lift, American Airlines is increasing the frequency of its scheduled flights from Miami, which debuted in December as the first commercial flight from the US mainland. 
"The service moved to three times a week in January and then operated daily from April 2," he said. "The service has performed exceptionally well, with the result that starting Nov. 3, American will operate eight flights a week to Anguilla, and increase to 11 flights a week over the festive season, from Dec. 18 through Jan. 8, 2023."
Meanwhile, construction of the new Blowing Point Ferry terminal building is proceeding ahead of schedule, and is currently slated to open in December.
One interesting project taking place in the destination is the Anguilla Warm Welcome Program, where visitors are treated to entertainment, refreshments and gifts courtesy of the Anguilla Tourist Board (ATB) and local stakeholders. The program currently takes place twice a month on the busiest arrival days.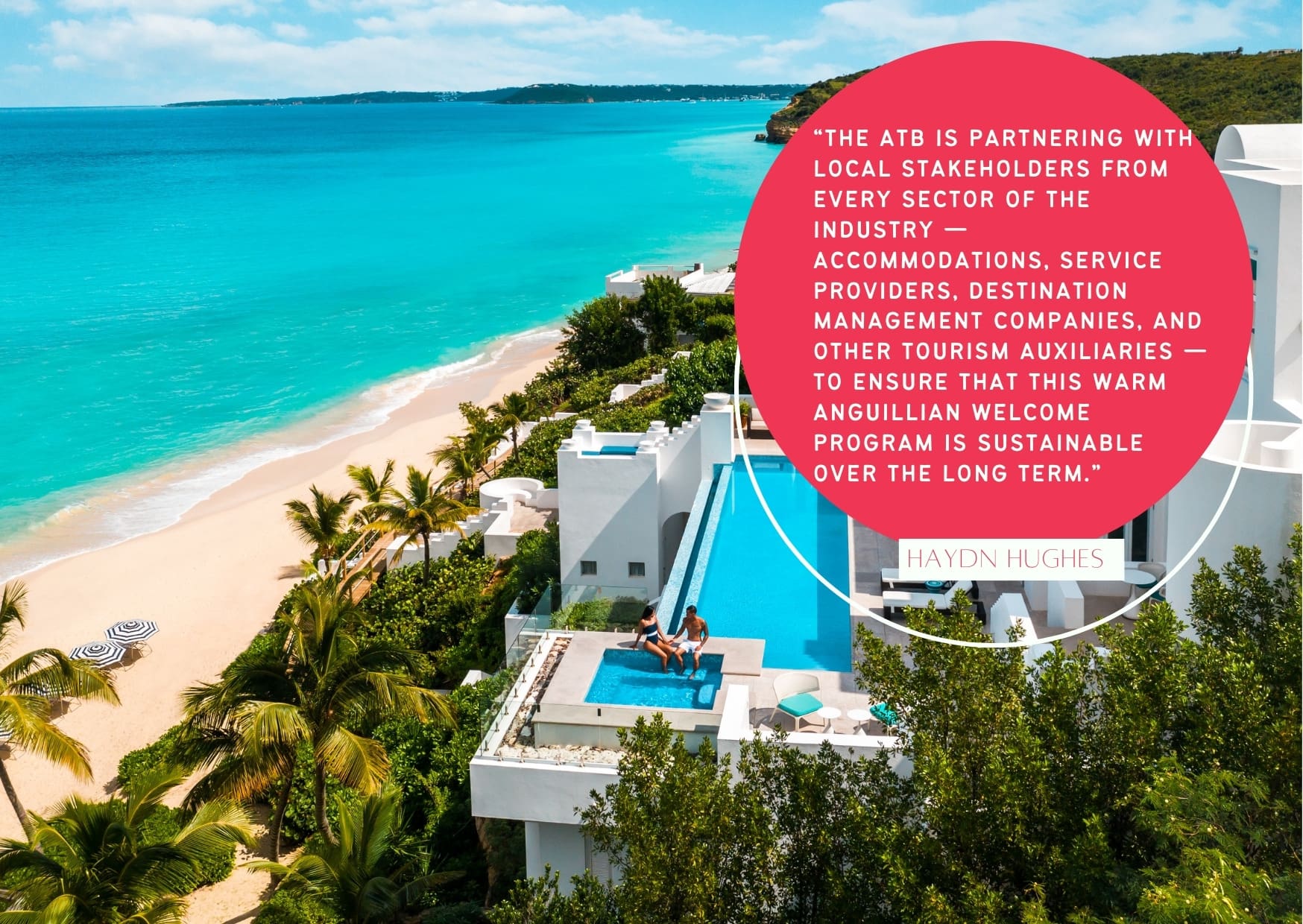 "The ATB is partnering with local stakeholders from every sector of the industry — accommodations, service providers, destination management companies, and other tourism auxiliaries — to ensure that this warm Anguillian welcome program is sustainable over the long term," he said.
As for hotel news, Belmond Cap Juluca is adding a multi-million dollar spa, slated for opening in Nov. 2023. The Aurora Anguilla (formerly CuisinArt), opened in December after a multi-million dollar renovation and is now under the management of Salamander Hotels & Resorts.
"Aurora Anguilla will operate year-round, the second of our major resorts to make this commitment, and a notable step towards our long-term strategic goal of moving from a 10 month to a 12 month destination," he said.
On the villa front, a brand new luxury rental property, ALKERA, opened in January. ANI Private Resorts has plans for a new resort development, a 15-suite estate also on Shoal Bay, with a tennis court, gym, spa, and beach-front pavilion, set to open in 2024.
"On the other side of the island, in the West End, we can look forward to a new resort development — Kokoon Villas — a small enclave of six two-and-three bedroom homes overlooking the Caribbean Sea and the hills of St. Maarten," he said. "Construction is slated to commence in the 4th quarter of 2022, for completion by the end of 2023."
Anguilla no longer has any travel entry protocols in place for vaccinated or unvaccinated travellers.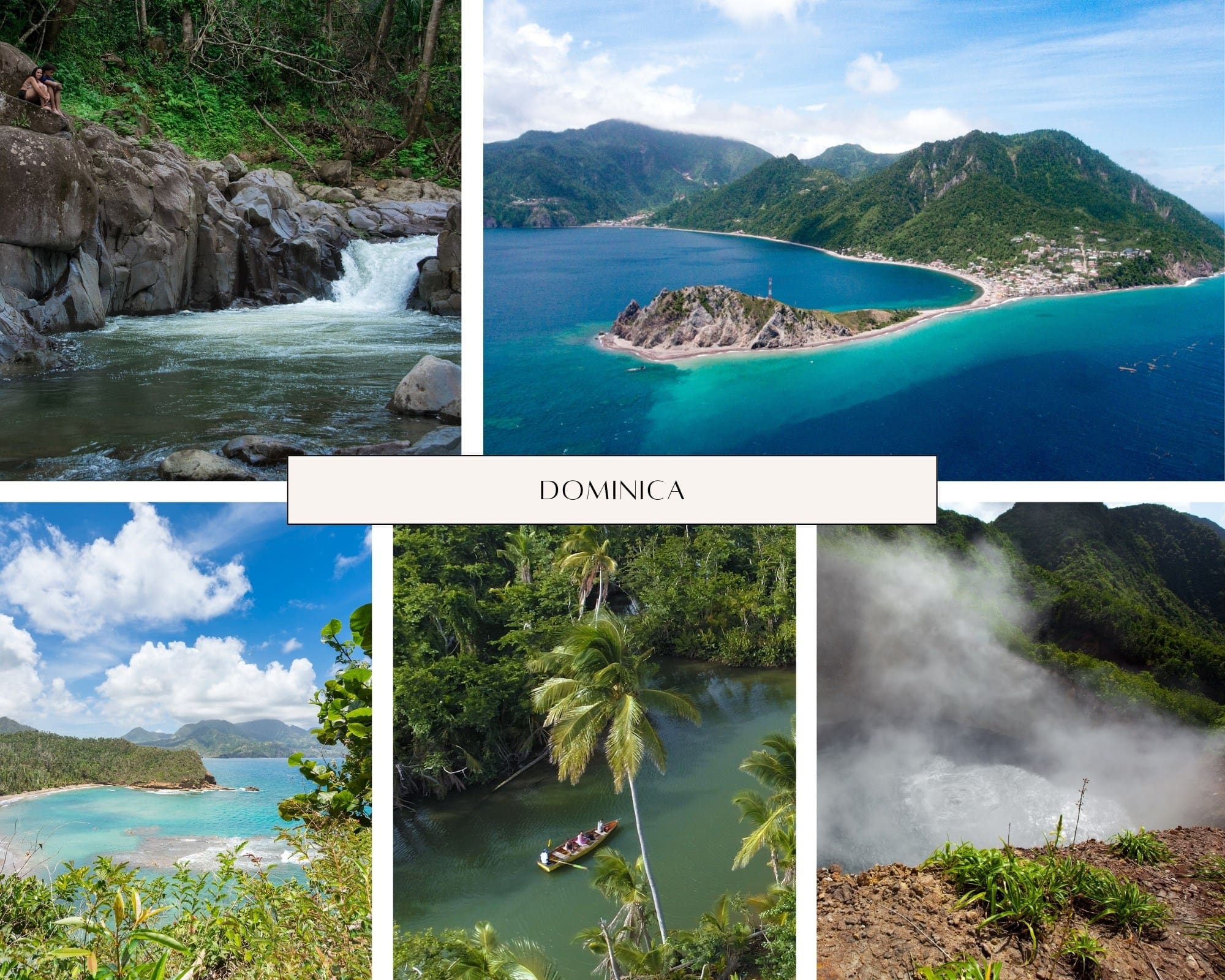 With the launch of a new brand campaign earlier this year, Dominica is getting the word out that the destination is a world apart from the Dominican Republic.
"The elephant in the room is the Dominican Republic, the same name with much more resources to spend. And so every time Dominica goes out to advertise, people think it's the Republic," said Colin Piper, CEO, Discover Dominica Authority. "And so we have to be novel, we have to be creative in the way that we go out and market and make sure we tell a story that resonates with people."
The new campaign is all about increasing awareness of the "hidden gem" based on five key pillars – Adventure, Agrotourism/Cuisine, Health and Wellness, Aqua/Water Adventure, and Events and Entertainment.
"The island is a paradise for travellers who seek to escape off the beaten track, especially exploring the Caribbean beyond the beaches," he said, adding that 60% of the island is covered in oceanic rainforest.
With the ability to connect to 40+ North American destinations, Piper said the launch of a direct flight from American Airlines was a major accomplishment. The Miami flight has since moved up to daily frequency.
In terms of news, the construction of a new international airport has been announced. The project, slated for completion in 2025, will be located nearby the existing Douglas-Charles airport to welcome global and regional flights.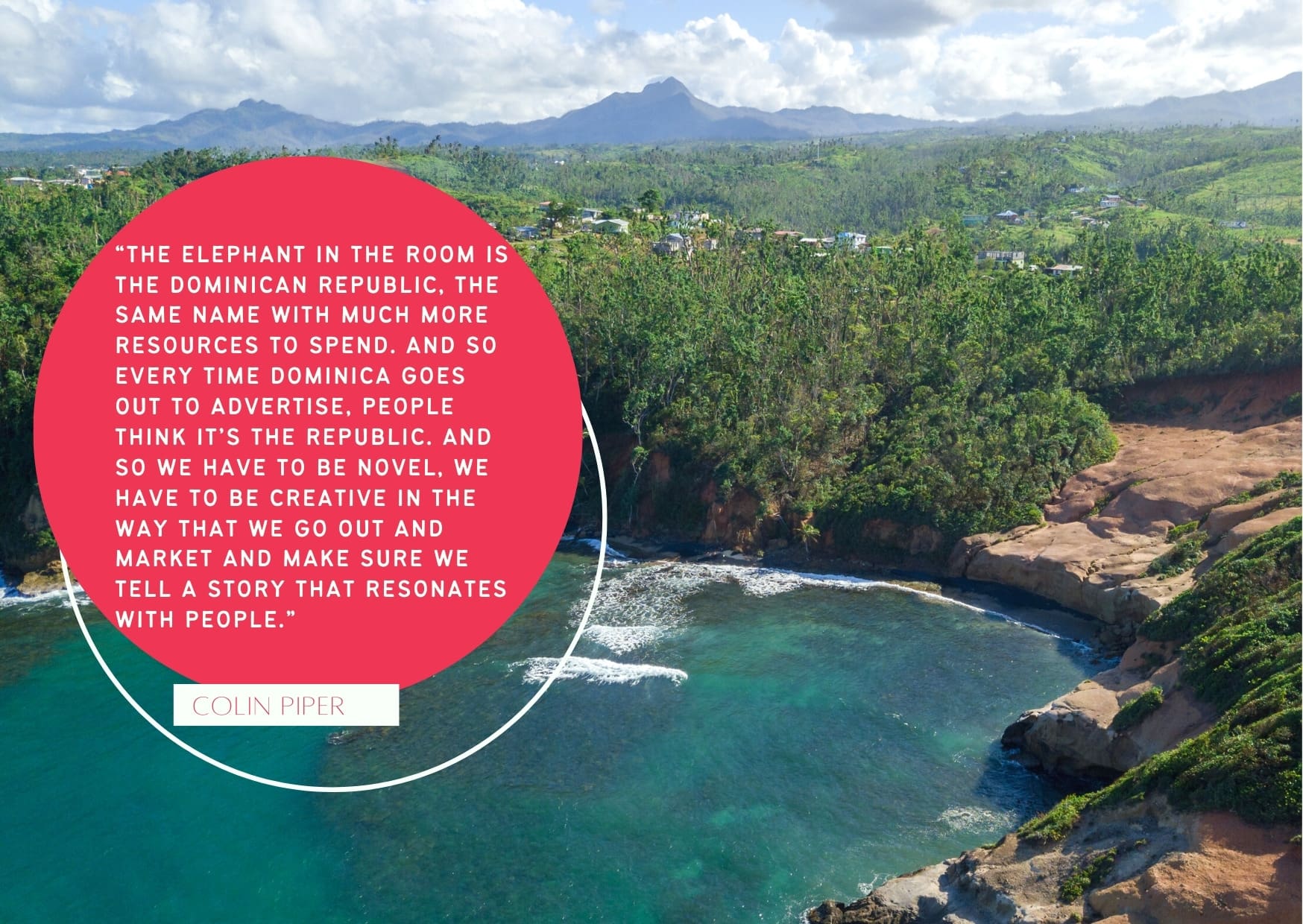 One of the newest openings is Coulibri Ridge Eco-Resort, which consists of 14 studios and duplex suites, ranging in size from 930 square feet to 1,550 square feet. Jungle Bay Resort & Spa opened in 2019 with 30 rooms and now offers 31 suites and 58 rooms. Expansion plans are underway at Secret Bay to expand from its current 12 villas to 42 villas by 2025. Meanwhile, Fort Young Hotel and Dive Center, which currently has 41 rooms, is set to expand to 101 rooms by mid 2023. Other properties in the pipeline include Anichi Resort & Spa, Autograph Collection, and Tranquility Beach Resort, Curio Collection by Hilton.
Notably, Dominica received 206 cruise calls translating to 144,781 passengers for the 2021/22 cruise season and is projecting 211 calls translating to 280,000 passengers for 2022/2023.
"The Canadian market is very important to us," he told Travel Courier. "Once we increase the awareness, we feel like we'll get a bigger consideration [from the market.]"
As for selling tips, he recommends suggesting Dominica to clients who have been to the Caribbean before but are looking for something different or for adventure or romance seekers. Another recommendation is to combine a stay with Barbados, Antigua or St. Lucia to "sample different cultures and experiences in the same trip."
Dominica lifted its travel protocols this past summer for vaccinated and unvaccinated visitors.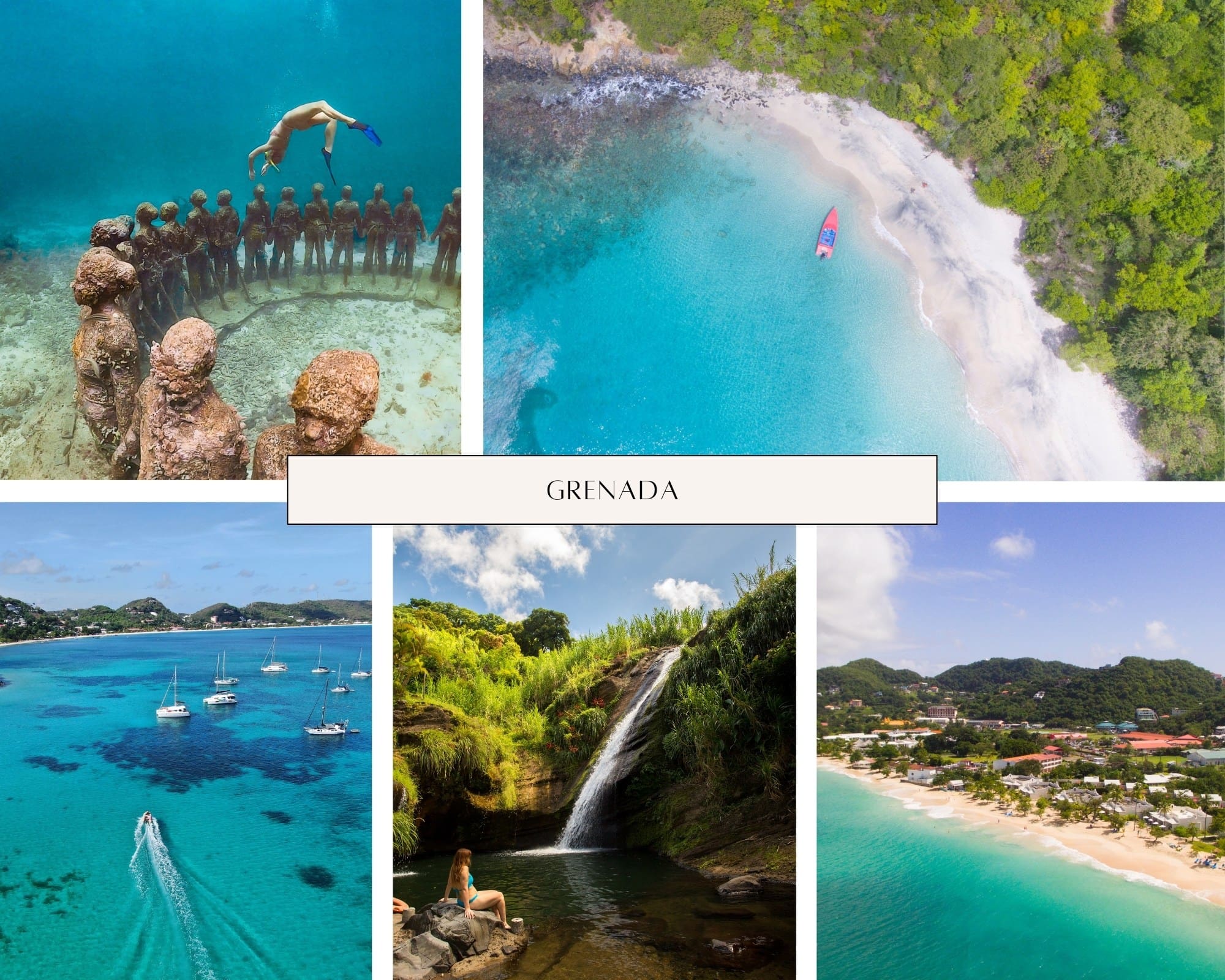 With 40% of the destination's GDP stemming from tourism, the CEO of the Grenada Tourism Authority said that rebuilding connectivity was pivotal to Grenada's recovery strategy. And the good news for the Canadian market is that non-stop flights are returning —with twice weekly Air Canada service on Nov. 3 and weekly Sunwing service on Nov. 6.
"In spite of the fact that we don't have that direct capacity at the minute, Canada still has 4% of the marketshare," said Petra Roach. "That means in terms of the brand equity that we have in Canada, there is a real connection with Grenada and people were looking to take an inconvenient route to get there."
Several new properties are on the horizon such as the 124-room Six Senses, the 31-room Beach House, which will be a sister hotel to Silversands, and an InterContinental hotel, which broke ground in May 2022.
Notably, Grenada saw a significantly higher amount of stayover arrivals than what was forecasted between January to July this year. The projected amount was 55,736 visitors but 69,519 arrivals were recorded.
"Traditionally, we've had a great relationship with the Canadian market," she said. "Generally speaking, they're not coming for one week, they're coming for three or four weeks. Some of them have even taken properties for six months during the winter period. So we love the Canadians — they come and they spend."
Grenada removed all COVID-19 related travel restrictions back in April.
"Whether you are vaccinated or unvaccinated, everyone is welcome," she said. "We have no requirement for pre flight or arrival testing, no pre arrival forms."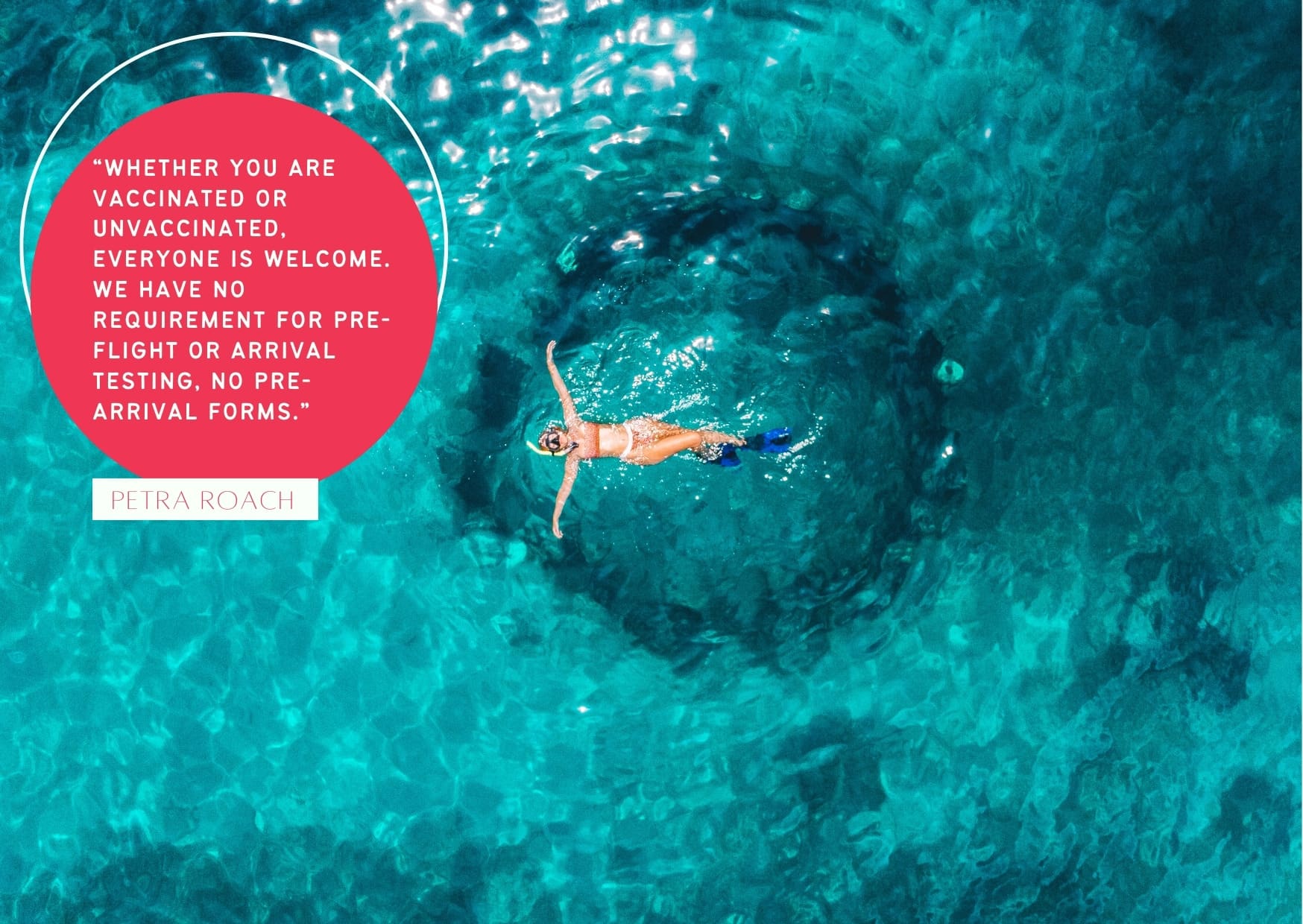 For those looking to experience Grenada's version of carnival, Spicemas will take place Aug. 14 – 15, 2023. Meanwhile, for chocoholics and foodies, the Grenada Chocolate Festival will take place May 17 – 21, 2023.
New tours and attractions are also available from making customized chocolates bars from local ingredients to a culinary safari with Flavours of Grenada. Meanwhile, clients looking to make a difference during their vacation can take part in Grenada's Voluntourism Program, which officially launched this past March.
"We are very intentional in terms of the visitors coming to our shores. Usually they're well educated, well travelled, they're very responsible. They're very committed to ensuring that the destination they're going to benefits from their visit and they're looking for that cultural, immersive experience," she said.
Part of Grenada's appeal is the fact that it isn't a mass market tourist destination.
"We have a total of 2,574 rooms," she said. "We're tiny, tiny… The largest hotel we have is Sandals with 259 rooms, so it's all about that unique, boutique, bespoke experience."
Roach said 2,000 travel agents have already signed up for the new Grenada Travel Expert Program, which launched earlier this year.
New luxury hotels and a waterfront tourism project are just a few of the many developments underway in the Cayman Islands. Kenneth Bryan, minister of tourism for the Cayman Islands, said many international brands are moving full steam ahead with their plans in the destination despite the pandemic.
Projects underway include a 351-room Grand Hyatt Hotel & Residences, a 100-room Mandarin Oriental Hotel and a 282-room Hotel Indigo. Meanwhile, a new waterfront attraction designed to be a multi-purpose tourism venue will be completed in 2024.
"It will integrate training, leisure, dining and entertainment in one central location," he said. "This will provide a home base to showcase our Caymanian culture, expressed through food, arts, craft and music."
The project will serve as a new home for our Cayman Islands Craft Market and will be used as a venue to host musical events and celebrations.
Although the Canadian market only accounts for 7% of arrivals to the Cayman Islands, he said, "Canada is very, very important to us."
This July, Canadian arrival figures were 8% higher than in July of 2019, which was a banner year for the destination. Bryan said the launch of Cayman Airways non-stop service from Los Angeles on Nov. 5 will be a game changer for tourism.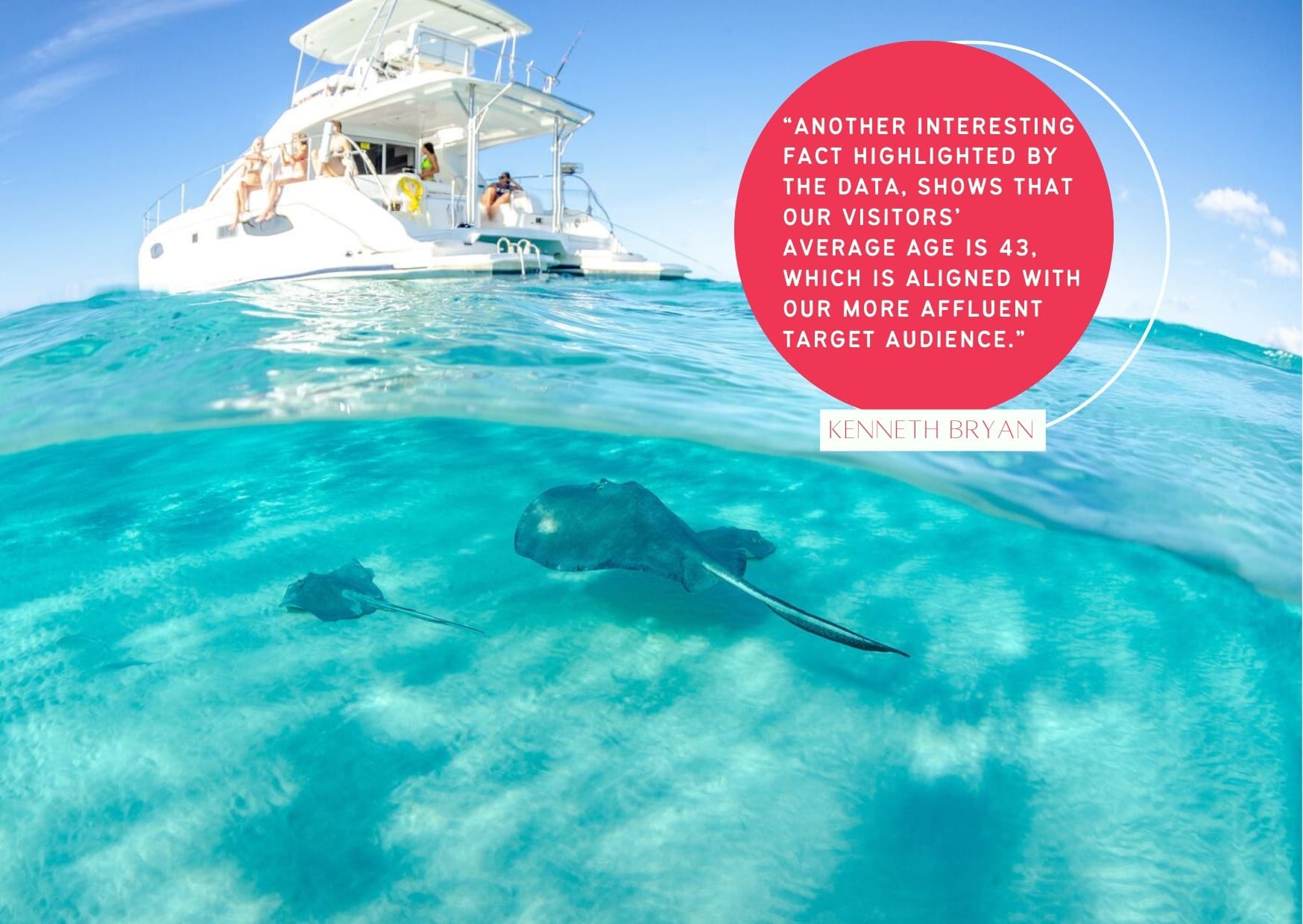 "Why? Because it will be easier for travellers from Los Angeles and other feeder markets to have access to our beautiful country. And in fact, they will be able to fly here in less time than it takes to get to Hawaii," he noted. "Because the new jets are capable of flying for longer distances, it gives us the opportunity to consider other unserved markets, for example Vancouver."
To further Canadian connectivity, he pointed out that Cayman Airways' new fleet of Boeing 737-8Max aircraft gives them "the opportunity to hit any province in Canada."
"I am happy to say that there will be a 1% increase in airline seats when compared to the fourth quarter of 2019," Bryan added.
Although it's a secondary market, Rosa Harris, director of tourism, pointed out that there's been significant investment made in growing the Canadian market and they are already "seeing the return on investment."
Notably, the Cayman Islands lifted all remaining travel restrictions in August. In terms of interesting travel trends, recent data showcases that the average length of stay has increased and that 48.1% of stayover guests are repeat visitors.
"Another interesting fact highlighted by the data, shows that our visitors' average age is 43, which is aligned with our more affluent target audience," Bryan said.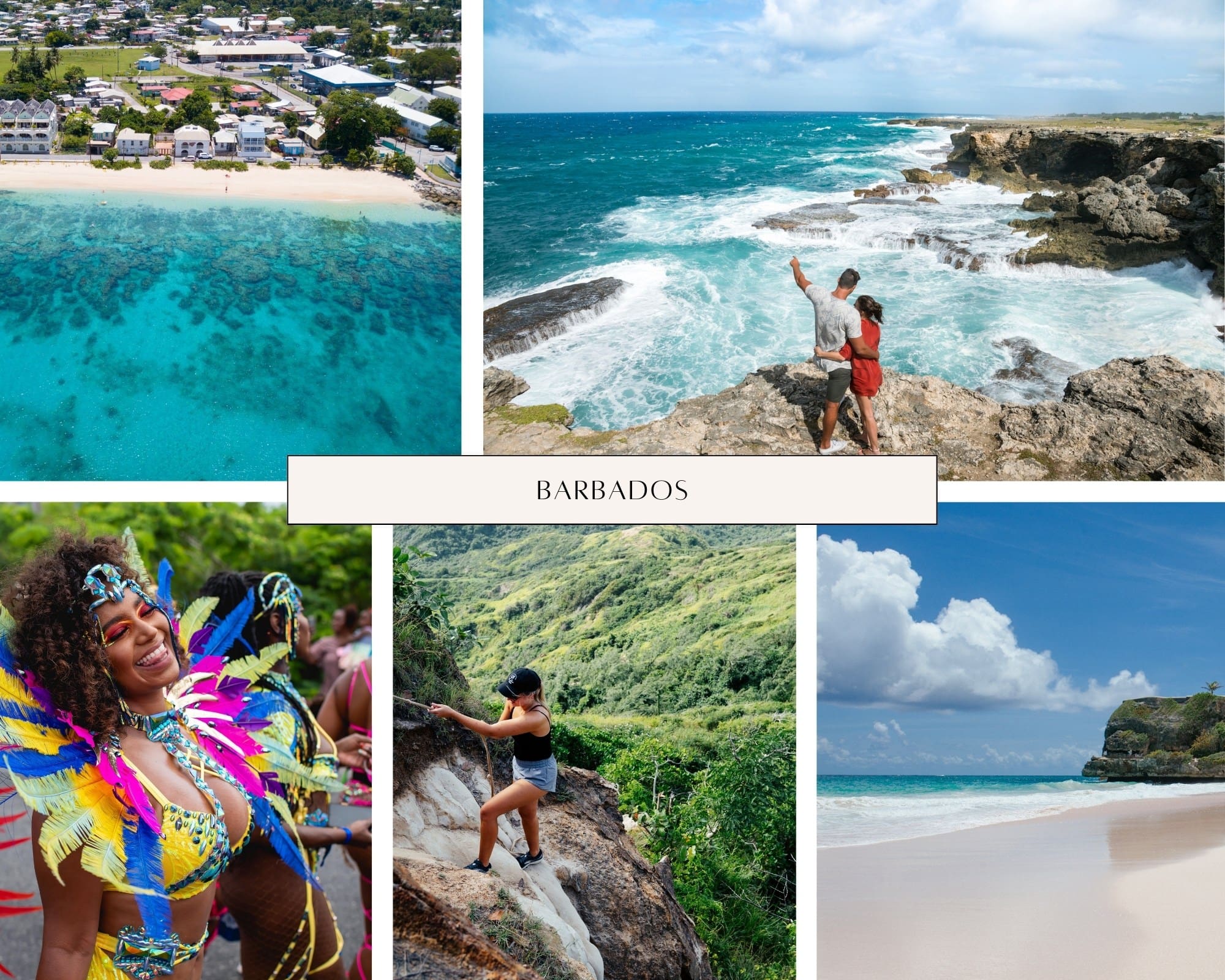 Barbados is cruising into recovery. Barbados' minister of tourism Lisa Cummins said cruise levels are already back to 2019 levels. For the upcoming 2022/23 cruise season, Barbados is currently forecasting 390 vessel calls totalling 739,557 passengers. However, the expectation is that the entire Caribbean cruise season may get an additional boost with an extended season.
"The winter season is expected to be extended by an additional month, which will mean that in a way that the ships went back to the Mediterranean in April 2021, the expectation is that with climate change and Europe remaining colder for longer, the ships will potentially stay in the Caribbean for at least another month," she said.
If that trajectory pans out, Cummins said Barbados would then see 850,000 cruise visitors. In terms of cruise news, Ritz Carlton Yacht Collections will make Barbados its homeport for the winter season with 20 sailings embarking at the Port of Bridgetown.
Cummins said the opening of two Sandals resorts in Barbados has made them a key partner for securing more airlift.
"I have no difficulty in saying that in instances where we want to be able to have high level discussions, even with the airline partners, Sandals has been a fantastic partner," she said. "We have welcomed the opportunity to work with them."
As for regular arrivals, she said they are on track to reach 80% of 2019 levels by the end of the year.
Last month, Barbados dropped all remaining COVID-19 related travel protocols.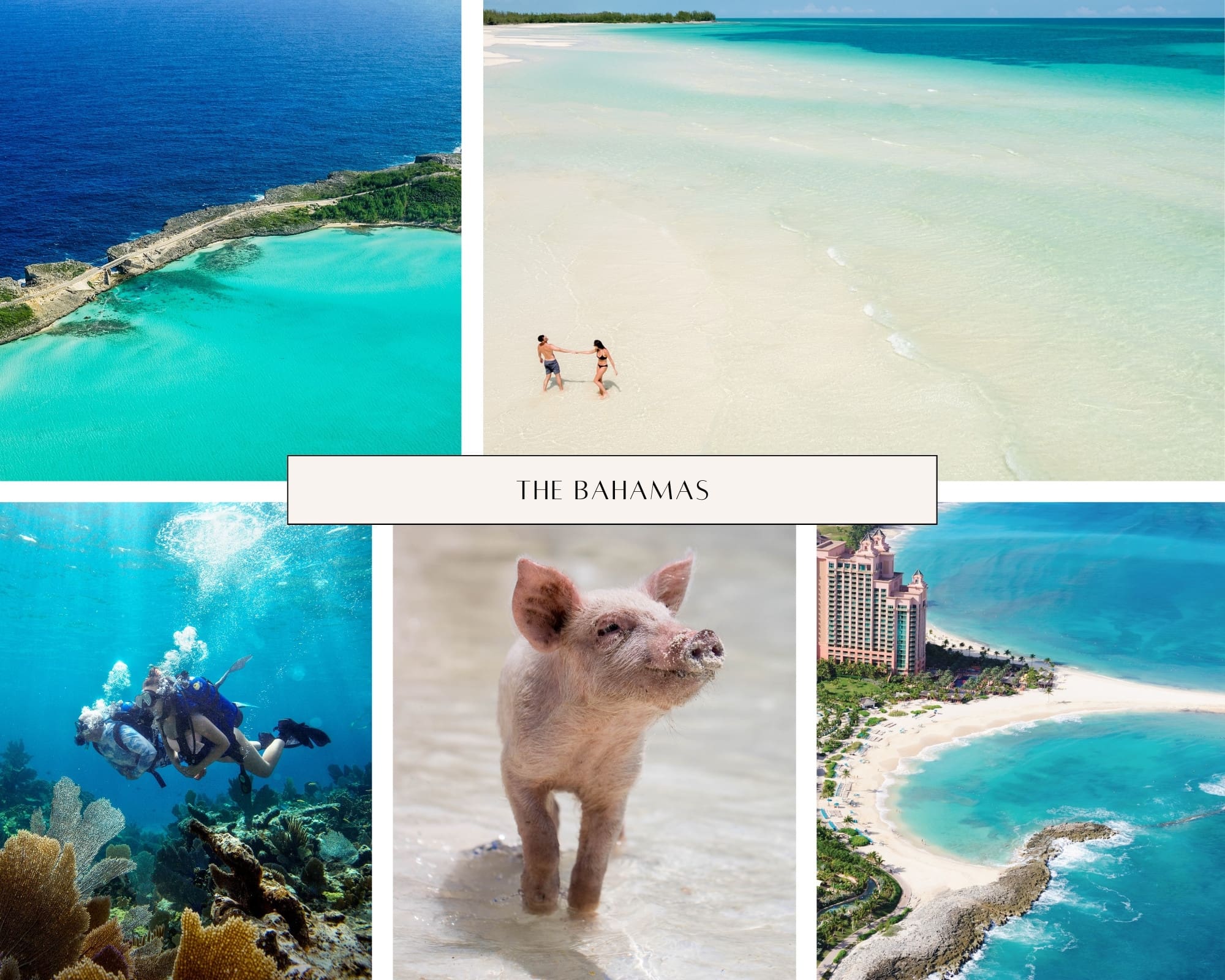 The future looks bright for the Bahamas. Latia Duncombe, acting director general of tourism, said forward bookings are tracking back at 2019 levels. Meanwhile, the Canadian market will soon get additional boost to the destination when Sunwing takes off with fall/winter flights from both Toronto and Montreal to Freeport, Grand Bahama.
"Flights will come once a week from each destination on Saturdays," she noted. "The flights will begin arriving on Dec.17, 2022, and are currently scheduled through May 1, 2023. Canada is extremely important to us — 90% of our business comes from the US and Canada."
Duncombe pointed out that progress is continuing at the $300 million Nassau Cruise Port development, which will include a Junkanoo museum and new births to accommodate Oasis class ships.
"What's beautiful is the Bahamian ownership, authentically made products. It's going to be an experience — it's a complete cultural expression," she said, adding that cruise development is also underway in Grand Bahama and Long Island. "Cruising in the Bahamas is big."
On the accommodation side, Margaritaville Beach Resort opened in July 2021 with 300 rooms, including 68 suites. Sandals Royal Bahamian reopened to guests in January this year following a $55 million renovation project. Meanwhile, a new project on Cable Beach, New Providence, Goldwynn Resort & Residences will have a grand opening in February 2023.
"The new oceanfront retreat, designed to celebrate the nostalgia of a grand era of travel, sits on a pristine stretch of sandy beach and offers the newest intimate luxury option in Nassau," she said, adding that they are also focusing on promoting multi-island destination experiences within the Bahamas.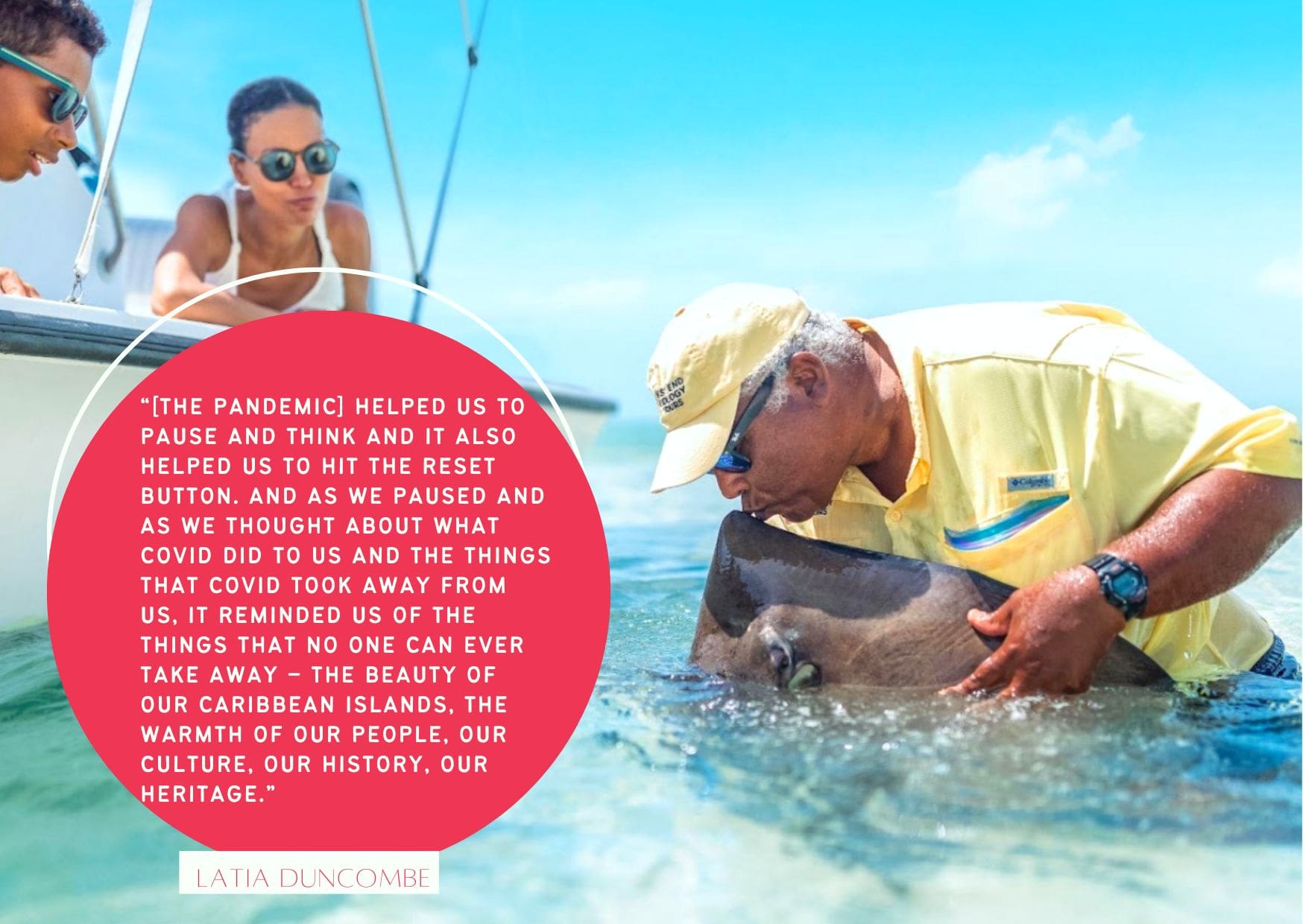 In terms of trends, Duncombe said the visitor profile has shifted coming out of the pandemic.
"Visitors want an experience that's more community based — eco tourism, sustainable tourism, that is a huge focus," she said.
While the Bahamas is already world renowned for its swimming with pigs experience, visitors to Grand Bahama can have another kind of memorable water encounter. Known as the stingray whisperer, Keith Cooper of West End Ecology Tours provides clients with the opportunity to safely interact with stingrays in their natural element. Or if goats are more their thing, visitors can now swim with goats on Long Island.
"It's a unique, unique experience!" she said.
This summer the Bahamas eliminated the Bahamas Travel Health Visa for all travellers. Pre-travel COVID-19 testing for vaccinated and unvaccinated travellers have also been removed.
"[The pandemic] helped us to pause and think and it also helped us to hit the reset button," she said. "And as we paused and as we thought about what COVID did to us and the things that COVID took away from us, it reminded us of the things that no one can ever take away – the beauty of our Caribbean islands, the warmth of our people, our culture, our history, our heritage."