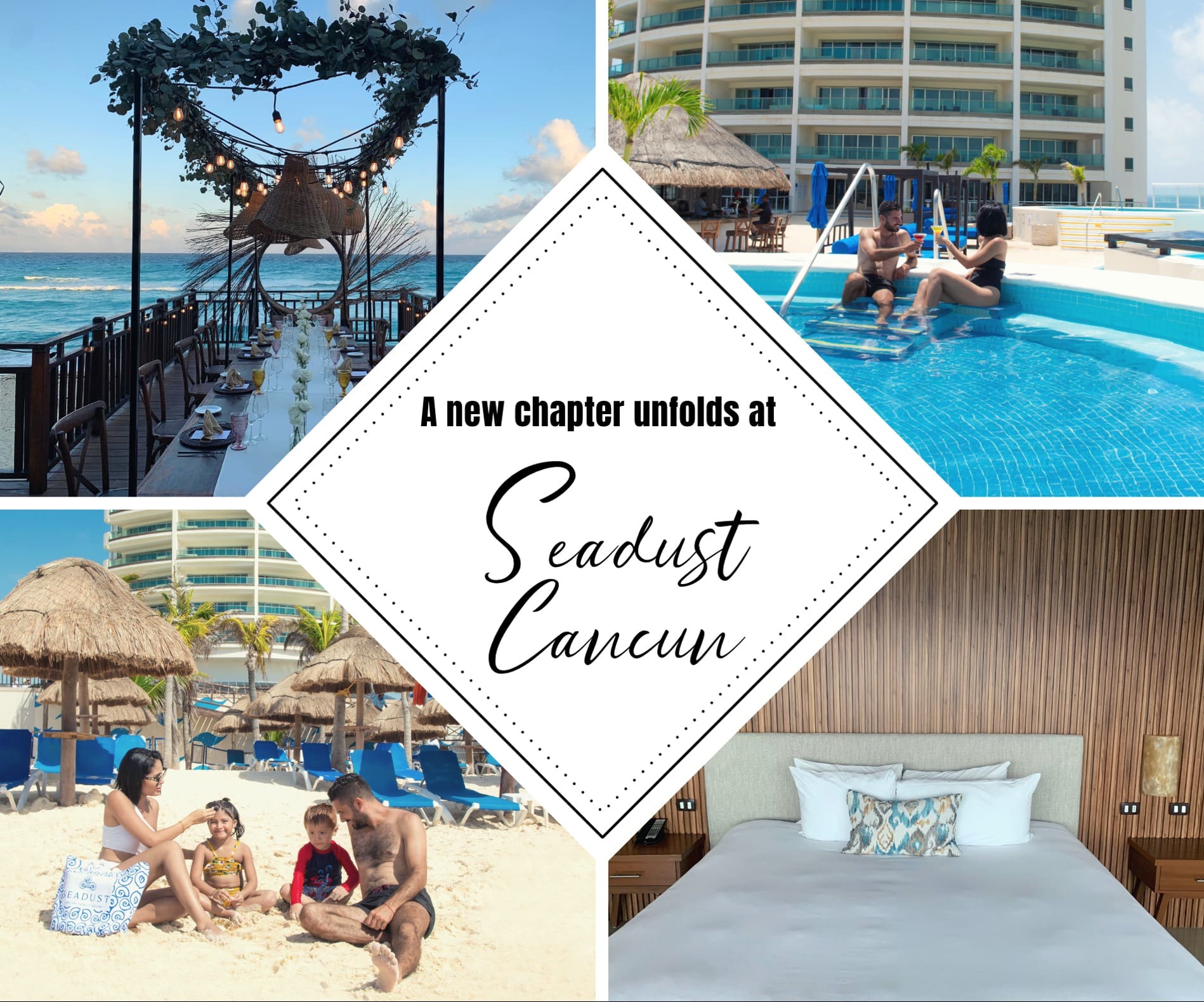 Discover what's new at Seadust Cancun Family Resort
Our group is enjoying a refreshing dip in the vivid blue waters of a cenote in the Puerto Morelos area — roughly one hour from Cancun's Hotel Zone — when a tour guide from Cenotes Zapote Prehistoric Park emerges from a platform above and shouts: "Do you want to know what was found in this very cenote? I'll tell you when you get out of the water!"
Before moving onto the next cenote on the property, which includes an aquatic zip line for any thrill seekers, our guide explains that the fossilized skull of a prehistoric sloth dating back to between 10,647 and 10,305 BC was found by divers on the site.
"Even for us as locals, cenotes have meaning because you enjoy something that is unique to the area," explains Silvestre Vazquez, the general manager of Seadust Cancun Family Resort, which offers excursions to Cenotes Zapote Prehistoric Park. "In the next five years, the Ruta de Cenotes [a trail linking together all the cenotes in the region] is going to be one of the most popular activities in the region. The route is about 35 km long and has more than 150 cenotes. It's a protected area — nobody can build there."
Cenotes Zapote is one option along the route, which in addition to being the spot where the new species of giant sloth was discovered, also features other memorable attractions like two outer-worldly swimmable underground caverns.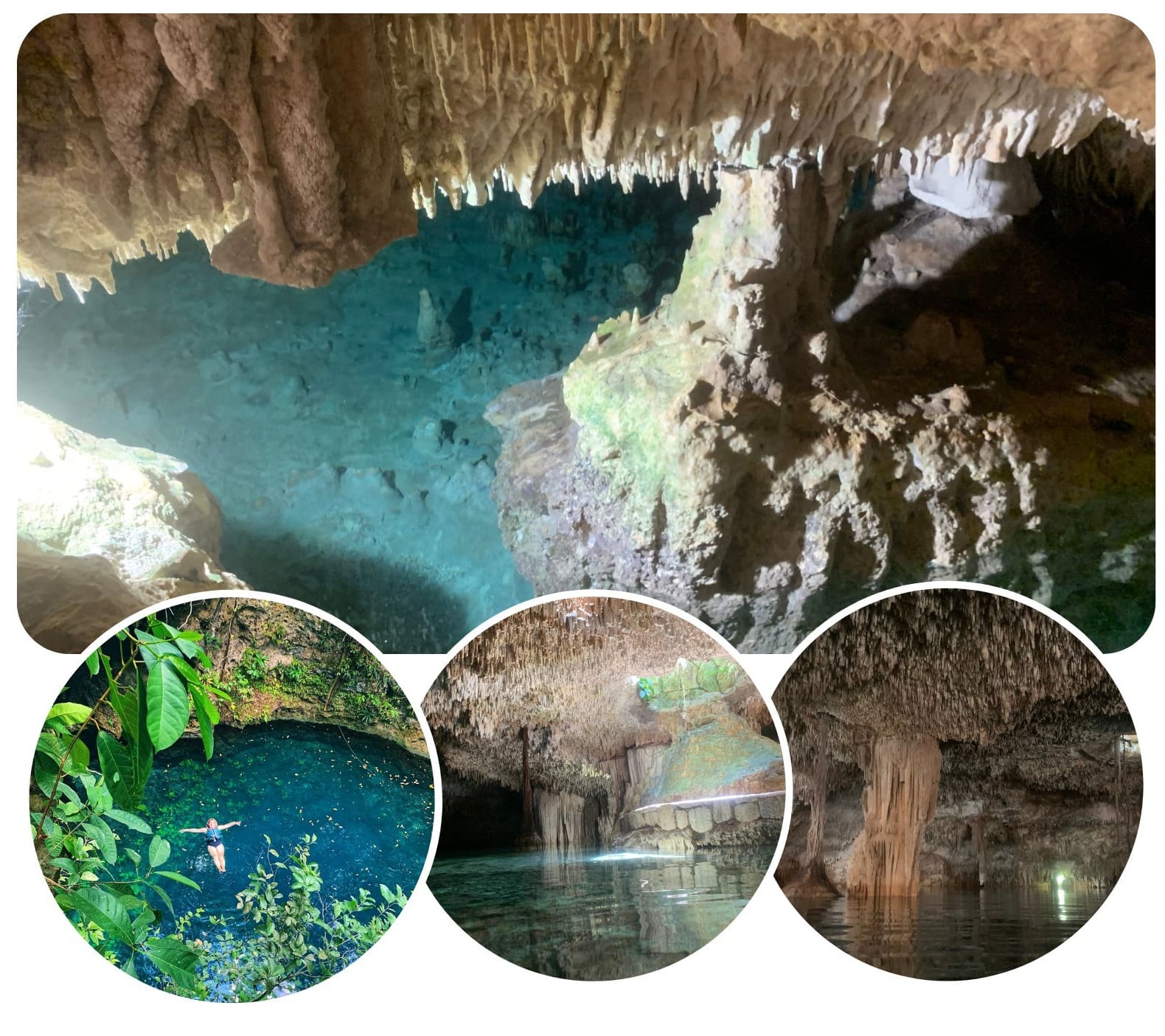 Back at the resort, Vazquez explains that the 502-room family-friendly property is in the process of undergoing a transformative four-phased renovation. The enhancements come as Playa Hotels & Resorts is now managing the property.
"All the rooms will be [renovated] by the end of July [2024]," he says. "We're very proud that Playa is taking on this opportunity with Seadust Cancun Resort. [The resort] has a lot to offer our visitors with high-quality amenities."
Soon-to-open additions to the resort include a new wellness bar offering healthy food choices, set to debut in June, and a renovated lobby area, launching before the end of summer. All restaurants will be updated in the coming months and the steakhouse (Big Ben) has already been updated to reflect a more modern vibe. The first phase of the enhancement process included back-of-house service training, updates to the nightclub and the debut of an ice cream station, which "has been a hit" serving up more than 1,500 scoops a day. Room renovations, underway over the next year, will see the spaces feature a more natural colour palette with pops of colour inspired by the ocean and surrounding nature. All balcony jacuzzis will also be refurbished.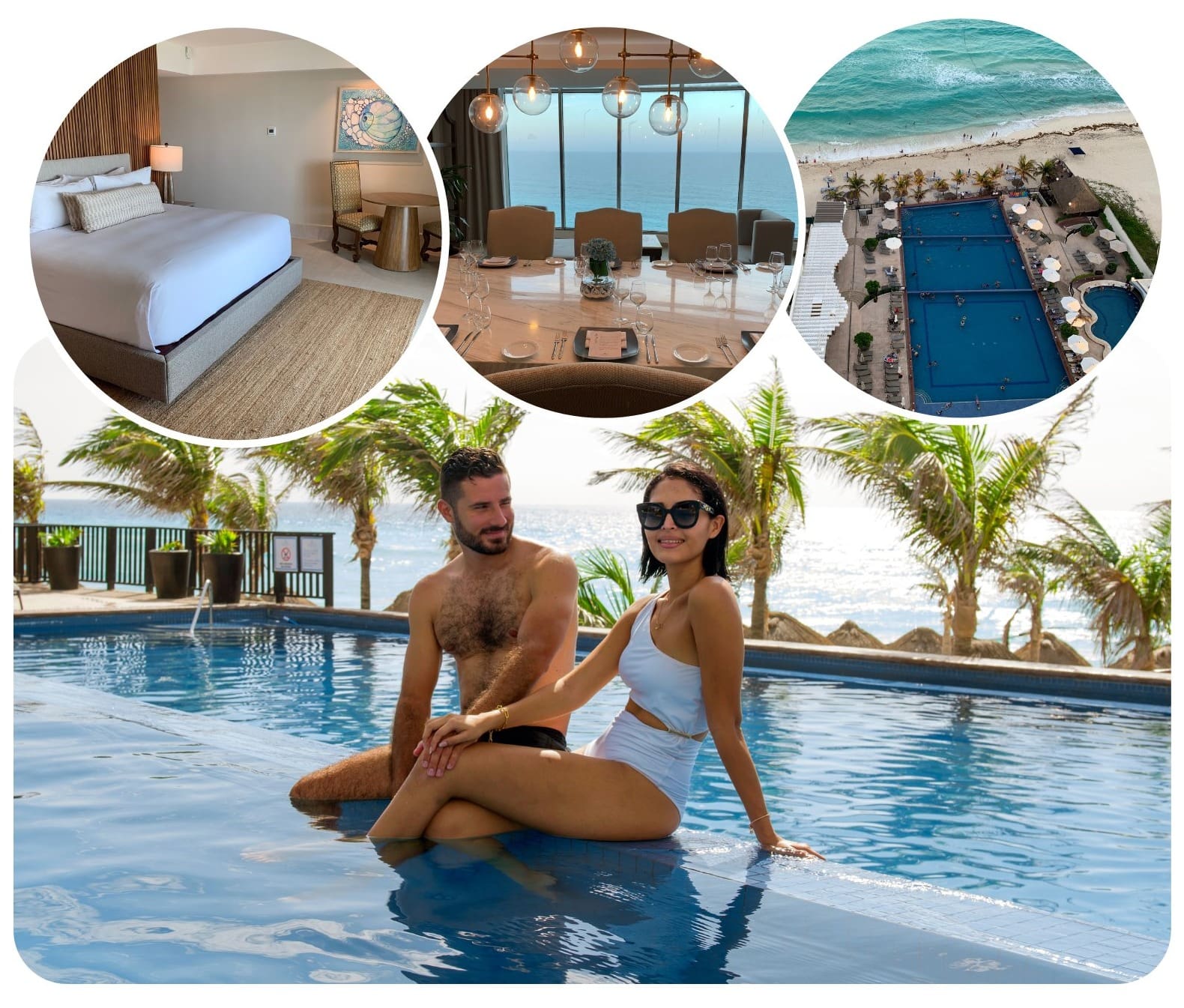 Calling all foodies! The culinary program at the resort is also being enhanced, thanks in large part to new executive chef Jesus Farfan, who previously worked at Hyatt Ziva Los Cabos.
"We have a very talented new chef. He's a new generation chef, he is millennial, we're very proud and very happy to have him here because he is innovating and he's teaching other members of the culinary teams about new trends and new techniques. We want to offer high-quality culinary experiences to our guests," he says, adding that a fresh new concept will see invited guests dine in the kitchen area for a memorable behind-the-scenes meal.  
Simultaneously, the beverage offering is also being enhanced with a sommelier and mixology experts on hand to elevate the culinary experience. For a fun option during a stay, clients can take part in cocktail making classes to taste some popular drinks and learn about the history behind some iconic drinks. Another new offering is a partnership with a local company called Pistilo to set up special romantic dinners and stylish group event spaces.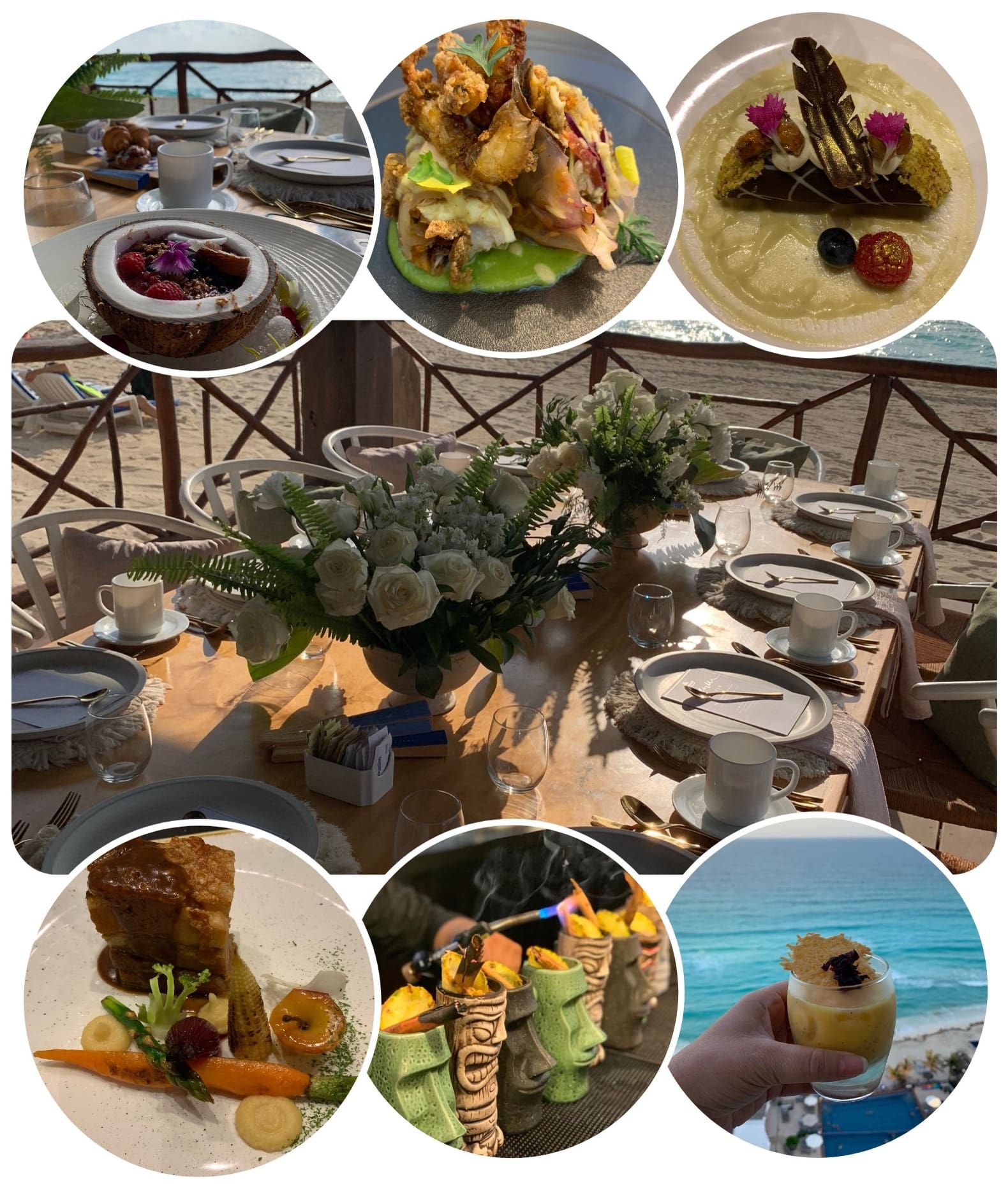 While the resort is home to its own mini Cancun sign, organized weekly walks are offered by the entertainment team to guide guests down the beach to the Instagram-worthy giant Cancun letters.
As for growing bookings within the Canadian market, Amanda Morris, director of sales Canada at Playa Hotels & Resorts, tells Travel Courier that one of the features that sets Seadust apart from other resorts in their portfolio is the extended focus on kids.
"At Seadust, not only do we have an amazing Kids Club and Teens Club, but we also have a Baby Club available for little ones as young as 18 months old," she says. "This is not a program currently offered at our other resorts. In addition to that, we also offer some unique experiences here for the kids such as zip lining, mini golf, and a climbing wall to name a few."
Another fun area for kids is the Treasure Island Waterpark featuring a large pirate ship, water slides and much more. Families can also book family suites, which comfortably accommodate families of five, with bunkbeds and a pull out bed.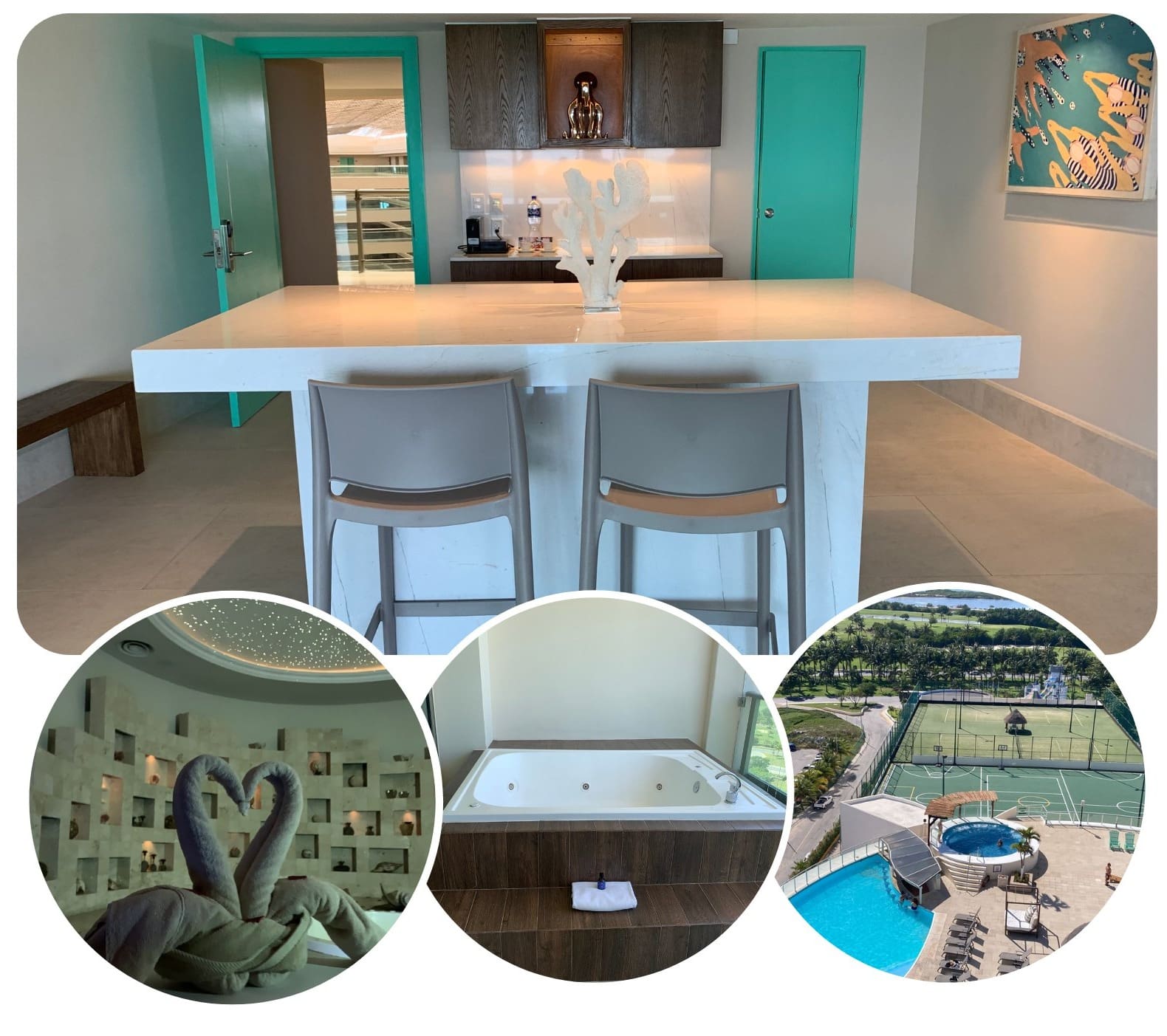 "Seadust Cancun Family Resort is a really great choice for so many given its great location, beautiful beach, and price point but it would perhaps be the best fit for active families," Morris adds. "This resort is equipped with so many fantastic facilities making travelling with children and keeping them entertained a breeze for parents."
Clients can also expect a new princess spa service for kids for manicures, pedicures and treatments with kid-safe products. The therapists will be dressed in princess gowns to make it an even more unique experience for the family.
Although the resort has a bounty of options for families, Freddie Marsh, business development manager, Western Canada, for Playa Hotels & Resorts, loves the adults-only Club Caribe area.
"Here you will find an infinity pool, two jacuzzis and complimentary cabanas," Marsh says. "This resort also has multi-use courts including tennis, basketball and even pickleball."
Word to the wise: prices are bound to increase once the renovations are complete so agents should consider locking in bookings now at the current rate.