Distillery raises spirits in former jail
Clients wanting to experience a new Irish whiskey distillery in Belfast will have to go to jail first.
"We're building a distillery and visitor experience in North Belfast. It is literally in a prison," John Kelly, CEO of McConnell's Irish Whisky, tells Travel Courier. "It opened in 1848 so it's a beautiful old Victorian prison."
Housed in the old Crumlin Road Gaol, which housed prisoners until 1996, Kelly says the McConnell's Distillery and Visitor Experience will be the first whiskey distillery in Belfast in almost a century. 
"Dating back, Belfast was a shipbuilding city, a linen making city, but also whiskey making city. Belfast at one point in the 1800s would have produced more whiskey than either Dublin or Cork," he says. "It was phenomenal, but in the 1930s, the whiskey industry declined, Belfast whiskey declined with it and all distilleries in Belfast were closed effectively. We're building the first distillery to have Irish whiskey produced in Belfast for almost 100 years."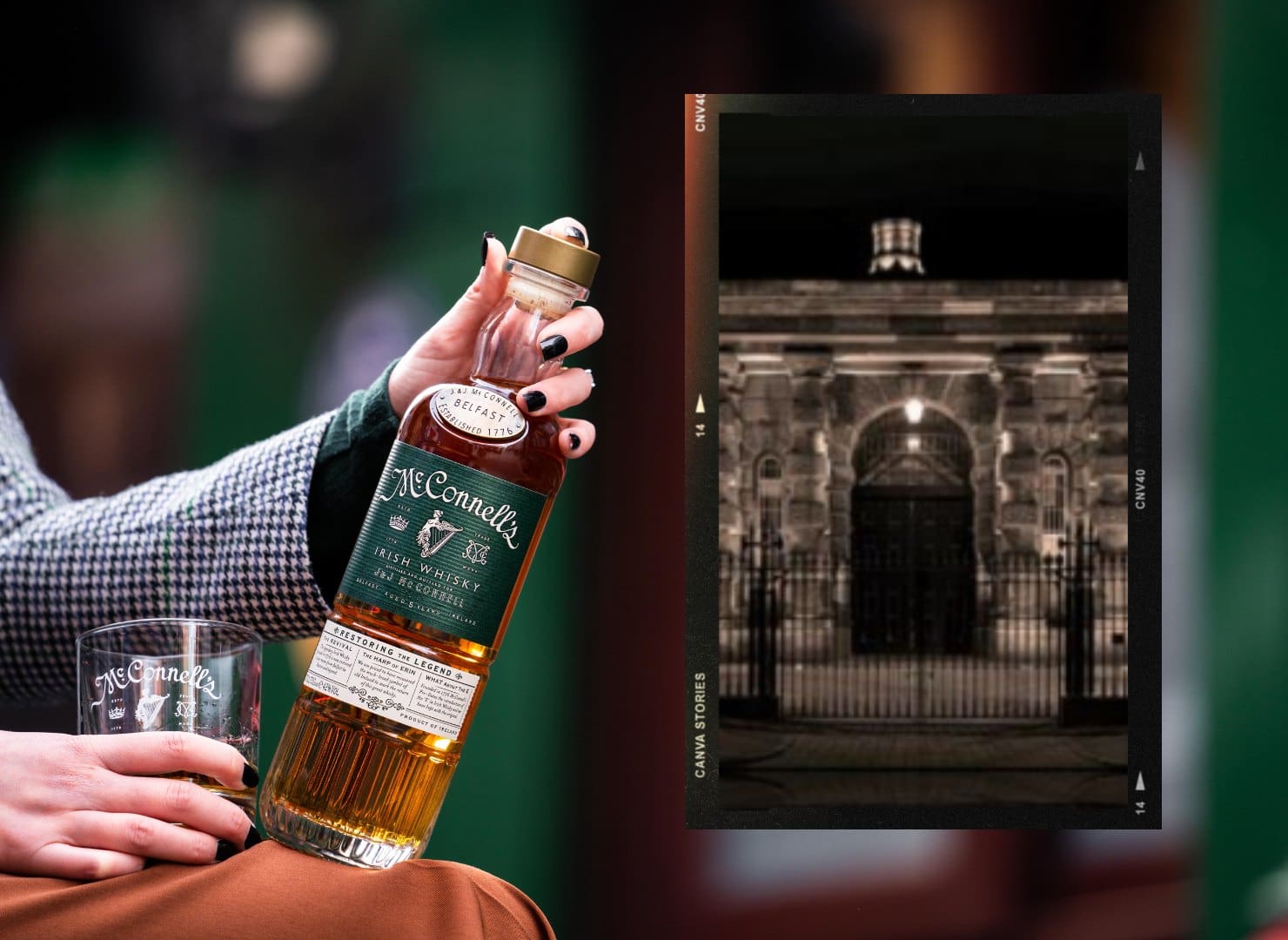 Although the visitor experience, set to debut this fall, is new, the McConnell's brand has a long history dating back to 1776.
"McConnell's was one of the biggest brands. It dates back to 1776. The brand is almost 250 years old. We've resurrected that brand," says Kelly, who has worked in the industry in Belfast, Dublin, London, Hamburg and Dubai. "We'll have a blending experience room where guests will be able to make their whiskey and then we're going to have a cocktail experience room where guests can learn how to make whiskey cocktails — a lot of experiential stuff."
Meanwhile, its whiskey is already available in 30 markets around the world, including Canada. The new visitor experience will be able to host over 100,000 visitors a year and tour operators like Royal Irish Tours are already planning on incorporating stops into its itineraries.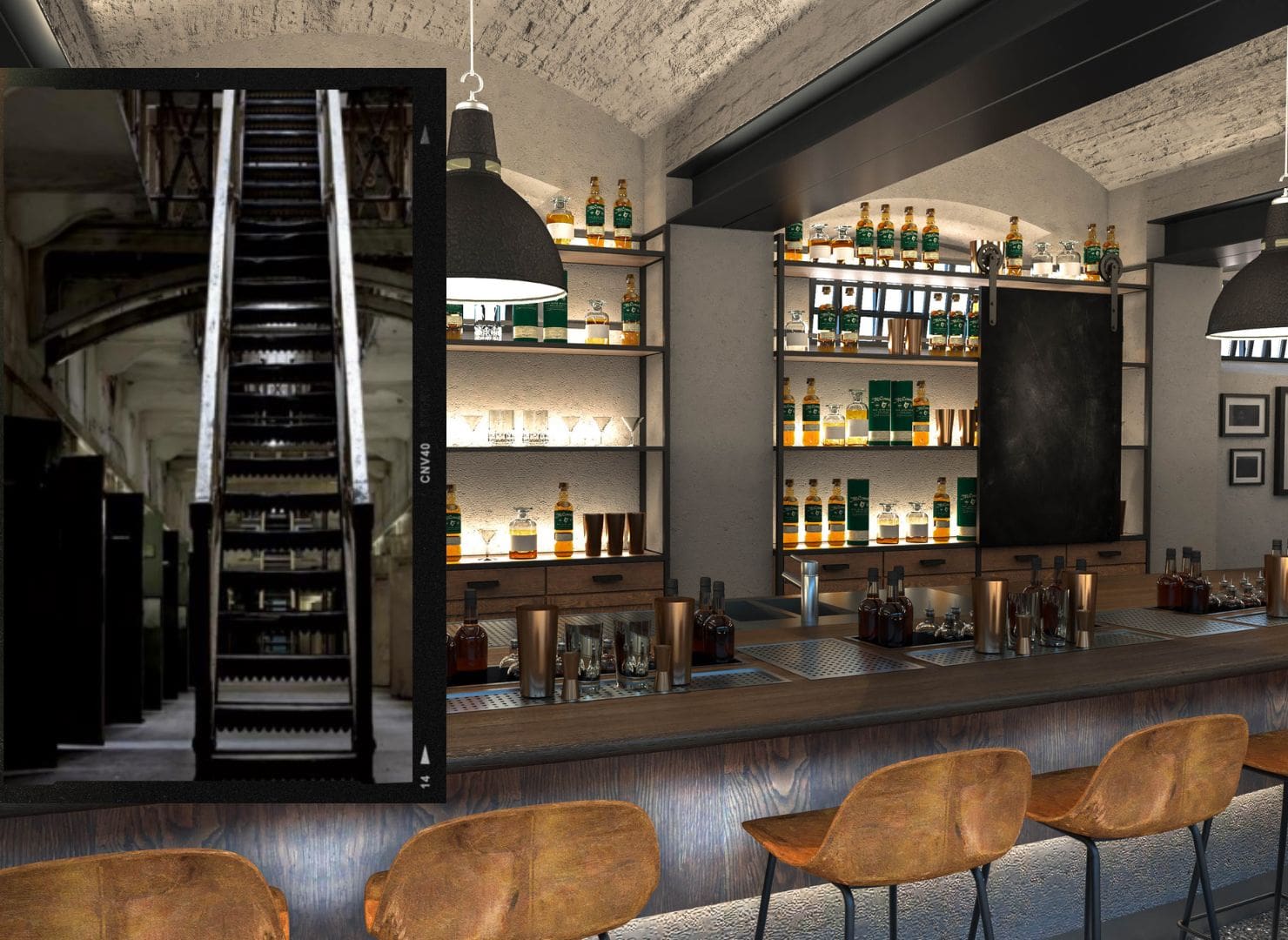 Notably, that leaves the question… Why is there no 'e' in the McConnell's Irish Whisky name?
"When I first looked at our brand, I thought my goodness, you've spelled whiskey incorrectly. All Irish whiskey is spelled with an 'e'. It's actually not the case. The 'e' was introduced by Irish distillers to the spelling of whiskey back in the 1800s," he shares. "The reason it was introduced was because of kind of a battle with the Scotch distillers who were really growing fast. Irish distillers kind of resented that, they wanted to have a point of reference, so they introduced the 'e' to Irish whiskey. Our brand dates back to 1776, which means that we pre-date the introduction of that 'e' to Irish whiskey."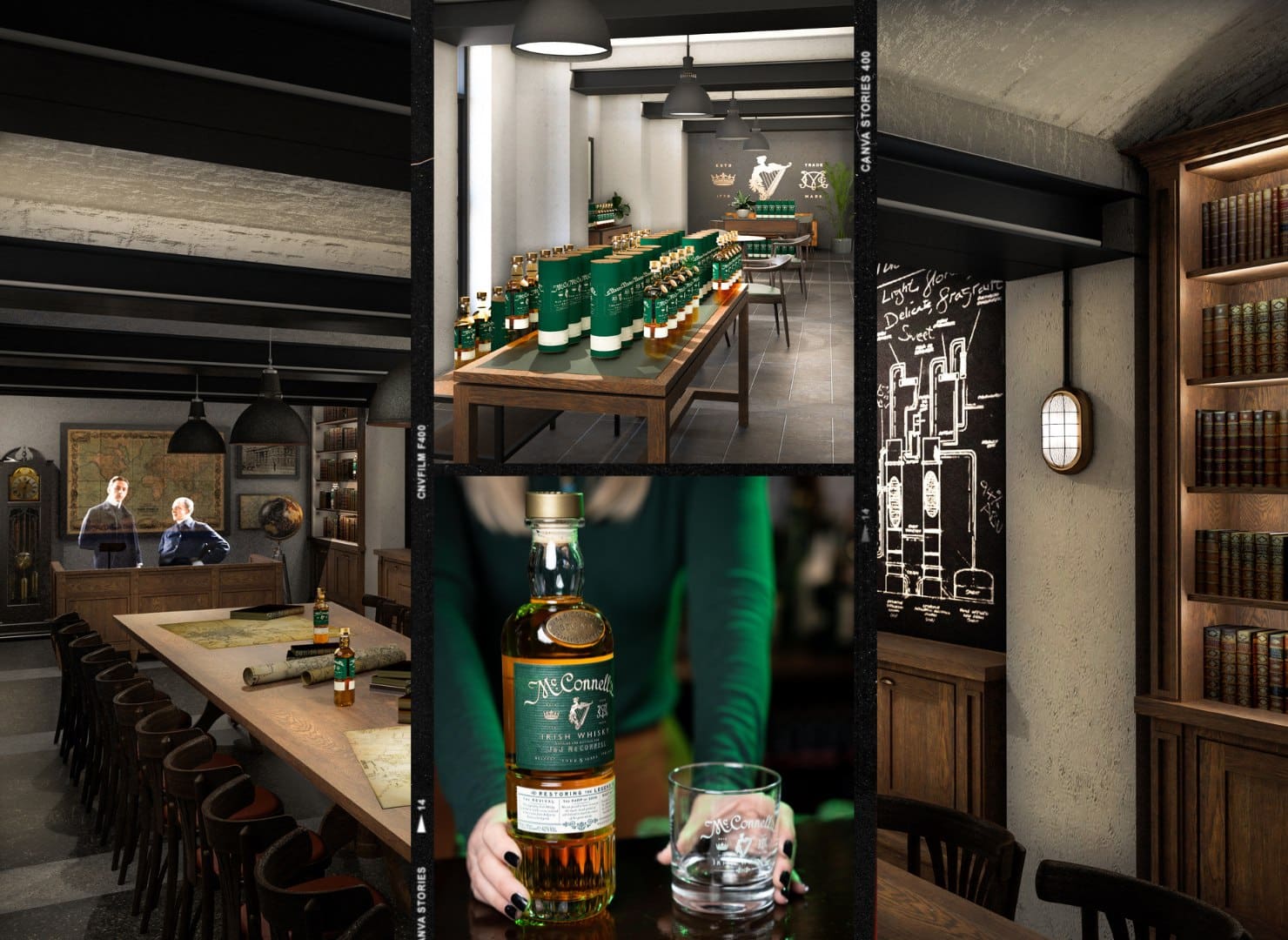 For visitors to Belfast, Kelly suggests tying in a visit to the distillery with a stop at the Crumlin Road Gaol for a guided tour of the former prison to hear about the history of the site, which was actually a prison for women and children. For other recommendations, he suggests checking out the Ulster Museum and the Titanic Experience.
"Outside of Belfast, there are a number of other very good distilleries. Distilling in Northern Ireland is certainly up and coming. I would certainly visit some of those. If time allows, get yourself up to the Giant's Causeway — that whole north Antrim coastline is beautiful," he says. "The nightlife in Belfast, four Michelin restaurants in Belfast for a small city, that's pretty impressive. You have to go to some of the great pubs of Belfast when when you're in the city. Some to watch out for are the Duke of York bar, Bittles Bar, The Garrick Bar. All have live music with pints of Guinness."