SANDALS® RESORTS 40TH ANNIVERSARY SALE CELEBRATING FOUR DECADES OF LOVE & TRUST
It all began with one resort and a big dream. Gordon "Butch" Stewart, a man with zero experience in hospitality took a big chance reimagining a dilapidated hotel and opening Sandals Montego Bay. Forty years later, that dream is The World's Only 5-Star Luxury Included® Resorts with 16 Sandals on seven islands across the Caribbean — and three new Sandals Resorts coming soon.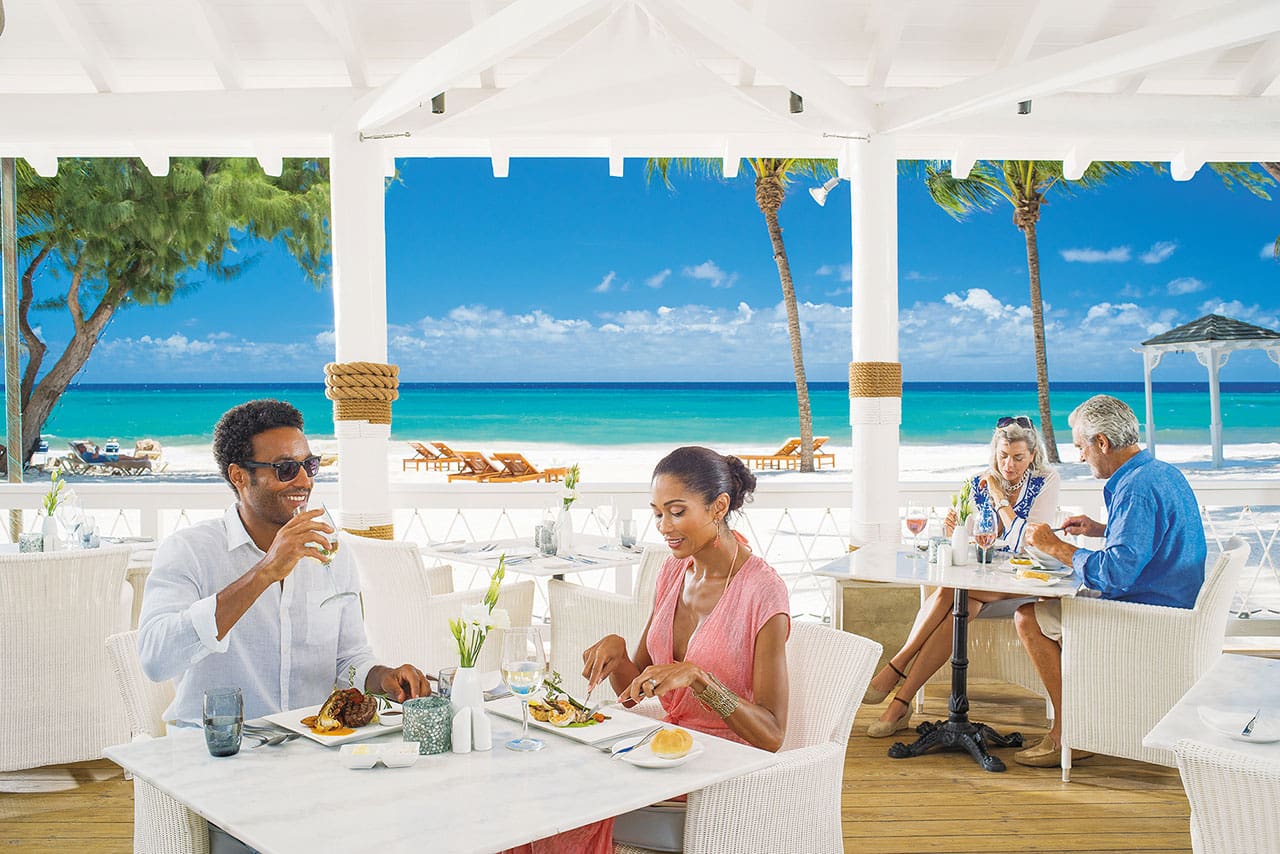 And while Sandals may not have invented the all-inclusive concept, they certainly perfected it by including the best of everything. When most resorts didn't include motorized watersports, Sandals did. They even included scuba diving for certified divers, and complimentary green fees on their golf courses*. What's more, Sandals has always included the very best equipment and gear for all land and water sports, and even private instruction. And when other resorts only had food courts and buffets or charged extra for specialty dining, Sandals included specialty restaurants serving up mouthwatering gourmet cuisine created by highly trained chefs from across the globe.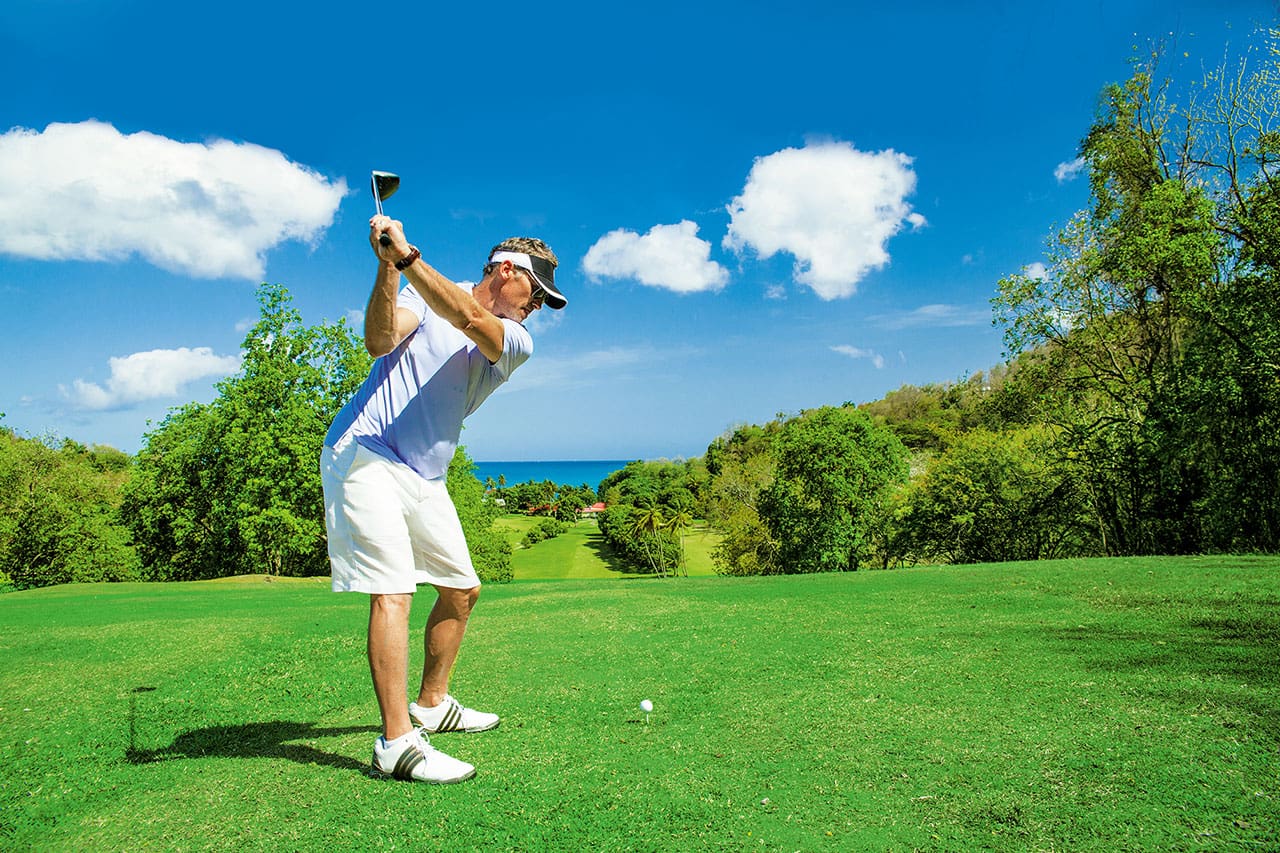 Sandals set the bar high from the start, with innovations that defied the imagination and exceeded any expectations from guests or the travel trade. And with plans to expand to new islands across the Caribbean and offer even more innovations and inclusions, Sandals will continue to lead the industry into the next generation of travel and make the Caribbean a world-class destination. Forty is just the beginning for Sandals.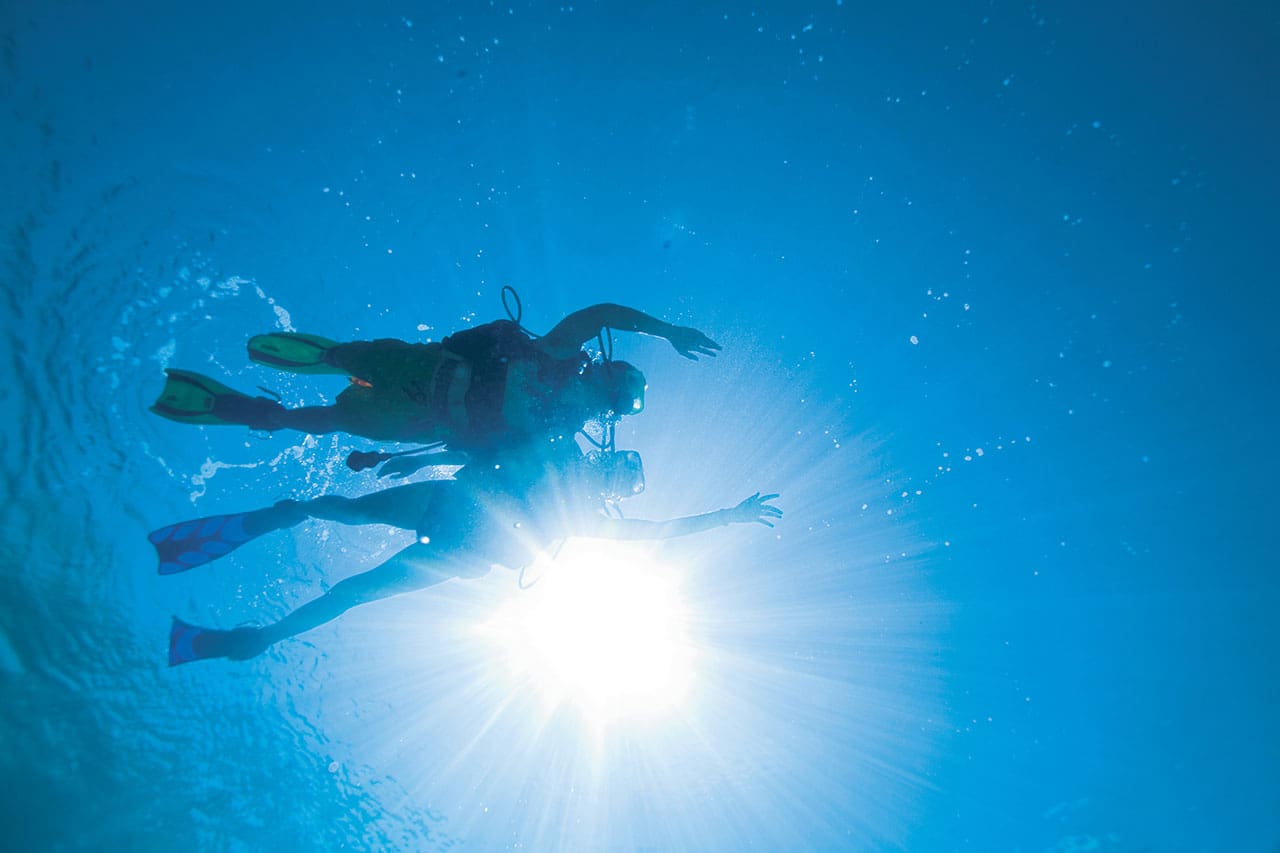 To celebrate this incredible milestone, Sandals is kicking off a year of once-in-a-lifetime celebrations across the Caribbean — a dose of nostalgic fun that includes poolside parties, livestreamed events, vintage Sandals merchandise, and flash sales.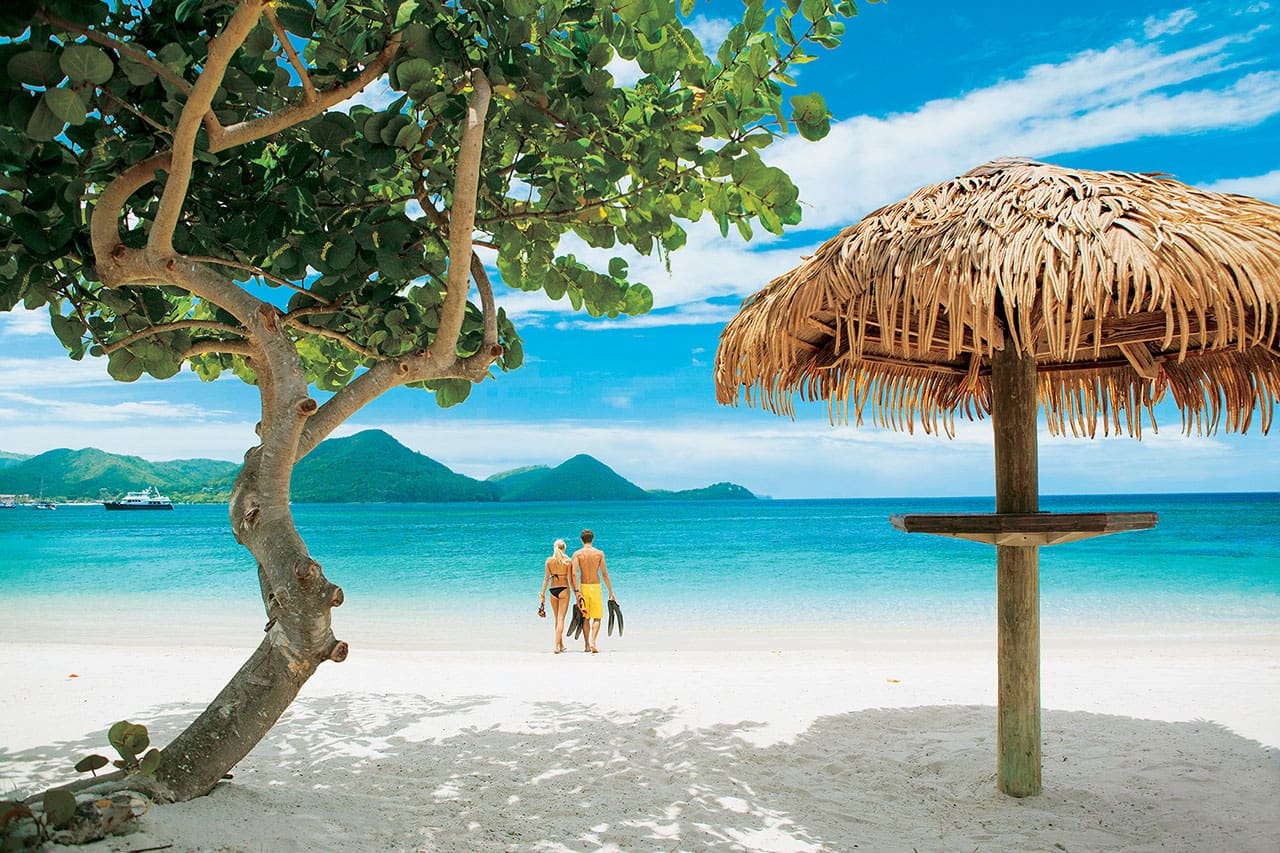 The first flash sale begins right now, with the 40 day, 40th Anniversary Sales Event, offering a $400 per night, per couple* rate on 40 rooms at select Sandals Resorts, including the very first Sandals resort where it all began, Sandals Montego Bay. As always, everything is included — and this special rate is available exclusively at these three spectacular Sandals Resorts:
Sandals Montego Bay, Jamaica
The original Sandals is set on Jamaica's largest exclusive white-sand beach just minutes from Sangster International Airport, with 12 restaurants serving 5-Star Global GourmetTM cuisine, and six bars offering premium liquors–even one perched directly over the water. Brides and grooms have their choice of two wedding chapels, including an Over-the-Water Serenity Wedding Chapel. With seven pools, three whirlpools, and newly renovated rooms and suites, it's no wonder this resort was voted Jamaica's Leading Resort, four consecutive times, at the World Travel Awards.
Sandals Ochi, Jamaica
Sandals Ochi is trendy when you want it to be, private when you don't. This resort is home to a chic beach club, 11 bars — including the Caribbean's first speakeasy — and 16 totally on-trend restaurants. And golfers can play at the nearby Sandals Golf & Country Club, green fees and transfers included. Set along 100 lush acres, this resort is so vast and lush that, no matter where guests find themselves, they always feel as if there's plenty of space for just the two of them.
Sandals Halcyon Beach, Saint Lucia
The quintessential Caribbean is found at this charming and intimate sanctuary, a true Caribbean beach resort where the senses are elevated by caressing sea breezes, inviting ocean waters, and fragrant tropical blooms. Guests can indulge in gourmet dining at six specialty restaurants and enjoy all the amenities of the two other nearby Sandals Resorts.
The 40 day sales event booking window is now open through November 20, 2021 and is valid for travel July 31, 2022 through October 2, 2022. The room rate is $400 per couple, per night – just $200 per person – for a limited time at select resorts, on stays of seven nights or more. This offer is on a first-come, first-serve basis. Once the 40 rooms at each resort are gone, the sale at each individual resort is over— so, act fast because this deal won't last. Book your client's 5-Star Luxury Included® Vacation today at 1.800.SANDALS or visit taportal.sandals.com.
*Visit www.sandals.com/disclaimers/travelcourier110421 or call 1.800.SANDALS for important terms and conditions. Sandals® is a registered trademark. Unique Vacations, Inc. is an affiliate of Unique Travel Corp., the worldwide representative of Sandals Resorts.
Sponsored content: