Sandals® Dunn's River: Experience Luxury… Naturally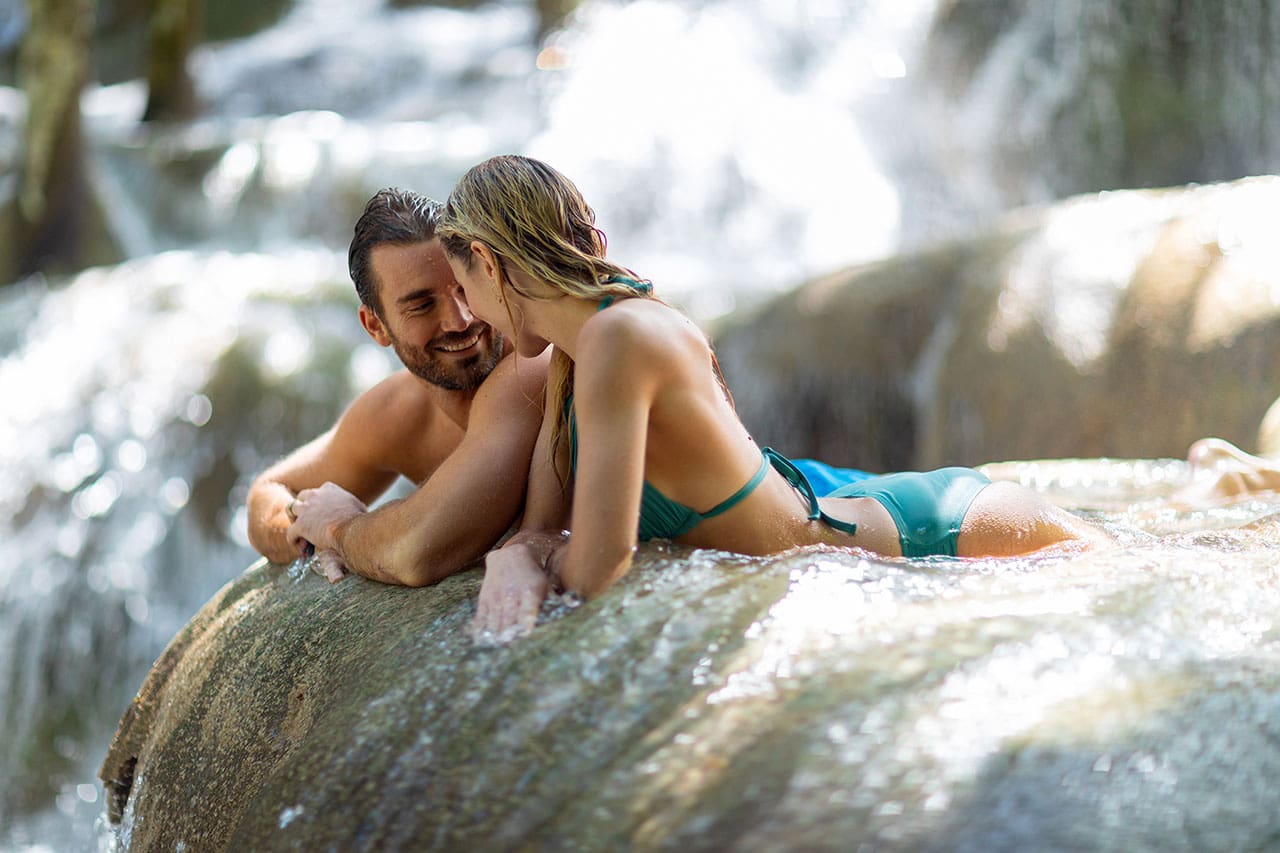 On the north coast of Jamaica, against the backdrop of the famed Blue Mountains, lies a place where meandering rivers and rushing waterfalls wash over the landscape. It's here that a spectacular new beachfront resort rises from the echoes of the past to redefine luxury for the modern age. Introducing Sandals Dunn's River in Ocho Rios, where life and love come naturally.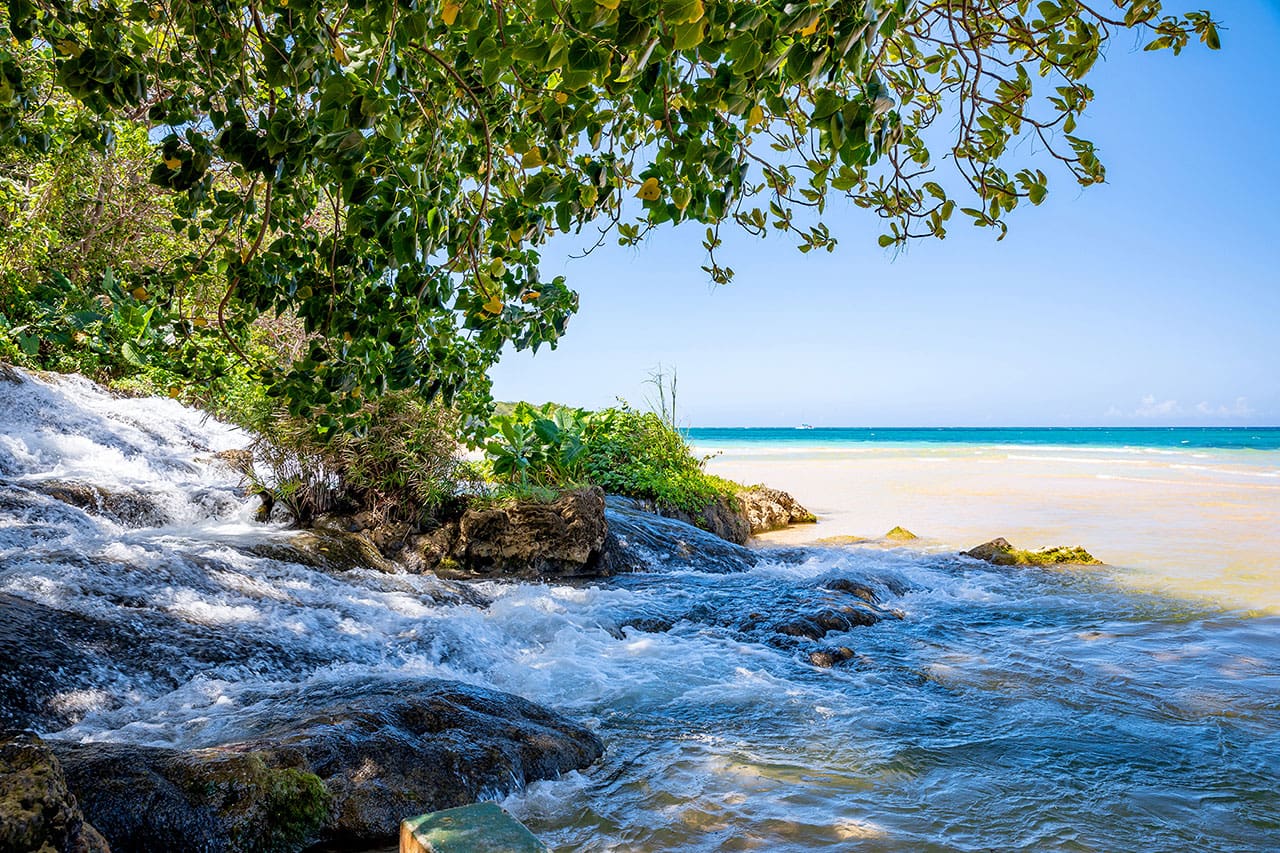 Ocho Rios is where Butch Stewart, the founder and late Chairman of Sandals, grew up. It held a special place in his heart and bringing a resort back to Dunn's River was one of his greatest dreams—one that's about to come true with the opening of Sandals Dunn's River in Spring 2023. This incredible new resort is being designed to embrace the essence of Jamaica, the land of wood and water, as it's known, with rolling rivers and lush landscapes. And, of course, every luxurious amenity will be found here: the most innovative suites and accommodations, 12 gourmet restaurants, nine bars, and five impressive pools—two of which are never-ending river pools.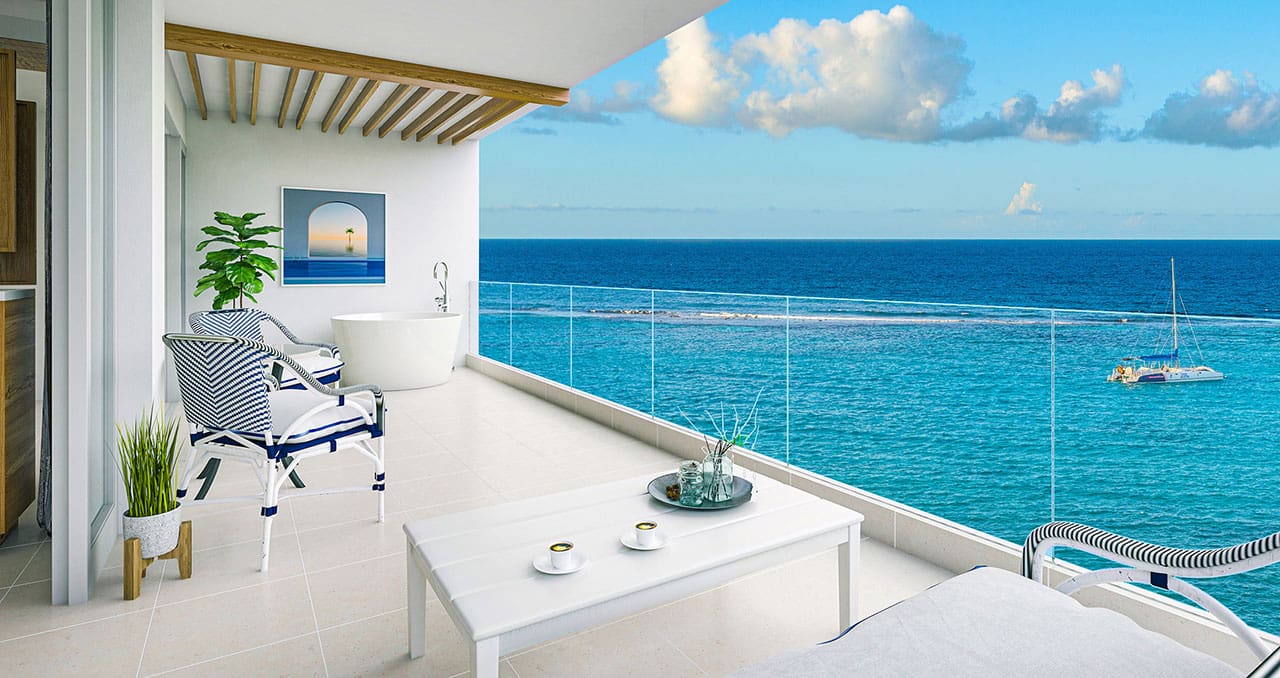 Sophisticated Luxury in Suite Retreats
Imagine stepping onto your balcony and into an infinity-edge plunge pool and casting your gaze on an endless horizon. The SkyPool Suites may not be the first of their kind for Sandals, but they're making their Jamaican debut at Sandals Dunn's River. Likewise, the swim-up Rondovals™ has been completely reimagined, perched along a meandering river pool with private plunge pools and Tranquility Soaking Tubs™ for two—and some even offer luxurious rooftop decks.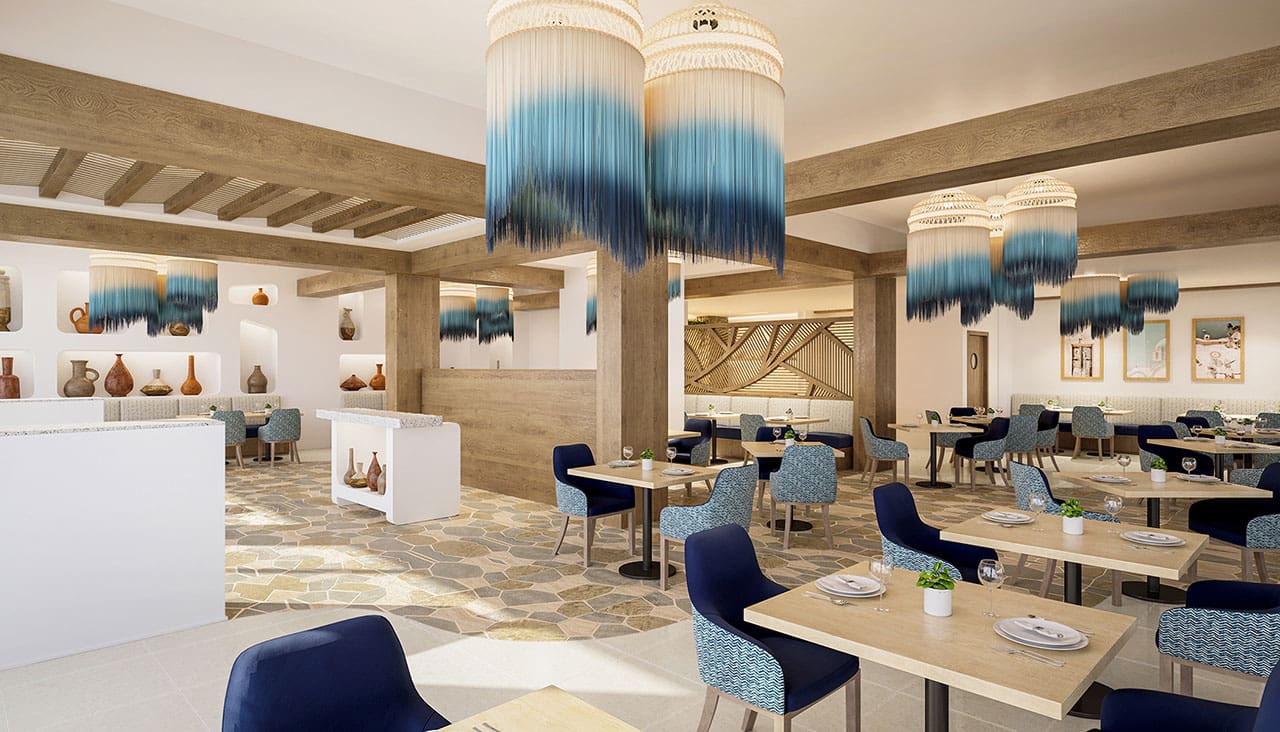 A Destination to Delight Foodies
Sandals is known for elevating dining into magical culinary experiences, but they've taken it to a whole new level at Sandals Dunn's River with 12 5-Star Global Gourmet™ restaurants to choose from.
The mouthwatering voyage around the world will take guests from the Caribbean to the Mediterranean and to the far reaches of Asia. Guests can go Greek at Edessa, a sophisticated restaurant where Greek-inspired cuisine meets the Caribbean in a relaxing venue overlooking the aquamarine sea. Italian specialties will be served with amore at Cascata, while L'Amande will showcase the traditions of France's finest dining establishments. Those with a taste for the exotic flavors of the Far East will find them at Banyu and at Hanami's sushi bar.
Of course, at Sandals, drinks are always on the house, with unlimited pours of premium brand liquors served around the clock. At Sandals Dunn's River, that will hold true at nine new bars that range from the signature swim-up bar, a rooftop lounge, and a sultry jazz lounge. The very first Sandals rum bar, Dunn's Rum Club, will make its debut here, serving cocktails made with Jamaican rums and expertly mixed with locally sourced ingredients like fresh coconut and sorrel smoked rum.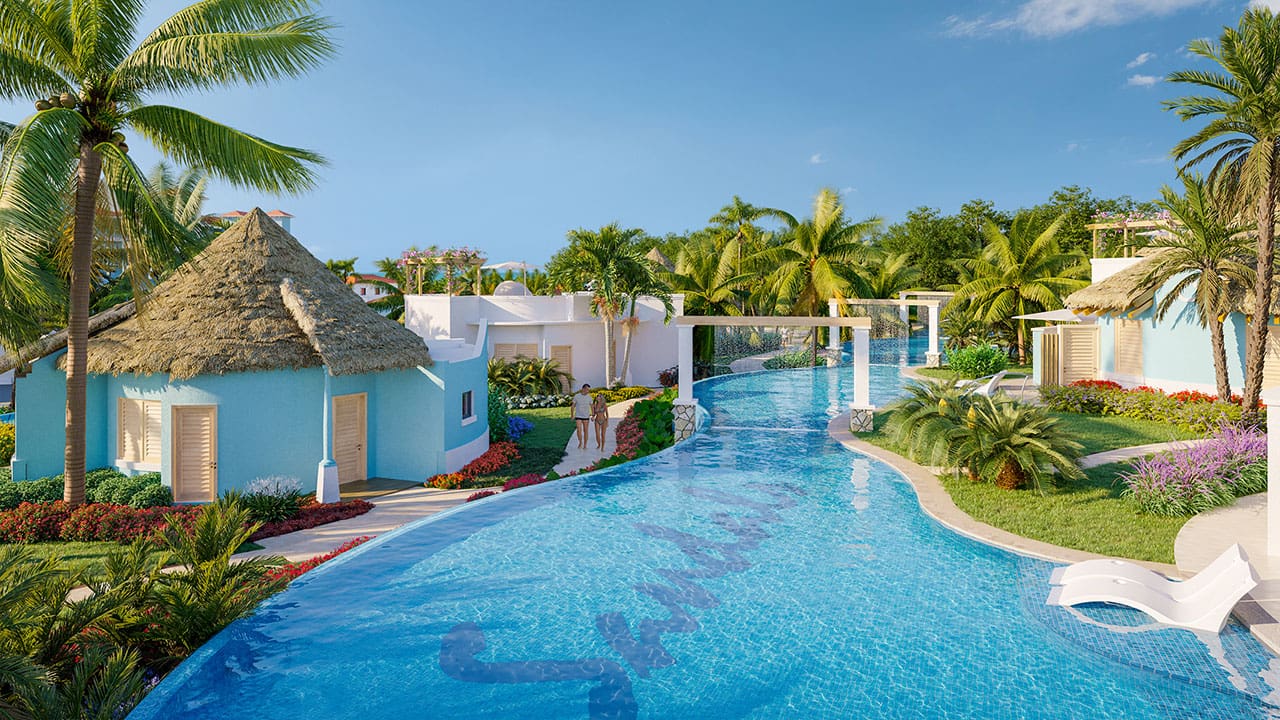 At Sandals Dunn's River, the every day will be transformed into something extraordinary and simple pleasures will become unforgettable experiences as Sandals continues to elevate the standard of all-inclusive luxury. You can help your clients be among the first to discover these wonders, because reservations are now open for this remarkable resort. Call your BDM or 1.800.545.8283 or visit sandals.com to book now.
Sandals® is a registered trademark. Unique Vacations, Inc. is an affiliate of Unique Travel Corp., the worldwide representative of Sandals Resorts.
---
Sponsored content: