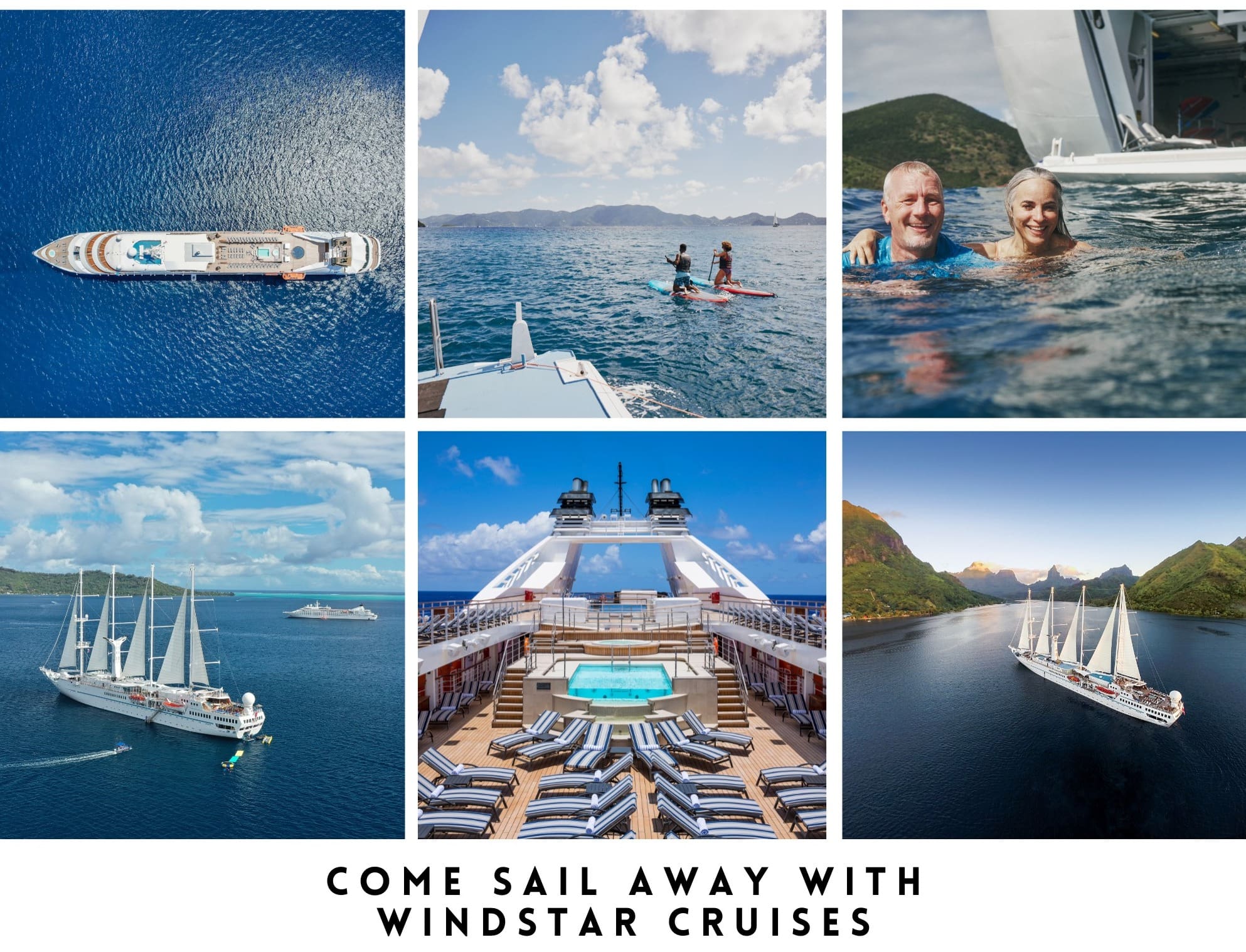 An interview with Chief Commercial Officer Janet Bava
Earlier this summer Janet Bava took on the role of Chief Commercial Officer for Windstar Cruises, a small ship cruise line that operates a fleet of six boutique all-suite and sailing yachts. Travel Courier caught up with Bava to discuss how agents can increase bookings, which destinations are coming in hot and what sets the brand apart.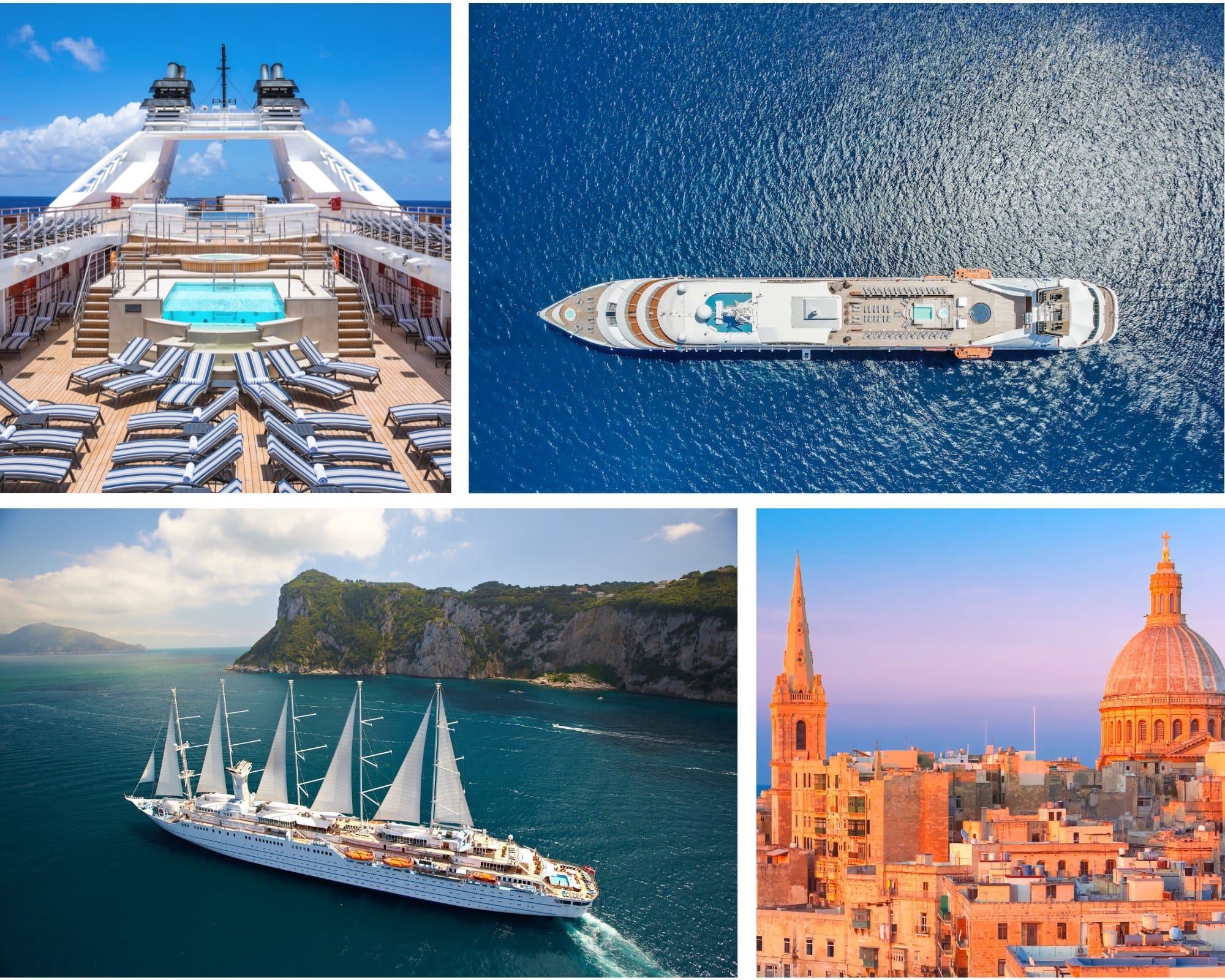 Now that you've settled into the role of Chief Commercial Officer, can you tell us a little bit about your plans for Windstar Cruises?
We are looking to expand our teams across sales, marketing, guest services and revenue management and itinerary planning to support Windstar's growth and focus on not only the trade but the expansion of global markets and sourcing including a focused effort in Canada. We are investing heavily into our reservations systems to improve the online booking experience for our travel partners and be able to quote in local currencies. We are also looking to expand relationships in Canada with the various agencies and consortia to attract more new to brand. As the Star Breeze returns to Tahiti, we've just launched a new Air, Hotel and Cruise Package for Tahiti flying out of Seattle that has become very popular for residents of Vancouver and British Columbia, Canada that will present easy access to this beautiful region of the world that remains warm all year round and very attractive for our snowbirds.
In terms of booking trends, which itineraries or destinations are doing well for 2024?
One of the unique experiences our guest desire when sailing with Windstar is the ability to a take a plunge from our water sports platform into the pristine waters of Tahiti, The Caribbean, Latin America, The Mediterranean and very soon Canary Islands. These itineraries are filling up nicely and generating a lot of interests for groups as our active guests love to explore the destinations we sail through and enjoy the activities that only Windstar sailing ships and all-suite yachts can provide.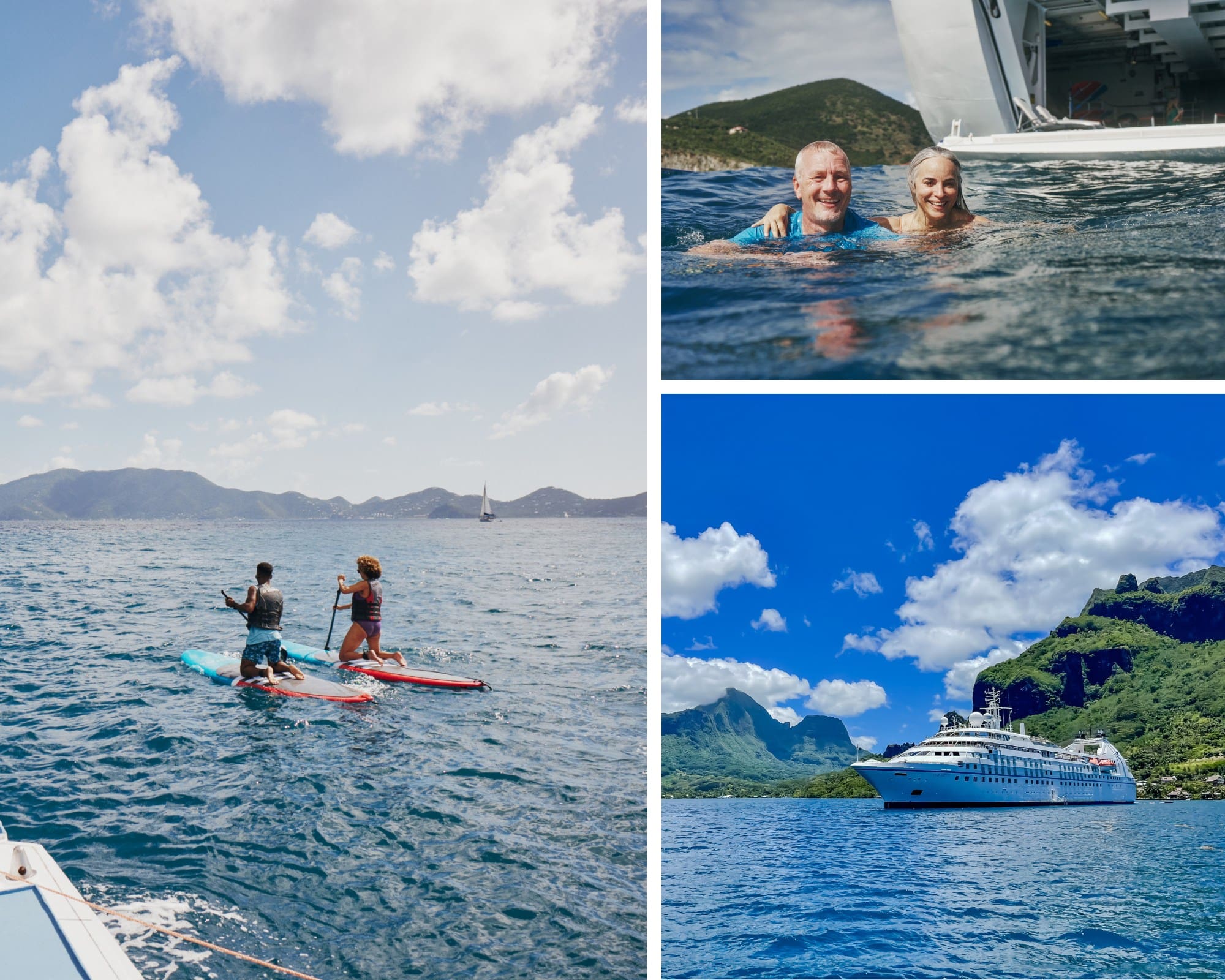 Do you have any insights to share about the Canadian market?
The Canadian market continues to be an area of focus for Windstar as we are seeing a growing trend for solo travellers. They can enjoy no single supplement on select sailings and as little as 125% on the majority of our sailings. We have travel partners in Canada creating groups for solo travellers which they can not easily do with other suppliers. We are seeing last minute demand for the first quarter of 2024 for our Caribbean and Latin American sailings as well as Tahiti with the arrival of the Star Breeze and the longer itinerary options. Our friends in Canada also love to travel for a longer period of time and our 55 day Grand Caribbean voyage has generated a lot of interest from this region since opening for sale just a few weeks ago. Those travel advisors looking to learn more about this iconic sailing can contact us and obtain all the information they need to secure their clients stateroom before time runs out and this sells out.
What are some new and exciting initiatives we should be aware of?
We are so excited about our new Legendary Mediterranean Winter Sailings offering more overnights than ever before in iconic European cities like Rome, Italy; Nice, France; Barcelona, Spain. With fewer crowds during winter months and milder winter weather than Canada, our guests will be able to enjoy museums and popular attractions that are nearly impossible to get into during peak summer months and we will have holiday experiences like Christmas in Rome, a Fireworks spectacle during New Year's in Barcelona and Carnavale and a romantic Valentine's Day celebration in Cannes, France. Our new wine hosted groups are also an exciting development that our sales and operations team have been curating for many months and have confirmed incredible itineraries and wine selection with our new partnership with Lux Wines.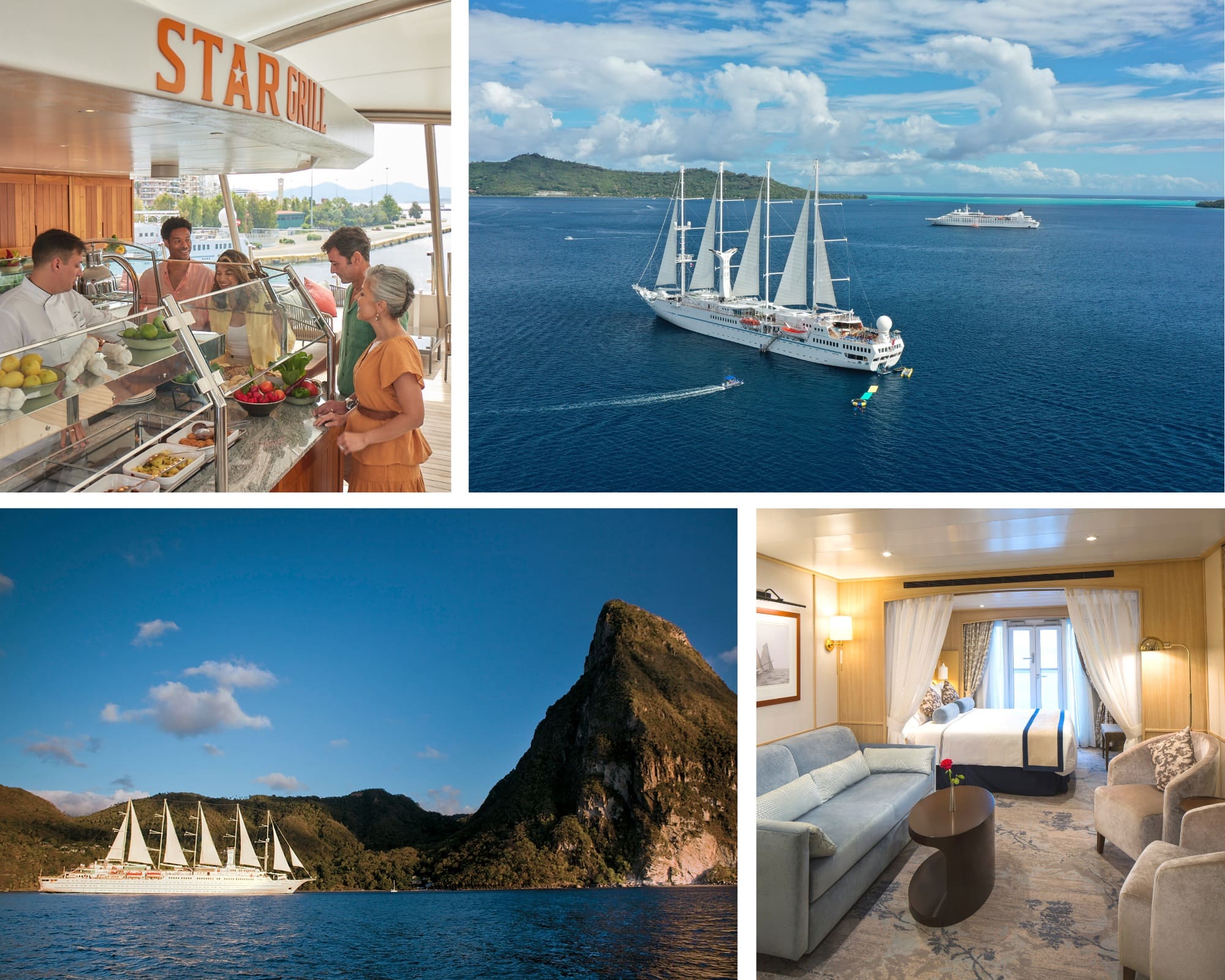 Do you have any selling tips for travel advisors to increase their bookings?
This is an area I have focused a lot of energy and time in the past few years. Understanding our travel advisor community and what they need from us to succeed and grow our business together. My recommendation is always the same. Your time is a very valuable asset, focusing your time on becoming an expert on the products you want to sell is incredibly important. Investing in your business by taking a FAM cruise, gathering content that you can use along with the marketing materials suppliers provide and making the plan to grow your group sales is time well spent. It's easy to get caught up in day to day tasks and booking requests that take up your time. If the majority of these day to day tasks and booking requests are not from your ideal clientele or for the types of products you want to sell or are an expert on, then it's time to pause, take the time to shift your efforts and focus solely on the products you want to sell and start thinking about how you can attract that ideal clientele. If you want to learn more specifically about how you can make this happen, I invite you to join me onboard the beautiful Star Legend on December 10th departing from Rome, Italy where I will be hosting a sailing to discuss this and many more business growth strategies.
How would you distinguish the brand from other small ship cruise lines?
Windstar's small but nimble yacht-like ships can access places and waterways large ships simply can not. Even in big cities, like London, Windstar sails up the Thames and berths at Tower Bridge. Getting to dock in Dubrovnik and Venice when big ships are turned away. Accessing ports big ships could never dream of, like Gustavia on gorgeous St. Barts. Windstar is manageable, intimate, cozy, and unpretentious. This is where like-minded cultured, social, and worldly people come together with attentive and unobtrusive staff. A staff to guest ratio of 1:1.5 ensures every detail is taken care of in uncrowded precision. The ancient seas of the Mediterranean, the exotic waters of Polynesia, the emerald blue Caribbean… these are our infinity pools. Swim, paddle, snorkel, or just lounge and embrace the seas from our expansive Watersports Platform, an ocean deck aft on the ship. Yes, we have an infinity swimming pool, too. Eating local foods and discovering new flavours and dishes is part of the fun of travel. As the official cruise line of the James Beard Foundation, Windstar hosts award-winning chefs and integrates their best menu creations into the line's menus for future sailings. Ship chefs go ashore to purchase fresh, local seafood, wines, cheese, produce and other specialties from local markets for the ship's menus. This way we ensure the flavours of each destination are brought on board for our guests.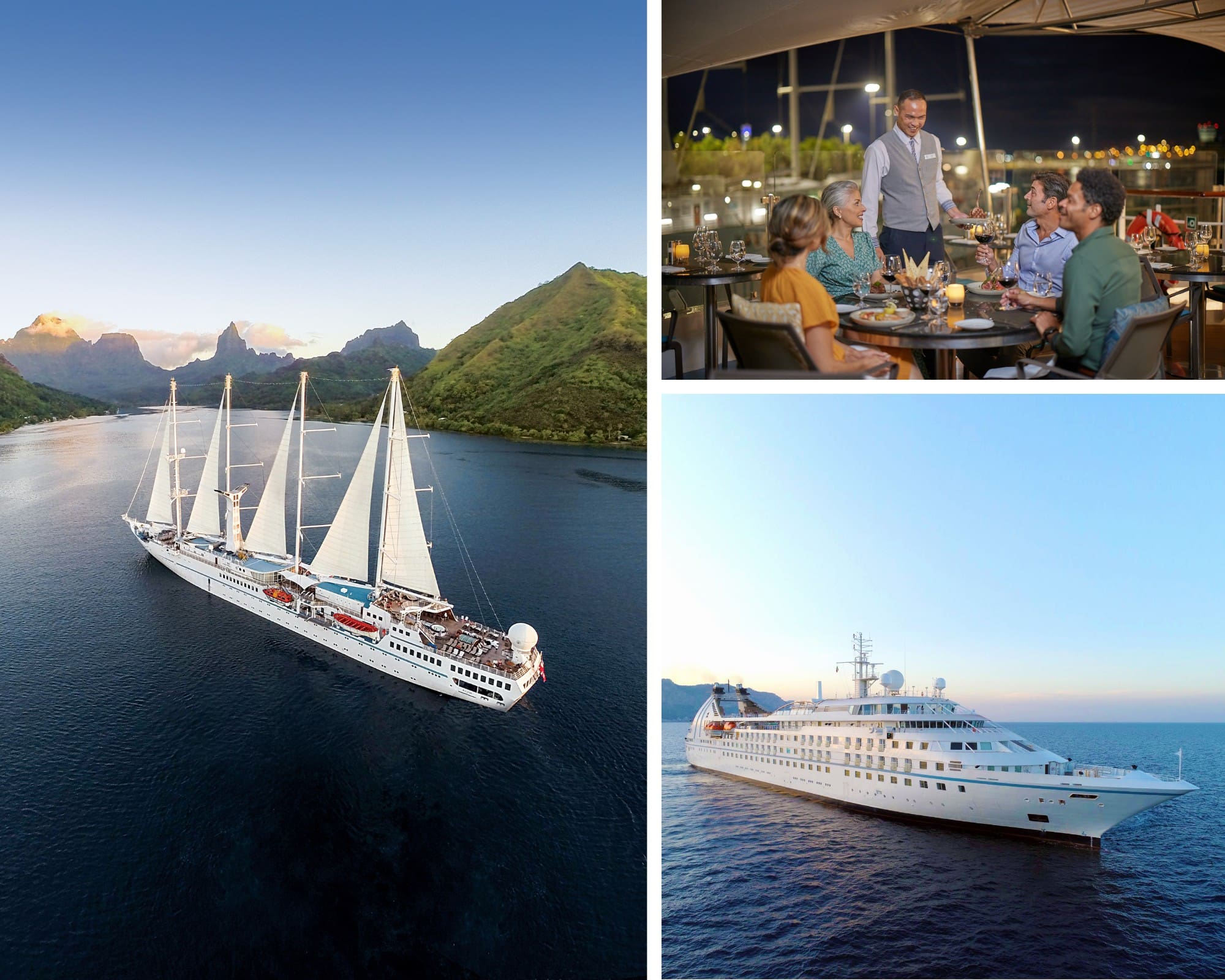 I hear you were just in Tahiti. Tell us a little about that trip and some of the highlights?
Windstar's unique history as longest reigning cruise brand in the region is something that really stood out during my first trip to Tahiti and truly is a differentiating positioning and sets us apart from others who sail here. Tahiti, is not just another warm weather, tropical destination we sail, our teams across Windstar are continuously working with local partners and authorities to further cement ourselves in this region and be the leaders in delivering a door-to-door 180 degrees from ordinary experience that attract the most discerned, affluent travellers to those who have patiently waited and saved for a lifetime to visit iconic destinations like Bora Bora, the Marquesas and beyond. We are not just another cruise brand passing through and dumping passengers during a crossing. The silhouette of our sail ships have been a backdrop and part of the landscape for these islands, we have supported the local communities and built strong relationships including with the various government entities and parties that have been in power through the years and have built trust and have their unconditional support as we maintain and protect the authenticity of the region while bringing thousands of passengers each year to discover the French Polynesian islands. This is something that has taken years to create and on our team's expertise, passion and love for this region which gleams through in every conversation. Now, as the all-suite, newly renovated Star Breeze enters this region and will sail year round beginning February 2024, we will have the opportunity to have a longer itinerary and sail to the remote region of the Marquesas Islands. Our goal is to continue to offer the best possible experience for our guests in this region for many years to come. And our hope as the Wind Spirit ends her season next year, that she will be able to return one day.
What's the best part of the new(ish) job?
It's the people. I have inherited an incredible team that work so hard every day to deliver an exception experience to our guests and travel partners and are constantly creating content to tell the story of Windstar to the world. It all stems from the top, Christopher Prelog, who just celebrated his third year as being President at Windstar after taking the helm in the middle of the pandemic. His positive attitude and energy is infectious and his focus on high quality execution inspires us all to "show up" and do the best we can with the cards we are dealt with everyday. Some hands are better than others, but the important thing is that we work together to ensure the best possible outcome. At Windstar, we were able to retain 95% of the crew post pandemic and that level of loyalty and employee satisfaction is seen in the experience delivery to our guests.