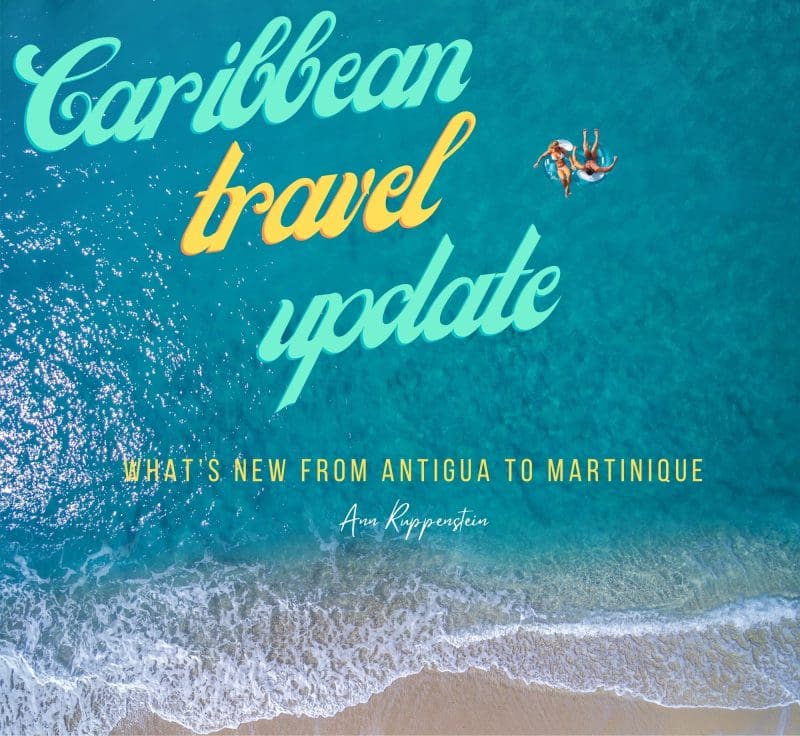 Stunning new hotels. Ramped up cruise visits. The return of Carnival. Dive into the latest travel news out of The Caribbean.
Antigua puts the spotlight on Barbuda
Antigua & Barbuda is more than just a winter getaway! The Caribbean nation saw increased demand for summer travel in 2021, with July and August figures coming in even higher than 2019 levels.
Overall, Antigua & Barbuda welcomed a total of 169,469 air travellers in 2021, marking a 35% increase over 2020. While those figures still represent a 45% decrease on 2019 numbers, Charmaine Spencer, sales and marketing consultant for the Antigua & Barbuda Tourism Authority, noted that 2019 "was quite a banner year so we're quite happy."
Meanwhile, sea arrivals for 2021 totalled 83,373 passengers across 102 cruise visits with 80,588 passengers and 2,758 arrivals via yachts. A fifth cruise berth and boardwalk, which can accommodate Oasis-class ships — the largest in the world — is now open. So far 202 cruise calls are booked for 2022.
In partnership with WestJet Vacations, Canadian advisors can currently win a seven-day getaway to Antigua & Barbuda and save $400 off any Antigua & Barbuda package booking for a limited time. 
Although Air Canada service was suspended, WestJet has weekly Sunday service since Nov. 21 and Sunwing offers weekly Saturday service from Toronto since Jan. 15.
Looking to the future, Spencer says the destination is putting a lot of focus on making Barbuda a more sustainable destination. Barbuda, which suffered majorly from Hurricane Irma, is poised for growth with a number of developments including the opening of a NOBU restaurant by Nobu Matsuhisa and Robert DeNiro; and construction continuing at the PLH Villas complete with an 18-hole golf course designed by Tom Fazio.
Back on Antigua, luxury resort Tamarind Hill added 43 ocean view suites in November, and Siboney Beach Club refurbished 12 deluxe suites and added 18 new rooms.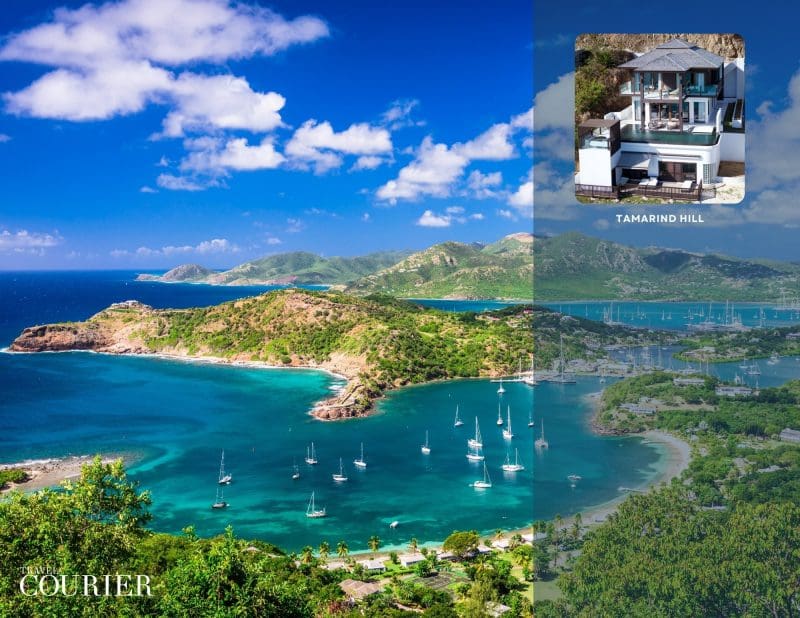 Cruising into Turks and Caicos
The Grand Turk Cruise Center reopened on Dec. 16 and has already had 42 ships in port since then, with 113,962 cruise arrivals. This is positive news for the destination as cruise accounts for 60% of its GDP and more than half of its annual tourism arrivals.
Courtney Robinson, Marketing Representative UK & EU, Turks and Caicos Tourism Board says that overall arrivals to the destination are also picking up and the tourist board anticipates a banner year ahead in 2022.
As for accommodations, "we have seen a boom in developments with resorts and hotels, specifically properties that have villa components attached to them," he said.
The Ritz-Carlton opened in June 2021 on Grace Bay Beach with 147 guest rooms, 23 of which are suites. Rock House is opening in May with 42 private cottage set into the limestone cliffs of Providenciales' north shore. Construction on the boutique Bight Hotel, which will feature a distillery and rum bar, is slated to get underway in June. Inclusive of nearly 60 exclusive rooms and suites, Andaz Turks & Caicos Residences at Grace Bay is starting construction later this year and is targeting an early 2023 opening.
Since January 28, all inbound travellers aged two years and above must provide proof of a negative pre-departure Covid-19 test (antigen or PCR) taken no earlier than the three days or 72 hours prior to arrival. All travellers, aged 16 and above must be fully vaccinated. Travellers must also have insurance.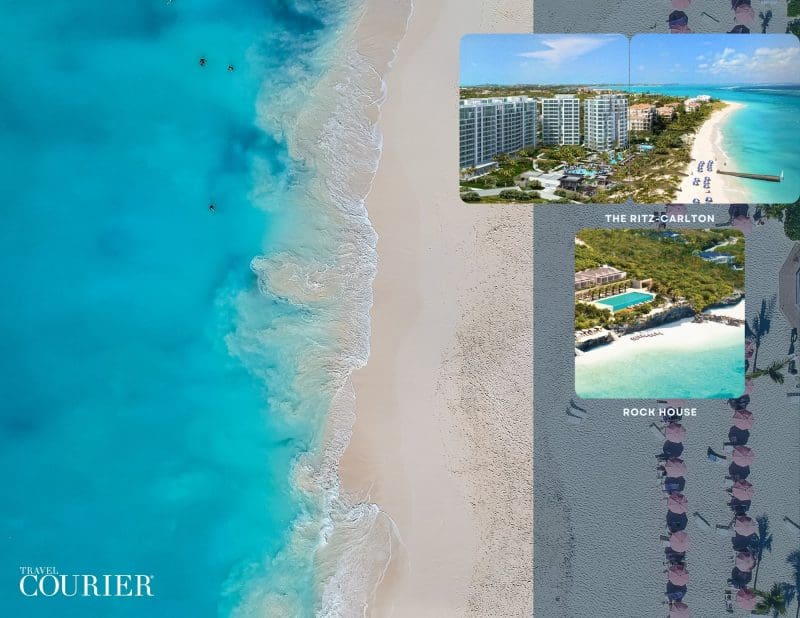 Cruise visitors to boost Grenada's recovery
With entry protocols requiring a negative PCR test taken within three days of arrival, Grenada Tourism Authority's CEO Petra Roach says fully vaccinated travellers can "get on a plane and start your vacation as soon as you arrive."
Stayover arrivals for 2021 saw 42,100 visitors, exceeded projections for 37,984 visitors, with 7% of travellers coming from Canada. The tri-island nation saw 71,862 total arrivals including cruise and yachting visitors in 2021 and is projecting 334,116 visitors for 2022, a significant increase but not yet reaching pre-pandemic levels. At 174,745, a significant number of cruise visitors are anticipated.
Although Air Canada resumed twice weekly service in October, it was among the cancelled routes from Jan. 24-April 2022.
New developments underway include Beach House, slated to open in the first half of 2023 with 31 rooms. Marking the brand's debut resort in the Caribbean, Six Senses La Sagesse is set to debut slightly later than planned in Q1 of 2023 with 100 rooms and six villas.
Although it hasn't been confirmed yet, Roach says they put forward "a very strong proposal" for the return of Spicemas, Grenada's carnival.
Some of the destination's unique selling points are its size, making it easy to access a variety of attractions, as well as the opportunity to experience three islands in one visit with excursions to Carriacou and Petite Martinique.
For all the details on Grenada's newly launched specialist program for agents, don't miss Travel Courier's interview with Sekou Stroude.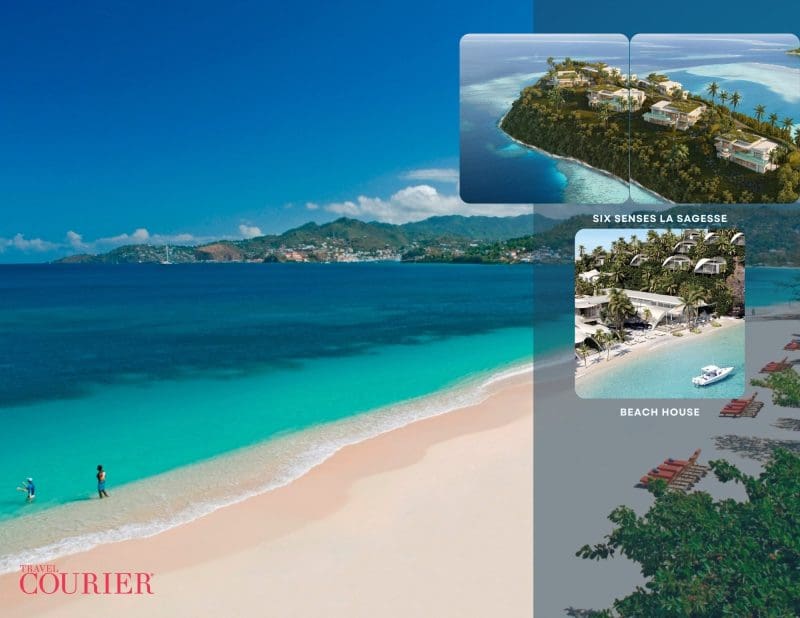 BVI grows as a year-round destination
Despite a serious downturn in visitors in 2021, Clive McCoy, Director of Tourism, for British Virgin Islands Tourist Board, says the destination saw "an increase like we've never seen before" in terms of visits during the summer. The BVI also recorded a spike in visitors in December, indicating that "we are on the rebound."
In accommodation news, island resort destination Saba Rock, which features nine guest rooms, reopened in late 2021 following a complete rebuild after shutting down due to Hurricane Irma.
The Bitter End Yacht Club, which was founded in 1969, also reopened following a four-year rebuild brought on from damages by Hurricane Irma. As part of the enhancements, Bitter End now features the first overwater bungalows in the BVI.
McCoy says new lookout spots have also been added – three on Virgin Gorda and one on Anegada are complete – and one on Tortola is coming soon.
"We're taking advantage of all the vistas in the BVI," he says.
In event news, the Anegada Lobster Festival will return this year.
Overall, McCoy is optimistic and expects to return to pre-pandemic levels in 2022/23, with another strong cruise season ahead.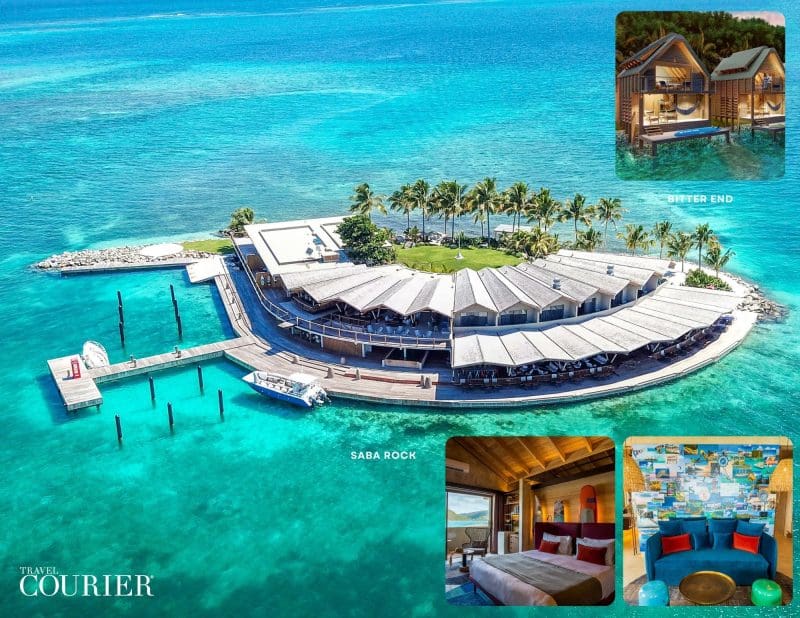 Montserrat reopens for tourism
Montserrat only recently reopened its borders, welcoming back travellers on Oct. 1, 2021. No date has been determined yet for the return of cruise traffic and Antigua is its main hub for arrivals.
Warren Solomon, Montserrat's Director of Tourism, expects to return to 2019 levels in 2023/2024 and will be focusing on soft adventure and health and wellness.
Solomon told Travel Courier the destination is also in the building stages of developing a network to better work alongside travel advisors.
Running from Dec. 17 – Jan. 2, Montserrat carnival celebrates its 60th anniversary this year.
Martinique ready for the comeback
François Baltus-Languedoc, CEO of the Martinique Tourism Authority, says the cruise industry will play a pivotal role in boosting arrival numbers for the French Caribbean island.
"Cruising is really important, that's a priority," he says.
While the destination had zero cruise visits in 2021, 212 port of call visits are expected from Oct. 10, 2022 to Aug. 19, 2023 bringing in a forecasted 300,000 passengers. Cruise lines like Costa and MSC will also have ships home-porting in Martinique.
In accommodation news, construction of a five-star eco hotel construction is underway in La Pointe du Bout and at Sable Bleu, a 16-room boutique hotel in Le Marin. A new opening is Black Diamond, which replaced the former Marine Hotel Le Diamant. The property features an eatery by Michelin-star chef Marcel Ravin.
In other news, Bénédicte di Geronimo has been named the new tourism commissioner of Martinique.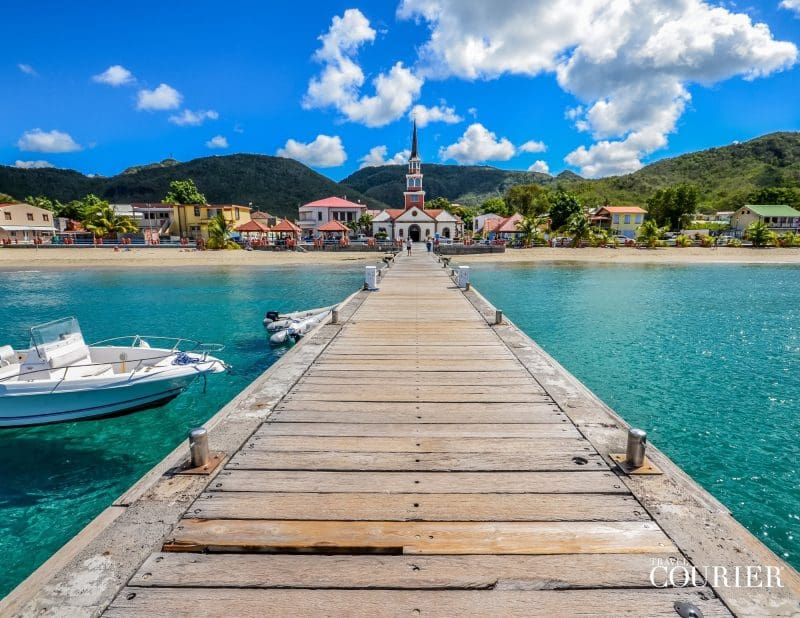 Trinidad continues on a path of growth
Since reopening its borders July 17, Kurtis Rudd CEO of Tourism Trinidad Limited says the island has continued on a path of growth.
"There is confidence that our tourism sector will rebound and rebound significantly," he says.
Beaches have reopened but the cruise sector has not yet resumed.
In terms of accommodation news,  upgrades were completed across 51 rooms at the Holiday Inn Express. Queen's Beach Hotel & Holiday Resort is fresh off a $4 million refurbishment and renovation. During the first quarter of this year, Rudd  says they expect to lay sod on a new internationally branded hotel with 100 rooms and the Radisson Hotel Trinidad in Port of Spain will complete a transformation of its 243 rooms.
As for new tours and excursions, Rudd noted how operators used the downtime during the pandemic to ramp up their offerings with activities like agro-tourism, waterfall rappelling, glamping and more.
"You can even live like a Trini for a day," he says.
Maracas Beach has had an uplift with the construction of eco-friendly beach shops and other visitor amenities.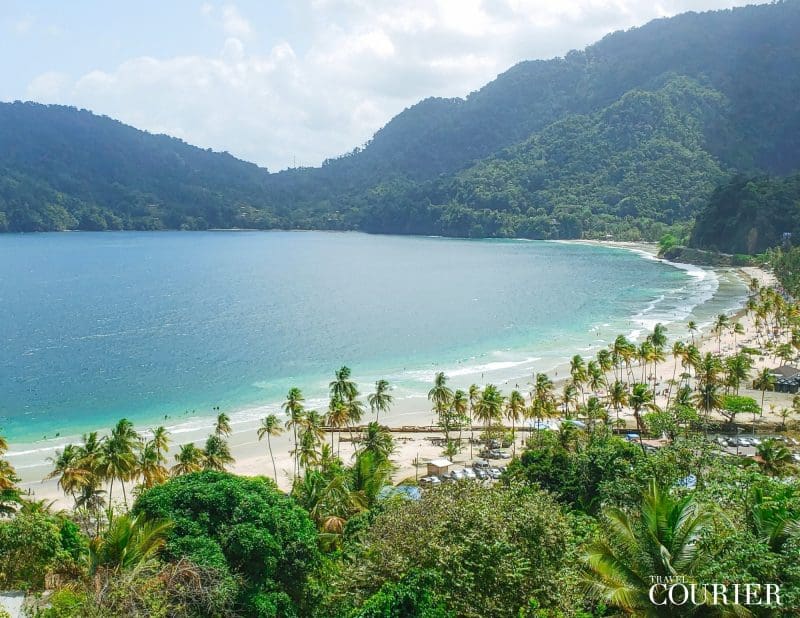 Belize banks on insurance
Effective Feb. 15, travellers heading to Belize will be required to get Belize Travel Health Insurance. The mandatory insurance is designed to protect travellers against incurred medical and non-medical expenses if they test positive for COVID-19, including quarantine lodging and medical expenses.
Deborah Gilharry Arana, Senior Travel Trade Officer, Belize Tourism Board, notes that travellers must also provide a PCR test taken with 96 hours or an antigen test taken within 48 hours of air arrival.
Travellers are required to stay in Tourism Gold Standard properties which  have "undergone a rigorous process to ensure they're servicing guests in a responsible way."
Gilharry Arana points out that the "concept of farm-to-table remains at the forefront of many resorts."
Based on current projections, the tourism board predicts a return to 2019 levels by 2023.
As for lift, WestJet services the destination on Wednesdays and Saturdays.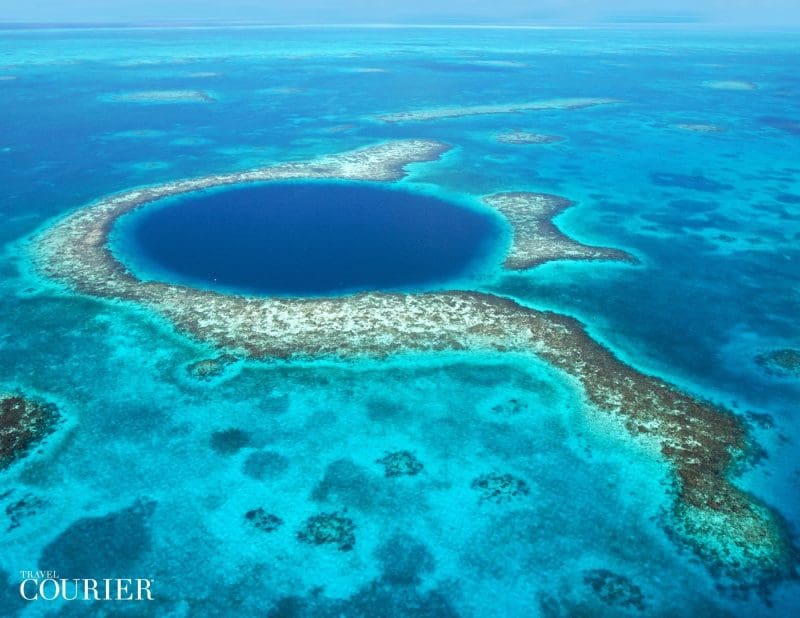 Cayman Islands Welcomes Back Families
As the Cayman Islands moved into Phase 5 of its strategic phased reopening plan last month, it opened the doors to families travelling with children for the first time in two years.
"We can now promote to the family market," notes Rosa Harris, Director of the Cayman Islands Department of Tourism.
New openings include Rum Point Club Residences, a luxury boutique hotel with one, two, three and four bedroom residences; and Black Urchin, a boutique resort offering suites and villas.
The former Comfort Suites received a $14million renovation to be transformed into a 120-room Hampton by Hilton hotel by Seven Mile Beach. The Ritz-Carlton, Grand Cayman also recently completed an extensive renovation.
The Cayman Islands Government announced that effective Feb. 18, fully vaccinated travellers are no longer required to complete on-island antigen testing on days 2, 5 and 7 after arrival. A negative antigen or PCR test conducted the day prior to arrival is still required for entry and applies to all travellers aged 5 and over.  
In addition, the Government announced it is easing the following restrictions:    
Public gathering limits will have a new maximum capacity of 500 persons for indoor events and 1,000 persons for outdoor events.
Fully vaccinated travellers are no longer required to take a COVID-19 test prior to travelling domestically between Grand Cayman to the sister islands of Cayman Brac and Little Cayman.