©LHG/Photographer Jens Goerlich
Non-stop flights to Germany
Lufthansa Group is now offering year-round non-stop flights to Germany from Vancouver, Calgary, Toronto and Montreal with the addition of Halifax in the summer. Your clients can travel year-round to Germany and connect to the extensive Lufthansa Group network.
Lufthansa Group offers up to 25 weekly non-stop during winter 2023/2024:
Calgary – Frankfurt, up to 6 times a week with Discover Airlines A330-3

Toronto – Frankfurt, 7 times a week year-round with Lufthansa Boeing 787-9

Vancouver – Frankfurt, 7 times a week year-round with Lufthansa Boeing 787-9

Montreal – Munich, up to 5 times a week year-round with Lufthansa Airbus A350.
Whether it's in Business Class, Premium Economy Class or Economy Class, your customers will always enjoy the generous sense of space on board and premium service in all three cabins.
©LHG/Photographer Dominik Mentzos
Notably, Lufthansa is flying some of the most modern and fuel-efficient aircraft of our time with the Airbus A350 from Montreal and the Boeing 787-9 from Toronto and Vancouver during winter 2023/2024.
The Airbus A350 is one of the most modern aircraft. Fuel consumption has been reduced to only around 2.5 litres of kerosene per passenger per 100 kms flown. That is about 30 per cent less than its predecessor models. That has an immediate positive impact on the CO2 balance. In addition, the advanced engines, ultramodern materials and an aerodynamic design produce a noise footprint that is up to 50 per cent smaller than that of comparable aircraft types.
With non-stop flights from Vancouver and Toronto, The Lufthansa 787 Dreamliner promises an exceptional travel experience with its more spacious and quiet cabin, innovative lighting, and large windows offering stunning views. With state-of-the-art technologies and lightweight composite materials, the Dreamliner consumes up to 30% less kerosene than predecessor models and produces correspondingly lower emissions. At 2.5 liters of kerosene per 100 kilometers, it is thus one of the most economical long-haul aircraft in the Lufthansa fleet.
Whether you choose Economy, Premium Economy, or Business Class, the Dreamliner and the Airbus A350 ensures comfort and innovation in all travel classes.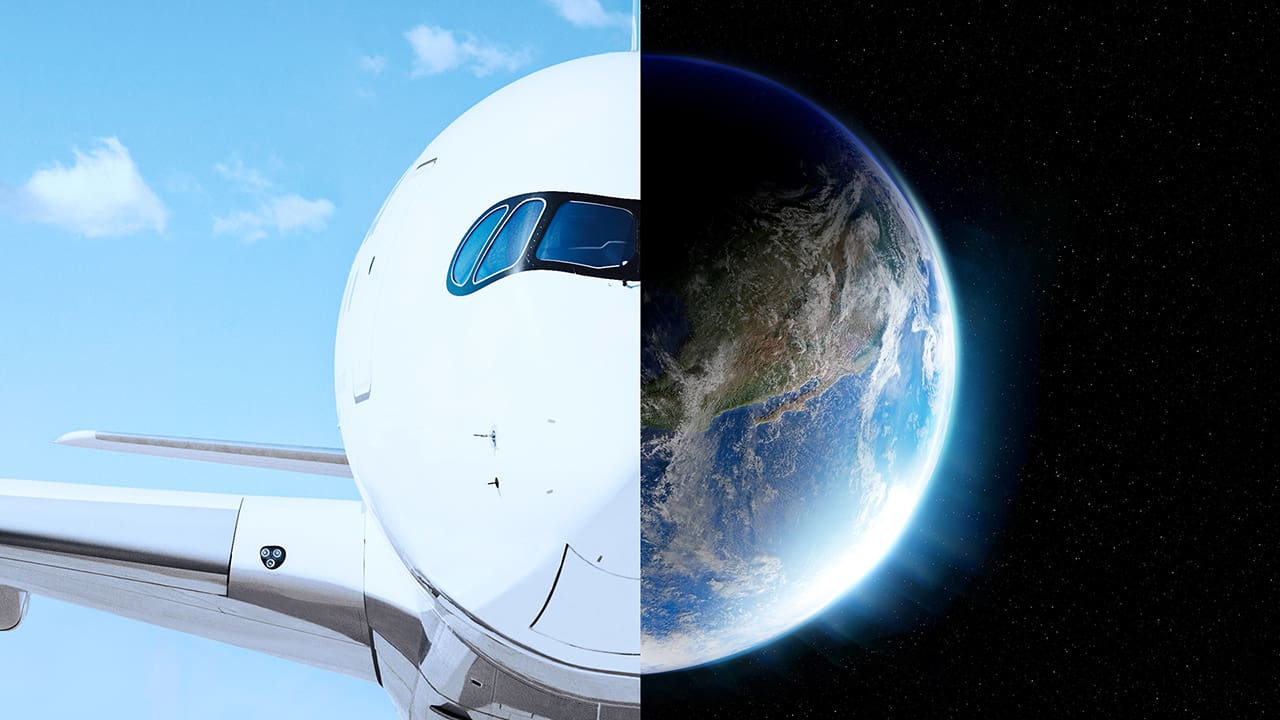 ©LHG
Destination Sustainability
Protecting our future is our joint responsibility. To achieve our ambitious goal of becoming carbon-neutral by 2050 and cutting our net carbon emissions in half by 2030 compared to 2019, the Lufthansa Group is continuously implementing a wide range of innovative measures.
Learn more about #MakeChangeFly: https://bit.ly/3EYUMOU
©GNTB/Jens Wegener
Explore Germany, a captivating travel destination boasting 52 Germany, a land of enchanting landscapes and rich cultural heritage, welcomes you to embark on a journey like no other – a journey that seamlessly combines sustainability, innovation, and authenticity. Dive into a world where responsible tourism thrives, and every experience leaves an indelible mark on your heart. From bustling cities to the serene countryside, Germany offers eco-conscious travellers a wealth of opportunities to explore while minimizing their environmental impact.
Your sustainable journey in Germany begins with your choice of accommodations. The country boasts an impressive array of eco-friendly hotels, hostels, and vacation rentals that have embraced sustainability. Many of these establishments have received certifications, ensuring that they meet strict environmental standards. These lodgings often employ energy-efficient technologies, reduce water consumption, and implement waste-reduction initiatives. Staying in such places not only reduces your carbon footprint but also provides a unique and responsible travel experience.
Germany's well-connected public transportation network makes it easy to explore the country without the need for a car. Trains, trams, and buses are known for their punctuality and energy-efficient designs. The Deutsche Bahn, Germany's national railway company, has made significant strides in reducing its carbon emissions by investing in renewable energy sources and sustainable train technologies. Consider purchasing a Germany Rail Pass to traverse the country with ease, enjoying scenic journeys through picturesque landscapes.
©Marketing&Tourismus Konstanz/Dagmar Schwelle
A wide range of outdoor activities, numerous national parks and nature reserves, such as the Black Forest and the Bavarian Forest are perfect for hiking, cycling, and wildlife watching. Germany's commitment to preserving its natural heritage ensures that these areas remain untouched for generations to come.
And the German cuisine is not only delicious but also increasingly sustainable. Local farmers' markets and organic food stores are abundant, offering a variety of fresh, locally sourced products. Dining in eco-conscious restaurants that prioritize seasonal ingredients and reduce food waste is a great way to support sustainable practices while savouring the flavours of Germany.
By choosing sustainable options, you can explore Germany's treasures while helping to protect its natural and cultural heritage for years to come. So, pack your bags and embark on a green adventure in Germany, where sustainability and exploration go hand in hand.