Marco Frank can truly state that those who enjoy Christmas will be in their element in Flanders in December.
Frank, with Visit Flanders, says that part of Belgium embraces the Christmas season in a major way.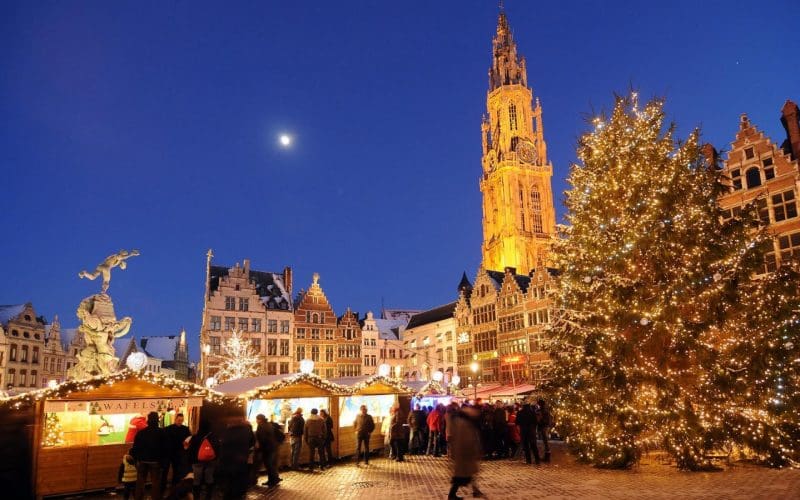 "Christmas still plays an important role," he says. "It is a time to slow down and reflect on a past year. You can see the cities and villages change. Beautiful Christmas decorations are installed to celebrate the season. Of course, as a Christian holiday, it is also important to remember that other believes and religions do exist. Some of them, like the Jewish faith, also celebrate holidays around the same time as Christmas.
"You will see many (Christmas) reminders now that the holiday season is upon us. Streets are nicely decorated with street ornaments and lights. Market squares are filled with Christmas markets and smells of waffles, chocolate and mulled wine. Christmas trees are put up across town and might also hear the occasional carol singing  or choir. Holiday concerts in churches, historic buildings or on a market square are also common.  You might also come across seasonal reminders of the winter season, like an ice skating rink created just for the winter season in the middle of a market square, or some hand carved ice sculptures. Several cities have stunning light installations or light shows, that make this season even more special."
Tourism in Flanders slows down in fall but sees a little uptake before the Christmas holidays, with Christmas markets and festive events popular. Guests can enjoy mulled wine, gingerbread cookies and buy hand crafted ornaments and Christmas decorations.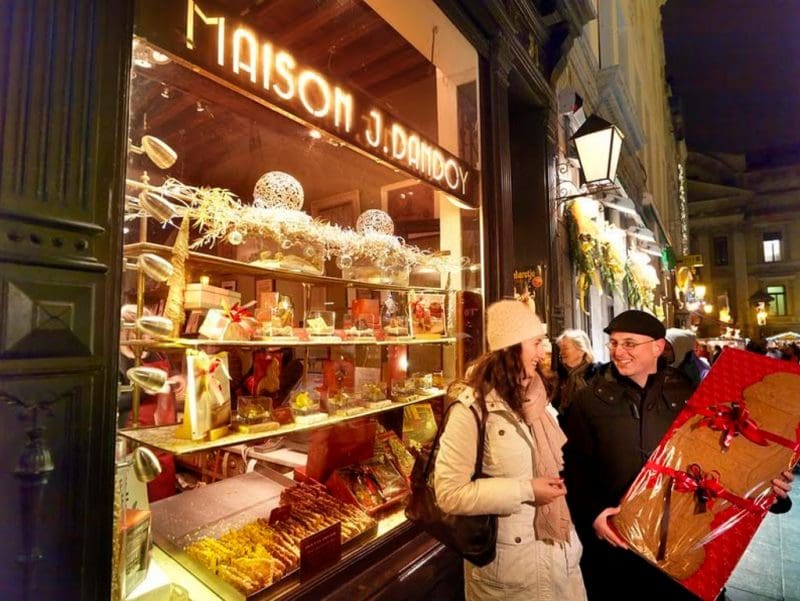 "And since the Belgian beer culture has UNESCO World Heritage (recognition), we also enjoy Christmas beer during the festive season," Frank adds. "Christmas beers… There is even a Christmas beer festival. O.B.E.R. (Objective Beer tasters Essen Region) organizes its Christmas Beer Festival every year. For two days visitors can taste about 170 Belgian Christmas and winter beers in 15 cl tasting glasses. Their beer list is regarded as one of the best in the world, with several scoops and interesting gems combined with world classics. Did you know that Christmas Beer is not the latest marketing gimmick of a brewery, but actually dates back to Viking times?"
Meanwhile, Frank reports that Christmas festivities will closely be followed by others.
"New Year's celebration are similar to those in other parts of the world," he says. "People gather for a final farewell to the old year and to celebrate the beginning of a new year. Streets are full with people eagerly awaiting midnight. In many larger cities, professional fireworks shows are held, attended by tens of thousands of people. Many municipalities also allow private fireworks. A uniquely Belgian tradition is the New Year's letter. Children in Belgium write a New Year's letter. The letters are traditionally written to the godmother/godfather but can include parents and grandparents. Typically, the letters rhyme and tell the recipient how much they are loved and offer best wishes for the upcoming year. On New Year's Day, the children visit their family or friends and read the letter aloud in front of the congregate audience. They are then rewarded with small amounts of money or a small gift (to compensate for the daring adventure of speaking in front of a big audience)."