Trish Sare's travels around the globe have led her to realize this planet is full of dogs that can use a helping hand.
"I have been blessed to spend much of my life traveling the world," says Sare, who runs Vancouver-based BikeHike Adventures. "Two of my passions in life are international travel and animals. Much of my travels tend to be in the developing world, but travel and a love for animals in these kinds of  destinations leads to a lot of heartache as animals are treated horribly in many of these countries.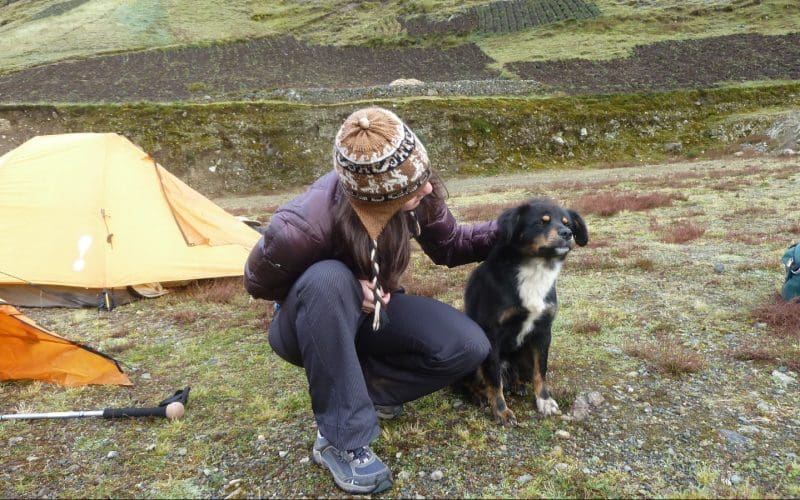 "Here in Canada it brings me so much joy to watch dogs trot down the streets behind their owners, tails wagging, excited to be outside socializing with other dogs and humans that they pass by. Our furry friends here are part of our families. They are loved, pampered, fed high-quality food, dressed in trendy clothing and have great healthcare.
"In developing nations, there is (often) a very different mindset. The local people are struggling to feed and shelter their families and don't have extra resources to care for animals who they consider a nuisance. I've experienced too many tragic moments of poorly treated dogs on my travels. In Romania the locals put hot peppers in their mouths to make them angry so that they'll be vicious guard dogs. In Thailand I've seen mangy street dogs with painful and raw open wounds on their bodies. In Nicaragua the dogs are skin and bones, holding onto life by a thread. In Vietnam, dog is a delicacy and sold in outdoor markets. I find it really hard to frequent those markets and prefer to eat vegetarian while there. In Ecuador I've experienced locals who leave poisonous sausages on the streets for dogs to eat to control the dog population. As an animal lover, all of these stories are heart-wrenching."
Frequently seeing emaciated dogs has led Sare to often feed some of those she comes across.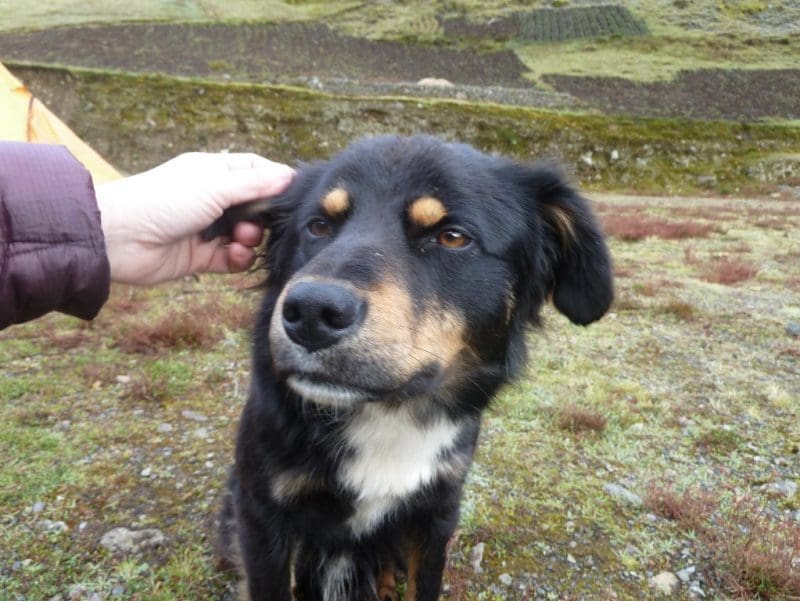 "It's really a struggle for me to see animals being abused, starving and suffering," she reports. "On my travels, it's pretty common for animals to come into the restaurants that we're dining in, sitting below guests tables, begging for scraps.  The restaurant staff are generally quite aggressive with them, shooing and sometimes kicking them. They run away, yelping and scared. It's hard to watch.
"So, I started by collecting any leftover food I had during meals at restaurants and then once my group of BikeHike travellers retired in for the night, I'd head out into the streets looking for dogs and cats to feed. Once my clients realize what I am up to once they go to bed, many of them want to pitch in whatever they left on their plates. We have many dog lovers who travel with us on BikeHike Adventures.
"Now, whenever I'm heading into the developing world, I always bring a bag of dog and cat food with me, knowing that I'll generally encounter an abundance of hungry canines in the streets.
"Right now my short term support is merely making a small dent in the lives of these animals, but my aspiration is to one day form some kind of foundation or animal rescue centre that helps to neuter and spay street dogs combined with an international adoption program that matches many of these animals with loving families here in Canada. It's a pretty large endeavour to take on with a mountain of government regulations to overcome and psychological needs to consider, but it is a dream of mine and it will make a difference in so many lives, both the animals and the people who adopt them."
Sare's compassionate side often brings BikeHike staff and clients into contact with equally kind, caring sorts.
"I don't encourage clients to head out into the streets with me when feeding these animals as some dogs can be aggressive and that can be a recipe for disaster but they often know what I'm up to in the evenings," she reports. "We do include visits to many animal rehabilitation centres around the world on our BikeHike Adventures however as we are always trying to educate and support these places as best as we can."