The pandemic has changed the way many people think about travel. Some are no longer putting off dream trips, others are spending more on getaways and others yet are booking extended adventures to make up for lost time being cooped up at home without being able to explore the world.
Although 2022 didn't start out as planned, Travel Courier caught up with several tour operators and industry personnel to find out where they're going when they have the opportunity and how they're thinking about travel in a different way. Read on for ideas and inspiration about where to go next.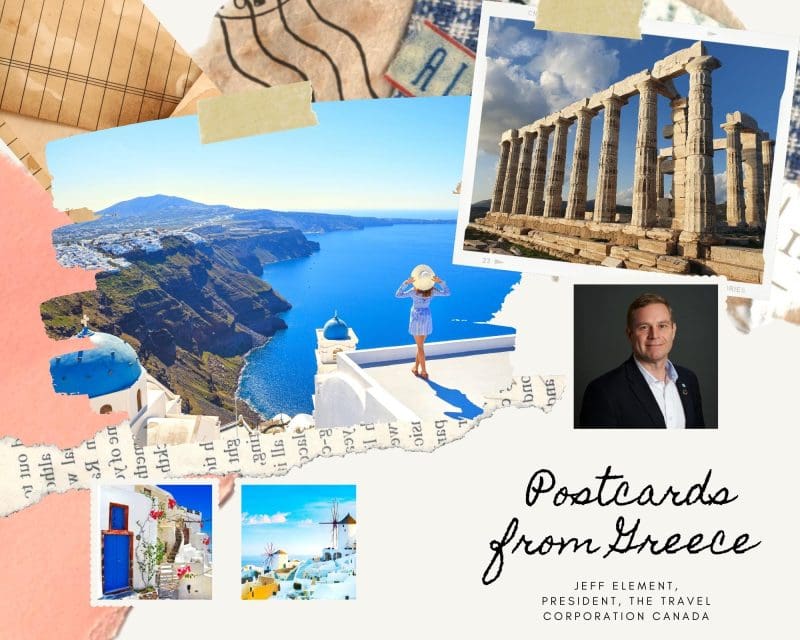 Since Greece has been on his daughters' bucket list for a number of years, Jeff Element, the President of The Travel Corporation Canada, has his sights set on going to Greece this summer.
"[My daughters] are big fans of the 'Mamma Mia!' movies and want to go see the idyllic setting. I want to be a good dad and love exploring the places they want to go with them," he tells Travel Courier.
Element is planning to take a Trafalgar guided tour for 10 to 12 days, likely the Greek Island Hopper, "to get an overall understanding and see all the sights with their fully immersive experiences. We would like to join one of their Optional Experiences in Santorini where we will visit the picturesque village of Oia and enjoy the sunset at a local restaurant."
Following that, the family group wants to extend their experience by staying on one of the Greek Islands — yet to be determined which one — with the assistance of Siva Travel, a sister brand to Trafalgar, which is based in Athens. 
"We plan to go for much longer than we would have ever travelled in the past," he explains. "Our thinking has changed since the start of the pandemic in that we believe now is the time to go, regardless of what is going on. We believe we have waited long enough, and our travel dreams have been on hold for far too long."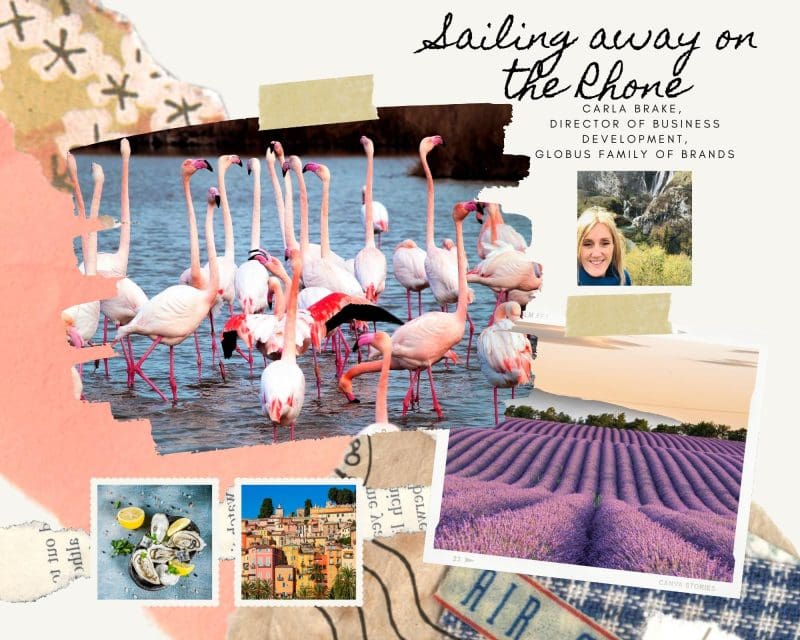 After checking off a big bucket list experience in December — a Christmas Market cruise with Avalon Waterways — Carla Brake is already potting her next river cruise. This time around the director of business development for the Globus family of brands is setting out to try one of the river cruise line's Active & Discovery itineraries on the Rhone River.
"Sailing through Southern France and trying oysters in Camargue National Park, hiking in Arles, testing my painting skills like Van Gogh in Avignon and learning to cook a Lyonnaise dish are experiences on my must-do list for 2022," Brake says.
Beyond Europe, she's also dreaming of a trip to Peru to indulge in the magic of Machu Picchu and eat her way through the Peruvian culinary scene.
"The pandemic has shown us how precious life is and the importance of enjoying every moment and opportunity we're given," she says. "As long as I have my health, I will continue to prioritize travel and exploring our beautiful world. And as I'm making future plans, I will cherish, more than ever, the role travel advisors and reputable travel companies play in my journey. While I spend my vacations exploring and engaging in authentic, cultural experiences across the globe, I will enjoy moments and memories more knowing that I have the support of experts, along the way."
Wherever travel takes her in the future, Brake plans on being more mindful about supporting local people and tourism enterprises.
"I want to make an extra effort to travel responsibly and support local communities," she says. "I have always loved visiting small towns and villages and look forward to helping to bolster these special, cultural gems."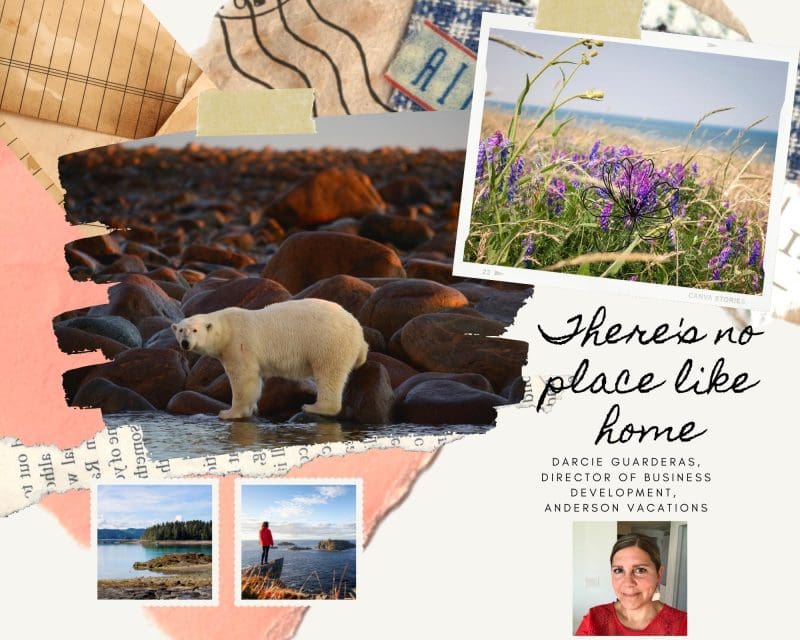 For Darcie Guarderas, there's no place like home. After recently visiting New Brunswick and Prince Edward Island, she's now set foot on every province and territory in Canada — and the plan is now to dig deeper.
"My goal for 2022 is to find the hidden gems in our own backyard," says Guarderas, Director of Business Development at Anderson Vacations. "My mantra has always been to support local and the smaller communities need it now, more than ever before. My goal is to seek out those sweet spots and explore."
Going forward, Guarderas says she'll never take travel for granted again.
"I used to get tired of airports but now I'm giddy when I step inside one," she says. "I miss people, and for me, travel is about connecting with others. My hope is that travel will continue to be more thoughtful for people and the world will benefit from this."
Although it's been a challenging two years, she believes travel agents will soon see the pay off when it comes to bookings.
"Canadians have money in their pockets, and are just waiting to get out there," she says. "Travel consultants have never been as important as they are right now. Bring on 2022, and let's get this party started."
Japan has long been on Ron Lonsdale's travel list — and 2022 is the year to make it happen.
"Collette's Culture of Japan tour is a great combination of fascinating culture and food," he says. "If you're looking for a modern destination, you may also want to add this to your list."
The Vice President of Canada for Collette says he's become more appreciative of the moments in travel and the connections that he experiences with others in the industry throughout the pandemic.
"Travel is one of life's greatest pastimes, and being able to create these memories for others has never been more rewarding," he says. "We're really looking forward to getting Canadians back to doing what they love, being immersed in travel."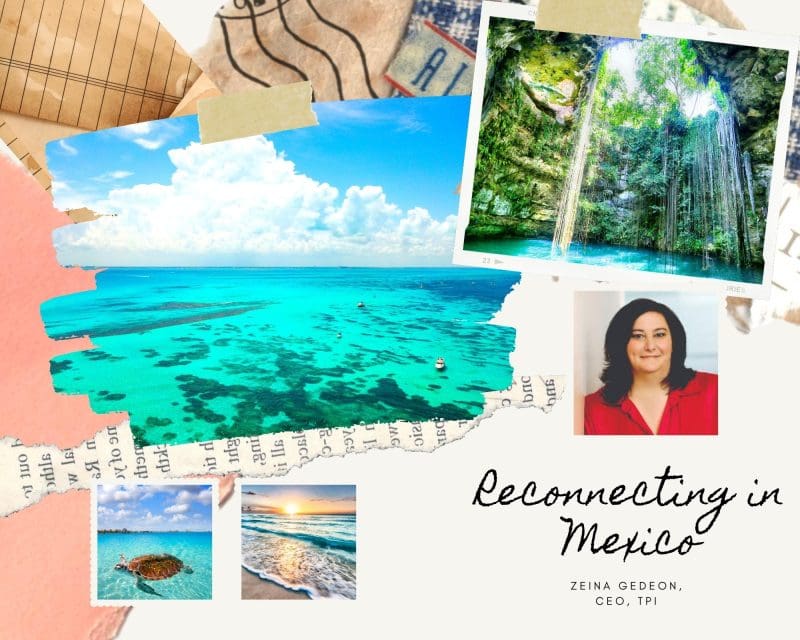 After going virtual in 2021, Zeina Gedeon, CEO of Travel Professionals International, is most looking forward to the 2022 TPI conference at the Majestic Elegance Costa Mujeres.
"I am happy to say that I travelled in 2021 several times and I am so looking forward to travelling in 2022," she says.
While there are added protocols and rules and regulations to travel today, Gedeon feels it has also enhanced the importance of booking with a travel advisor and the importance of travel insurance while travelling.
"I am determined to make sure our industry survives this pandemic, we are diligently working with ACTA to make sure our advisors survive this and thrive moving forward," she says. "The most important is for our advisors and customers to be diligent about all the changes, that are changing instantly sometimes, and to make sure the customer is aware of all the different protocols, requirements for each country. I also think we have even more love and respect for the world of travel as we have all been mostly cooped up at home for the past 20 months since the onset of pandemic."