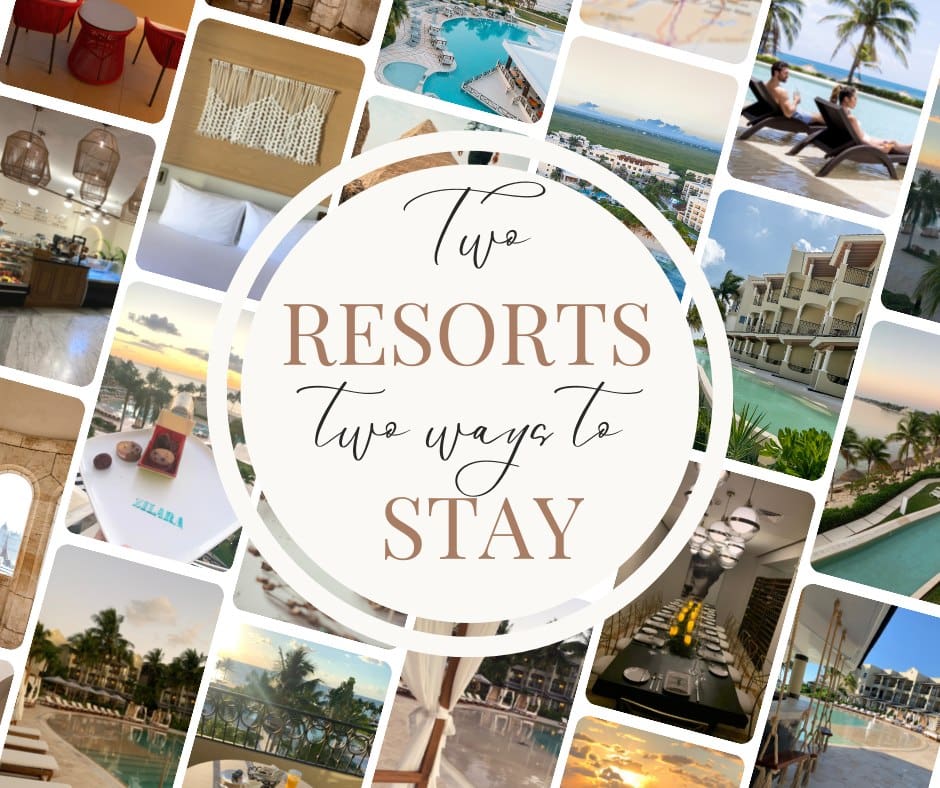 Travel Courier experienced the adults-only Hyatt Zilara Riviera Maya and the family-friendly Hyatt Ziva Riviera Cancun to showcase what sets them apart and what your clients can expect.
If head mixologist Misael Ruiz can use only one word to describe the concept behind the Social Bar in the main lobby of Hyatt Zilara Riviera Maya, it's the word "local."
"We try to push Mexican local products," he says in front of a table with multiple bottles of alcohol on display. "One of the secret ingredients we have here is that we make our own blends of salt and sugar. For example, the margarita is going to be a totally different margarita from the rest of the bars because we make our own salt here using pink pepper, black pepper and himalaya salt. We're always trying to surprise you."
Here, guests can not only taste these cocktails with a twist made from local ingredients but also try their hand at mixing up the drink specialties during twice-weekly mixology classes.
Using Ancho Reyes Chile, a Mexican herbal liqueur made from a dried form of ripe poblano peppers from a recipe that dates back to 1927, he leads our class through a demonstration on creating a fresh take on a Negroni. (In case you were wondering, it was delicious!) 
For a lobby bar, the space has an intimate feel to it, but it's fitting since the resort itself feels more like a boutique property with a total of 291 rooms.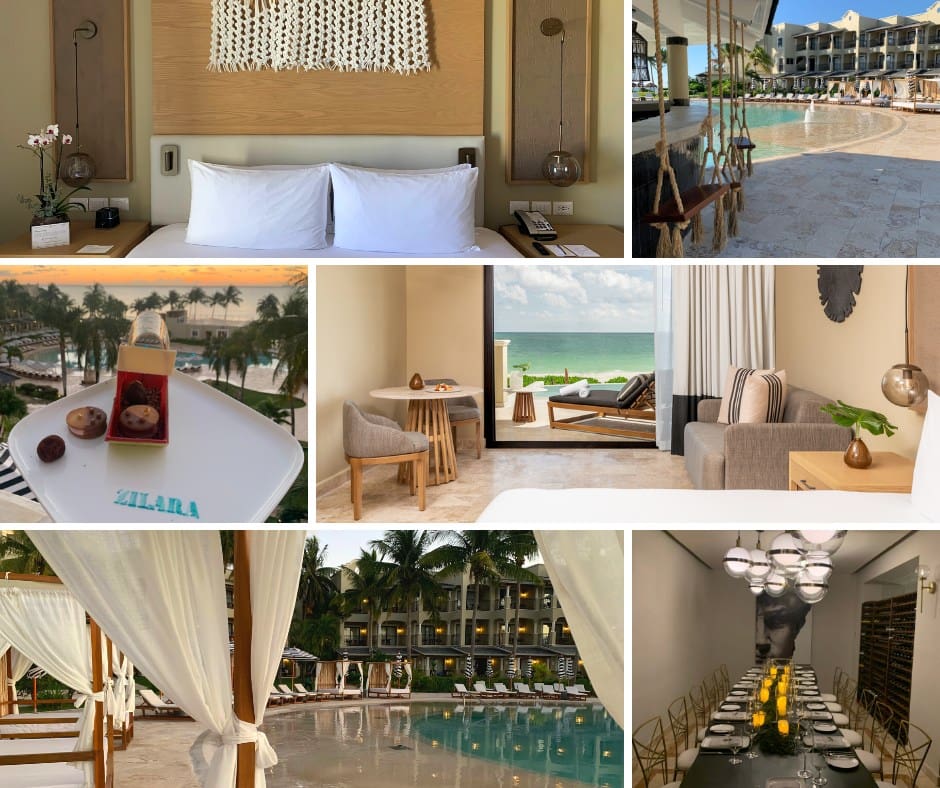 "I always like to share that each hotel or resort has its own personality. This hotel is very unique," says Anat Rosengaus, associate director of sales at Hyatt Zilara Riviera Maya. "We are surrounded by amazing nature so we always reflect that in the property."
The majority of the accommodations are oceanview king suites, but there are also some tropical view suites and higher categories like six oceanfront junior suite plunge pool king rooms and a presidential suite spanning over 1,500 square feet.
Formerly Secrets Capri Riviera Cancun, the adults only Hyatt Zilara Riviera Maya resort underwent a major transformation before reopening on Dec. 1, 2022. The most apparent change from the renovation is the addition of 46 swim-out suites, which line the sides of the horseshoe-shaped resort. 
"Everything is remodelled — inside the rooms, all the restaurants, even the pool deck was changed," she says. "For Playa Resorts, whenever somebody enters a property, it's very important to have the ocean as the first thing that they see."
In total there are nine restaurants, bars and lounges to choose from, including an oceanfront restaurant serving up delicious dishes like chorizo queso, fresh guacamole and fish tacos, and a coffeeshop serving up baked goods and possibly the best gelato outside of Italy (the Ferrero Rocher flavour is a must try).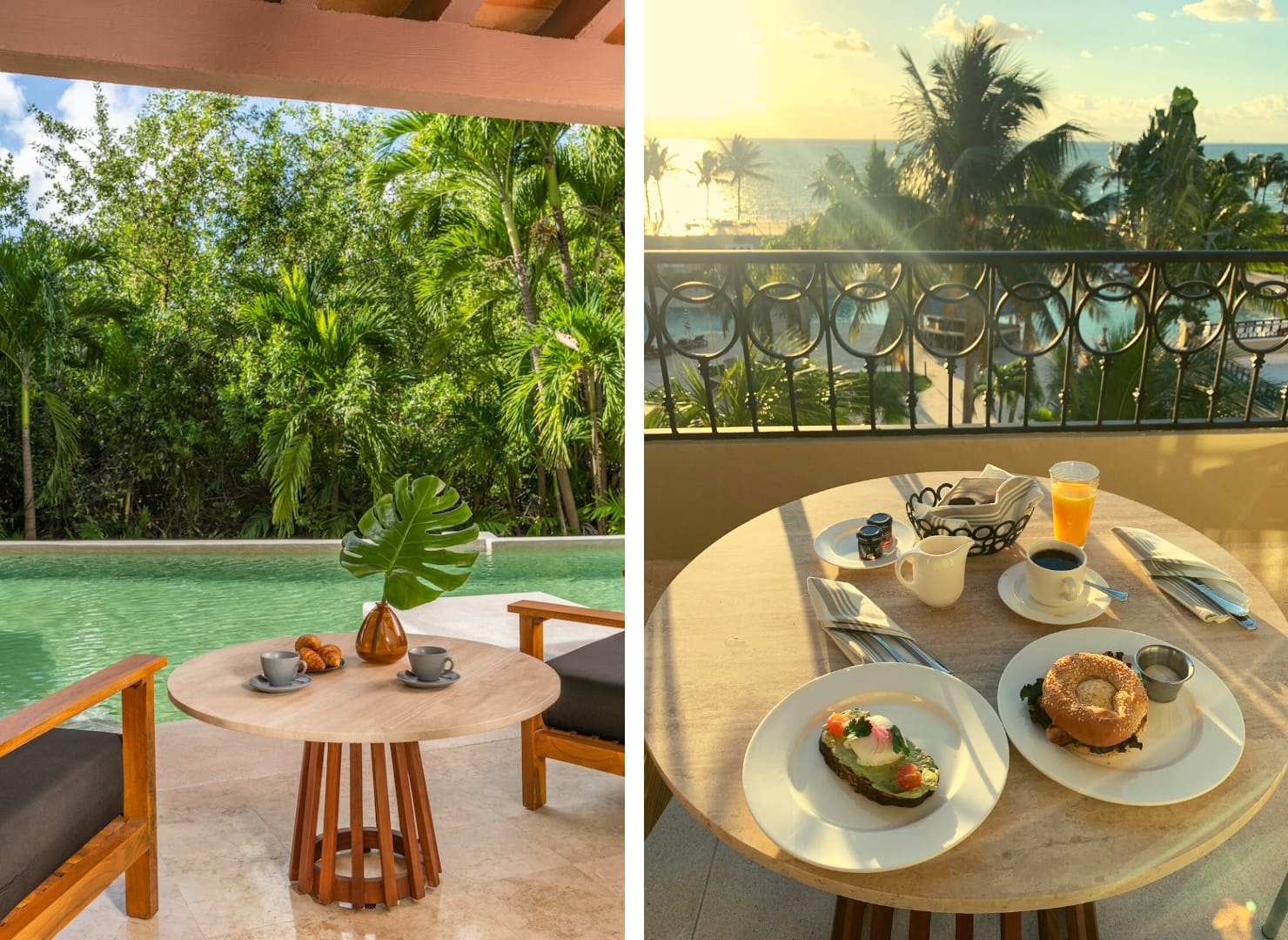 "We have a bar in the middle called Olas bar, on one side we have these fun swings and on the other it's a swim-up bar," she says. "For anyone who wants to enjoy drinks by the pool, this is the bar."
Private dining experiences at Capri Grille, which specializes in Italian cuisine with a mix of grille, can also be booked for clients. The buffet restaurant features a wall of dividers made from old doors from the Secrets Capri property. In the morning, the lobby bar is transformed into a smoothie bar. 
For those who want to head out off property, Hyatt Zilara Riviera Maya is only 10 km from the lively Playa del Carmen, known for its famous 5th Avenue lined with bars, restaurants and shops. Meanwhile, those who want to stay active can hit the gym or take part in activities like a bike tour around the property or an aqua spinning class. 
The hacienda style resort is set on 1.5 acres of white sand beach roughly 45 minutes from Cancun International Airport. For clients looking for a photo opportunity, the striped umbrellas around the main pool are highly Instagrammable. 
"Even though we started only in Dec., today we are at 65% occupancy, which is healthy," she says. "We are seeing that this property is literally flying."
Hyatt Zilara Riviera Maya also offers destination weddings for adults-only groups of up to 150 guests, and has the expertise to handle Christian, Jewish, Hindu, Islamic, Asian, non-denominational and LGBT ceremonies.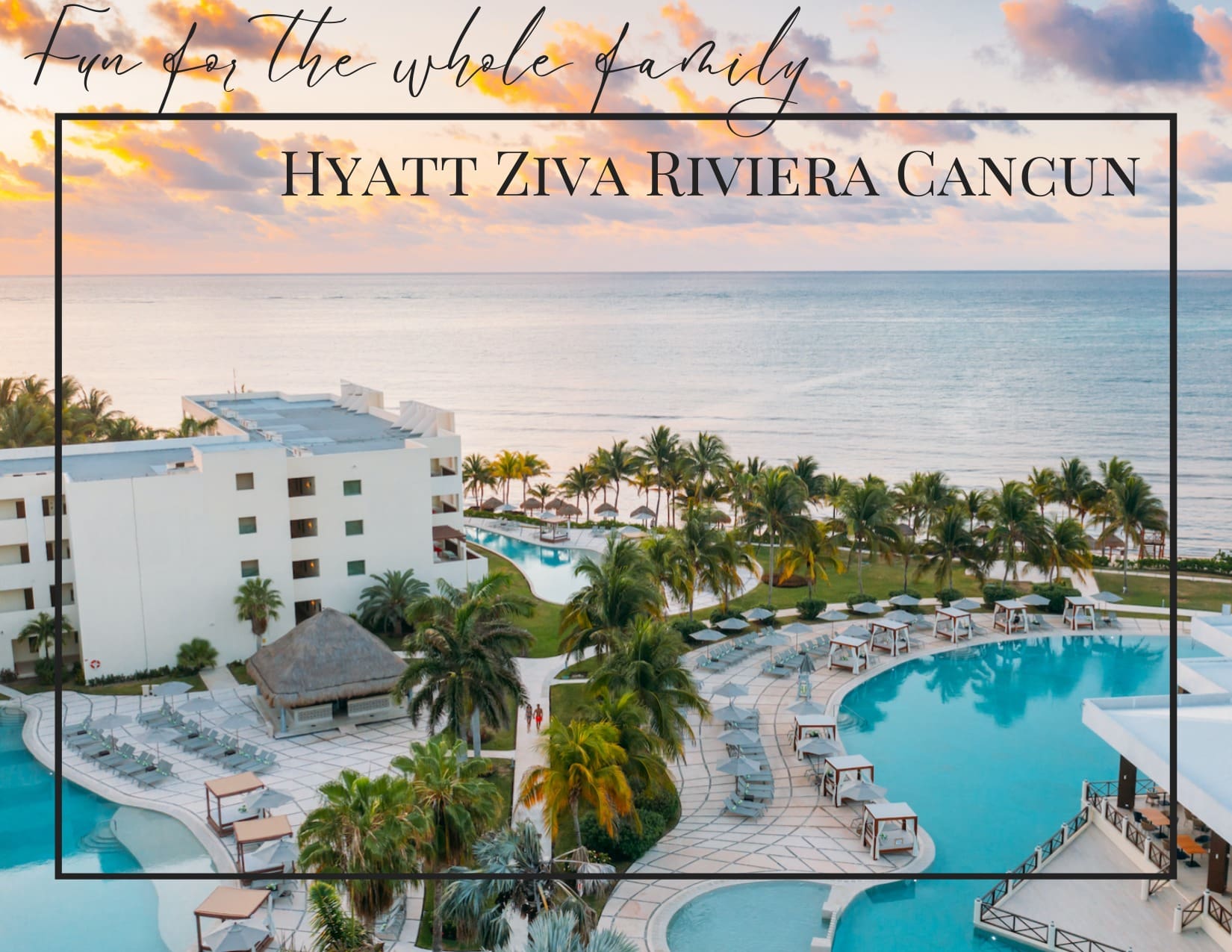 Formerly Secrets Silversands, Hyatt Ziva Riviera Cancun opened in Oct. 2021 and is a much larger property with 438 suites. Notably, the resort has an oceanfront water park with tall slides and a splash zone for kids that makes it a great option for the entire family. With nine pools to choose from, clients will have no shortage of options when it comes to swimming. 
Designed for families in mind, the size of the suites are another unique attribute. There's ample space to spread out and hang out with all suites coming in at 668 sq. ft. or larger. Every suite has rainfall showers and spa tubs. 
Rose Cosentino, vice president, Sales — Canada & EurAsia for Playa Hotels & Resorts, told Travel Courier that the property is "doing exceptionally well with the Canadian market."
The hotel is located 20 minutes from Cancun International Airport and makes for easy excursions to Tulum and nearby cenotes. 
There are 10 dining options like Habaneros, offering fresh tacos and margaritas right with views of the ocean.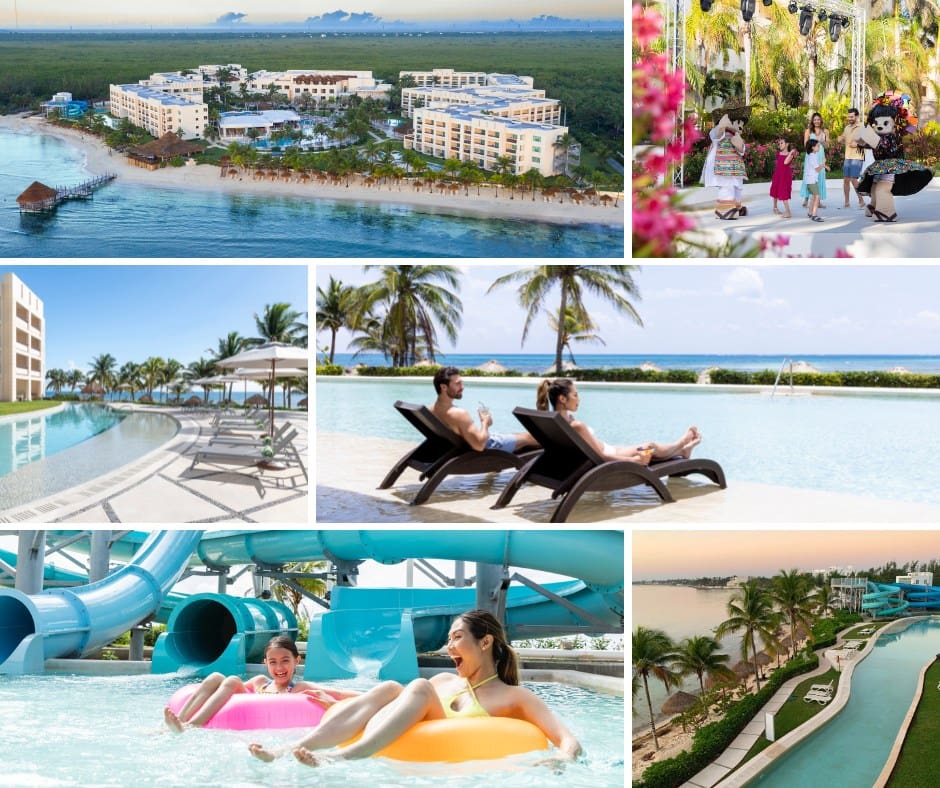 "We like the à la carte menus — like you're expecting a cheque at the end [of the meal] but you actually don't get one," says Martin Morcillo, area director of sales and marketing for Hyatt Ziva Riviera Cancun and Hyatt Zilara Riviera Maya. 
What stood out about the minibar is that in addition to the more common wine and beer, hard seltzers made in Mexico were also included.
Adults craving some downtime can head to the two-story Zen Spa inspired by pre-Hispanic Mayan culture for a relaxing massage. There is also a dedicated adults-only pool near the spa, and another pool by buildings 10 and 11 that kids rarely use. 
Although the kid's club is for those aged 4-12, professional babysitting services are offered so parents can dine out alone for a romantic meal. It's recommended to book these services at least 24 hours in advance.