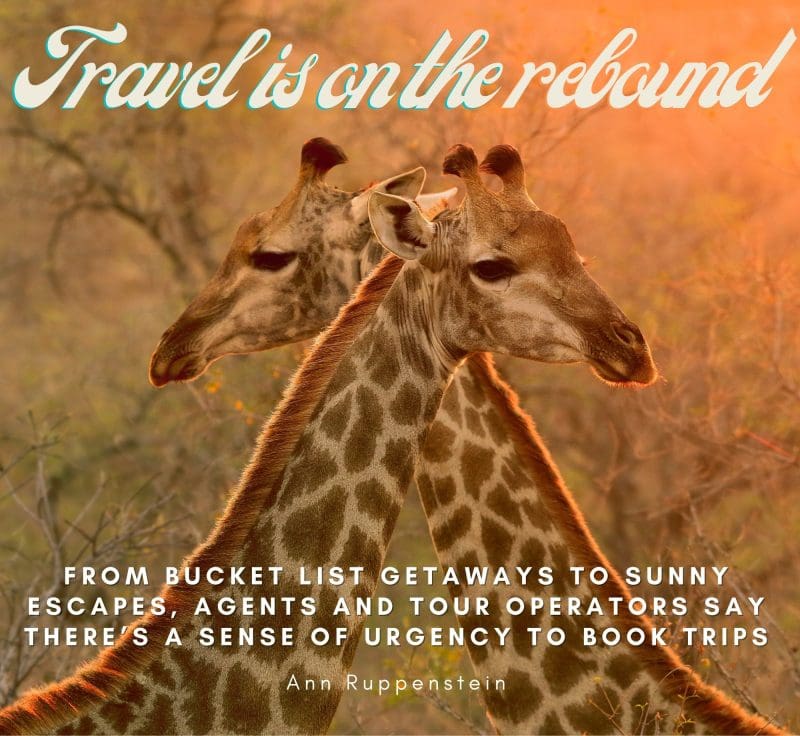 Now that travel requirements for Canadian travellers have eased, the flood gates have started to open.
"There is now a sense of urgency to bookings," Jamie Milton of Uniglobe Carefree Travel tells Travel Courier. "As space is filling up for winter vacations and prices are rising, there is a lot of demand for last minute travel and clients are willing to commit right away and pay more for that experience."
After two years of being forced to stay close to home — for the most part — Milton says the agency has also seen a lot of interest in bucket list type vacations.
"Whether it's an around the world cruise, a trip to Africa, an extended European vacation or a trip to Churchill to see polar bears, it seems like clients have spent the past two years dreaming and are now ready to make those dreams a reality," she explains.
A third key trend that's driving bookings lately is a significant amount of group trips for late 2022 and into 2023.
"There is a lot of demand for wedding groups, family groups and corporate incentive group travel as people are eager to reunite and spend time with family, friends and colleagues," she adds.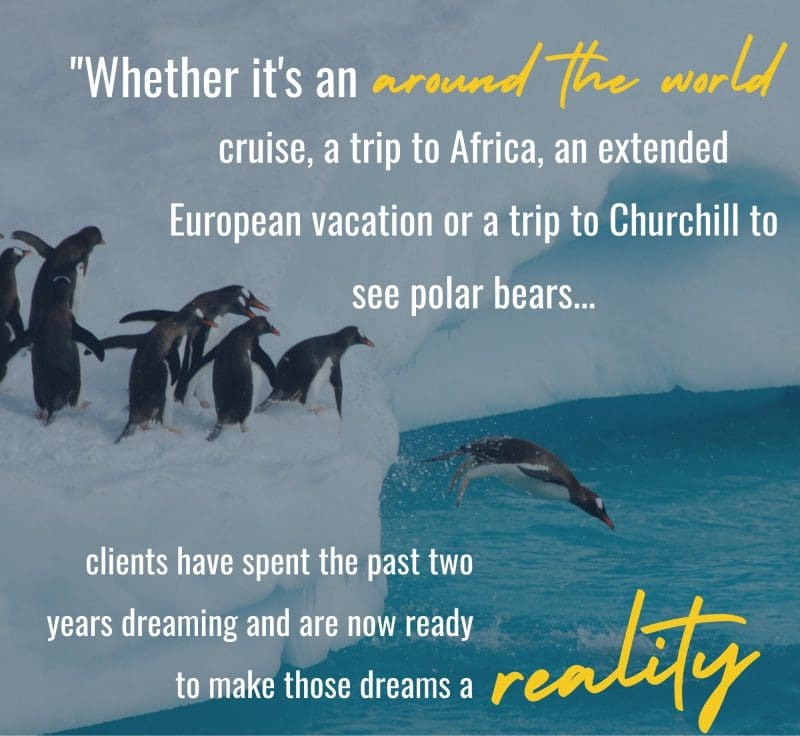 Travel advisor Clementina Iannuzzi, the owner of Dream Adventures, notes that she's also been extremely busy. Although she already fielded a lot of bookings prior to the shift to allow antigen tests for re-entry, she says family requests in particular have spiked since the announcement was made.
"People have been tired of not being able to travel and are booking whatever they want to do — from Europe to all-inclusive getaways," she says. "I specialize in luxury and solo travel. I offer a lot of solo groups (customized itineraries) and river cruises, Europe and luxury all-Inclusive resorts."
Iannuzzi says COVID-19 insurance has really helped to relieve some concerns clients had about testing positive while in the destination.
As someone who has travelled a lot during the pandemic — including right now, traversing Ireland with Royal Irish Tours — Iannuzzi says getting firsthand travel experience has also had a positive impact on bookings.
"They all asked me for my opinion and since I have been doing a lot of travelling during the pandemic, and I was able to provide them with firsthand information, they trusted my feedback," she says. "My clients who were booked for early 2022 had their vacation packages cancelled by the tour companies, decided to book other options for the same time period and continued on with their travel plans. They all travelled and returned very happy and everyone said they were so glad they went and felt safe."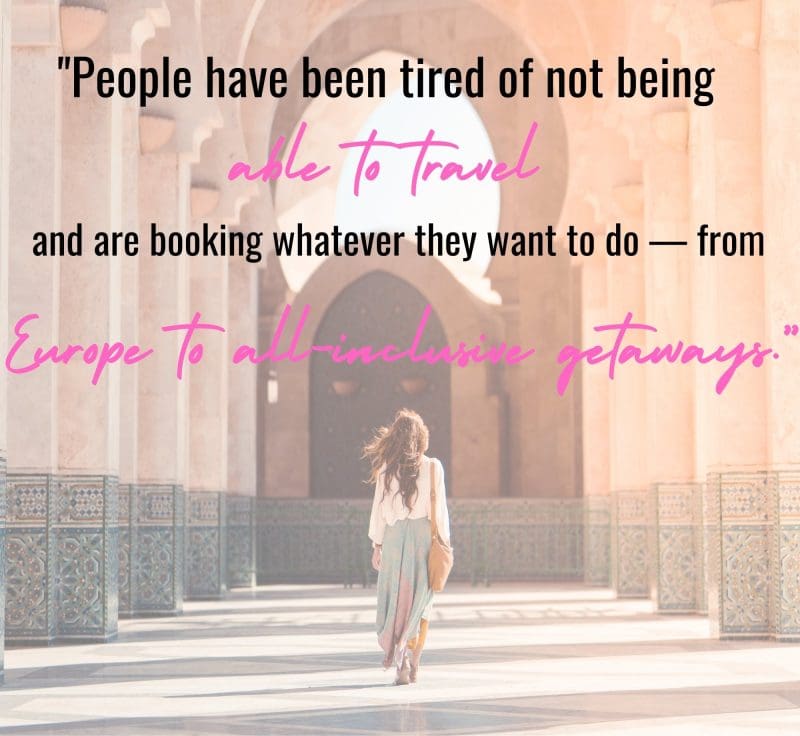 Along with pent up demand, Stephanie Bishop, managing director of the Globus family of brands, says travel advisors can also take advantage of increasing bookings for timely events that only take place once a year — or once a decade.
"Special event trips are not evergreen. They are timely. They are popular and they will sell out," she says. "This year, for six months, the Netherlands will bloom brighter and a Bavarian village's faith will be restored thanks to once-in-a-decade experiences: The Floriade and Oberammergau's Passion Play. And, while these special events only happen every 10 years, for the first time, 2022 will see both play out across Europe, providing the perfect excuse to just say yes to international travel this year: A landmark year."
Overall, she thinks the longing to rediscover the world again will also result in strong bookings this year.
"Both Oberammergau and the Floriade provide want-to-be-travellers a very tangible reason to move dreams into plans," she adds. "And they offer travel advisors the perfect opportunity to reach out to clients and offer them once-in-a-lifetime plans. They can finally add awesome to their calendars again."