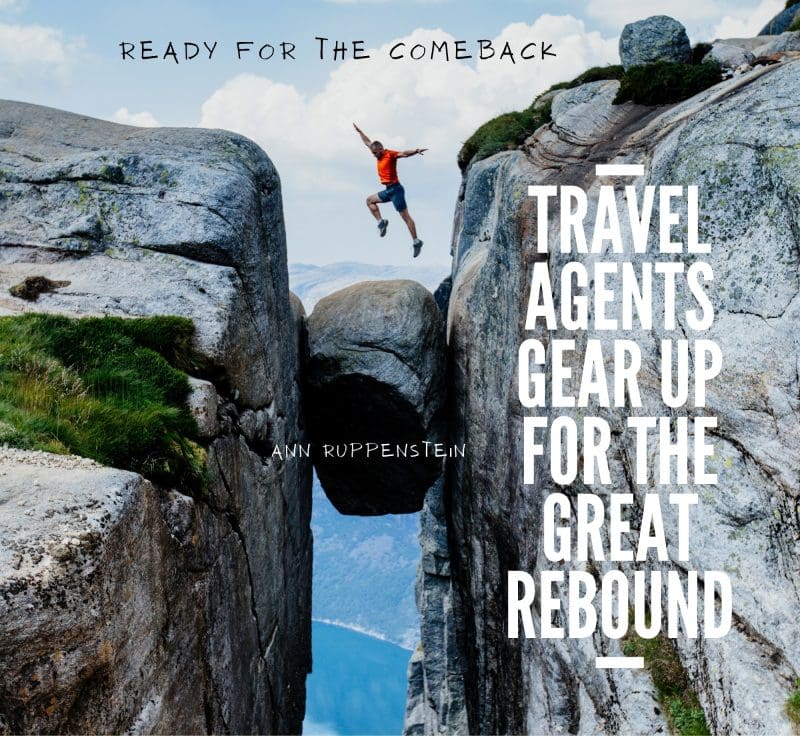 Although the past two years have been pretty detrimental for the travel industry, Transat Travel's Barry Davis believes there are also some silver linings that came from the pandemic.
"I have gained many loyal and lifelong clients as a result of being there for them whenever they needed me — and they do not forget that," Davis says. "In my opinion, you never realize the true value of a travel advisor until something goes wrong. It is in times of crisis, whether it be something as small as your hotel room not being what you expected, or as big as being stuck somewhere during a pandemic, when people really realize how valuable we are and once they do that, they'll be your client for life."
Coming out of the pandemic, Jamie Milton of Uniglobe Carefree Travel also feels that travel advisors will be in more demand than ever before. 
"The world has changed and travel is no longer easy. Restrictions change on a regular basis and vary by country, as well as by region. There are a lot of moving parts and a lot of factors to consider," Milton notes. "Flights are changed and cancelled with more regularity and wait times to reach a supplier are now several hours, if not days. This is all very overwhelming for the individual traveller and that is why they are reaching out to travel professionals in record numbers. We have new clients coming through our doors daily, who have never booked with an advisor in the past, but are no longer comfortable navigating the ins and outs of travel on their own."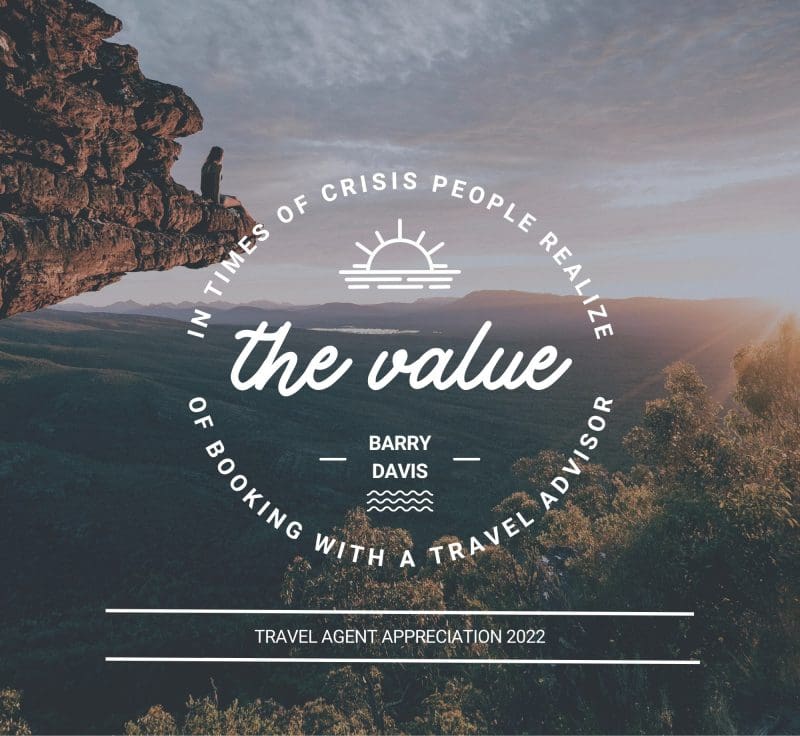 Notably, at Marlin Travel/Travel n Style Boutique, owner Mary LaRocque says the agency has seen a real increase in customers who previously booked online prior to COVID-19, returning to book with advisors for future trips.
"Navigating this new travel landscape is certainly a challenge for the most experienced," she says. "New customers have been coming in and telling us many stories of their trials and tribulations with booking online. They really appreciate our knowledge and don't hesitate to pay our professional fees as they know the value of a travel professional now."
The same goes for Mike Sanderson of Up Up And Away Travel with Independent by Flight Centre, who also has many clients who used to book directly.
"There is no doubt in my mind that more people will start booking their travel with an experienced travel advisor moving forward," he says. "I believe this simply with the dozens and dozens of people who have booked with me in the last 12 months that have said: 'I usually book online myself but moving forward I feel it is safer and wiser for me to book with you.'"
Similarly, Shannon Graves of Charrisma Travel believes many travellers discovered that when they book on their own, they are left on their own. 
"When the pandemic first happened, people were stranded worldwide with borders closing down, flight and trip cancellations," she recalls. "People couldn't get through to suppliers due to hours of wait times on hold. We were the valuable middleman."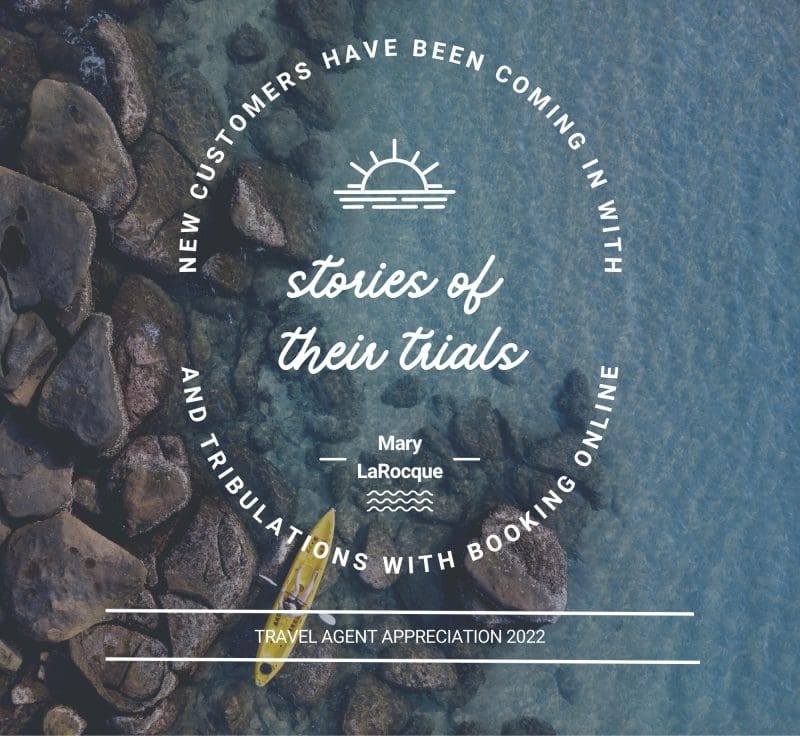 Even now, over two years later, Graves says travel advisors are frequently dealing with constant changes to departure and entry requirements and testing mandates. 
"Tour operators and airlines have adapted and now offer a variety of optional insurance and flexible waivers to add on. The average consumer is completely overwhelmed with what was once considered a simple booking process to them," she says. "Our role is more important than ever as we have to look closely at every destination and all that is required to travel there. We are constantly researching, learning, and relearning daily."
Based on the amount of new clients coming in, Neelam Dwivedi of Maritime Travel says this is already translating into bookings with 95% of trips coming in from new customers. 
"Due to the fluidity of the current travel environment where some countries may have quarantines, testing or vaccination requirements for entry, ever changing terms and conditions and health and safety protocols of the travel providers, and with flights subject to change or cancellation, customers now want to book their travel stress and worry-free by seeking the help and advice from a travel professional," she says. "We can not only take care of their needs prior to departure but also ensure peace of mind in the event something unforeseen happens after departure. They know they will have someone they can trust and rely on and that everything will be taken care of."