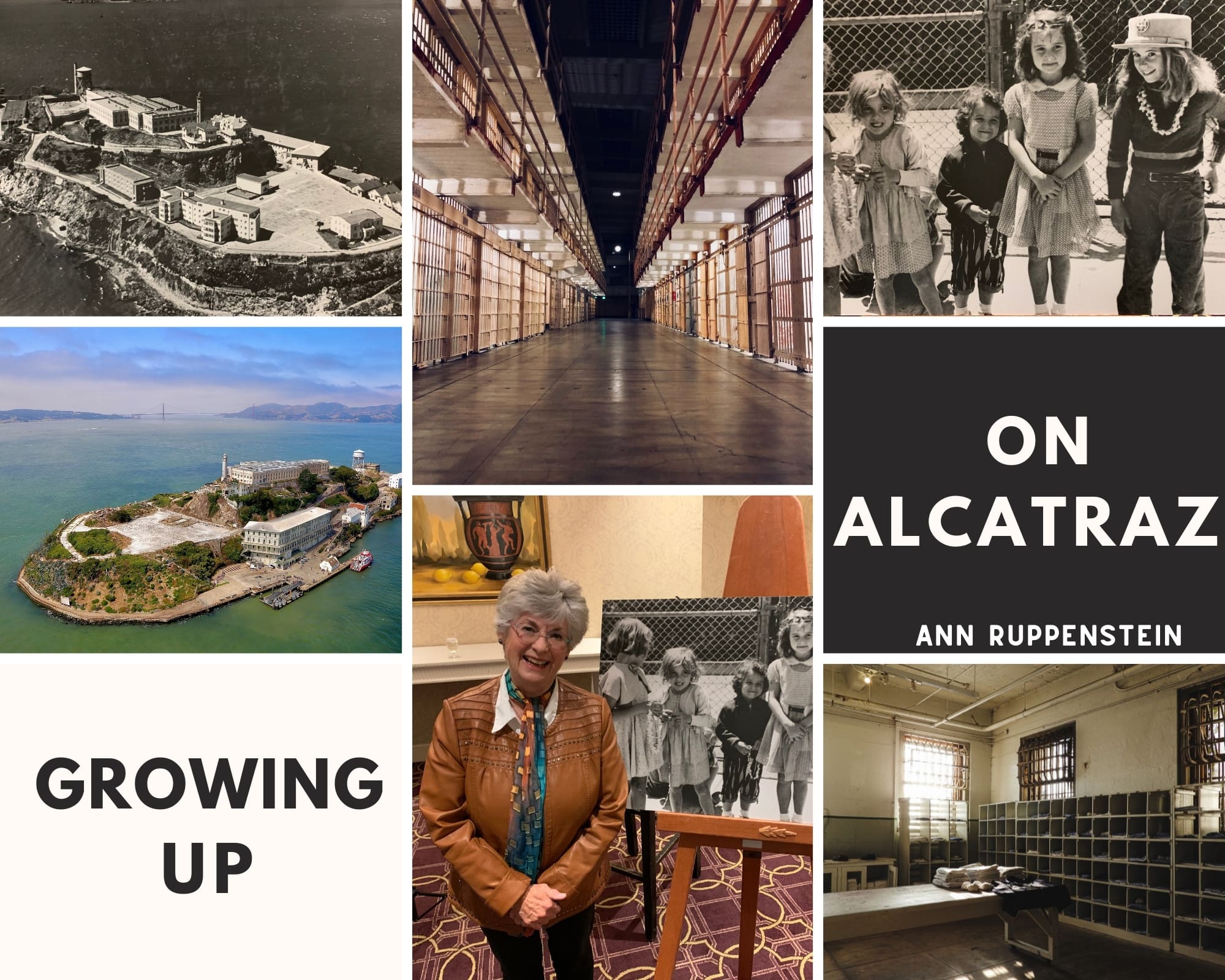 Alcatraz is one of San Francisco's most iconic landmarks — steeped in stories of famed inmates like Al "Scarface" Capone and George "Machine Gun" Kelly. Legends of "The Rock" and its rumoured successful jailbreaks have inspired novels and star-studded movies. Today, the National Park attracts more than one million visitors from around the world per year. But what's it like growing up on Alcatraz Island? That's a story very few can tell…
"I had my first kiss on Alcatraz," Jolene Babyak states ambiguously without further explanation, leaving one wonder if the encounter was with an inmate in the legendary prison known for housing notable Prohibition-era gangsters.
As a former warden's daughter, Babyak spent parts of her childhood living on Alcatraz Island, which was in its heyday the prison of choice for serious offenders as it was thought to be inescapable.
"We moved to Alcatraz in 1954 when I was seven," Babyak says from a meeting space at the Fairmont San Francisco. "It wasn't scary. Sixty families lived on Alcatraz and there were about 75 kids of all ages. We all went to school in the city. I lived there twice, a couple of years when I was seven to nine and then we moved to the city and my dad commuted and then we came back when I was 14 and a half… We could bring our friends over to Alcatraz so it was really quite cool. It was much more exciting to live there then because there were about 20 teenagers in that era. On Saturdays or Sundays we'd have teen dances on the island. We'd have potlucks and Halloween parties."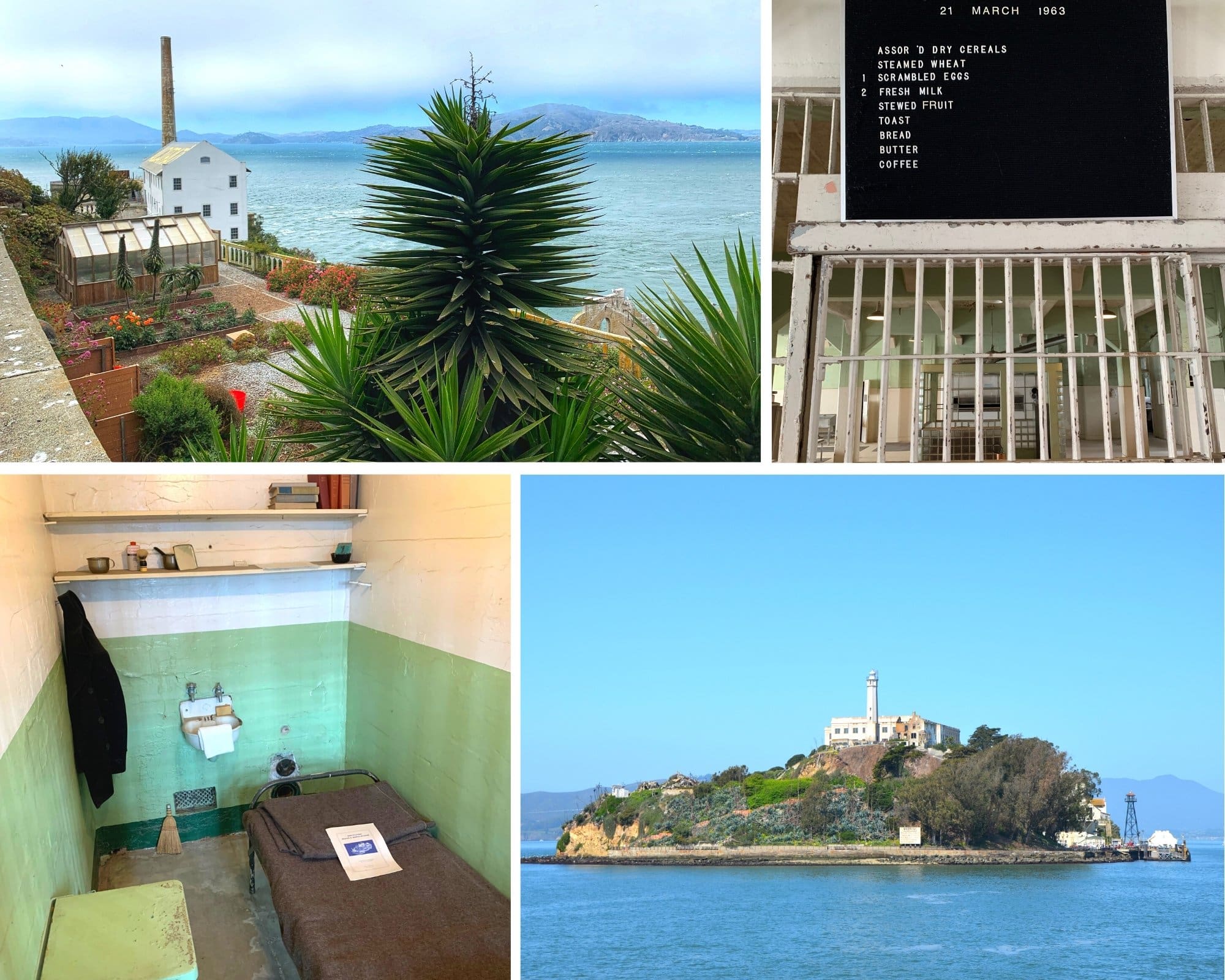 Despite being in close proximity to the prison, which is today a National Park and the residential quarter no longer exists, Babyak says she rarely saw prisoners aside from those who were being driven down to the docks to work during her tenure.
"We'd wave at them and we'd see them when they drove past but there was always a fence between us," she recalls.
However, one of her most prominent childhood memories on the island involves getting rather close to an inmate to retrieve a sought after possession.
"There were a couple of prisoners in the garden, back behind the fence cleaning up the shrubbery. I think the prisoners got wind of the fact that the kids liked their handballs so when this guy showed me his handball, I wanted that. You know, that was a cool thing," says Babyak, an author who is also known for being one of the island's most prominent historians. "My eyes lit up and there was a guard standing there and I looked at him and he nodded and I walked over to the fence to this prisoner, who was probably about 30, who has probably been in prison almost every day since he was 15 or 16. He knelt down and pushed that ball through the fence to me, thereby making me the coolest kid on the island for that one day… And that was my only contact I ever had with a prisoner."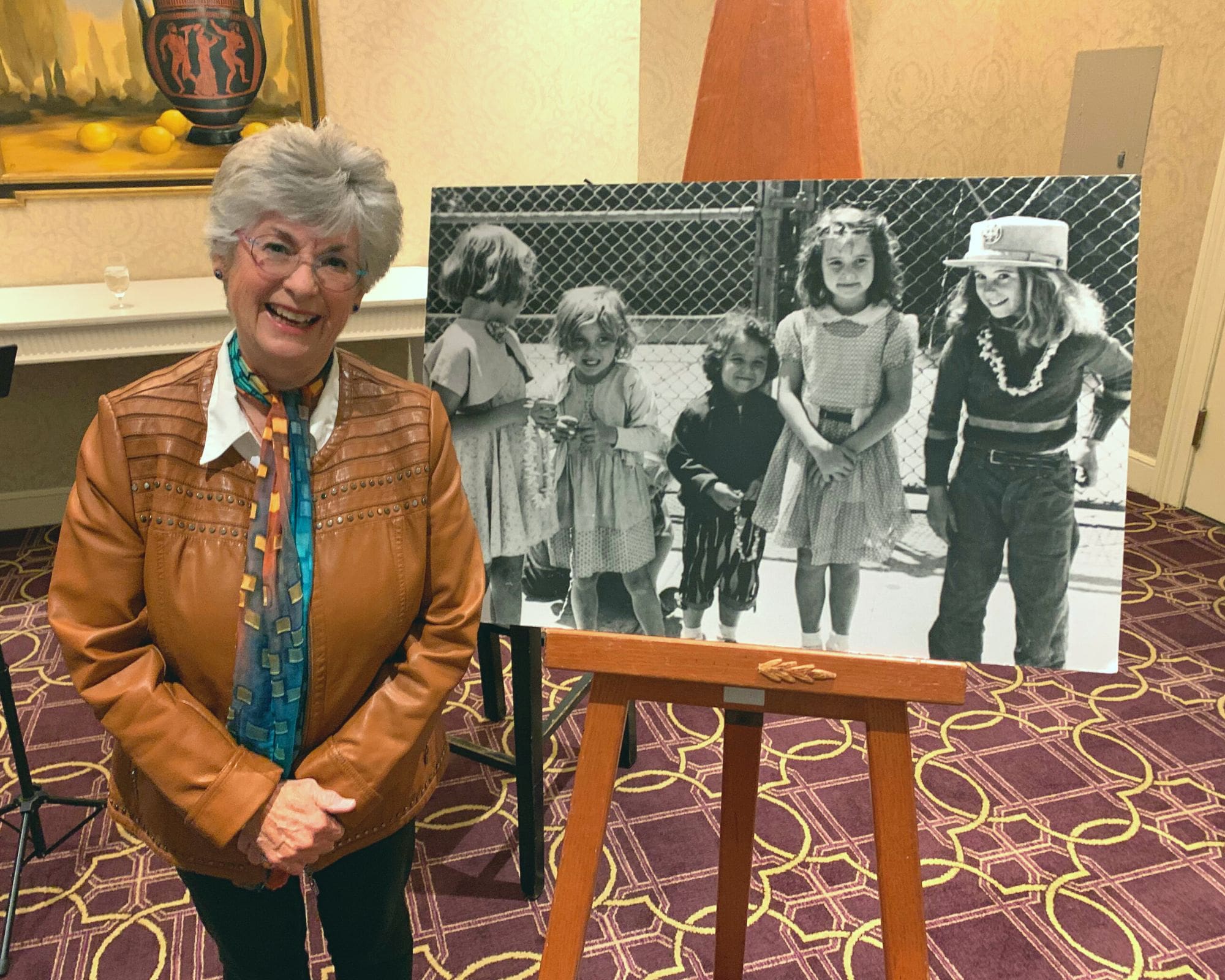 Reflecting back on her unique upbringing, she says the most famous inmates during her time were Alvin Francis Karpis, a Depression-era gangster who garnered the nickname "Creepy" for his sinister smile and American gangster Mickey Cohen.
"Mickey was a really nervous little guy who's very neurotic. As long as he was in control he was very cool. But once he got out of control, he became increasingly more neurotic and whiny and unhappy…" she shares. "He came out to Alcatraz on income tax evasion. And he literally was there for 81 days and then he got released based on an appeal. He left that tiny little cell, got on the boat and came to the Fairmont hotel. That's got to be the most spectacular transfer in the history of Alcatraz. He booked a room up here and in those days there was a barber shop and he went down there, he had a shave and a haircut, and of course he invited all the newspapers and he said 'boys, I'm getting out and I'm never come back' and he lost the appeal and he came back [to Alcatraz]."
Meanwhile, "Creepy," spent 26 years living on Alcatraz — the longest prisoner there — known for being a leader of the Barker–Karpis gang in the 1930s. Karpis, was actually a Canadian, and the group robbed banks and trains and engineered two major kidnappings. Notably, his Barker gang mates met untimely deaths — including a failed prison break in 1939 where Doc Barker was killed.
"Doc was caught trying to escape in 1939 — he was shot in the head on January 13," she says.  "The last brother to die was Lloyd Barker — this is my favourite story — he survived years of maximum security prison. He got out and was killed by his wife!"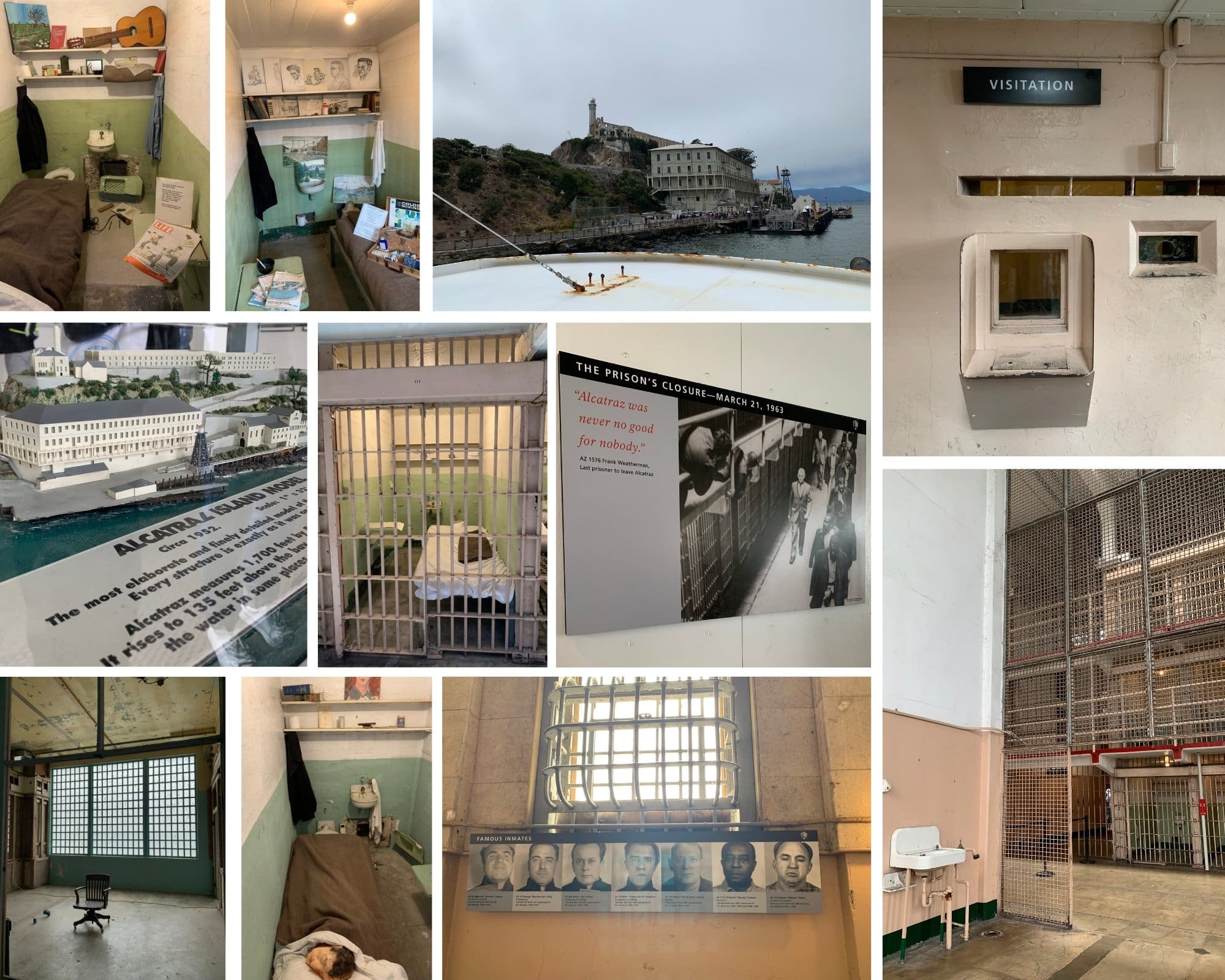 After the prison's closure in March 1963, it remained shrouded in mystery until it eventually opened to the public in the fall of 1973. The designated National Historic Landmark is a great addition to a San Francisco itinerary.  Agents can book clients on award-winning audio tours of Alcatraz, complete with sound effects, chilling accounts of harrowing escape attempts and descriptions of the brutality of life on the island. In addition to serving as a federal prison, Alcatraz was also a Civil War fortress, a military prison, the birthplace of the American Indian Red Power movement and remains a bird sanctuary to this day. 
And as for that kiss? It indeed wasn't with a prisoner but with a fellow student following one of the teen dances on the island.
"We're Facebook friends [today]," she laughs.