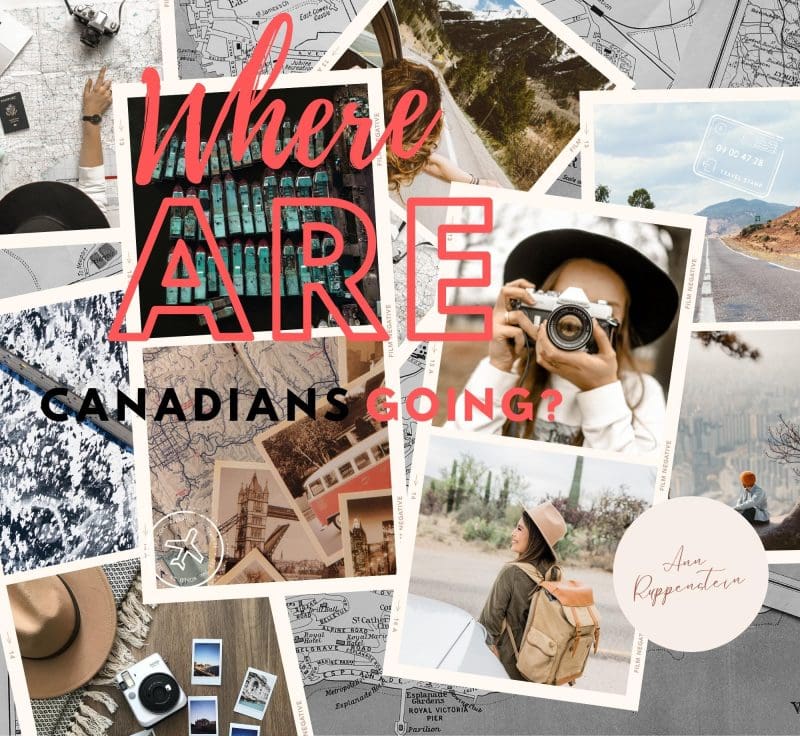 Agents reveal where clients are travelling and what's driving bookings during a turbulent time
What started out as a challenging time for travel advisor Brittany Rayner quickly turned into the opposite.
"I was thinking 'wow, this is going to be a tough few coming months' because the requests haven't being consistent but I've actually had a lot more requests than I have in a long time," says Rayner, who is with Dream Adventures. "I have clients going to Mexico — Rivera Maya, Cuba, Puerto Plata and Punta Cana."
She credits the resurgence in bookings this month to clients feeling the need to get away after the latest round of restrictions across the province.
"These new restrictions in Ontario are really hard to deal with, especially mentally. I think that people are starting to really feel the weight of these lockdowns and are really wanting to get away to get some vitamin D," she says. "I always say that travel is a form of self-care. So long as my clients are following the guidelines and continuing to wear masks, keep their hands clean, etc., they will be safe in the sun."
However, she says it's more important than ever for clients to book insurance and look into the policies resorts have in place should travellers test positive.
"Most resorts have a policy in place, but that's why I am here, to ensure that my clients understand the risk and make an informed decision," she adds.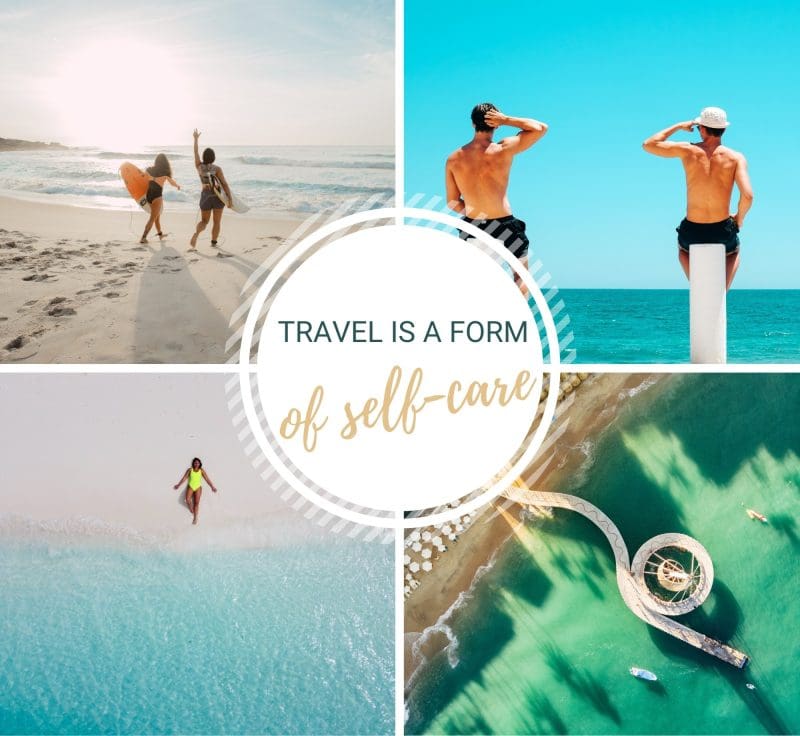 Although it's not as many as were originally scheduled to travel for the season, Ashley Doell, a travel consultant with TPI in Warman, SK, also has clients who are packing their bags for sunnier climates.
"I do have clients travelling currently, and have had clients depart and return since the Level 3 advisory was re-implemented," she tells Travel Courier.
With direct routes from Saskatchewan, Cancun and Puerto Vallarta are popular among her clientele.
"I recommended my clients try something simple for their first post-pandemic holiday, and a popular route since there was less chances of those routes being canceled — so Mexico is mostly what I still have on the books," she says.
Doell prioritized resorts that have policies in place should a traveller test positive on vacation, which is something clients find important.
"I definitely gave preference to properties that offered complimentary 14 day stays for anyone testing positive," she says. "More than ever people are looking for peace of mind with their travel plans, so I think it's important to give clients the whole picture when providing a quote."
She points out that people are less concerned about how many a-la-carte restaurants a property has and more concerned about how they book their test, what the cost will be, and what exactly will happen to them if they test positive in destination.
"I think it's our job as travel advisors to make sure our clients are informed, and each and every one of them has adequate insurance coverage," she says. "I do believe we can still travel safely, but there's just so many more considerations to make when planning a trip."
Doell also sees an opportunity among clients who have already had the virus as well. 
"There's definitely a new market for those that have recovered from COVID in the past month or so," she says. "I think the majority of new bookings will be last minute getaways, and family travel might bounce back a little in February/March once more children are fully vaccinated."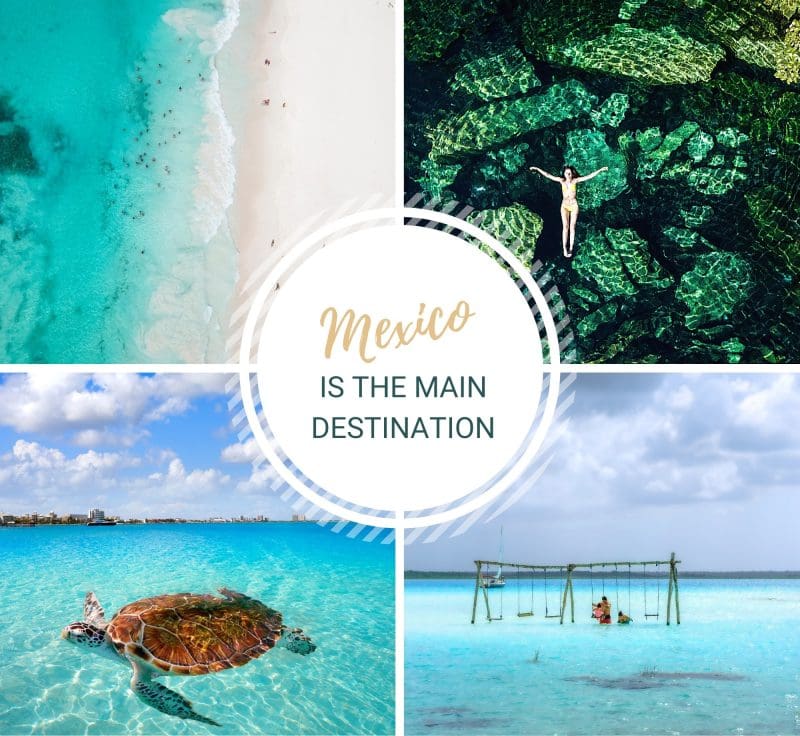 Similarly, Vanessa Martinez, travel designer with Ottawa-based Unforgettable Escapes, also has clients travelling to sunny destinations.
"I have groups travelling to Jamaica, Mexico and Dominican Republic," she says. "Jamaica and Mexico are hot destinations for the next couple of months."
However, the majority of new requests are now looking into the end of 2022 and into 2023.
"I am feeling the impact, because with each successive variant, clients find themselves anxious and wonder if they should travel," she says. "Some clients choose to cancel. I had a destination wedding group to Cuba booked for March of this year cancel, as well as a European cruise a family booked for April."
While none of her clients have tested positive in destination or upon arrival back home, Martinez makes sure clients are informed about the worst case scenario.
"I feel it is important that the policies are reviewed prior to booking so they know what to expect, should they test positive in destination," she says. "Some properties that provided the quarantine stay for free are now charging, others take you off property to another location, etc. It is best to know, so they can feel comfortable that they are making the best decision for themselves."
Although she was initially nervous, Martinez has also herself travelled a few times over the past year to attend Karisma Hotels and Resorts' annual Gourmet Inclusive Vacation Consultant Awards and more recently to Jamaica where she was recognized as a top selling Jamaica Travel Specialist.
​"I was invited to GIVC (Karisma) in September and decided it was time to travel again. The enforcement of protocols varied at different resorts," she says. "With the decision to travel, I made it a priority to be responsible for my own personal protocols to ensure my safety in destination."
After riding a curve of highs and lows when it comes to bookings, Mary LaRocque of Marlin Travel in Peterborough got to a point in the fall that she needed to bring on another staff member to handle the volume of new enquiries.
"We saw a number of holidays rebooked from 2020 but there was a refreshing amount of new bookings and new clients coming in," she says. "We saw more families booking holidays together and an increase in the money that was being spent on a vacation."
Along with sun destinations, European river cruises, Ireland and Newfoundland are top draws for the year ahead.
"Customers were looking at more upgraded accommodation and upgraded airfare with private check-ins, more trips being booked to the bucket list destinations and small private group tours," she says. "The disposable income that was available allowed for those customers to upgrade without hesitation. Price was no longer the driving factor in booking their trip. The low deposits, flexible cancellation policies really helped instil confidence in booking a vacation."
The agency even saw a postponed group from 2020 go to the Galapagos successfully in November.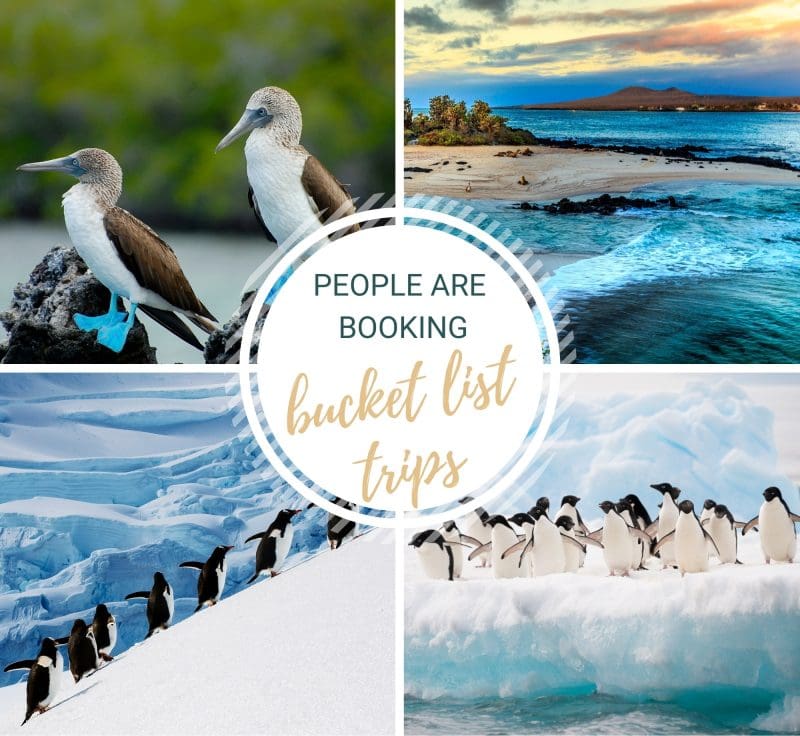 "We field a lot of questions about travelling in the coming months. Salvaging future bookings by talking with suppliers to extend final payment dates and have flexible policies will be key to having more mass cancellations," she says. "We are still getting bookings but recovery for the industry will be years in the making." 
LaRocque stresses that proper travel insurance is also essential to travel right now.
"We need to ensure that our advisors are well versed in all aspects of insurance. It is critical that customers have full knowledge of all the insurance options available to them," she explains.  "Having the proper insurance in place is critical travelling in this new era. My travel advisors are very well versed in each destination and do book those hotels that offer these flexible options often. This is definitely an incentive for consumers as it does give them piece of mind that they won't be subject to expensive COVID isolation costs."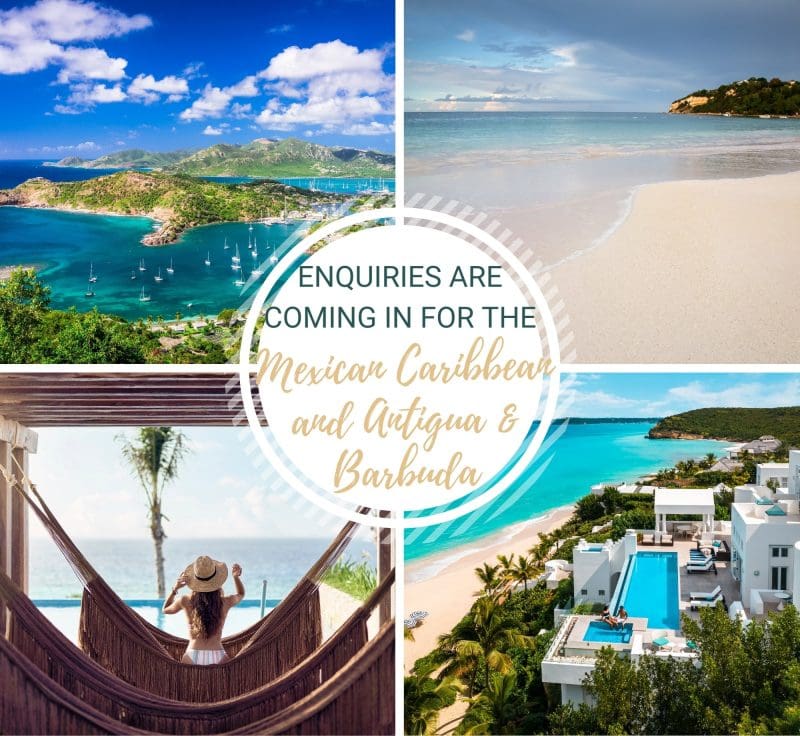 Finally, Linda Toth-Winterkorn, a travel advisor with CWT Vacations, is fielding requests for the Mexican Caribbean and Antigua and Barbuda for February. 
Along with travel medical insurance, clients are opting for resorts with policies in place should a traveller test positive during the trip to ensure a worry-free vacation.
"We work closely with BDMs and tourism boards to receive the most current information that we can pass on to our clients," she says. "There are many travel options that will not compromise your health and safety and people need to know about this. Resorts and carriers have incorporated exemplary health and safety protocols."
Toth-Winterkorn is currently working remotely from Mexico in hopes of changing the narrative that travel is still possible right now.
"Follow your heart, not the rhetoric. Who will make the changes if we don't? Travel responsibly and follow the rules and you can live your passion for travel, too," she says. "I am witnessing Canadian travellers safely exercising their right to freedom of movement. An advisory is simply just that, it is not the law. These Canadians have chosen to follow their passion for travel just as I am doing."