The Brand Clients Can Trust, Sandals® Welcomes Back Guests with
Heightened Safety Protocols
For nearly 40 years, Sandals has adhered to the highest standards of cleanliness and safety protocols. Our resorts have always been scrupulously cleaned and sanitized every hour of every day. But now more than ever, our existing industry-leading practices have been enhanced to include several pre-emptive cleanliness measures, guaranteeing your clients the peace of mind to enjoy their vacation with the utmost confidence.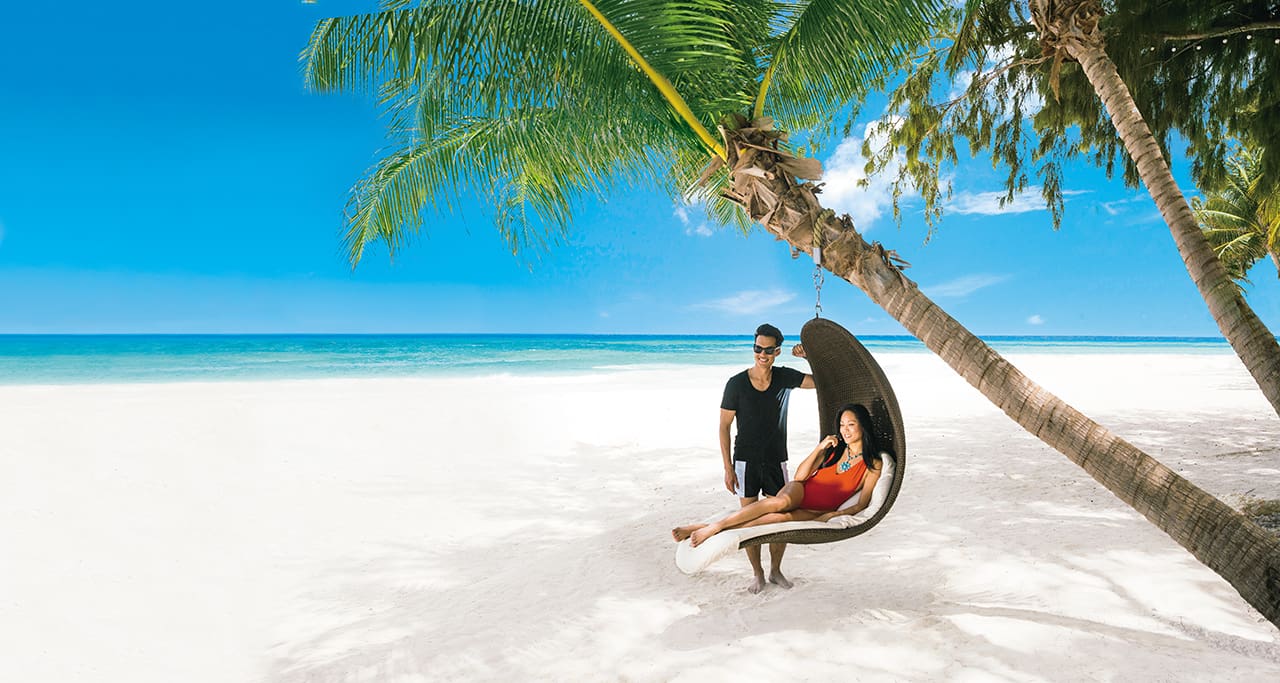 Having the time of their lives
It's been said that sun, sea, and fresh air are the best medicine of all, and at Sandals, there's an abundance of it. They've created even wider open spaces and are taking physical distancing to even greater lengths, so your clients will create a thousand worry-free moments that they'll cherish for a lifetime.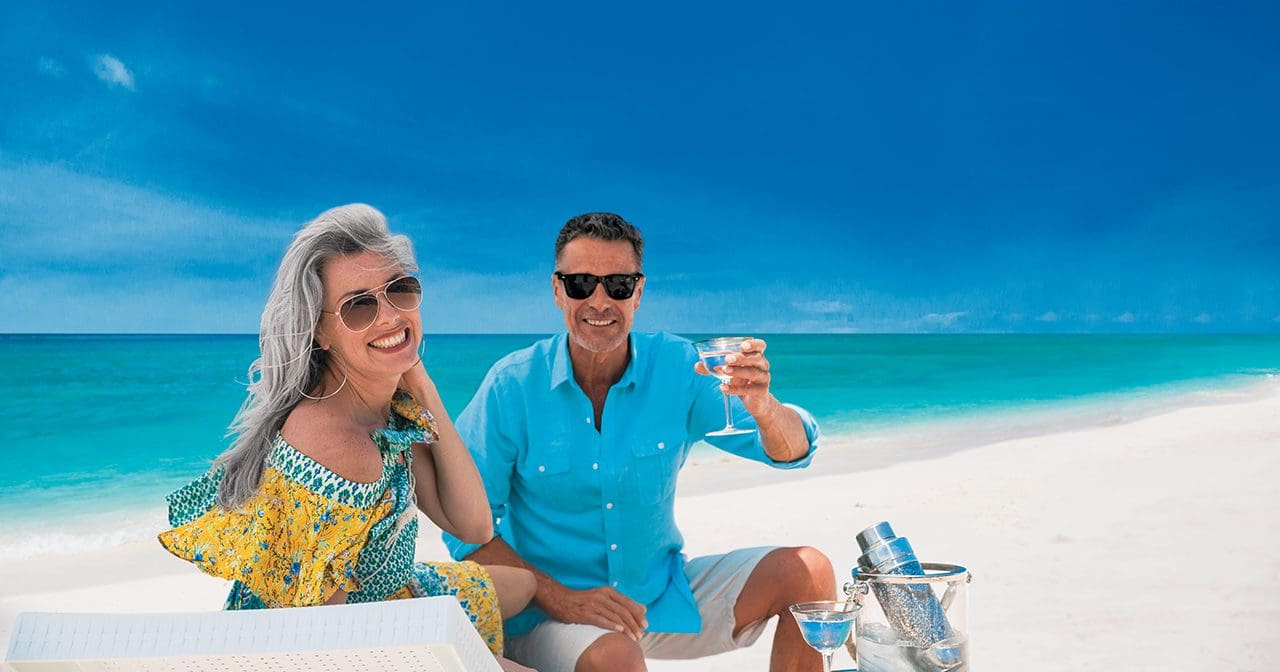 Safety first, even during the transfer
From the moment our guests arrive, they'll enjoy the Sandals 5-Star Luxury Included® experience. Sandals private airport lounges are cleaned and sanitized every 30 minutes, and guests are provided with complimentary masks. Private airport transfers to the resort offer reduced seating and are sanitized after every trip—as are the luxury Mercedes-Benz, BMW, and Rolls-Royce transfers for guests in the top-tier suites.
A 5-Star in-room experience
Guests can now check-in online, letting them skip the front desk and go directly to their room. And Sandals has introduced even more robust housekeeping measures to ensure a hospital-grade, sanitized environment according to the strictest protocols. Linens are cleaned every day, and all mattresses and pillows have protectors that are disinfected daily. After rooms are thoroughly cleaned, the door is locked, and a seal placed between the door and the casing to certify that no one else has entered until the guests arrive.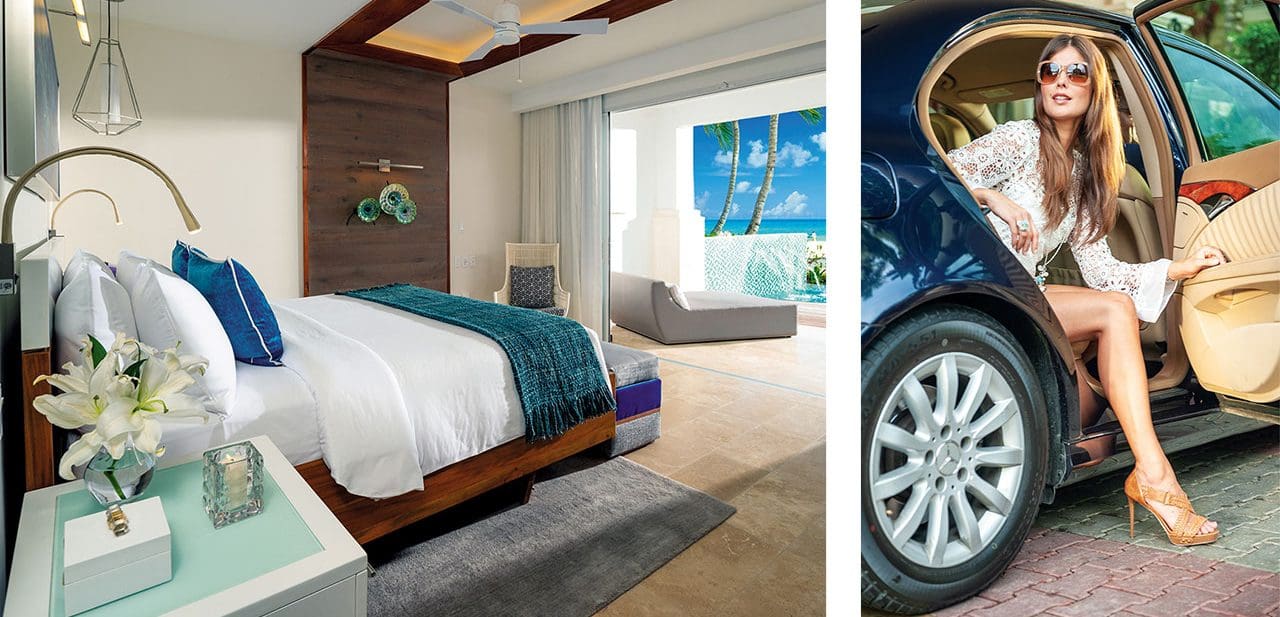 Wide-open spaces to be alone together
At Sandals, our wide-open spaces are nature made for romance. Whether guests want to stroll hand-in-hand along a flawless stretch of white-sand beach, find a cozy space that was made for two, or enjoy an intimate candlelit dinner for two at one of our 5-Star Global Gourmet™ restaurants, Sandals has created endless open spaces where love can blossom.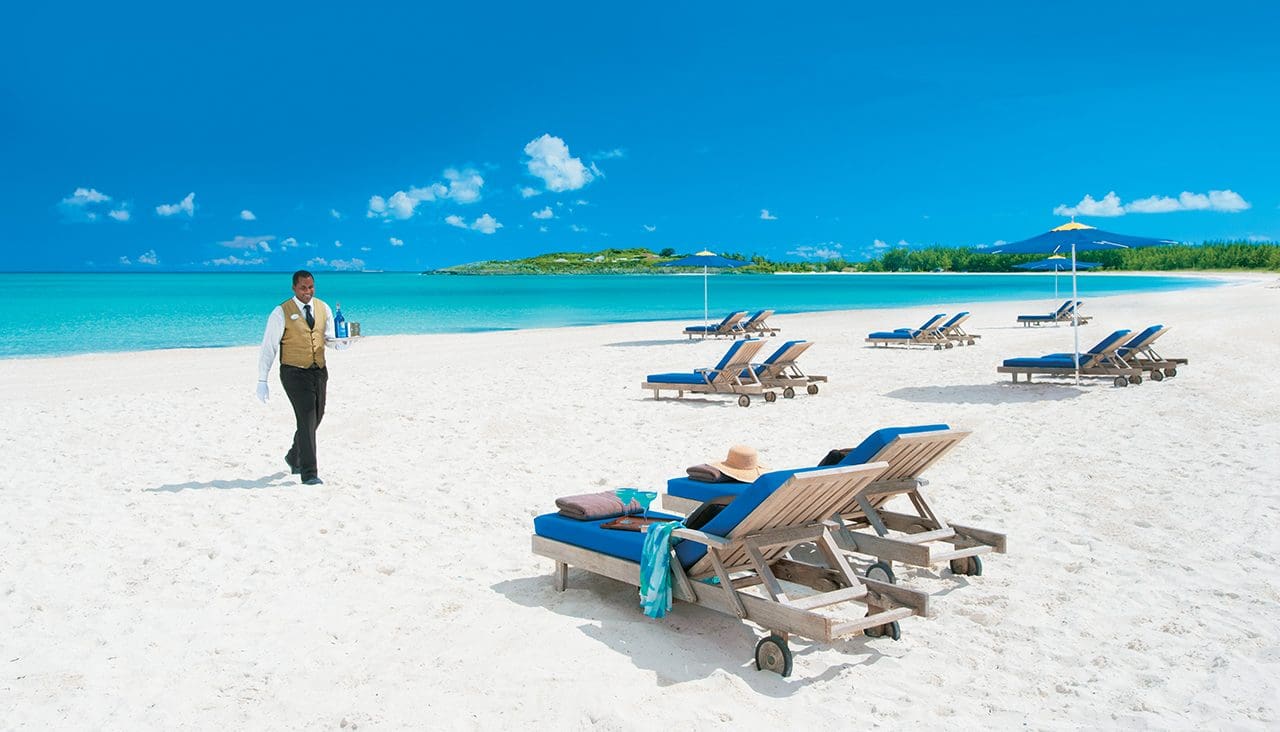 Secluded and spacious dining
All of Sandals restaurants are set up for private moments, whether it's a candlelit corner with a window overlooking the sea, or beneath the stars while dining al fresco, guests will enjoy a delicious culinary experience, with everything designed for both romance and safety.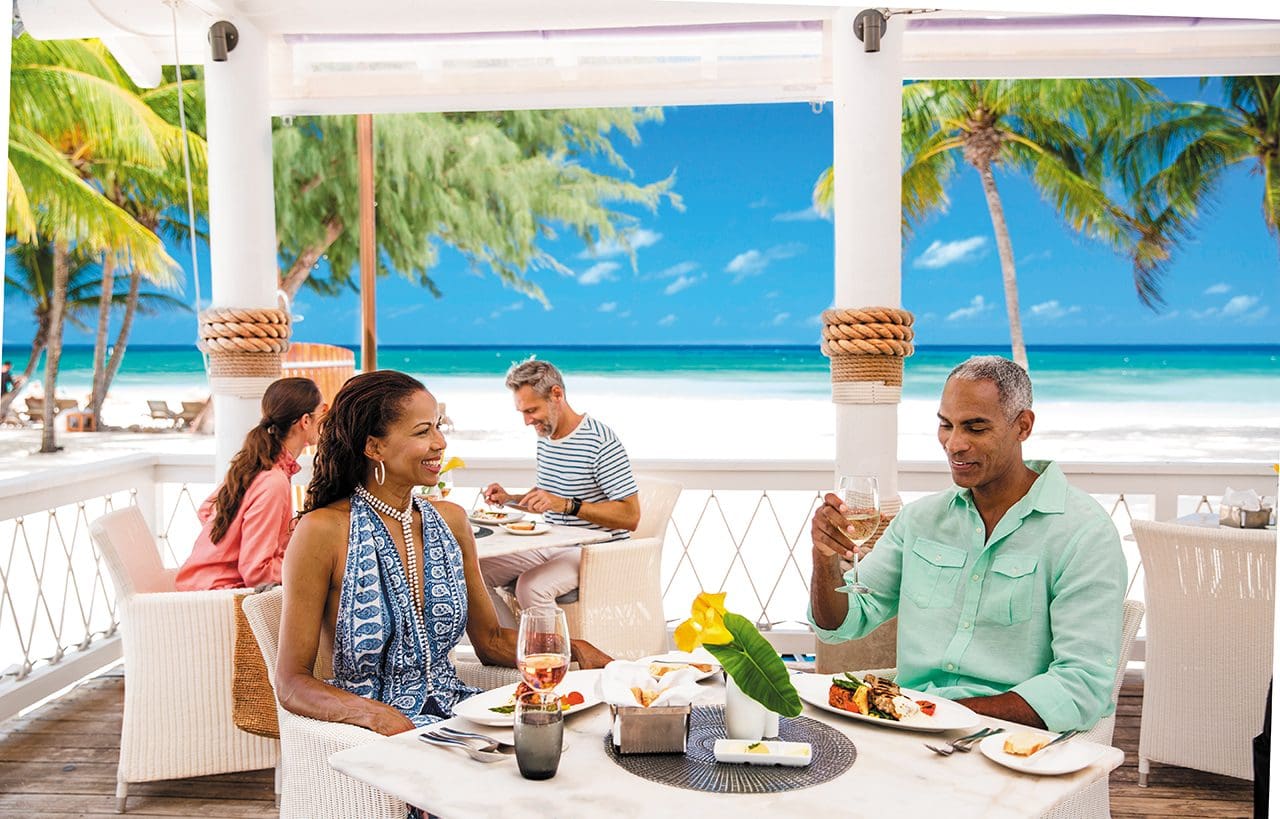 Safe open-air activities
Sandals has always included every land and water sport* under the sun, and no matter what the game or adventure, every protocol is in place to keep them safe. From tennis and championship golf*, to scuba diving*, paddleboarding, windsurfing, and sailing, all equipment is continually cleaned and sanitized after every use.
Premium liquors included and unlimited
At Sandal, the doors to the bars are literally open to keep the air flowing—the ones that aren't outside, of course. Our outdoor bars have the fresh air and cool Caribbean breeze to keep the party going, with each pair of bar stools six feet apart. All of our glassware is washed in dishwashers and disposable cups are available at all bars. Every surface is continually cleaned and sanitized for the highest levels of cleanliness and safety.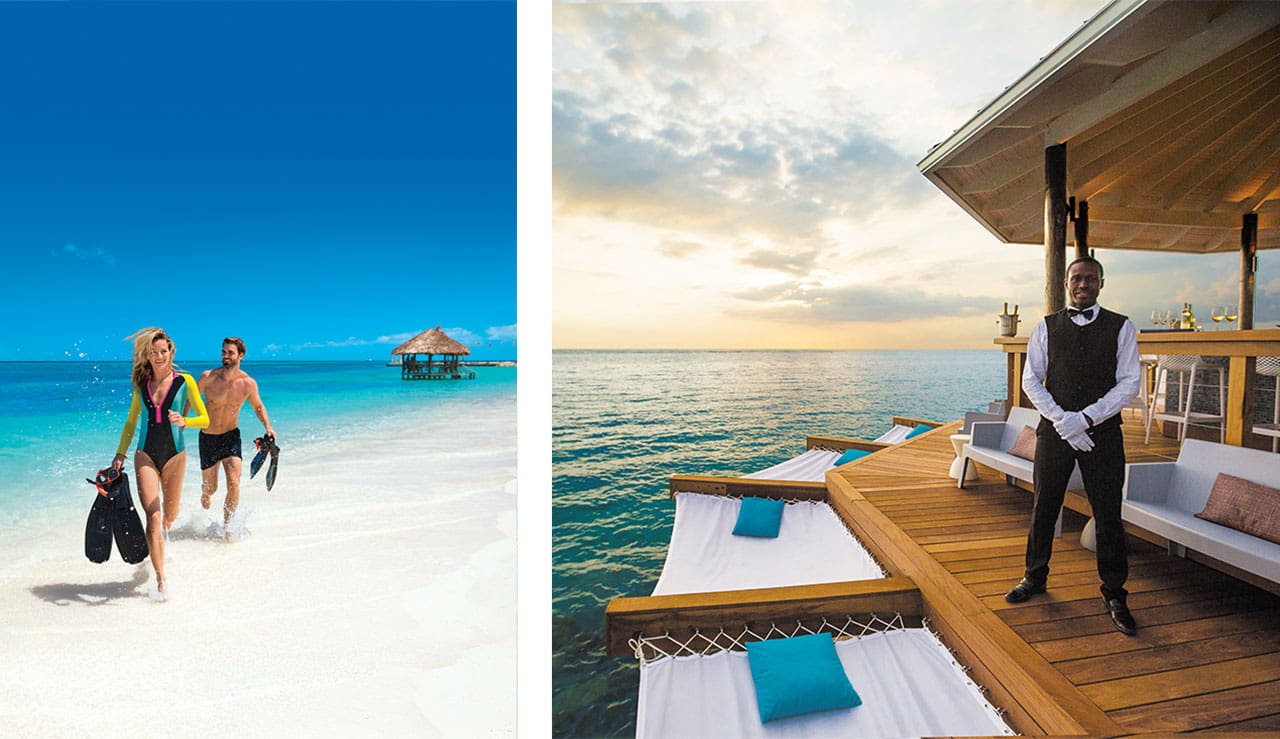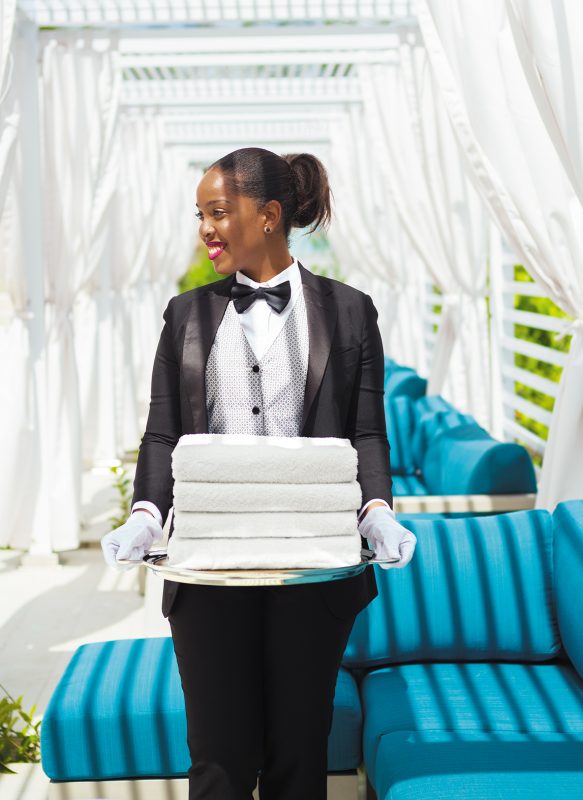 Safety that spans to every staff member
At Sandals, your clients will still be greeted with smiles so big and welcoming, they'll still be able to see them beneath the masks every staff member will be wearing at all times. And rest assured, they've all had their temperatures taken when they arrived at the resort, had their uniforms laundered, and have been
trained how to stay healthy at home.
So book your clients' next stay at Sandals, The World's Only 5-Star Luxury Included® Vacation today. The brand you can continue to trust.
Call your Business Development Manager, 1-800-545-8283 or visit https://taportal.sandals.com.
*Visit www.sandals.com/disclaimers/travelcourier092420 or call 1-800-SANDALS for important terms and conditions
Sandals® is a registered trademark. Unique Vacations, Inc. is an affiliate of Unique Travel Corp., the worldwide representative of Sandals Resorts.
Sponsored content:  
---