Sandals® Resorts: A Romantic, All-Inclusive Luxury Retreat
for the Mind, Body, and Spirit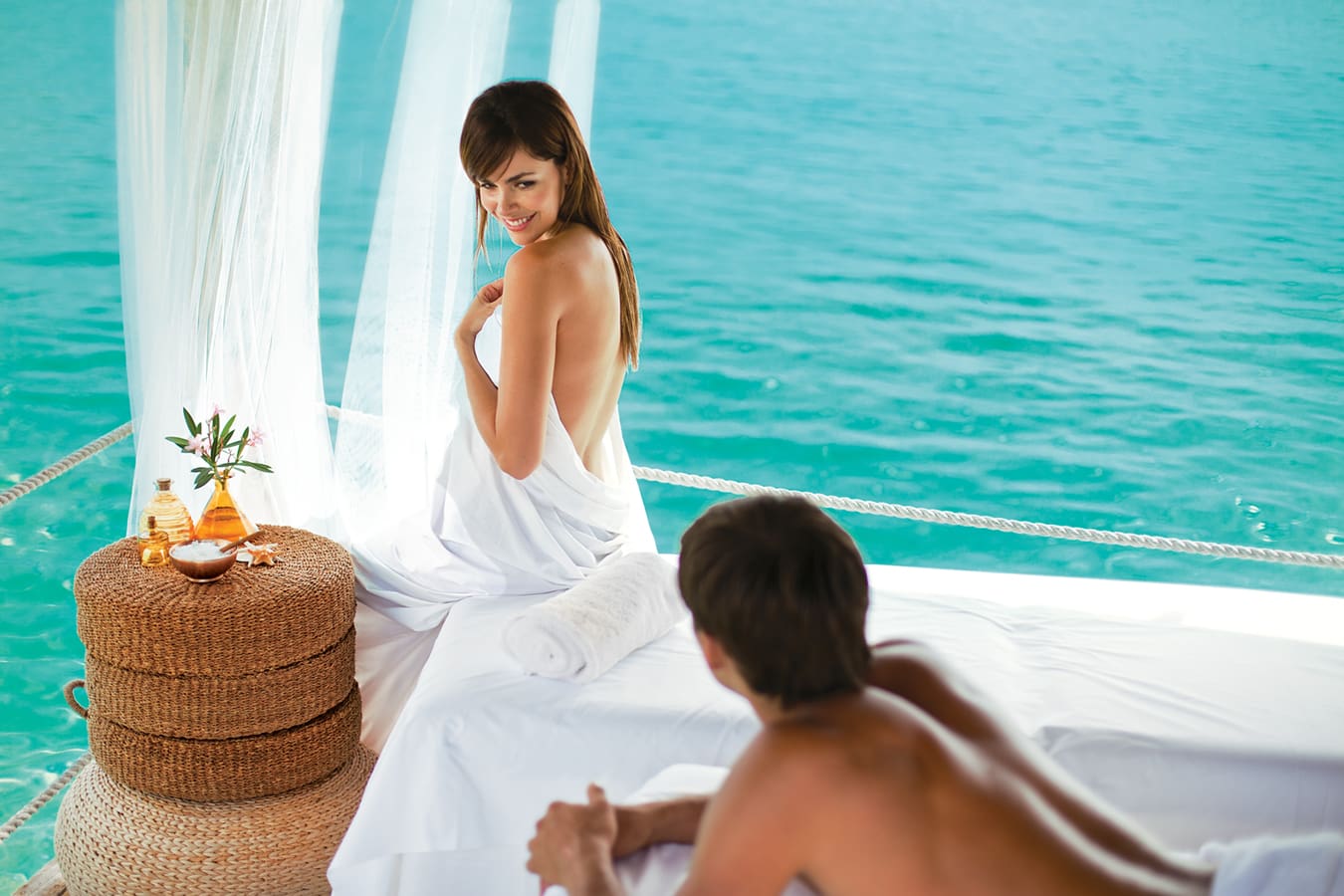 Health and wellness have never been more important, so many couples are planning vacations that will help them stay fit and healthy while still having the time of their lives. The Caribbean resorts known for their 5-Star All-Inclusive Luxury offer the perfect solution. For couples seeking a wellness retreat, Sandals Resorts are the perfect way to renew the mind, body, and spirit, while offering every opportunity for romance. And, when you think about it, there is nothing more restorative than the power of love.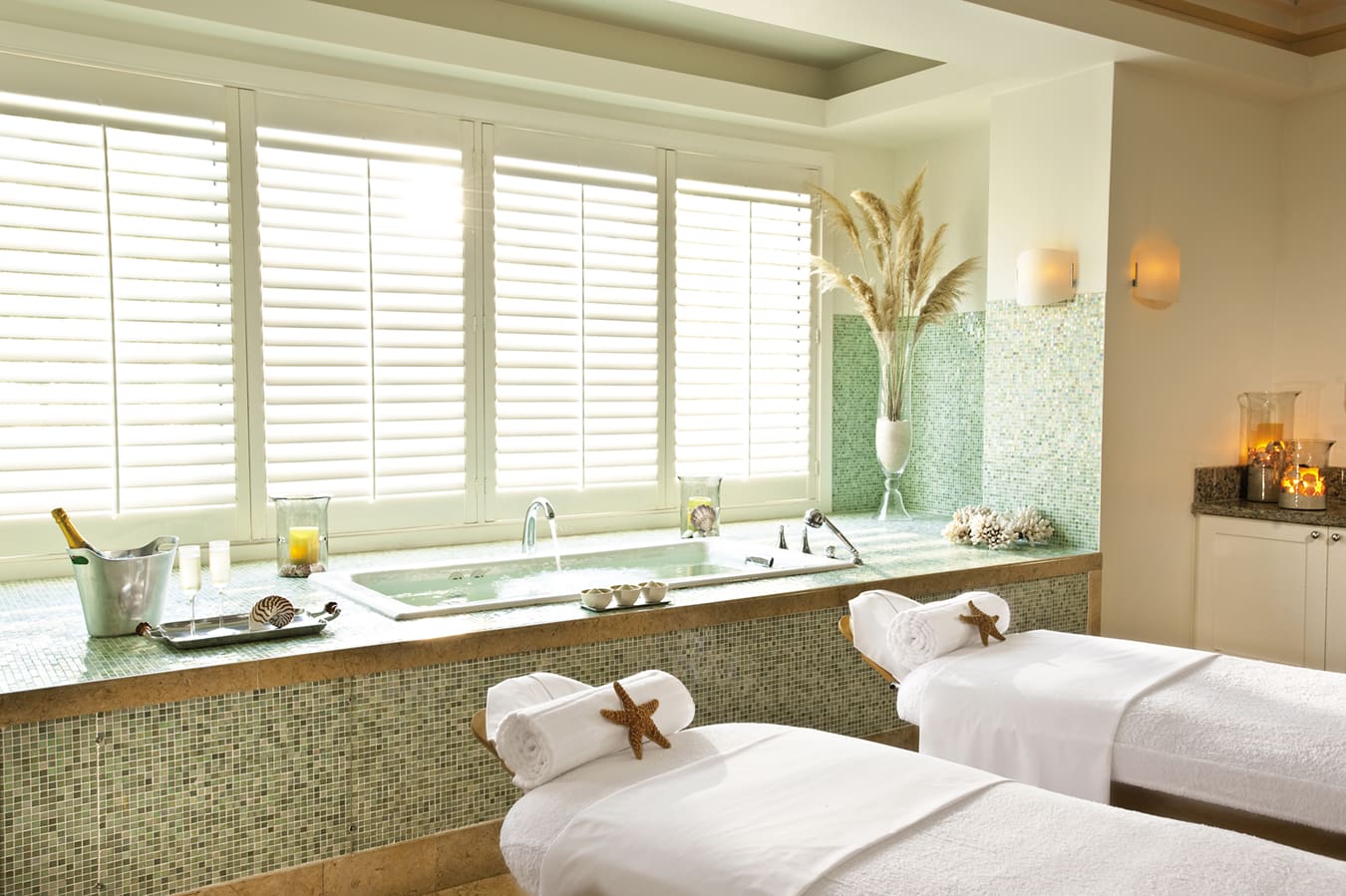 It all begins with healthy dining options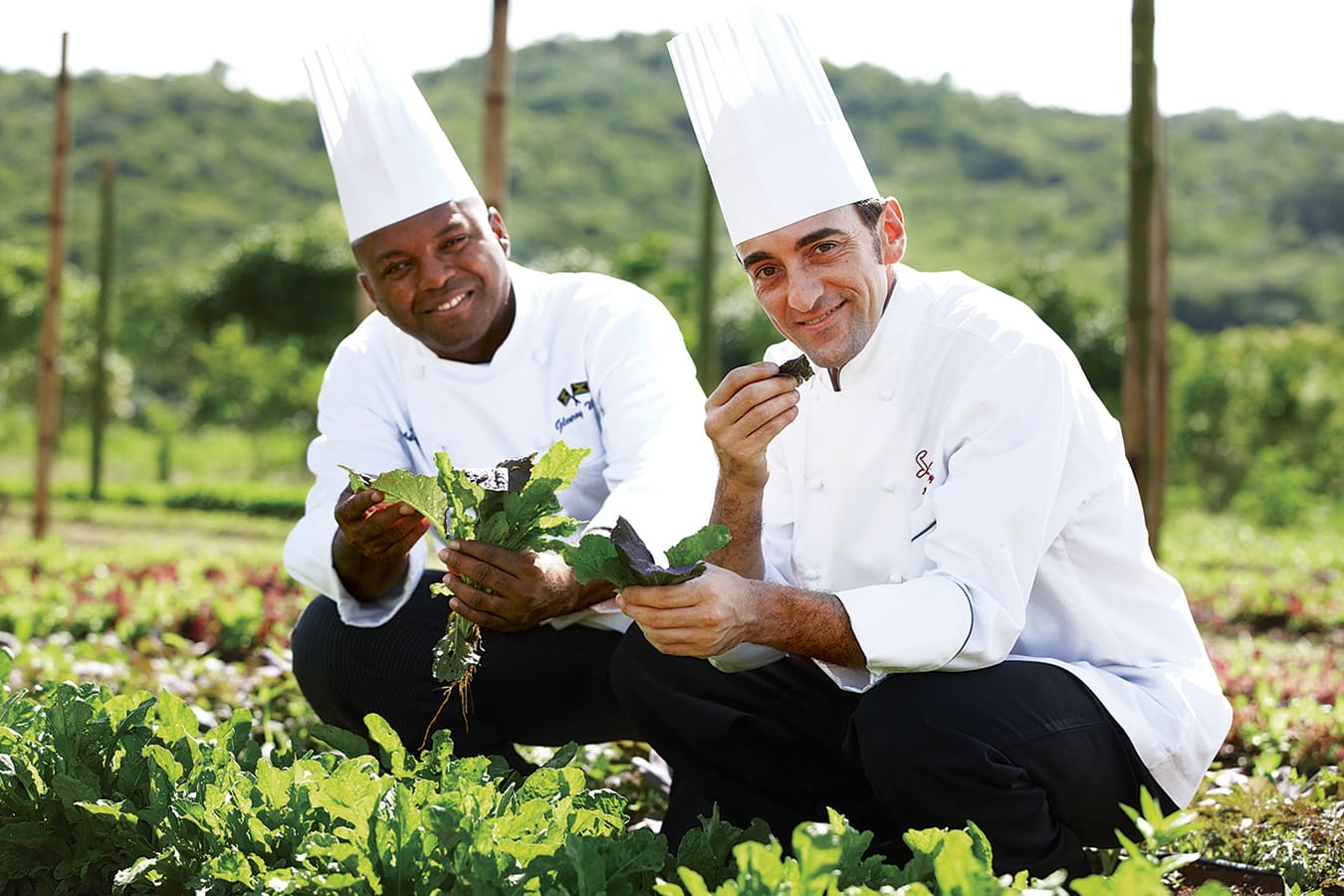 Sandals is renowned for their 5-Star Global Gourmet™ dining, giving guests a choice of extraordinary cuisine from around the world at up to 16 restaurants per resort. Using the highest quality ingredients, including farm-to-table products, internationally trained chefs create culinary delights from across the world. That includes dishes for those seeking healthier alternatives. Locally sourced produce gives those on vegan diets a variety of colorful, nutritious options. The catch of the day is just that: seafood caught in local waters and served up the very same day. Sandals even offers Culinary Concierges who can create custom menus that accommodate special dietary requirements — such as gluten or lactose-free — and allergies, like everything else at Sandals, it's included and unlimited.
Making fitness a part of the every day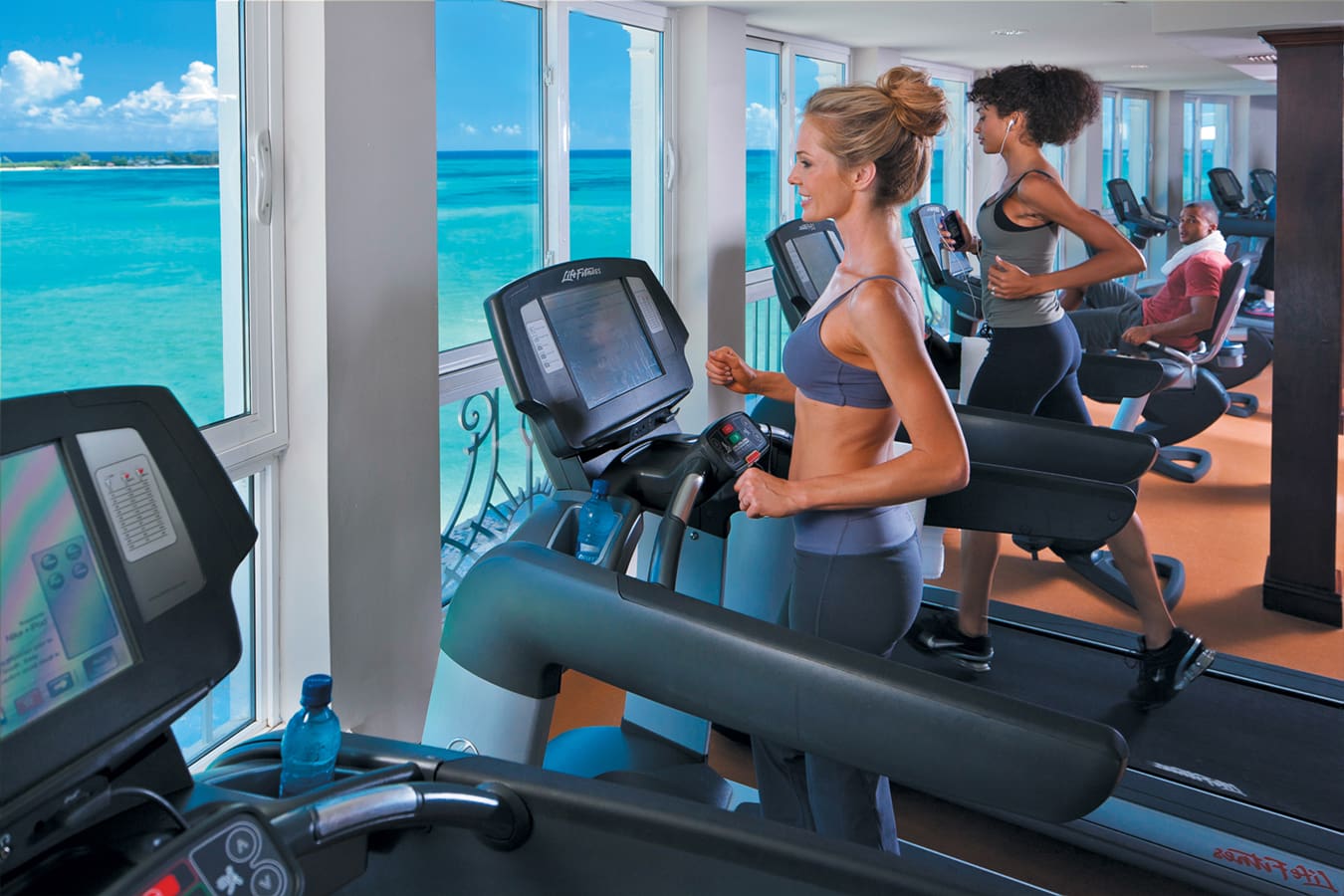 Another amenity that distinguishes Sandals as a wellness destination is their state-of-the-art Red Lane® Fitness Centers, which are open 24/7. These are no mere resort gyms; they're fitness centers with the most advanced cardio and weight training equipment. There are high-energy group fitness classes, low-impact aqua fitness sessions, couples stretching classes and complimentary weight training advisors while you work your muscles. Sandals also offers private training and yoga classes at an additional cost. It's a fun way to take your healthy vibe to the next level and make fitness a part of any Sandals wellness retreat.
Good health comes with sun, sea, and fresh air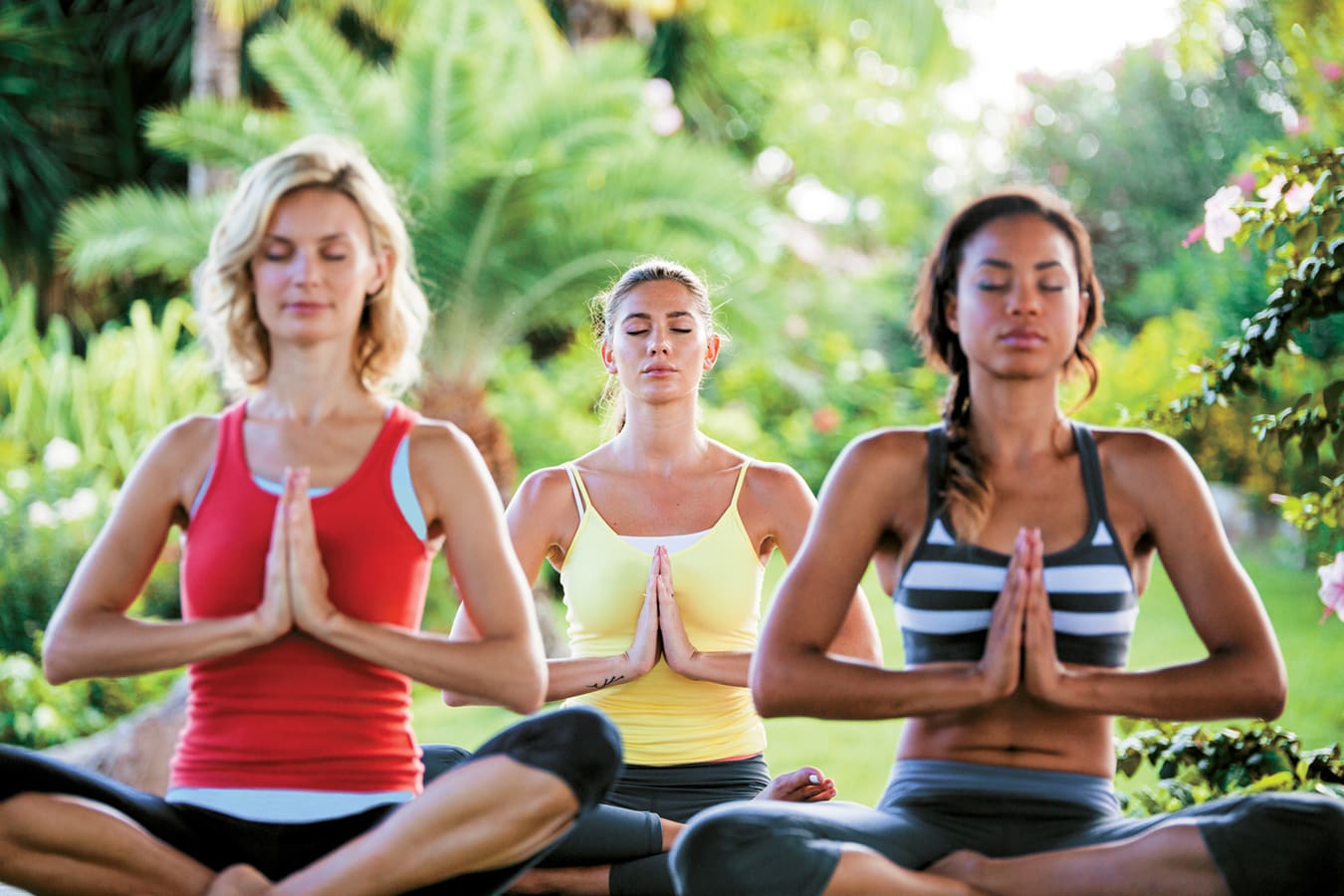 Of course, with locations all across the Caribbean, Sandals is nature-made for outdoor fitness. At all resorts, Sandals includes every land and water sport* under the sun, with wide open spaces that give your clients even more options when it comes to fitness. Sandals offers tennis courts lit for day and night play, with complimentary tennis clinics for all skill levels. There's volleyball (on the beach, of course), squash, pickleball courts, and even championship golf courses in Jamaica, The Bahamas, and Saint Lucia.
On sea, guests get a real workout with kayaks, paddleboards, wakeboarding, and windsurfing, just to name a few—so guests will feel the burn in the arms, legs, and abs. Of course, there are more leisurely pursuits on or below the waves, from Hobie® Cats to snorkeling and even daily scuba diving (included for certified divers).
A little pampering goes a long way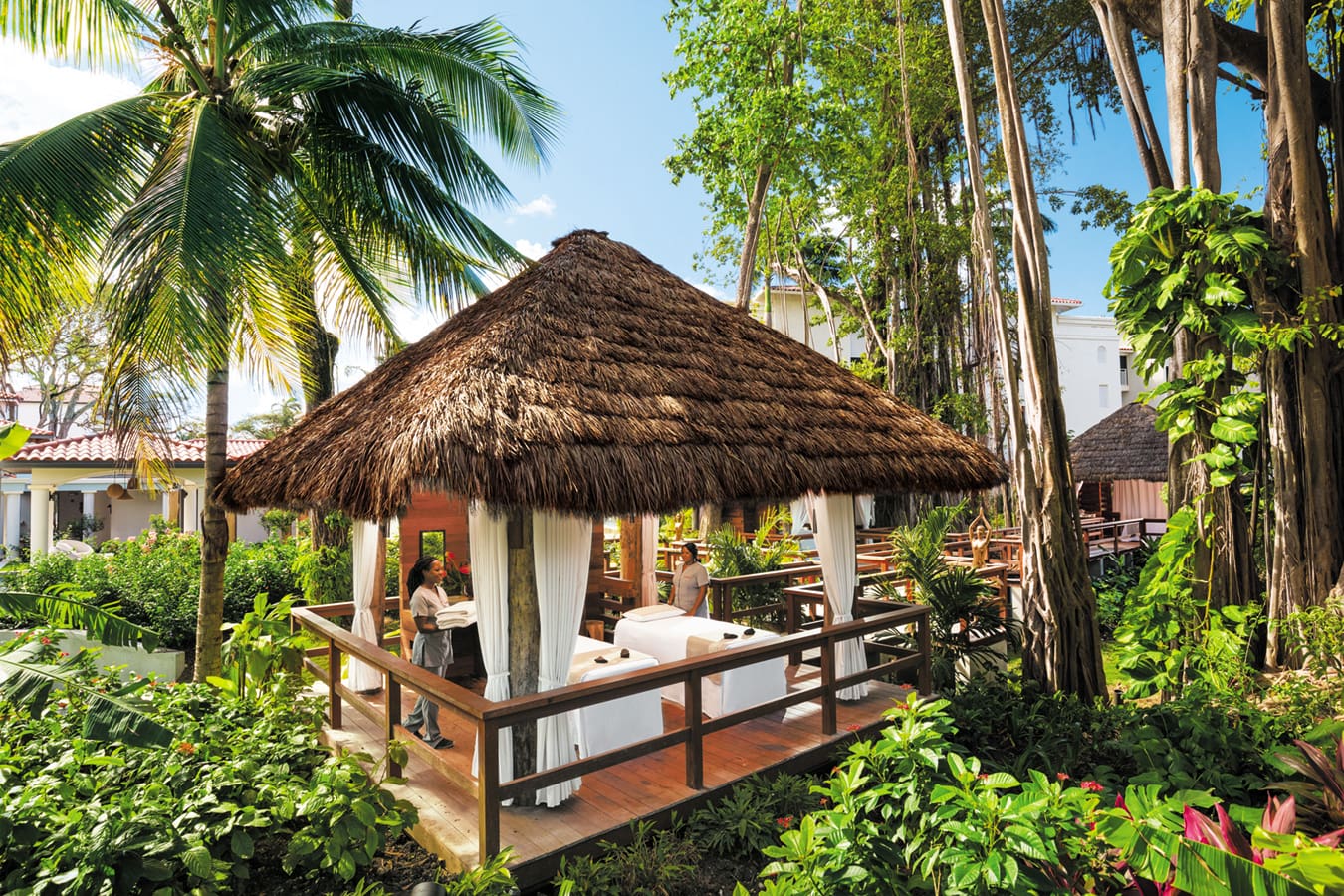 Sandals puts the "ah" in spa with their award-winning Red Lane® Spa. This tranquil sanctuary for the mind and spirit offers a variety of traditional therapies with a Caribbean twist. Massages aren't just enjoyed in a Zen-like private treatment room, but in private beach cabanas, on a pier directly over the sea, or even in the quiet sanctity of your clients' private terrace. While these are available for an additional charge, guests can still take advantage of complimentary amenities. Hot and cold plunge pools, steam rooms, and saunas are idyllic spots for relaxation and rejuvenation, restoring balance and ridding the body of stress and toxins.
Help your clients stay on the road to wellness and well-being and book their stay at The World's Only 5-Star Luxury Included® resorts. Call your Business Development Managers at 1-800-545-8283 or visit https://taportal.sandals.com.
*Visit www.sandals.com/disclaimers/travelcourier090320 or call 1-800-SANDALS for important terms and conditions
Sandals® is a registered trademark. Unique Vacations, Inc. is an affiliate of Unique Travel Corp., the worldwide representative of Sandals Resorts.
Sponsored content:  
---