Sandals Resorts Are Now Open Welcoming Guests, & Ensuring Even More Safety
Sandals® is happy to announce that they are welcoming back guests to their resorts in Jamaica, Antigua, Saint Lucia and Great Exuma, Bahamas. With all that's happening in the world a relaxing getaway has never been as needed as it is right now. But in order to relax, they know your clients have to feel safe, first and foremost.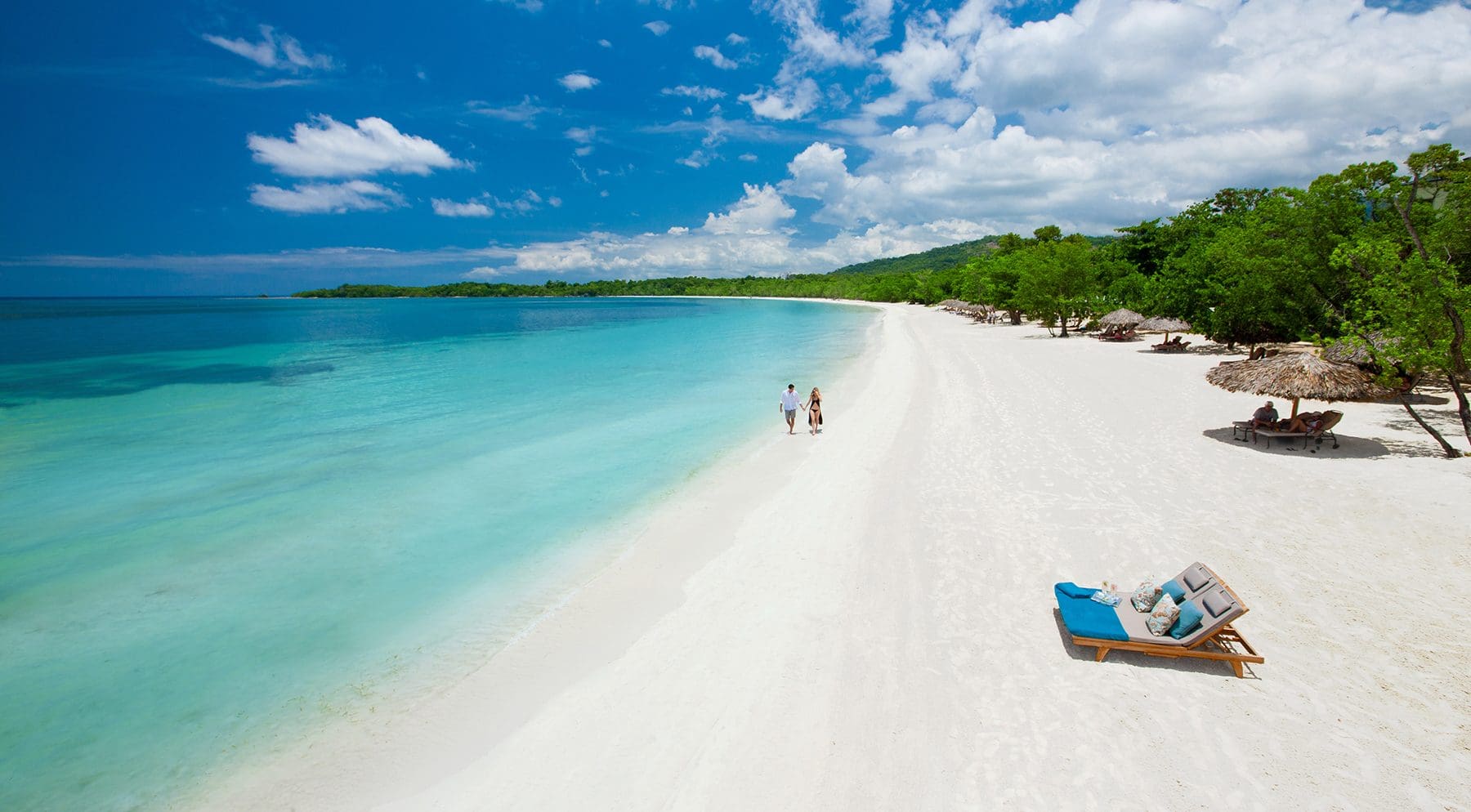 So, don't worry about a thing and take confidence in knowing you are still booking clients at the same Sandals 5-Star Luxury Included® Resorts that have led the industry in health and safety protocols for nearly 40 years. But now, with the new Platinum Protocol of Cleanliness they have gone to even greater lengths to make sure guests find peace of mind knowing the utmost safety is being considered.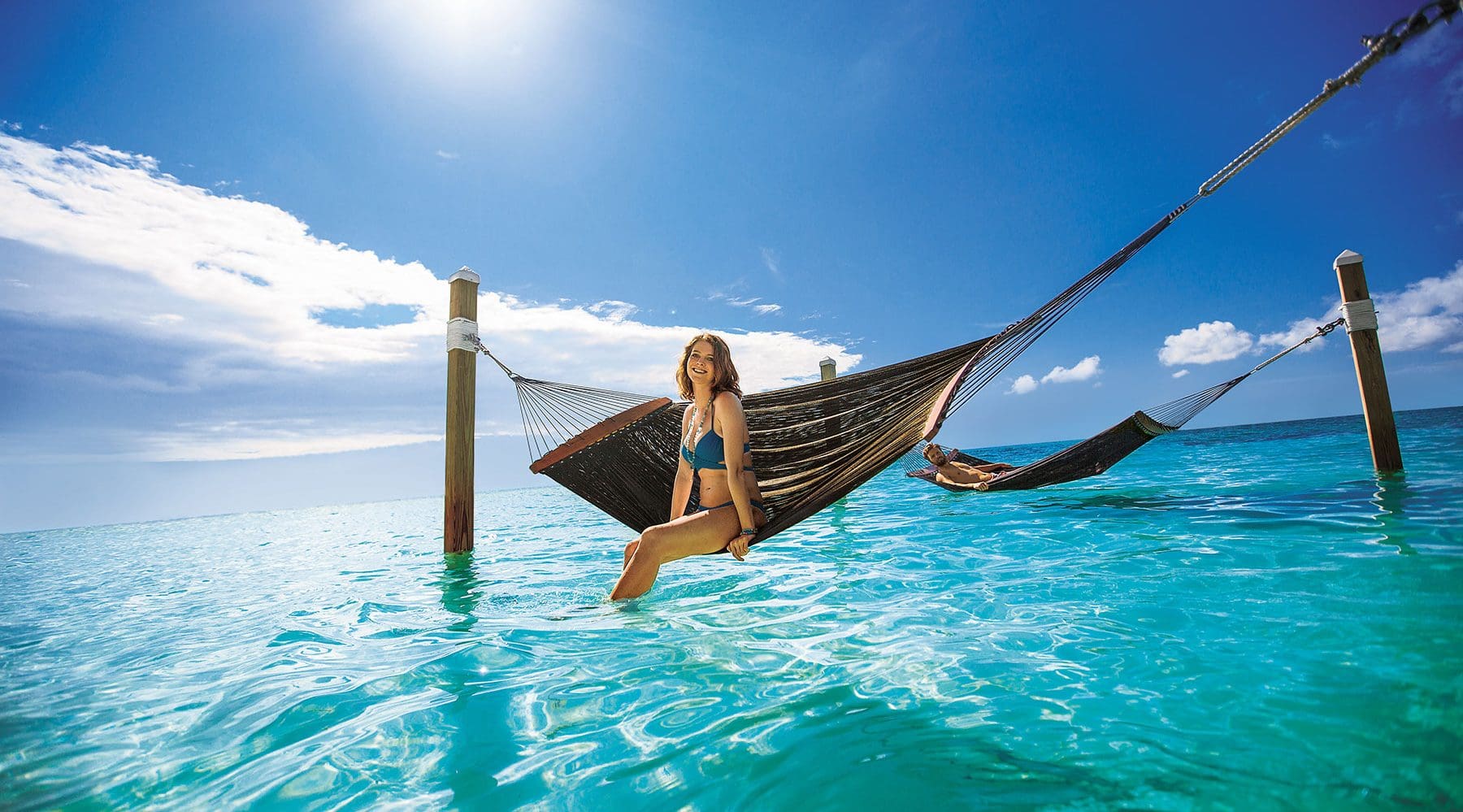 "At Sandals Resorts, cleanliness and safety have always been priority #1," said Gordon "Butch" Stewart, Founder and Chairman of Sandals and Beaches® Resorts. "Our loyal guests and incredible team members are part of the Sandals family, and we take care of our family. Their health and safety is our focus."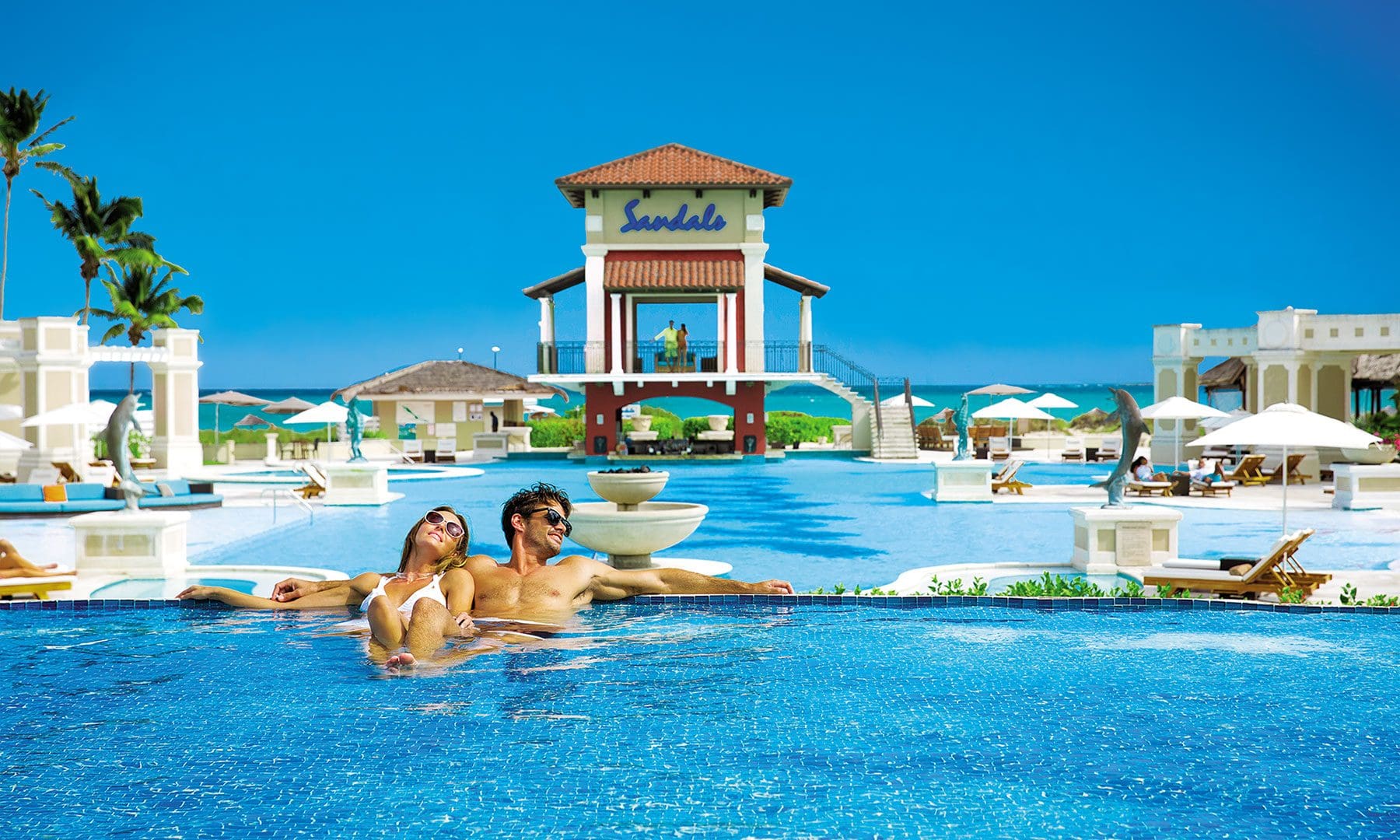 Platinum Protocol of Cleanliness
The new Platinum Protocol of Cleanliness, ensures enhanced practices across all the contact points for guests from common areas, restaurants, kitchens and bars to guest rooms, activities, fitness centers, spas, and behind-the-scenes operations. Every aspect of each resort is now following these new protocols. The 18 Touch Point Practice begins the moment guests arrive at our airport lounges and carries through every aspect of their resort experience, even beyond their departure.
Every Last Detail Considered
Robust housekeeping measures ensure a hospital-grade, sanitized environment according to the strictest protocols. All employees are wearing masks and gloves while on duty, have their temperatures checked before every shift, and have also been provided with ongoing specialized training on prevention and sanitation practices at home.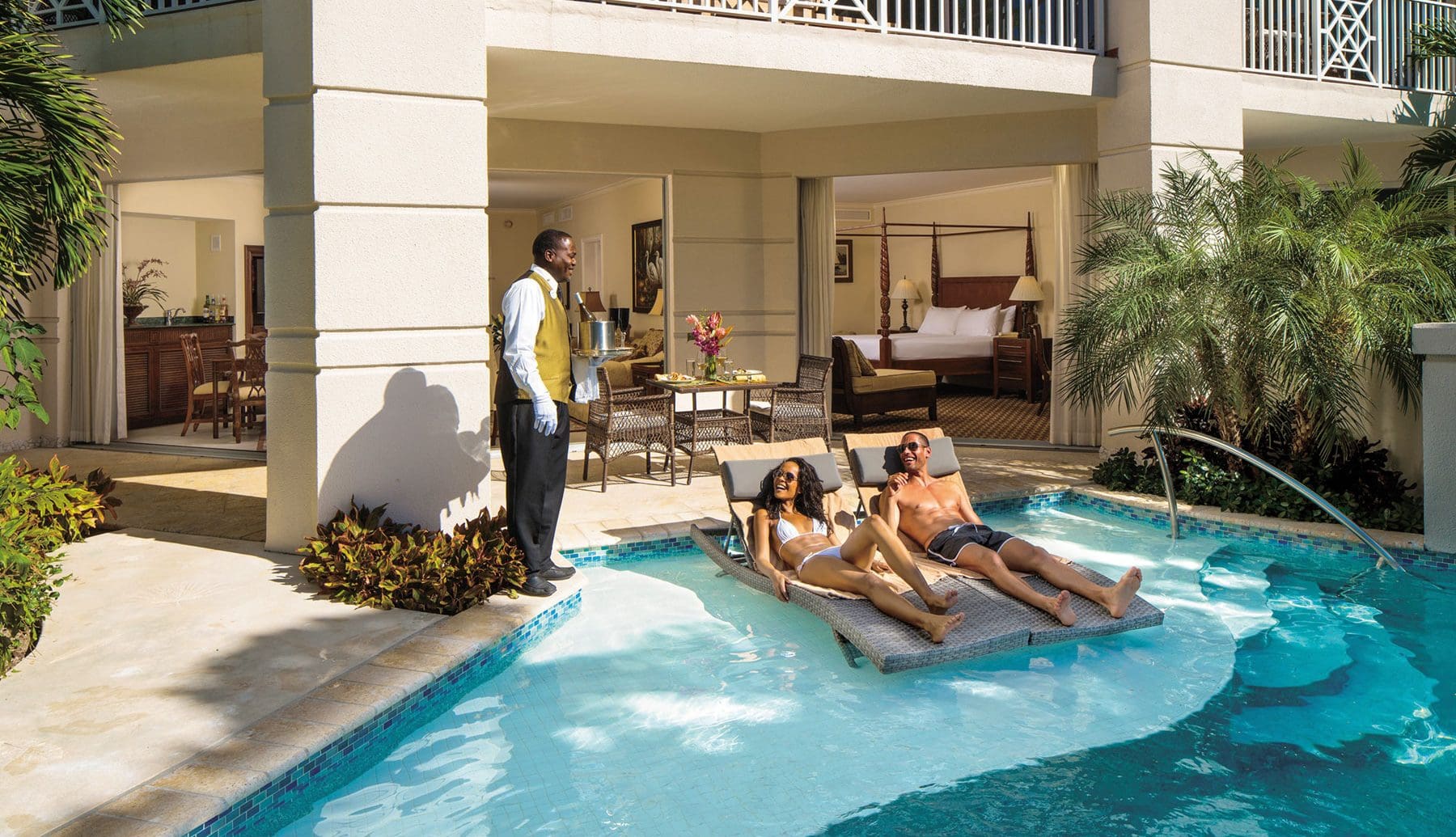 Sanitize, Triple Check And Inspect
Dedicated Quality Inspection Teams and environmental Health and Safety Managers work diligently to make sure every procedure is in place to protect every guest and team member. From their Triple Check System for Cleaning and Sanitizing, including at airport lounges every 30 minutes, down to how they cater their supply chain.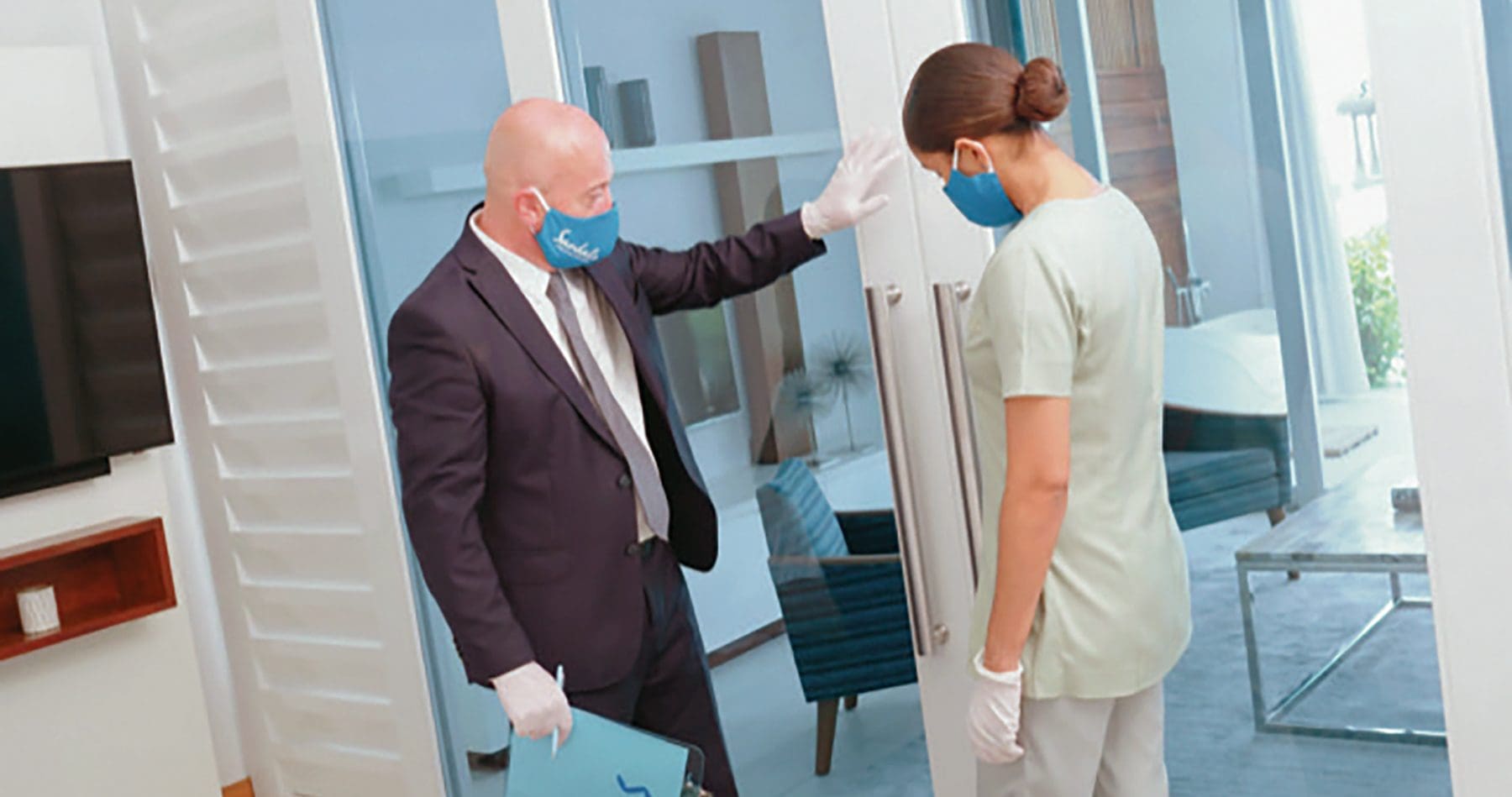 Direct to The Cleanest Suite Ever
With the new At-Home to In-Room Online Check-In, guests can completely skip the front desk and go directly to their room which, like all areas of all resorts, have been thoroughly cleaned and sanitized on an ongoing basis with a minimum of three inspections daily. Once in the room all touch points have been completely sterilized from in-room bars, coffee tea stations, and closet accessories to air ducts, hard surfaces, bed frames & furniture, tubs, television and electronics. Use of UV-LED Light on carpeting and floors, soft furnishings, bedding and mattresses makes the inspection more thorough and expect to see anti-bacterial gels and soaps throughout the space.
Prudent About Prevention
Sandals considers prevention to be key in safeguarding the health of guests and employees. Long ago, Sandals developed a sophisticated approach to managing the spread of illness within their properties under the guidance of medical professionals including the Centers for Diseases Control and Prevention (CDC), World Health Organization (WHO), and the local Ministries of Health in each country where they operate. All prevention measures have been refreshed and brought up to date with current requirements and guidelines.
Don't Worry, With Safety You Can Trust
As Sandals welcomes guests back to the beauty and warmth of the Caribbean, they are focused on ensuring a friendly, clean and, most importantly, safe environment for all the guests. So, don't you worry about a thing and book with peace of mind, always knowing that Sandals is the brand you and your clients can always trust.
To book an escape at Sandals, call 1-800-545-8283, or visit SANDALS.com.
For a complete list of Sandals Platinum Protocol, visit https://www.sandals.com/cleanliness-protocols/
Sponsored content:  
---