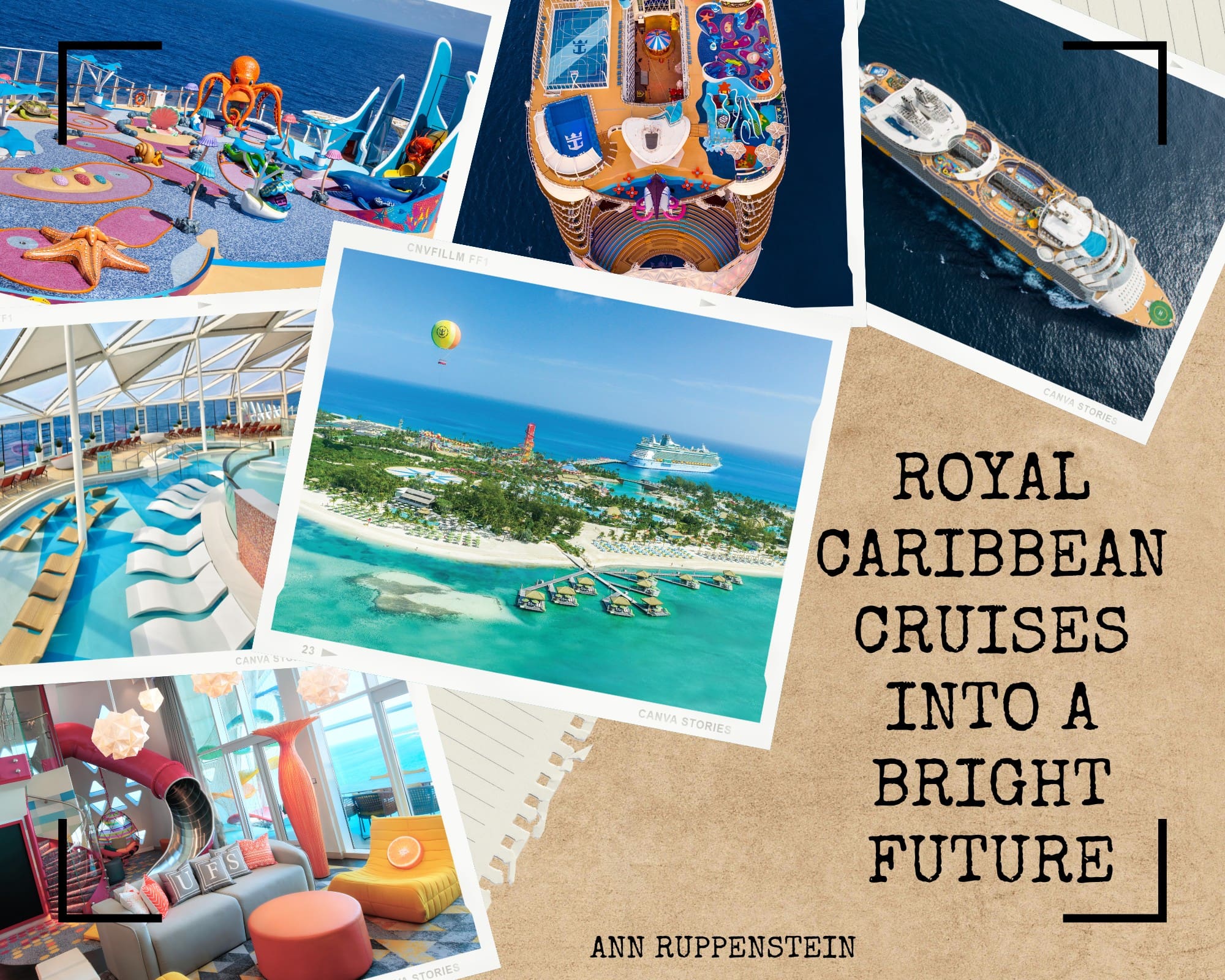 On three separate occasions over the past year, Royal Caribbean International broke new booking records. The most recent being Black Friday sales on Nov. 25, which marked the cruise line's single largest booking day in its 53-year history.
Notably, Michael Bayley, president & CEO of Royal Caribbean International, says travel trade bookings helped lead to this milestone achievement.
"As we continue to grow our business, we continue to bring new capacity on, we continue to bring new products on, and we know that the travel advisors do an incredible job — especially when the products become more complicated," he said. "They play such an important role in helping the customer understand what is the best fit for them, and we love them. We think that's really important because our mission is to deliver great vacations… We've always been huge supporters of the travel trade and I don't think that's ever going to change. [Black Friday] was fantastic all around. We were like 'oh my gosh, this is great.' And it was every single [distribution] channel."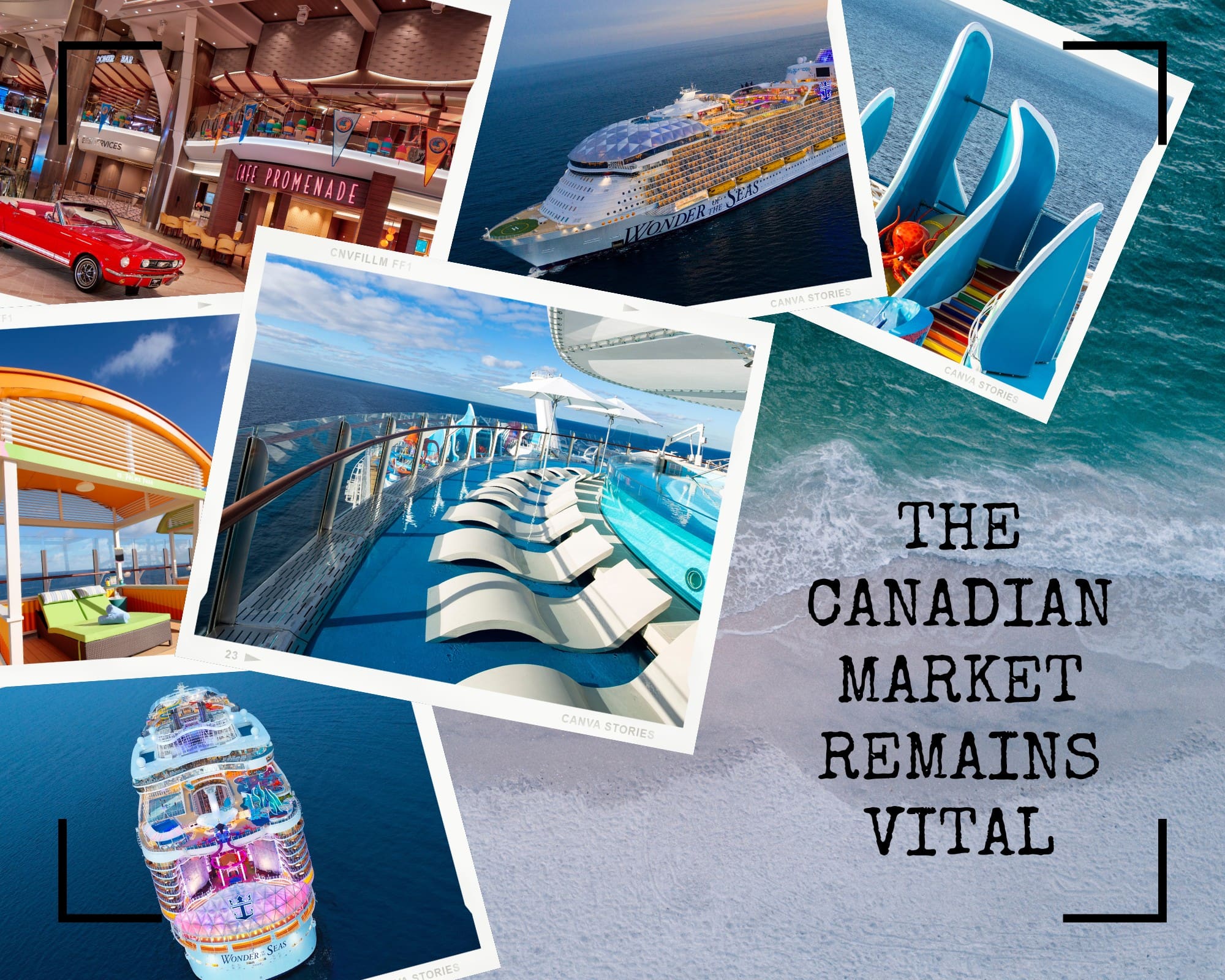 Even more positive news for the cruise industry is that record sales were registered across all Royal Caribbean Group brands, which also includes Celebrity Cruises and Silversea Cruises along with Royal Caribbean International.
"The reality of it is it's booming for all," added Jason Liberty, president and CEO for Royal Caribbean Group. "You can talk to travel agents, they'll tell you the month of November, has just been exceptional. We really are encouraged. And the demand that we knew was out there — it's all very present and in many cases is surprisingly better than what we had anticipated… Our travel partners are just exceptional at what they do and they bring incredible comfort and value-add to the overall complex that we have."
As for the Canadian market, Bayley told Travel Courier that it remains vital.
"Canada has always played an important role in the mix of markets for us – there's a lot of Canadians who come down to the Caribbean and they go to Europe as well. It's an important market for us and we've always been in that market and supported that market," he said. "A little bit like the American market, it was slower to get itself back on its feet, mainly because of staffing and what happened during the pandemic, but they're pretty much back now."
Overall, he said there's been a significant increase in bookings since the CDC dropped its Covid-19 Program for Cruise Ships this past summer.
"We saw from that moment on, that bookings just started to quite significantly increase and that's gone through every single month to now, and it's very similar in Canada," he said.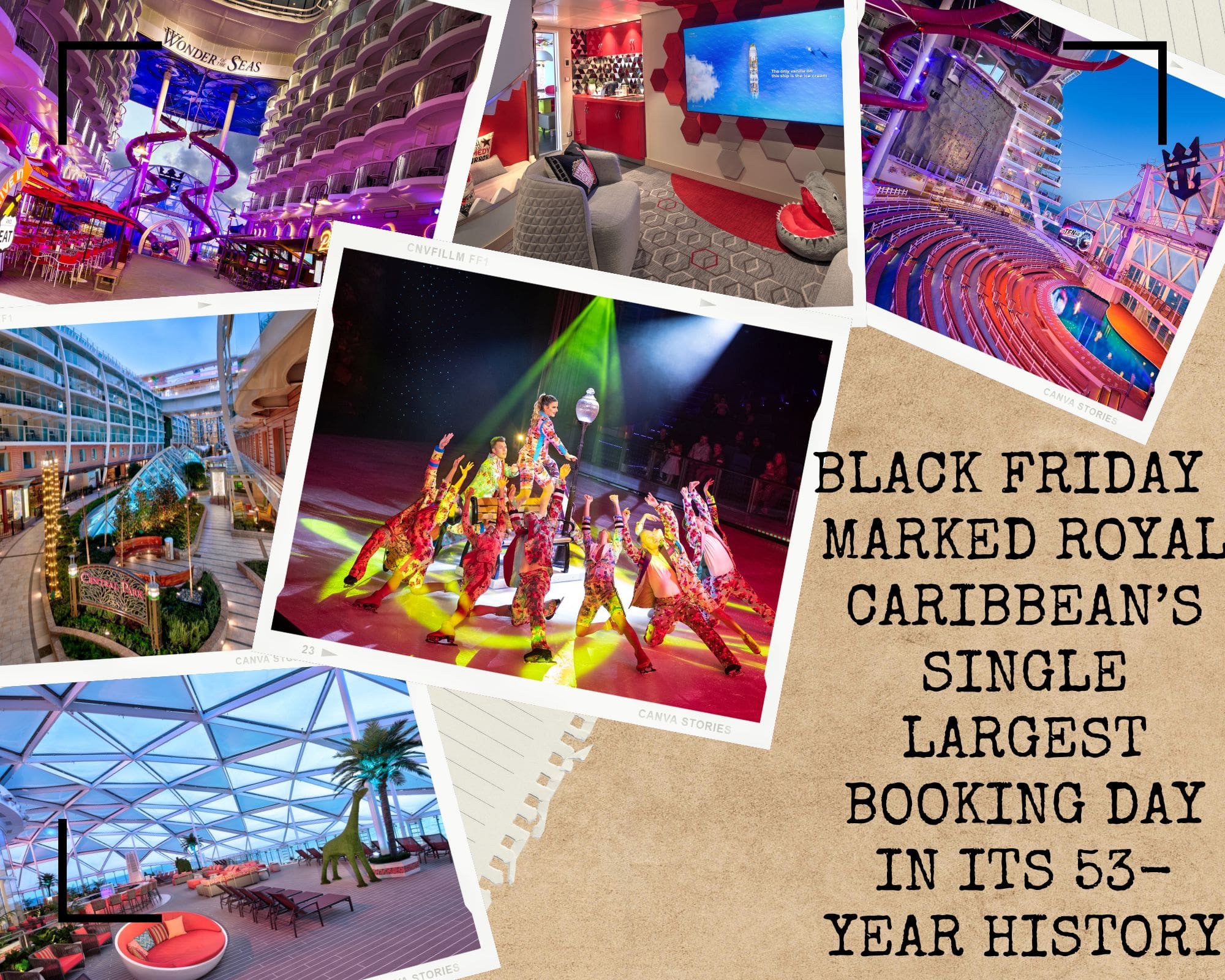 Speaking about the Oasis class ships, Bayley said the series has been successful from the moment the ships came out.
"I think these ships are just phenomenal and they keep getting better and better and we keep evolving them and we keep putting more and more energy and creativity into making them even better," he shared. "I mean these ships deliver from every single dimension and the most important dimension is customer satisfaction. And the ratings that these ships get with the scale that we have is unbelievable. People love sailing on the ships."
Bayley said the different neighbourhoods (the term for the distinct areas on board) and the amount of entertainment and experiences that awaits families is "a winning formula."
A new addition to Wonder of the Seas, the fifth Oasis-class ship, is The Mason Jar Southern Restaurant & Bar, which Liberty chose as one of his favourite things about the ship.
"It's my kind of food — it's southern food. I love it. And I think that the team did an exceptional job. Being able to bring that to light, that's not an easy set of recipes and execution, and you feel like you're in a southern comfort home eating that food."
The dining venue serves up staples and classics with a twist for brunch and dinner like stuffed French toast, fried chicken and waffles, and cinnamon rolls. The peanut butter and jelly old fashioned is a must. There's also live music at the adjacent bar which is open to all guests including those not dining at the speciality restaurant.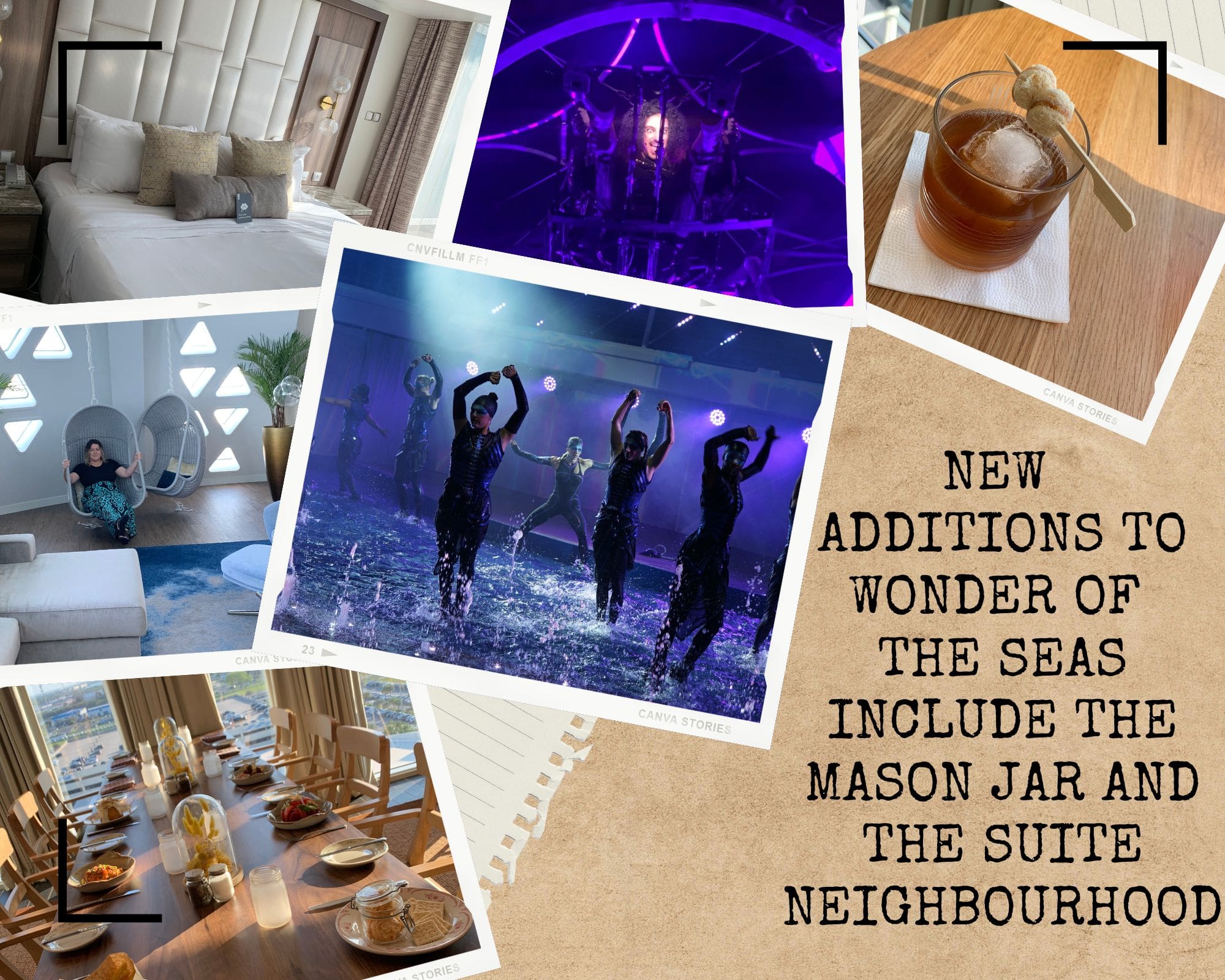 Wonder is also home to the new cantilevered Vue Bar — which like it's name indicates provides a great spot to take in the views especially at sunset.
Although Wonder of the Seas is known for being the world's largest cruise ship, accommodating up to 7,084 passengers across 18 decks, the ship is filled with lots of places to lounge and eight distinct neighbourhoods with more intimate places to hang out. New to Wonder of the Seas is the Suite Neighbourhood, which is like an exclusive area within the ship where the special suites are located (aside from the Aqua suites located in the aft). One of the stand out suites is the Ultimate Family Suite for a family of 10 complete with an in-suite slide to a cinema and karaoke area, as well as a private balcony and whirlpool.
The Suite Neighbourhood has its own restaurant, Coastal Kitchen, and sundeck with a plunge pool, bar, and lounge chairs that provide a great vantage point of the ship and ocean.
On the entertainment side, there's no shortage of shows to appeal to the entire family. In Studio B, the ice skating entertainment venue on board Wonder of the Seas, a unique story of the earth's changing seasons is told through the movements and feats performed by Olympic-level skaters. Those who caught The Effectors on previous sailings will be able to continue the journey with The Effectors II Crash 'n Burn in the Royal Theatre. And in the AquaTheater, inTENse is a new show with an all-female cast featuring high divers, slackliners, aerialists, acrobats and more across the air, water and stage.