Tourism Personnel Afar Are Far From Being Idle:
IAN STALKER  
A number of tourism industry personnel can count on some warm Sun-days and other days of the week as well.
Among those employed in the tourist trade are many working in warm-weather locale whose appeal is partly that they offer warm weather to winter-weary sorts.
And then there are those based in places that aren't synonymous with tropical climates but have other attributes that make them deserving of tourists.
So, Travel Courier is inviting you to see what some of those involved in the international travel trade are up to as the coronavirus pandemic takes its toll on tourism.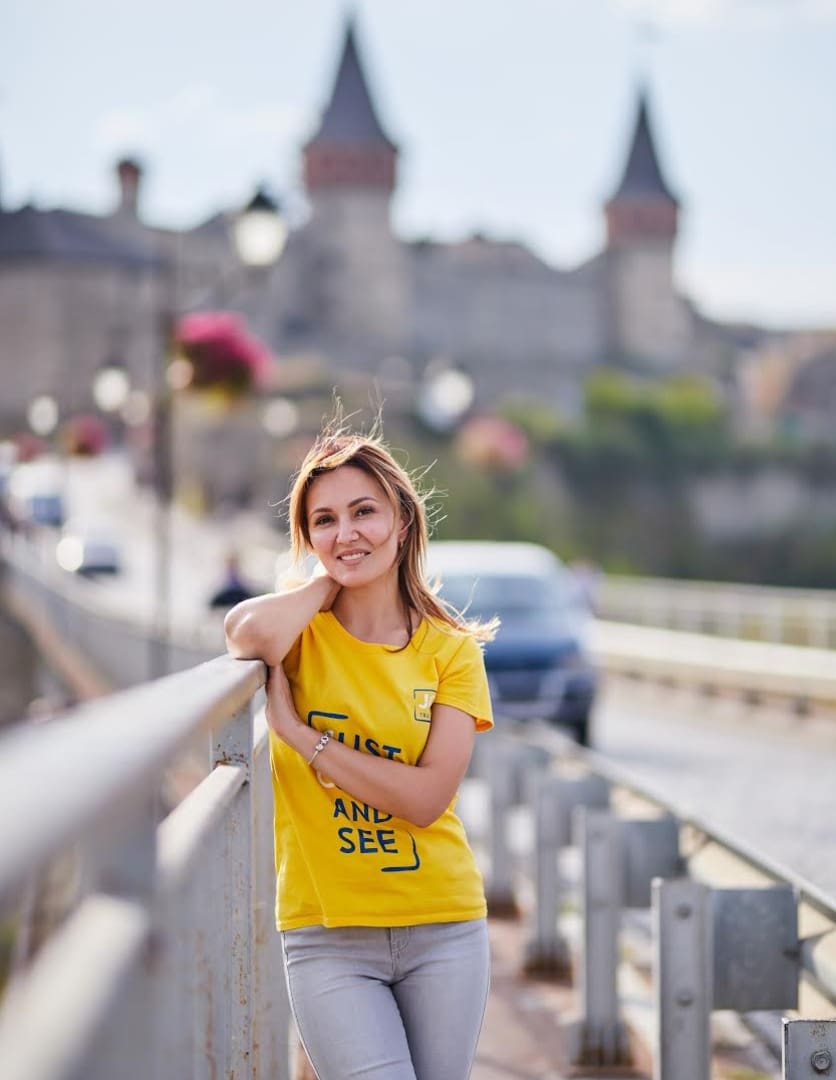 Yulia Kulik, owner, JC Travel, Ukraine
Yulia Kulik has found a bevy of ways to be busy during the coronavirus pandemic.
Kulik, owner of Ukrainian tour company JC Travel, reports that all her firm's group bookings have been postponed to the fall at earliest, and so she's now working at improving company marketing and on a new website, along with fine-tuning some JC Travel offerings and creating new ones.
"I personally work on digital marketing now," Kulik reports. "I like creating videos, thinking about ideas, content. Soon we will have amazing videos about Ukraine available on our Youtube channel. Ukraine's government cut down the budget for tourism and promotion, so i believe my videos will be very useful for the destination. As well, I work on the company's Facebook page, so people will be able to travel around Ukraine online. So basically Mondays-Fridays are completely busy days, working a lot, but I do what I usually didn't have time for when we had a high season."
Kulik — based in Kviv — says weekends are more relaxed for her, as she previously worked on Saturdays and sometimes Sundays.
"Now, I totally spend this time with my family, especially with my nine-year-old daughter. I have more time for reading books, as well as trying to remember how to play the piano," adds the former professional pianist.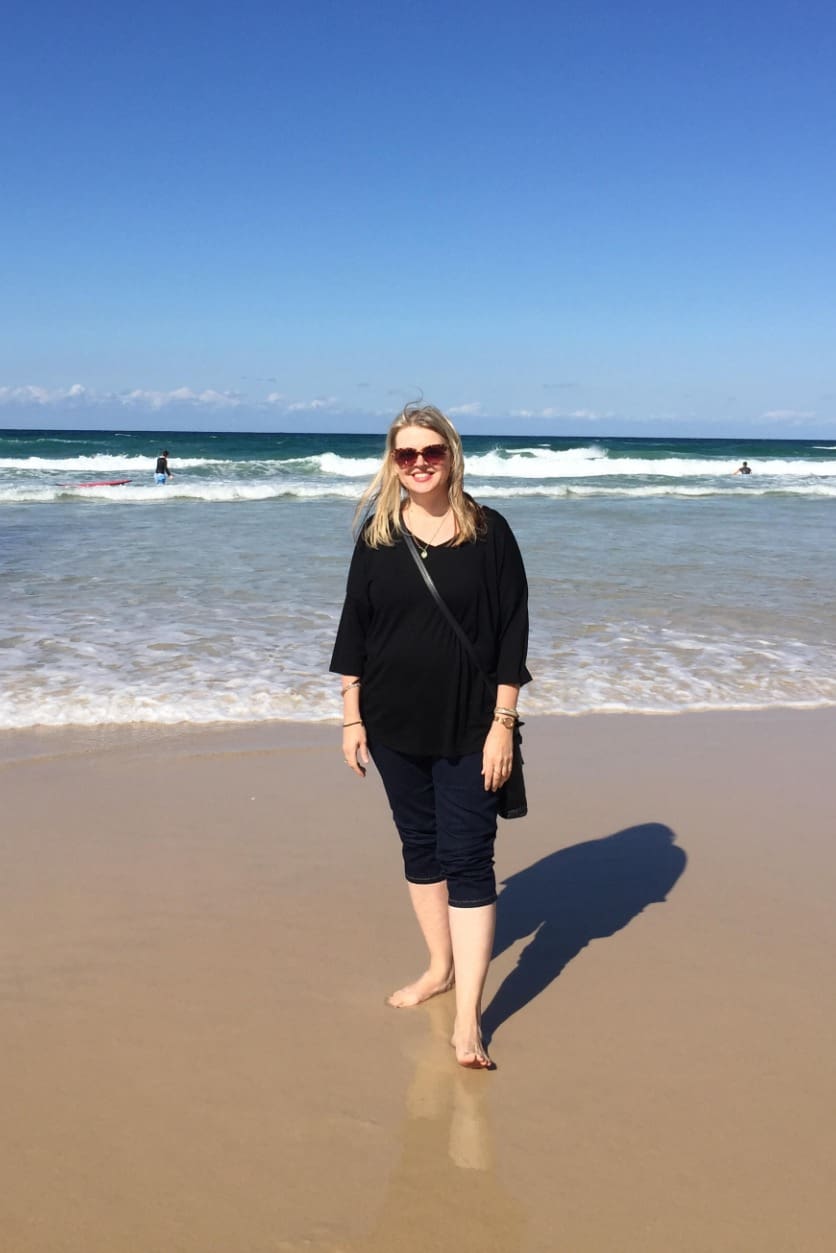 Meghan Boyd, Product Manager South Pacific, Goway Travel
Meg Boyd is seeing some familiar sights these days.
The Australia-born Boyd normally serves as Goway's product manager for the South Pacific in the company's Toronto office, but is now back in the land of her birth, working remotely.
"As everyone transitioned to working from home, I made the decision to ride out this crazy wave with my mother, who lives alone on the Gold Coast in Southern Queensland. I spent the first two weeks upon arrival in self-isolation/quarantine, just myself – four walls, a computer, a television and meals on demand. My lovely mum looked after me very well and she earned herself a new name – Room Service! Australia, like Canada, is taking self-isolation/quarantine and social distancing very seriously. It's a very different trip to the normal visit home as you simply can't go anywhere," Boyd reports.
Given the time difference between Australia and Canada, Boyd is now working nights, starting at 11pm local time.
"Modern technology is amazing and I'm grateful to Goway for this opportunity," Boyd says. "After dinner I have a little nap before starting my shift. In the morning I try and have a little sleep-in. Since my 'release' from quarantine on Good Friday, I have been working out my new routine. After breakfast I take a long walk around the neighbourhood – the weather is amazing in Queensland. Walking on the beach is going to be allowed next week for exercise only (no sunbathing, lounging etc, the beaches were closed over Easter) – so I plan on doing that soon as well. I'm spending time reading, catching up on Aussie TV and Netflix shows which I have been meaning to watch for ages (hello, Ozark). I have also been researching some online courses on digital/social marketing and may pursue this as well."
Coronavirus has taken a terrible toll on the tourism industry but it has provided Boyd with one unforeseen benefit.
"What has been nice is the opportunity to catch up with a lot of our Aussie and New Zealand suppliers and partners. Being on the same time zone makes this very easy and I find most days I have been spending an hour or two on phone calls or FaceTime hearing what they are going through, their opinions on the future, what they are planning and just social catch-ups.
"It has been an awesome opportunity to reconnect with our tourism friends."
Jan LaPointe, Director Sales & Marketing for North America, Haven Resorts & Spas
Jan LaPointe is currently dividing her time between work, appreciating nature, exercise and being a fine example of what being a good neighbour entails.
LaPointe carries the flag for Haven Resorts & Spas —
which has an upscale Cancun-area presence — in this country and says coronavirus has led to changes in her work routine.
"First of all, I'm blessed to have a lovely home in a beautiful area that allows me easy access to park trails, getting outside for exercise and being in nature, which has been great to clear my mind during this isolation. While I've been working from home for a year, I don't think I've spent this much time actually AT home!" says LaPointe, a fixture in the all-inclusive resort scene.
She says her day-to-day routine now has fewer phone calls, more face-to-face Zoom meetings, less flying, more time for deep conversations, less time spent getting ready for the work-day and more time spent in work-out gear. 
She also welcomes time gained for increased work creativity.
"For Haven Resorts & Spas, we're creating a newsletter for travel advisors, working on developing a loyalty program and identifying strategies to build the business and be front of mind when we all get back to normal," she says. "It's exciting to have the luxury of time to be able to do some strategic planning."
LaPointe also sets aside time to make the world a better place: "We look after an elderly widowed neighbour to make sure she's safe and healthy and has what she needs."
She says her days are seeing a number of pluses, even while grim updates on the coronavirus pandemic dominate the news.
"I admit I used to casually shop online because it was easier. Now I want to shop local more than ever. In a way, it's a blessing – this pause – to find what's important, to shed the wasteful and toxic things and people draining your energies, and to look ahead to those simple things we used to take for granted, " she adds. "Whatever the new normal is, I'm taking some of these lessons learned during self-isolation on to my everyday life: get rid of the unnecessary, get out to enjoy nature and exercise daily, and help one another."