Having earned a reputation as "Jeweler to the Stars," it's safe to say Neil Lane has been part of a lot of weddings.
Known around the world as the engagement ring designer who comes equipped with dazzling creations ahead of the dramatic final rose ceremonies on The Bachelor, Lane has also created pieces for the likes of Ellen DeGeneres, Emily Blunt, Reese Witherspoon, Miley Cyrus and Jennifer Lopez.
"I've been to a gazillion weddings," Lane tells Travel Courier. "You get involved with the clients, the couples and it gets very personal. That's how I got into the situation with wedding planning because when I help people with their rings, I also talk about their wedding. They bring me their colour situation and I bring about the idea of using the details in the ring for a fabric in the tablecloths. I've been doing this for a while."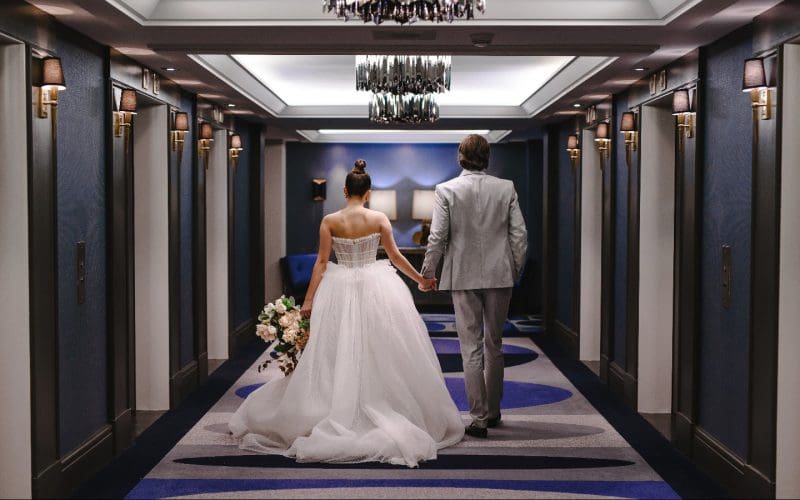 The author of Style Your Wedding with Neil Lane is now taking his vision one step further by embarking on a partnership with Fairmont Hotels & Resorts across North and Central America to debut Fairmont Weddings, by Neil Lane.
"I thought it was a perfect partnering, understanding what they do. It's very similar to what I do, the aesthetic, really caring about the customer, the client. When I make a ring for someone I don't push what I want. I listen to them — what do you want? And that's the most important thing. And Fairmont, when we started speaking, that's exactly what they wanted to do with their wedding package," he explains. "I wanted someone who has been around for a while and they've been around for over 100 years. With that there's a consistency, there's a vintage aspect, and their hotels are all over the world. Different coasts, different countries. So I like that and the iconic hotels and the amazing weddings. I just thought the more we spoke, it was a good match."