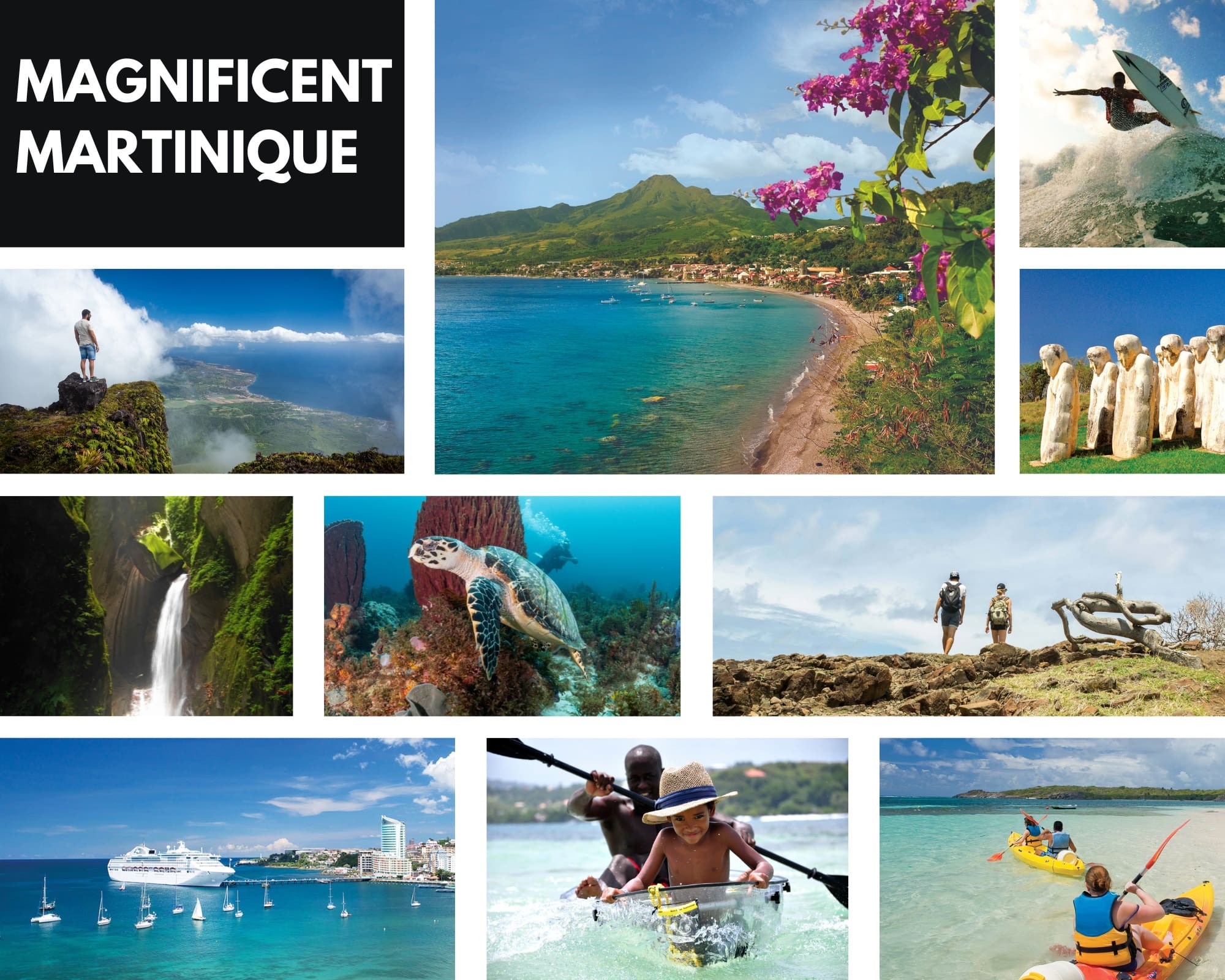 Upcoming Air Canada Toronto-Fort-de-France route welcomed by Martinique; route will complement the airline's service from Montreal
Karine Roy-Camile is inviting Ontario sunseekers to add a Gallic flair to their vacations. Roy-Camille, Canadian director for the Martinique Tourism Authority, is upbeat about her island's tourism prospects in this country's most populous province, in part because of Air Canada's upcoming Toronto-Fort-de-France service, with the airline planning to start linking the destinations on Dec. 16. It will be the first time the carrier will have provided an Ontario-Martinique link, with the route running through winter. Air Canada already has Montreal-Fort-de-France service.
The launch of the Toronto route represents the culmination of a long-term effort championed by Martinique tourism commissioner. Bénédicte di Géronimo. Tourism authorities say offering non-stop flights from Ontario to Martinique will strengthen the bond between Canada and the Caribbean island, building upon a successful 14-year run of non-stop flights from Montreal.
"This connection between The Isle of Flowers and the Canadian economic capital reinforces the presence of Martinique in Canada, which is now our second-most important market," said di Géronimo. "I salute the commitment of our key partners such as Club Med, MSC Cruises and The Martinique Aimé Césaire Airport Company and all partners in the tourism industry in both Martinique and Ontario. This is one more opportunity for our Canadian visitors to discover, taste and share the famous 'joie de vivre' that inspires us every day."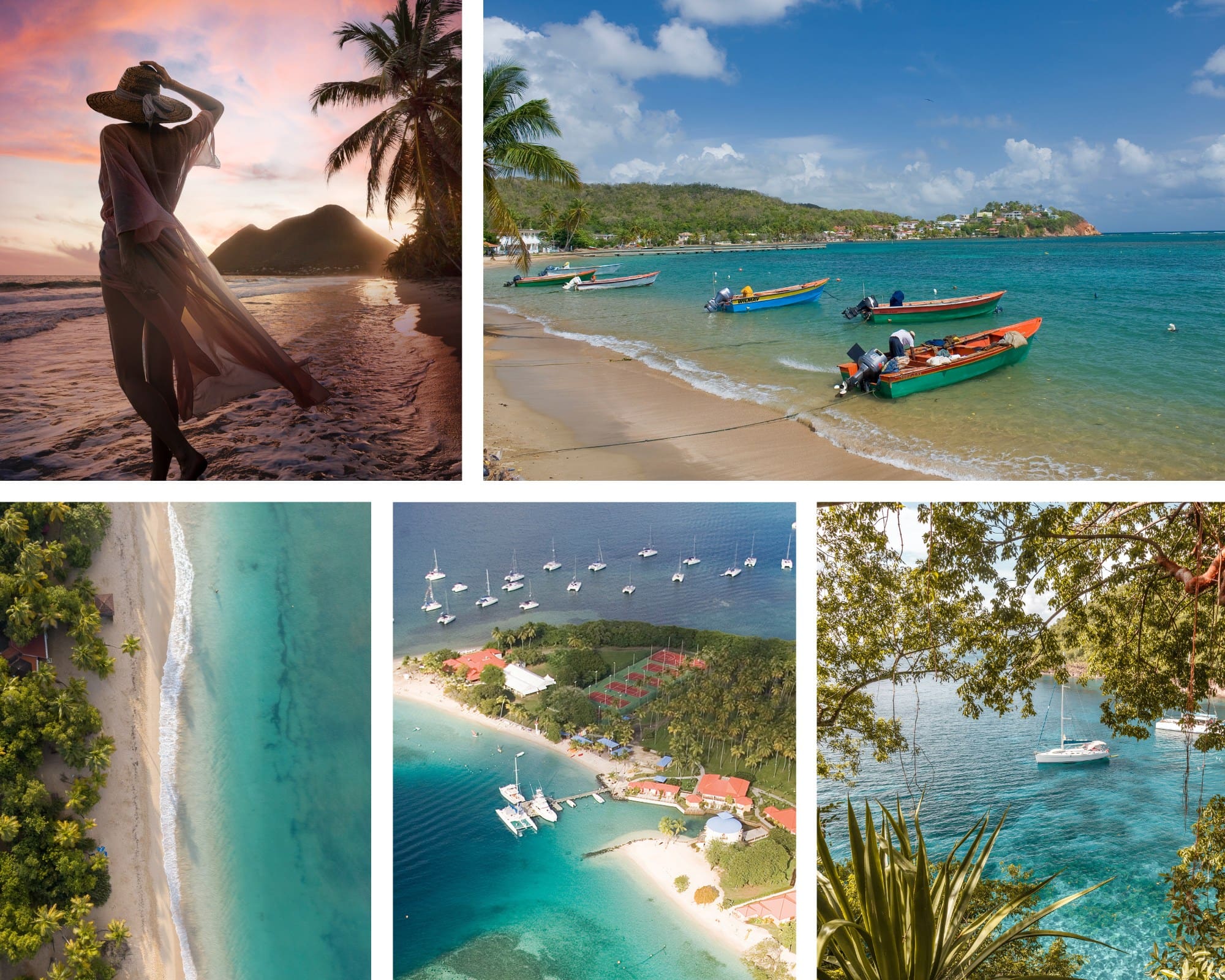 Toronto passengers can enjoy a non-stop, 5-hour flight on an Airbus A220 with 137 seats.   
"Air Canada is very pleased to be the leading carrier between Canada and the French Caribbean, and we are exceptionally delighted to add new flights from Toronto to Martinique this winter. This new service complements our year-round flights from Montreal. Martinique is a unique leisure destination renowned for its rich history and culture, outdoor activities and natural beauty. We have optimized connections to and from our Toronto hub to give customers convenient travel options and bring more people to discover Martinique," said Alexandre Lefevre, vice president, network planning – North America and scheduling at Air Canada. 
"Now we're doing awareness. They'll be our next ambassador," Montreal-based Roy-Camille added of Air Canada's Toronto service to a tropical part of the world that receives the lion's share of its tourists from France but has also built inroads in Quebec, unsurprising given its shared language. Air Canada Vacations will be offering Martinique packages to those in Ontario.
Tourism authorities are promoting Martinique as a different type of vacation to Ontario residents, with an island that is part of France having very visible French influences, including architectural ones. "We're a mix of African, Indian, Caribbean and French," Roy-Camille says. "Everybody is so proud of their heritage and we like to share it. Our culture is on display everywhere. That's what makes us different. Every (Caribbean) island is nice. We all have nice beaches but we (Martinique residents) have a different DNA. This DNA is made by our own history."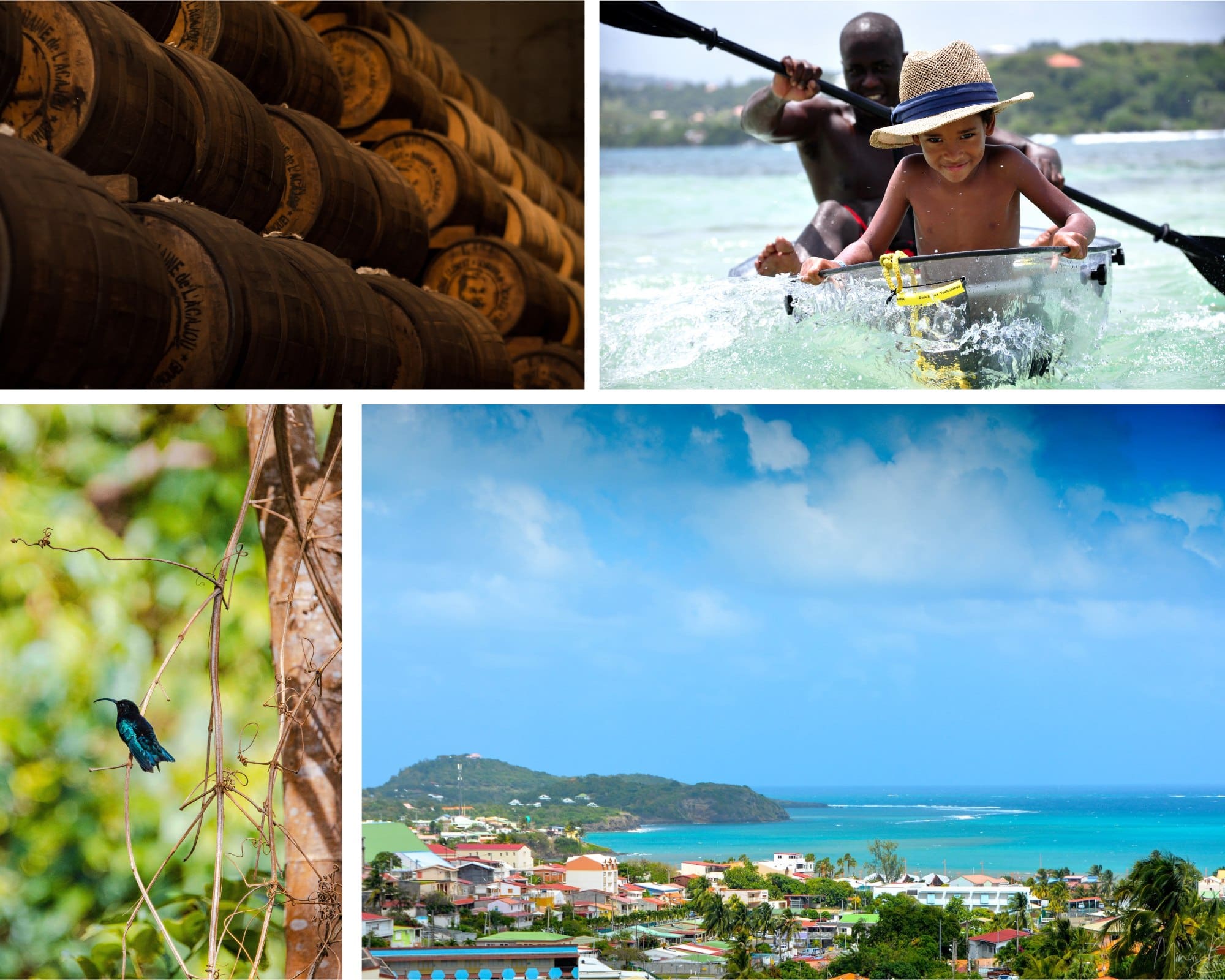 Martinique has clearly caught UNESCO's attention, which has declared it a World Biosphere Reserve, recognition of a biodiverse island that has 5,600 types of mushrooms and over 3,000 types of trees. "We're a hotspot of biodiversity," Roy-Camille stated.
Knowledgeable, multilingual tour guide Andre La Houssaye notes that his island is more biologically diverse than France, despite France dwarfing Martinique in size. UNESCO has also paid tribute to Martinique's yole boats, which date back centuries and which locals now like to use in competitions, reflecting the importance of traditional boats in the history of the region. Yoles are light, fast, shallow-draught boats with a tapered shape, and can sail with one or two sails. Crew members must perch off the hull on long movable poles to balance the boat.
The United Nations body is also expected to honor the island's Mount Pelée and the Pitons of northern Martinique, which are up for specific recognition on UNESCO's 2023 list of Natural Sites. "Can you imagine such a small island receiving 3 UNESCO recognitions?," Roy-Camille asked.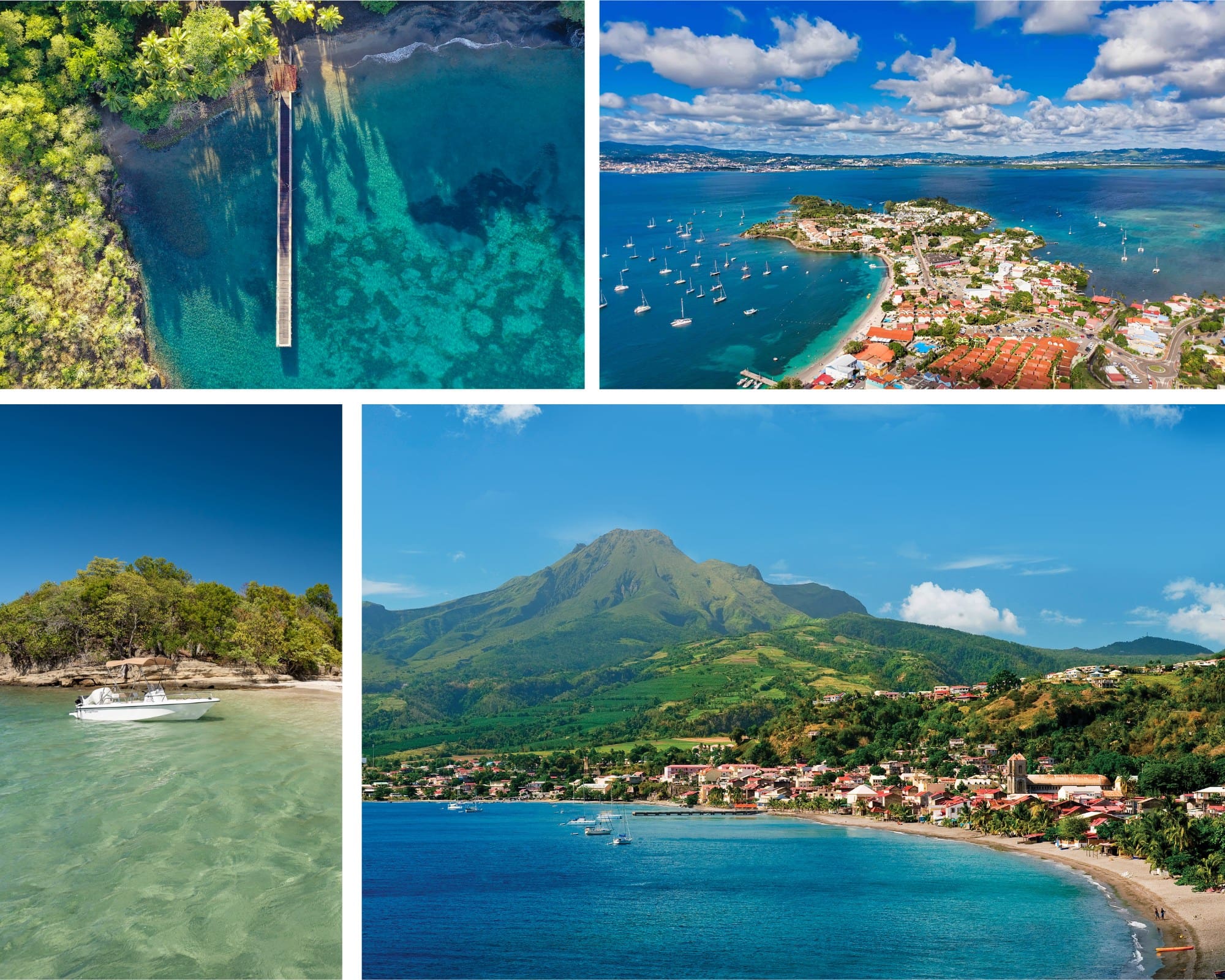 Often-rugged Martinique landscapes coated with thick rainforest frequently draw comparison with nature-rich Costa Rica from visitors, and Roy-Camille notes black-sand beaches are found on the north end of the island, while beaches on southern Martinique have white sand. Roy-Camille says Martinique is protective of its beaches, with many being hotel-free and others only having smallish hotels. The east coast is popular with those who enjoy the likes of kitesurfing and windsurfing.
Fort-de-France, the island's vibrant capital, is home to colourful dwellings, sprawling gardens and French cathedrals along the crescent of a scenic bay. French is spoken to by all Martinique residents and Creole is also widely spoken, with Martinique now lobbying France to give Creole official language status on the island. Martinique has somewhat bucked a Caribbean trend by only having one all-inclusive, a Club Med.
But Roy-Camille says Martinique is a "type of island to discover," with visitors easily able to rent cars and explore it. She says Ontario residents who only speak English will find it easy to communicate with those in tourism, and also says ties with France have ensured a high standard of living and Martinique is also a very safe destination for visitors. Roy-Camille says she's confident that those in Ontario and other parts of this country who choose Martinique for their vacation will find their decision a rewarding one.
"If you think you know all the Caribbean, you will be surprised by Martinique," she continued. "You have to go to find out about it. You will come as a visitor and leave as part of our family."
More information can be found at lamartinique.ca.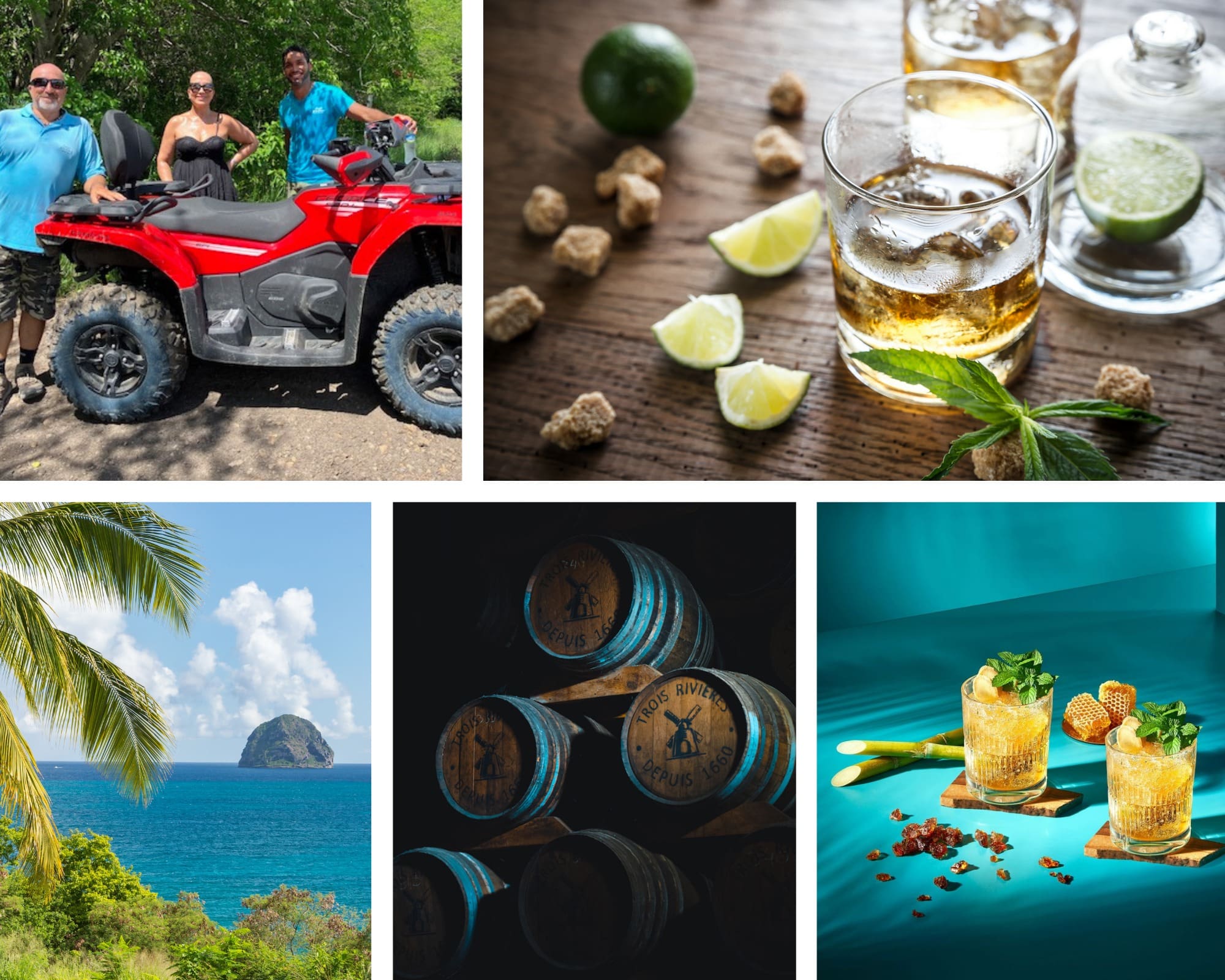 Ruminating about rum in Martinique: Distillery tastings provide insights on the spirit
Ralph Couteperoumal isn't above raising cane. Sugar cane that is…
Couteperoumal works for Martinique rum distiller Trois Rivieres, where his duties include leading people on a tour of a distillery that once produced millions of litres of rum a year but has since been idled and now serves as a tourist attraction. The engaging former Martinique tourist board staffer leads visitors throughout massive machinery and containers that once stored rum during the aging process, and also hoists large shoots of sugar cane — the base of rum production — for visitors to see. And the multi-tasker also will also host on-site rum tastings, providing insights into an alcohol routinely associated with the Caribbean, including Martinique, the rums of which frequently win awards in international rum competitions.
Couteperoumal and other coworkers who give tastings are carefully schooled by Trois Rivieres before they begin familiarizing guests about rum's production and how to best appreciate a drink of it. But does the average Caribbean visitor really know about the making of the spirit used in such Caribbean creations as mojitos and rum punches and the subtleties between different brands. Well, says Couteperoumal, often not. "This (educating people about rum) is our goal," he says of the rum tastings. "People come here and get some education about rum. There are so many differences."
Trois Rivieres' relocated its distilling process to another part of Martinique for economic reasons but still maintains the sprawling plantation, which produces a large amount of sugar care on fields the company offers guided ATV tours on. In addition to the former distilling site, the planation has stores, including one that sells its rum and serves as the venue for the tastings that provide insights on learning to appreciate rum's different facets and bringing out its flavours.
Couteperoumal is proud of Martinique rums, believing they're unequalled and suggests the island's soil and climate may have lead to its success in creating brands that have won international acclaim. France is the biggest market for Martinique's rums but Couteperoumal notes they're sold in close to 40 countries, including this one, with liquor stores in Quebec and Ontario carrying some. Meanwhile, Couteperoumal says he and his colleagues are happy to provide insights to visitors about an alcohol commonly associated with the tropics. "We're working very hard to share our knowledge," he reports.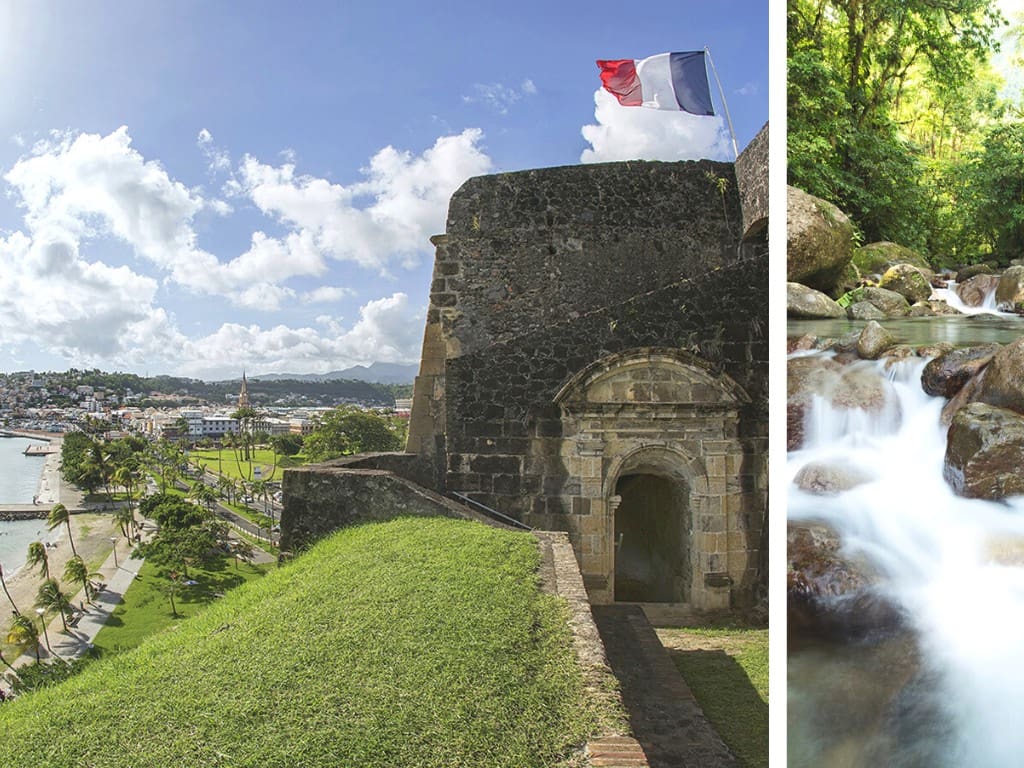 Love lounging lizards? This fort is the place!
Martinique tour guide Maurice Michel Ventose is apparently somewhat used to being upstaged by some of the island's scaly residents when he's showing tourists an imposing historical site. Ventose, who guides in both English and French, routinely leads visitors on tours of Fort de France's massive, ocean-fronting, three-tiered Fort St. Louis, which also serves as a home to iguanas, with the lounging reptiles frequently visible to those exploring the structure. "This is where I lose my clients. They want to see iguanas. They stop caring about history," Ventose reports of guest reactions when seeing the tropical creatures.
Ventose warns people that iguanas may become nervous if people try to touch them and can give a painful whip with their tails but are actually herbivores. ("During mango season they are spoiled rotten.") Fort Saint-Louis is in the unique Caribbean position of being a very long-standing fortress that continues to serve as a modern naval facility, with the French navy basing two frigates in it that are used for the likes of drug interdiction. Work on the fort — now a historical monument — began in the first half of the 17th century and continued into the 18th.
Fort Saint-Louis has a turbulent history, having been attacked by both the Dutch and English, the latter of whom actually captured it at times and would rename it Fort Edward. The fort would always subsequently be returned to the French during peaceful times. Parts of the stone fort are off-limits to visitors because of its status as a working military facility but visitors are welcome to tour other parts, entering low tunnels and seeing vintage cannons. "We do really recommend this place," says Karine Camille-Roy, who heads the Martinique Tourism Committee's Canadian office.
Lengthy negotiations with French authorities resulted in parts of it being opened to tourists, Fort Saint-Louis rises well above the surrounding area, providing impressive views of Fort de France and its harbour but also prompting Ventose to caution people about where they stand while on his tours. "You can't stand on the ramparts," he warns. "Falling — that is it. No more vacation. Finito."
Meanwhile, the affable vegan guide is happy to pose for pictures with his clients, confident his presence in a picture will enhance it. "I'm very photogenic by the way," he counsels clients.