Somewhere Inn, Calabogie, Ont.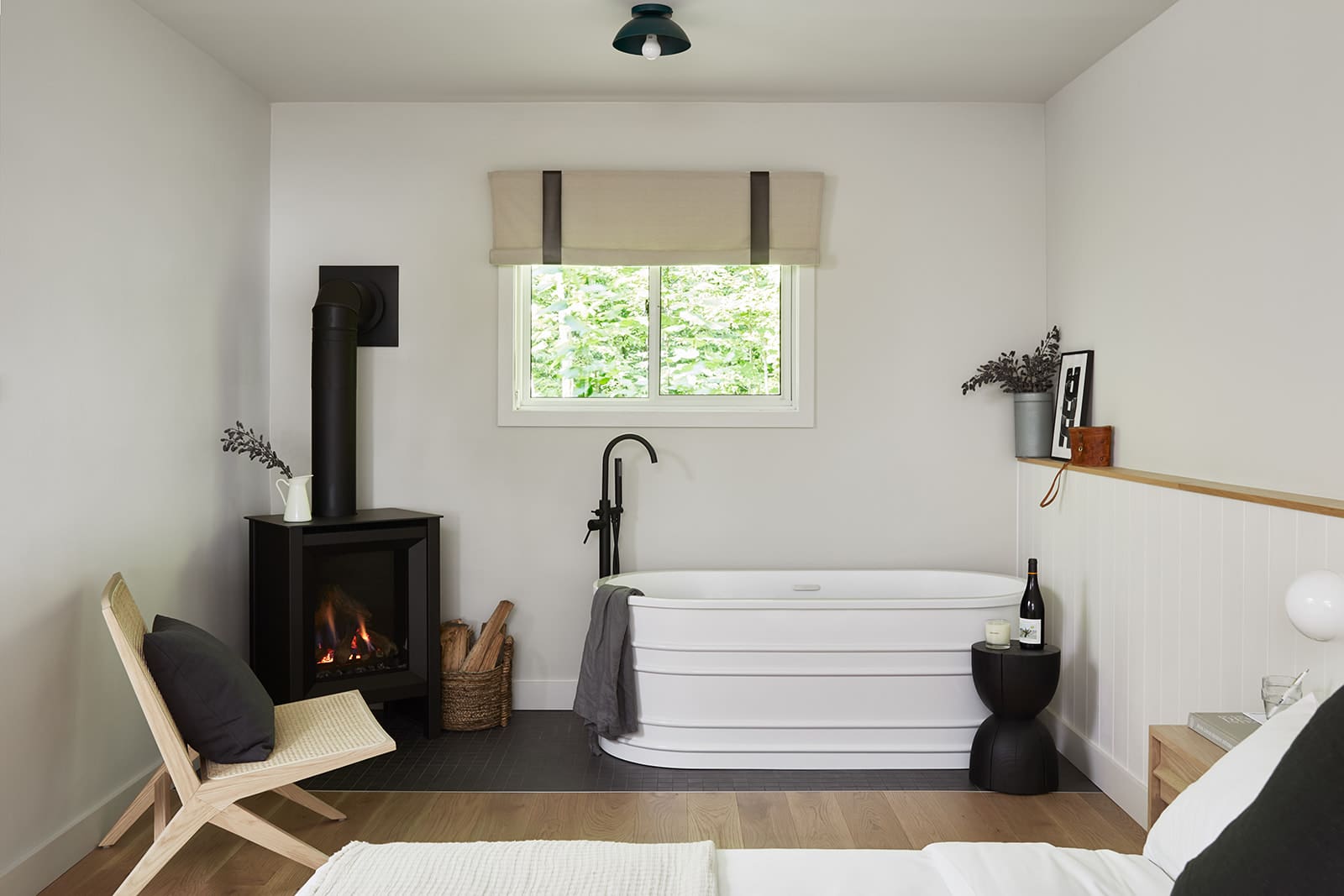 Calabogie, Ont.'s Somewhere Inn says it's in somewhere special.
The Ottawa Valley retreat opened on Labour Day weekend, with the 11-room motel providing "boutique accommodations in an unexpected and idyllic setting."
Somewhere Inn was created by husband and wife team Joel Greaves and Devon Vaillancourt, who wanted to find a way to extend the sense of relaxation and community experienced at the Muskoka cottage they redesigned together in 2017. After 12 years of corporate work, Greaves made the move from Toronto to Calabogie to pursue his passion for hospitality and the great outdoors. He hoped to create a place where anyone could kick back, discover the beauty of Ontario, and spend time with the people they love. At Somewhere Inn, he says, "your stresses just roll off your back."
Nestled amongst ski hills, canopied hiking trails, and clear blue lakes, Somewhere Inn is a gateway to exploring the Ottawa Valley. Guests and their furry friends (the motel is dog-friendly) are invited to enjoy mountain and lake views from communal fire pits. The motel is situated right across from Calabogie Lake, with freshwater beach access two minutes away.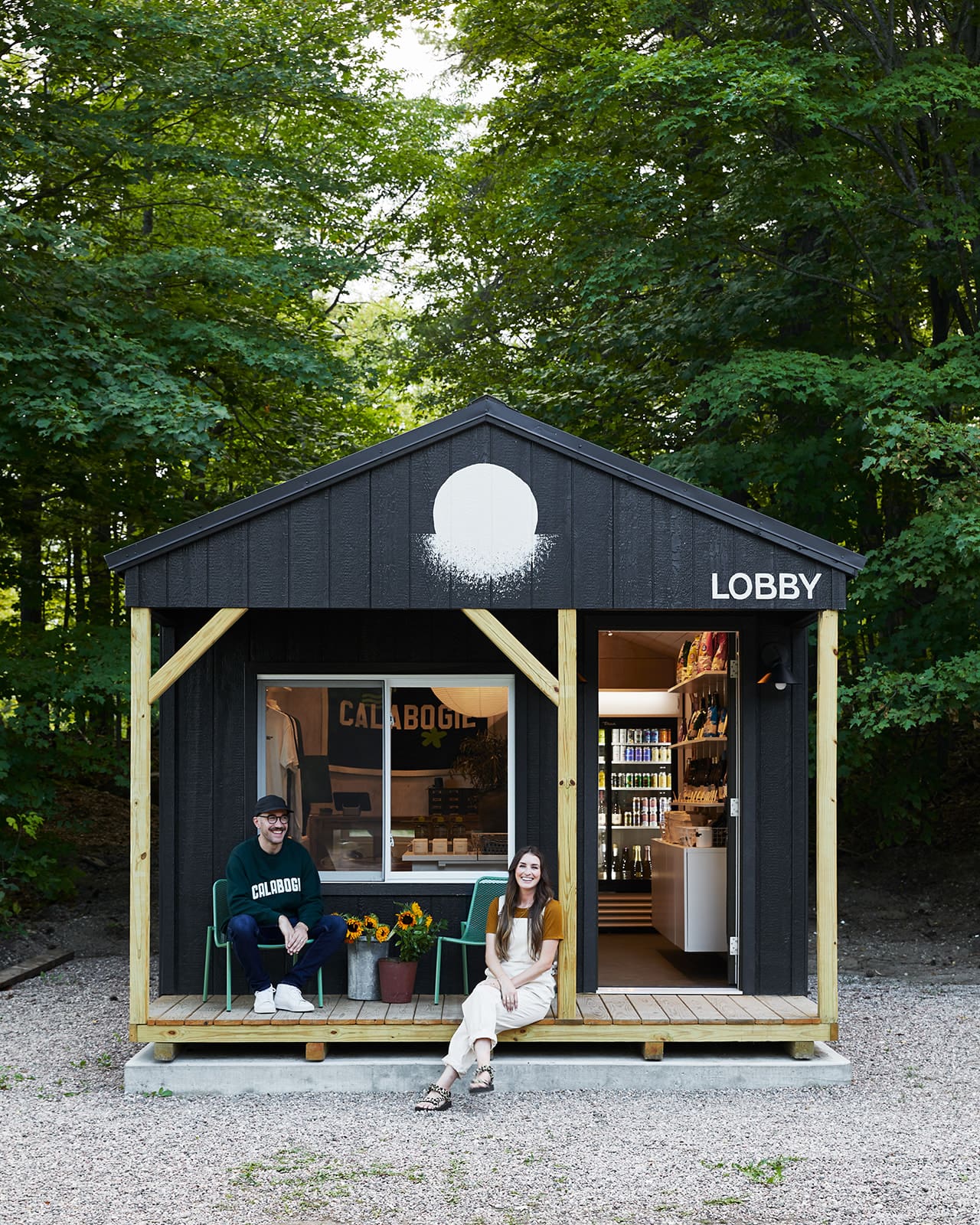 Somewhere Inn has taken the 1% for the Planet pledge to donate a portion of revenue to the Mississippi Madawaska Land Trust, an organization working to preserve land and protect the future. 
Greaves and Vaillancourt have collaborated with local vendors wherever possible. "From paint to furniture art, as small business owners ourselves, it was essential to partner with like minded Canadian brands and makers," says Greaves. Guests can sleep easy on Canadian-made Endy mattresses, fan-favourite pillows, and all-season duvets, chosen specifically to maximize comfort, and enjoy breakfast in bed by Oh-el-la Cafe, a local staple. The lobby doubles as a bottle shop, with Ontario craft beers, natural wines, and snacks curated by Gibson & Co. The Somewhere Inn team will also be partnering with local food trucks to operate on site. 
"Simply put," Vaillancourt states,"we're just a bunch of friends trying to create something beautiful and special." 
For booking, rates, COVID-19 safety protocols, and more information, visit somewhereinn.ca.