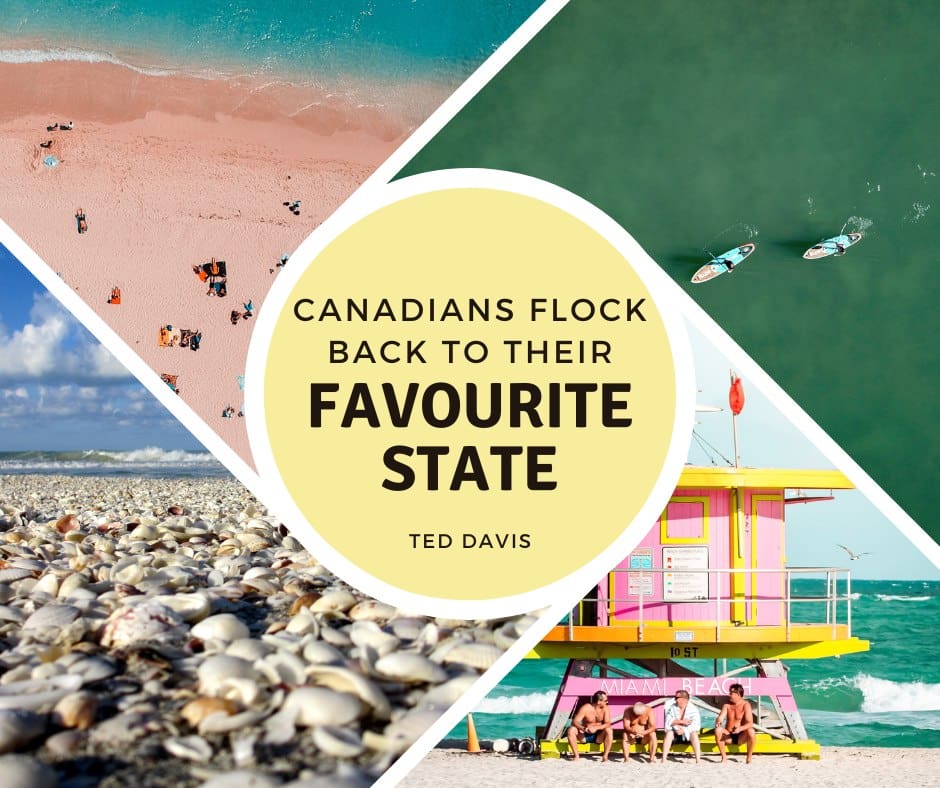 Canada's place of priority in the consideration of Florida tourism authorities was easily confirmed by visitor numbers that were presented in the oceanfront city of West Palm Beach recently.
There, an impressive demonstration of tourism loyalty to the state by Canadian travellers was tabled by the tourism association Visit Florida, which brought a host of stats to the Florida Huddle travel trade marketplace in early February.
Those stats, displayed and explained to international media members, left no doubt that Canada is the largest supplier of visitor dollars to the state – especially in its rapid rebound from the doldrums of the pandemic.
For instance, a total of 1.04 million Canadians came to Florida in the fourth quarter of 2022. That's a big jump of 278% since the Q4 of 2021 and down just — 4.5% compared to the Q4 of pre-pandemic 2019. This marks the first quarter with over a million Canadian visitors since the pandemic started, said Visit Florida.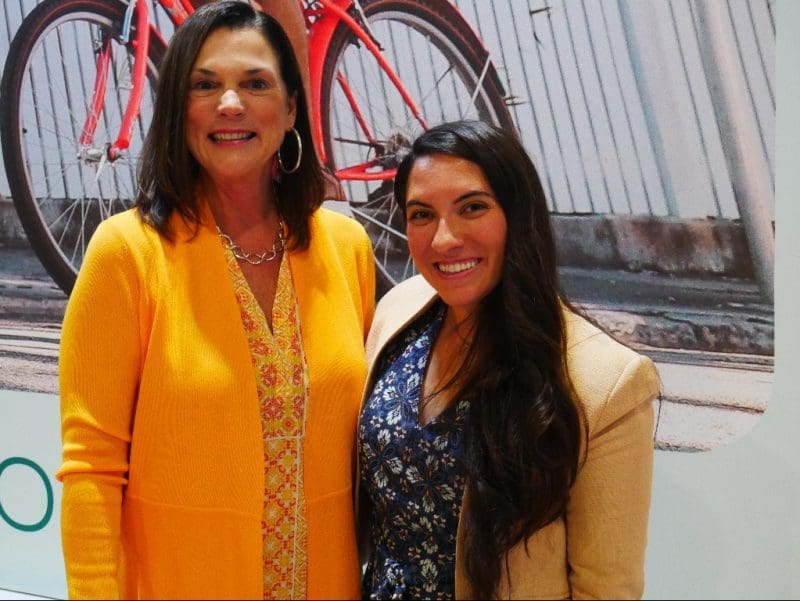 Dana Young, the CEO of Visit Florida, and Brianna Green, senior public relations account executive at Visit Florida, met with exhibitors, buyers and international media at the Florida Huddle.
"Canadian visitors are crucial to Florida tourism, and we have missed them, so welcome back!" said Dana Young, the CEO of Visit Florida, who was on site at the Hilton West Palm Beach for the Huddle.
For comparative context, consider that this vigorous comeback has driven Canada well beyond other international source markets for Florida visitors.
In the latest source market rankings, Canada – at its customary number one spot – is well clear of the United Kingdom at number two, with nearly 2.8 million visitors in 2022 vs. 1.1 million for the UK in the same year. Behind the UK as the top 10 international source markets to Florida are Brazil, Colombia, Mexico, Argentina, Germany, Chile, Ecuador and Peru.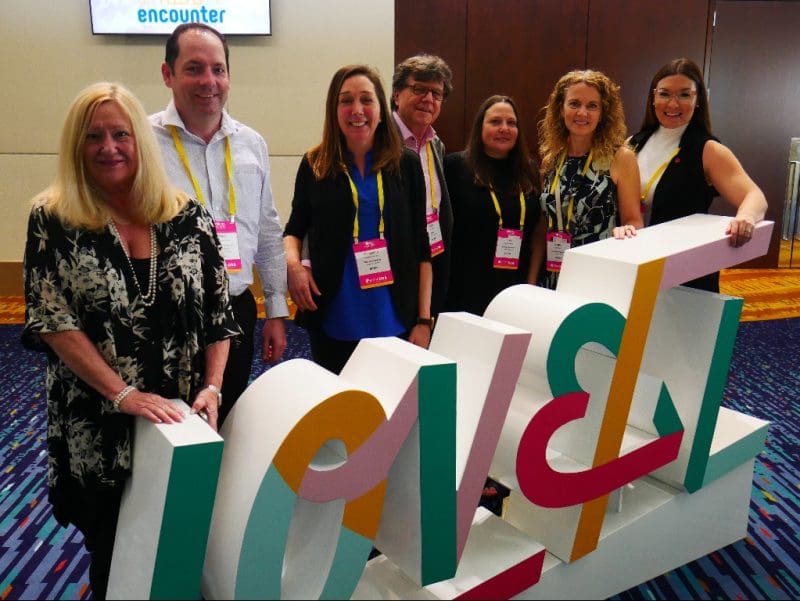 The Canadian contingent at Florida Huddle 2023 included (l. to r.) Susan Webb, president of VoX International PR; Terry Vander Linden of AMA Travel, Madeline Brydon of WestJet Vacations, Colin Rusch of Goway Travel, Elvira Speziale of Sunwing Vacations, Kristen Bell of Sunwing Vacations and Audrey Tanguay Beaudette of Air Canada.
Finally, when it comes to choosing which state is preferred by overseas visitors, the stats leave little doubt that Florida is the winner. In 2021, Florida reached an overseas market share of 44.6% — meaning nearly half of all the overseas visitors to the US in 2021 came to Florida.
This preference was echoed by a "vacation intention" survey of Canadians that was done by Visit Florida to determine which states are being considered for holidays by Canucks in the next 12 months.
It revealed that, in Nov. 2022, 49% of those Canadians surveyed said their top preferred state for a vacation was Florida, edging out New York, which was chosen by 48% of respondents, and California, with 39% of respondents.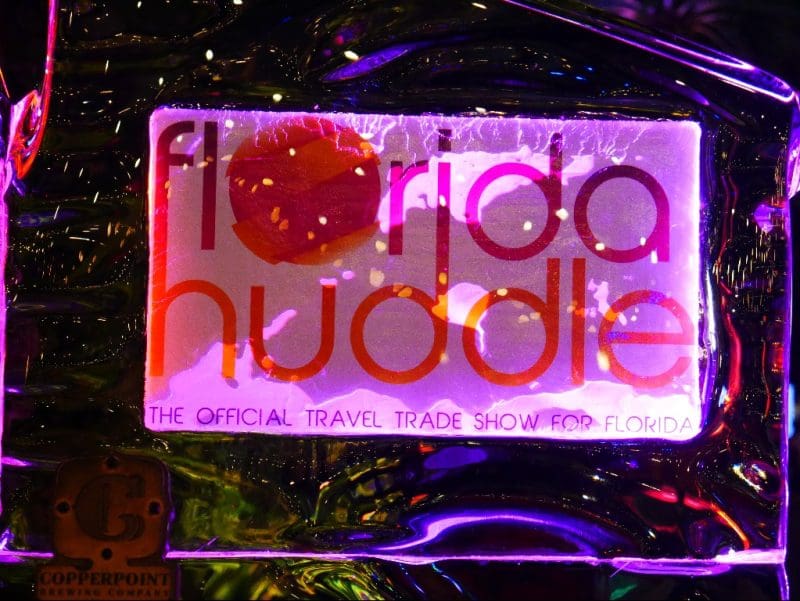 There are still considerable challenges facing Florida (and many other tourist destinations) that were reviewed by Jacob Pewitt Yancey, the director of consumer insights and analytics for Visit Florida during the Huddle.
These include very long wait times to get US visas in some countries and the continuing economic gloom, determined by rising inflation rates and the far reaching effects of the war in Ukraine. But despite these challenges, the rebound in visitor numbers to Florida is impressive, said Yancey.
He also pointed to the competitive landscape as a factor that could dampen the recovery. He noted that Florida had gained an advantage by essentially staying open during the pandemic and continuing its marketing efforts, while other tourist destinations were closed. But that advantage is mostly gone now, as those destinations scramble to make up for lost time with new tourism marketing efforts.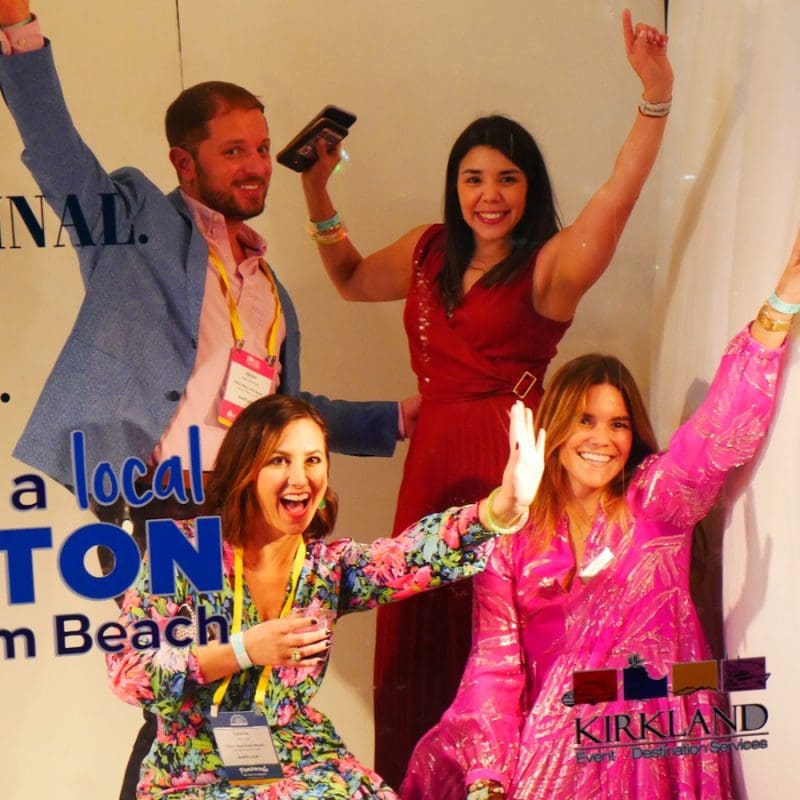 Florida Huddle attendees gathered to socialize at the event's opening night party, at the Hilton West Palm Beach.
Hawaii can be considered one of those competitors. In the vacation intentions survey, Hawaii garnered just 27% of Canadians who were considering a visit to the Aloha state, but it offers an entirely different – and very attractive – holiday proposal to potential vacationers to the U.S. It is thus a principal warm weather rival to Florida – especially for travellers from Western Canada.
As such, the operation of a new Air Canada flight to Miami from Vancouver is cause for "great excitement" at Visit Florida, which hosted the Florida Huddle.
Air Canada's new direct, non-stop service from YVR to MIA is a legitimate alternative to Hawaii as a holiday choice from the Canadian west coast, given the flight time from Vancouver to either Honolulu or Miami is roughly the same, at just over six hours.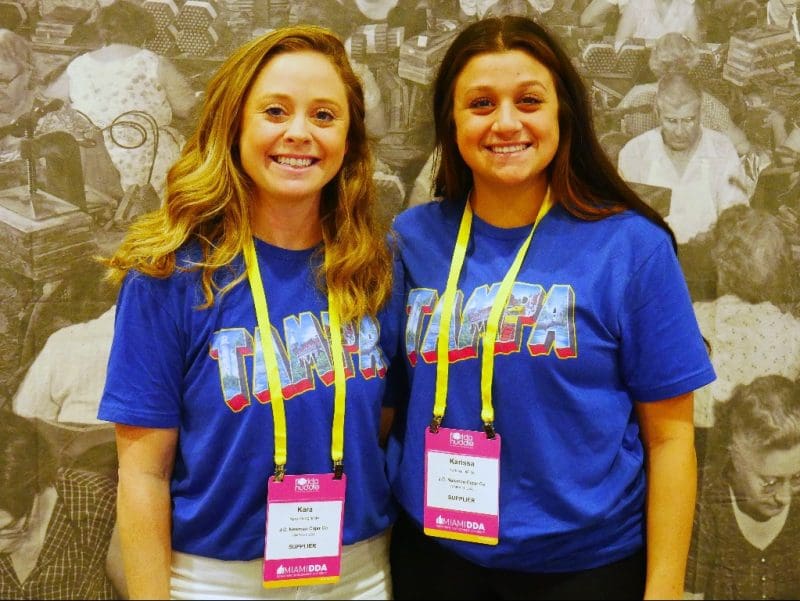 Kara Guagliardo and Karissa DiPillo of JC Newman Cigars in Tampa, which has recently opened a museum describing the company's long history.
The Miami flight is the now longest commercial air route from Canada to the U.S. on the continent. It has been nearly 18 years since a non-stop service has connected Vancouver to Miami.
Young says there are many reasons why a Canadian traveller might want to invest their six hours in the air travelling to Florida rather than Hawaii. Chief amongst those is the wonderfully warm and inviting weather while most of the rest of the continent shelters from the chilly blast of winter. But Hawaii has warm/hot weather in spades.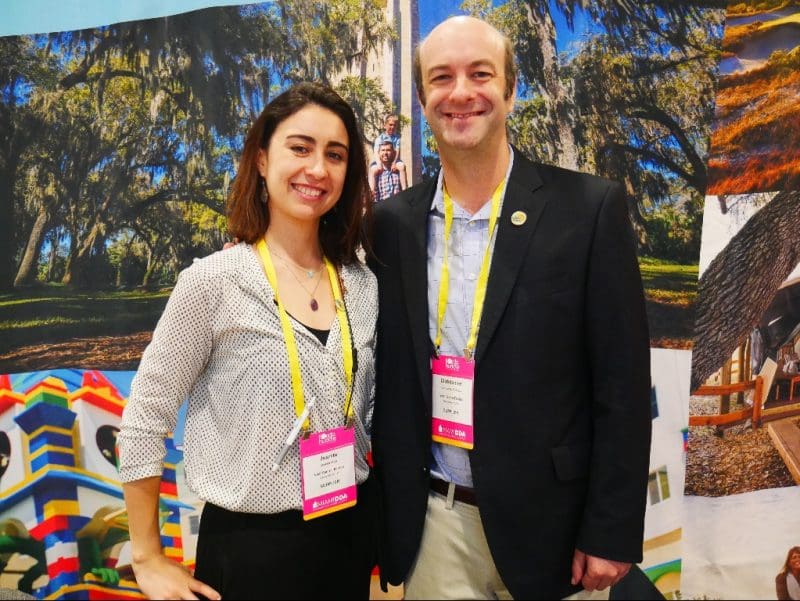 Juanita Gomez and Christopher Follenus of Visit Central Florida. Gomez is the Canadian market rep and is based in Oakville.
No, the most telling yardstick for comparison is the sheer diversity in attractions, dining options and myriad activities in the state of Florida – and they all tend to have lower price tags, said Young.
"There is a broader diversity of experiences than Hawaii," said Young, noting that one main point of difference is that the state offers a vast variety of theme parks, making it a major destination for families.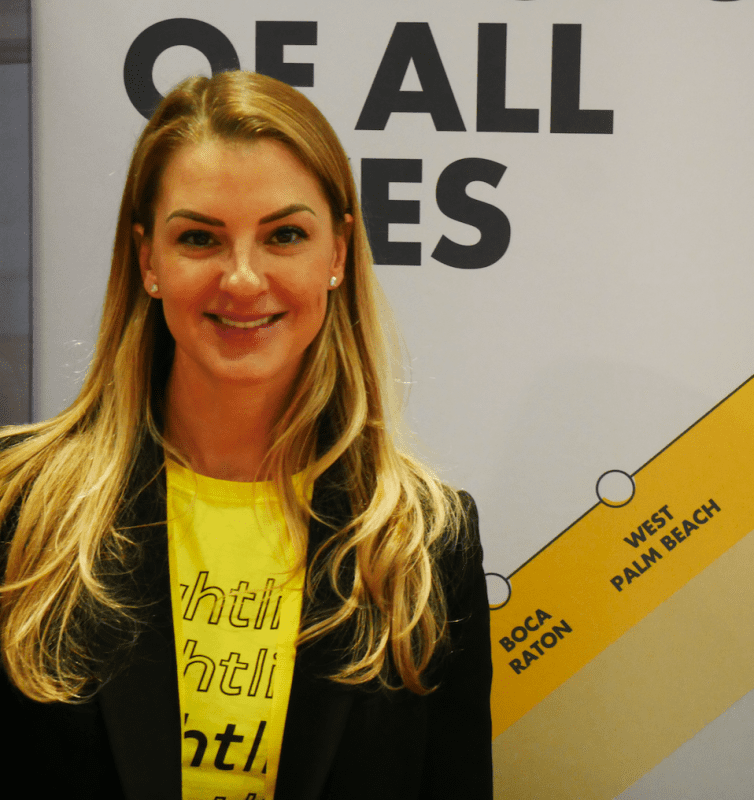 Julie Sharenow is the VP of sales for the Brightline train, which runs from Miami to West Palm Beach, and will soon open a new line to Orlando.
Many of those various suppliers came to exhibit their wares on the trade show floor of the Florida Huddle at the Hilton West Palm Beach. At this event, Florida tourism product suppliers met with 186 product buyers from 18 countries – a record number for the Huddle. "This was the most successful Huddle yet," said Young.