Vacation to Nowhere at the Fairmont Vancouver Airport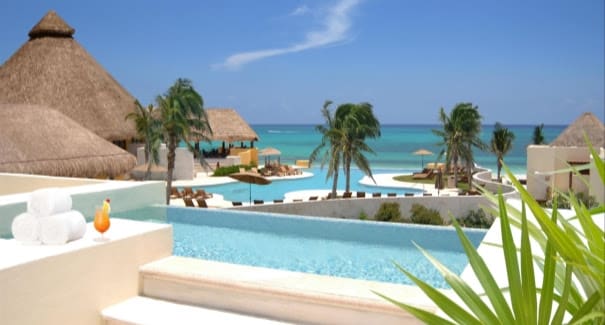 The Fairmont Vancouver Airport is coming to the rescue of Vancouverites who typically like to escape drizzly Pacific weather for sunny beach vibes over the Valentine's Day holiday.
Those people are faced with a dilemma in 2021 as travel restrictions continue to limit vacation options and so the Fairmont Vancouver Airport is there to help with a unique Vacation to Nowhere stay package. In partnership with Fairmont Mayakoba, located in Mexico's Riviera Maya, this cheeky-yet-elevated staycation experience recreates some of Fairmont Mayakoba's signature offerings, "transporting guests to Mexico without ever leaving the airport."
Starting at $699, romance-seekers will enjoy a Mayakoba-themed room, two hours private pool time with cocktails and snacks, dinner and breakfast for two, overnight parking and late check-out.
"Don't let the travel restrictions get in the way of a romantic beach-filled tradition," the hotel advises.