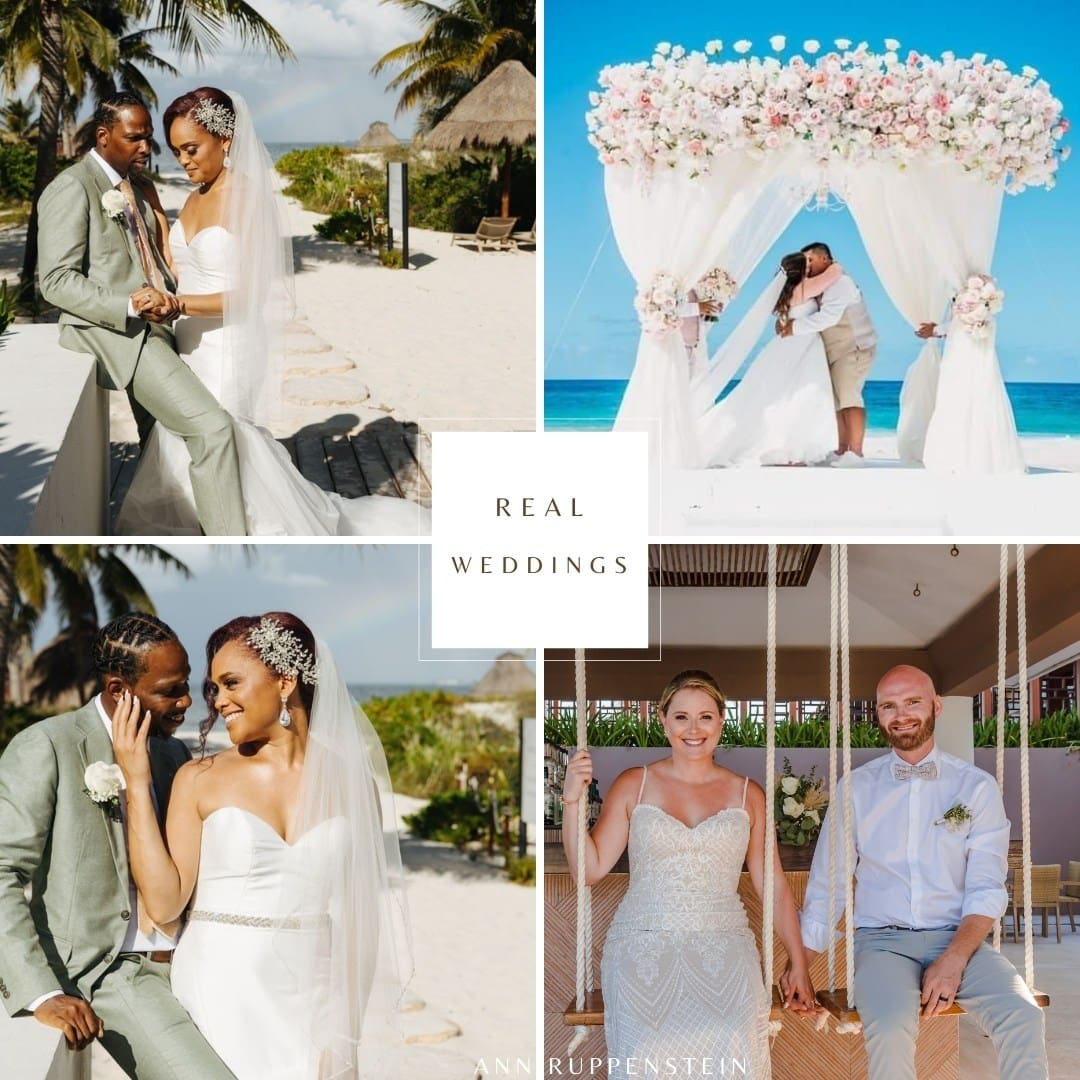 A look at romance trends and real agent booked destination weddings
With over 20 destination weddings already locked in for 2023, Calgary-based travel advisor Pamela Walker of Weddings by Escapes reports that "destination weddings are definitely trending again."
Due to a limited amount of nonstop flights out of the west, she says the majority of her couples are choosing Mexico year round or opting for Jamaica or the Dominican Republic in the high season.
"By the end of this year I will have assisted 22 happy couples celebrate their vows in paradise," Walker tells Travel Courier. "And with 20 more already confirmed to say their 'I do's' in destination next year, 2023 looks to be back on track to nearing pre-pandemic levels."
Similarly, Oakville, Ont. based Shalene Dudley of Latitude Concierge Travels is witnessing a surge in demand for destination weddings.
"We are overwhelmed by the amount of requests that have come up," she tells Travel Courier. "Engagement season is approximately two months earlier than previous years. I had 17 in 2022 and already have 25 ready for 2023!"
With the future looking strong for romance, Travel Courier is taking a look back at some of the real weddings Walker and Dudley booked over the past year.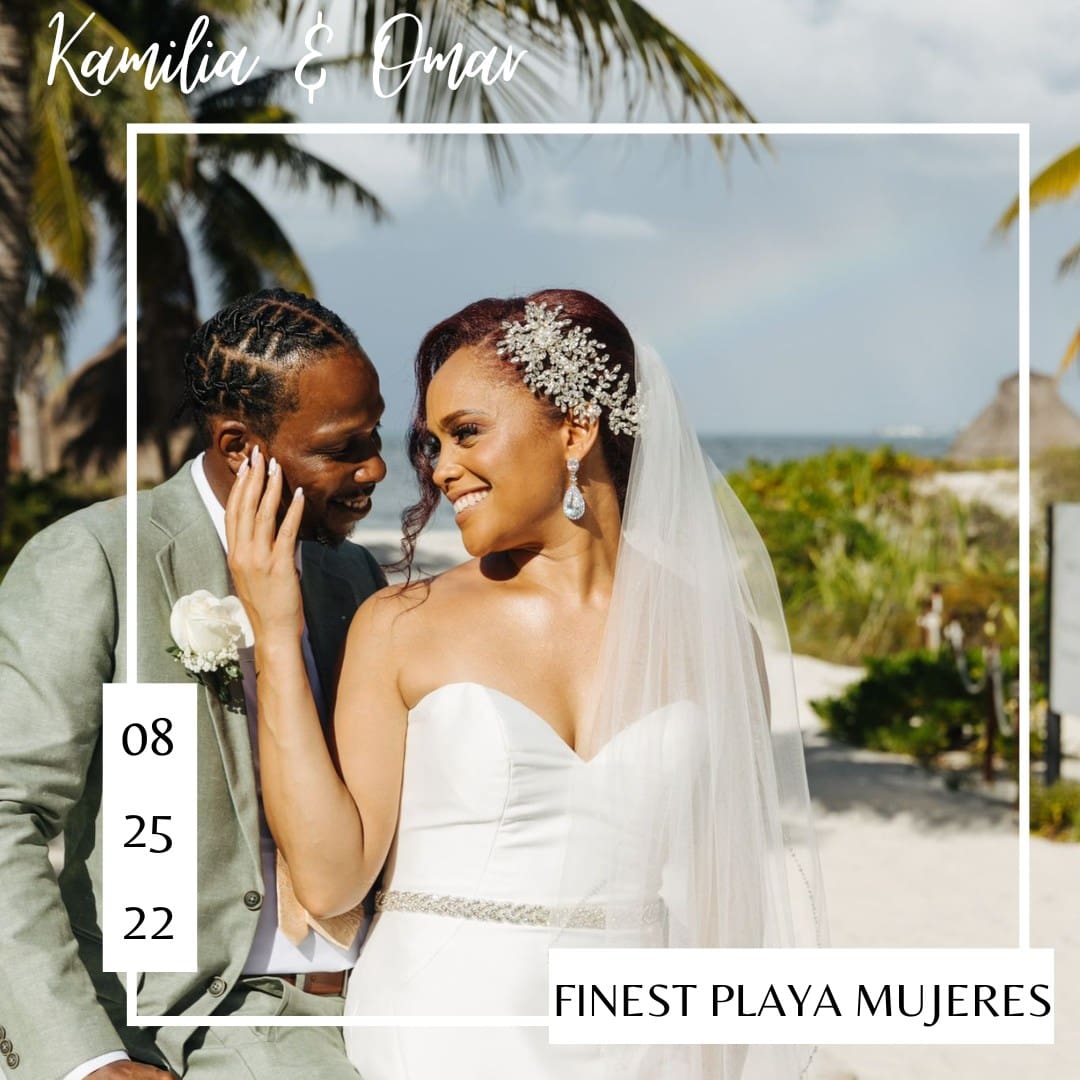 The couple: Kamilia & Omar
The wedding: Finest Playa Mujeres, Riviera Maya, Mexico on Aug. 25, 2022
Size of the wedding group: 56
Booking agent: Shalene Dudley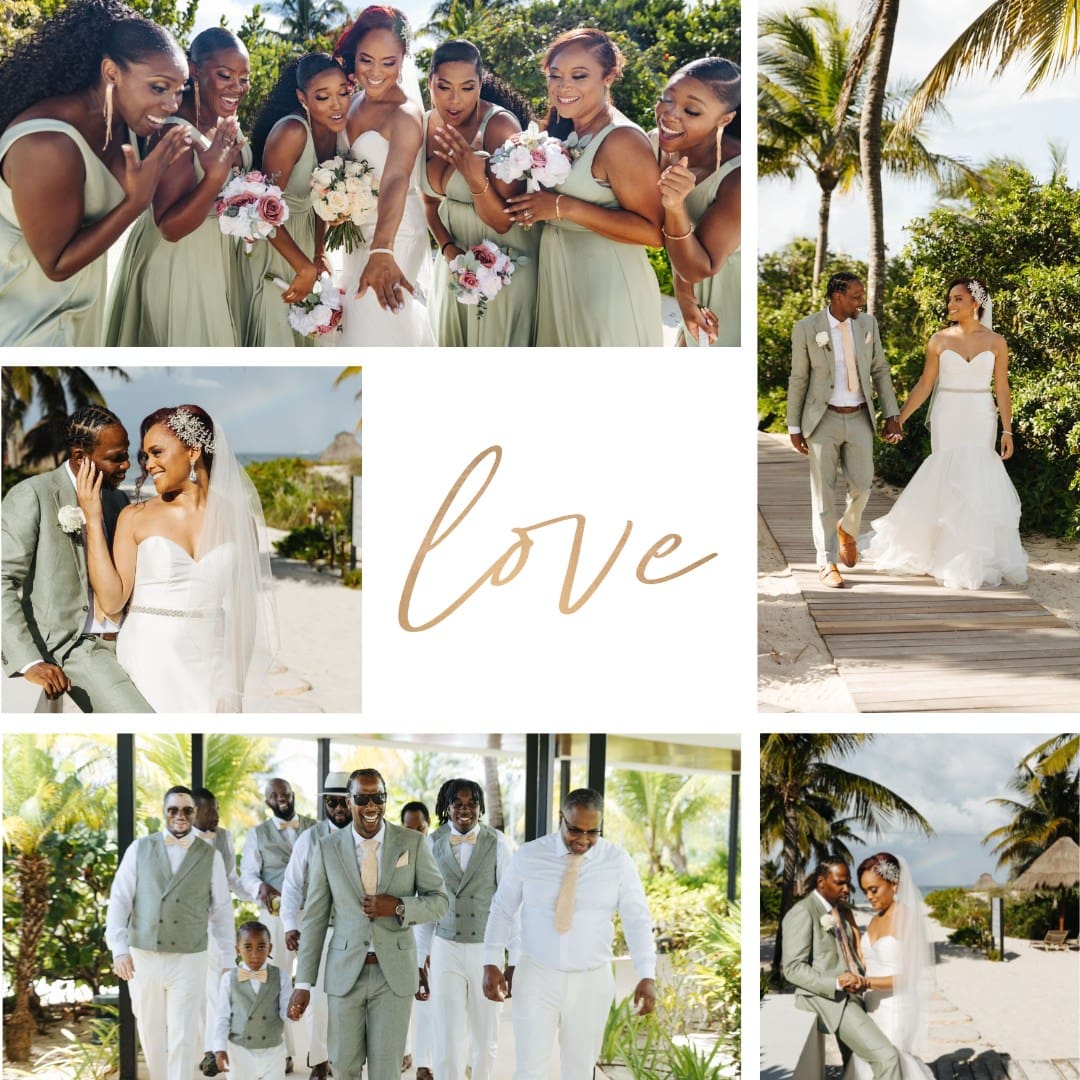 Dudley says that "Excellence/Finest have some of the most beautiful wedding locations and an extremely simple booking process." However, she says destination wedding agents and clients should be aware of the limitations on the size of contracted groups.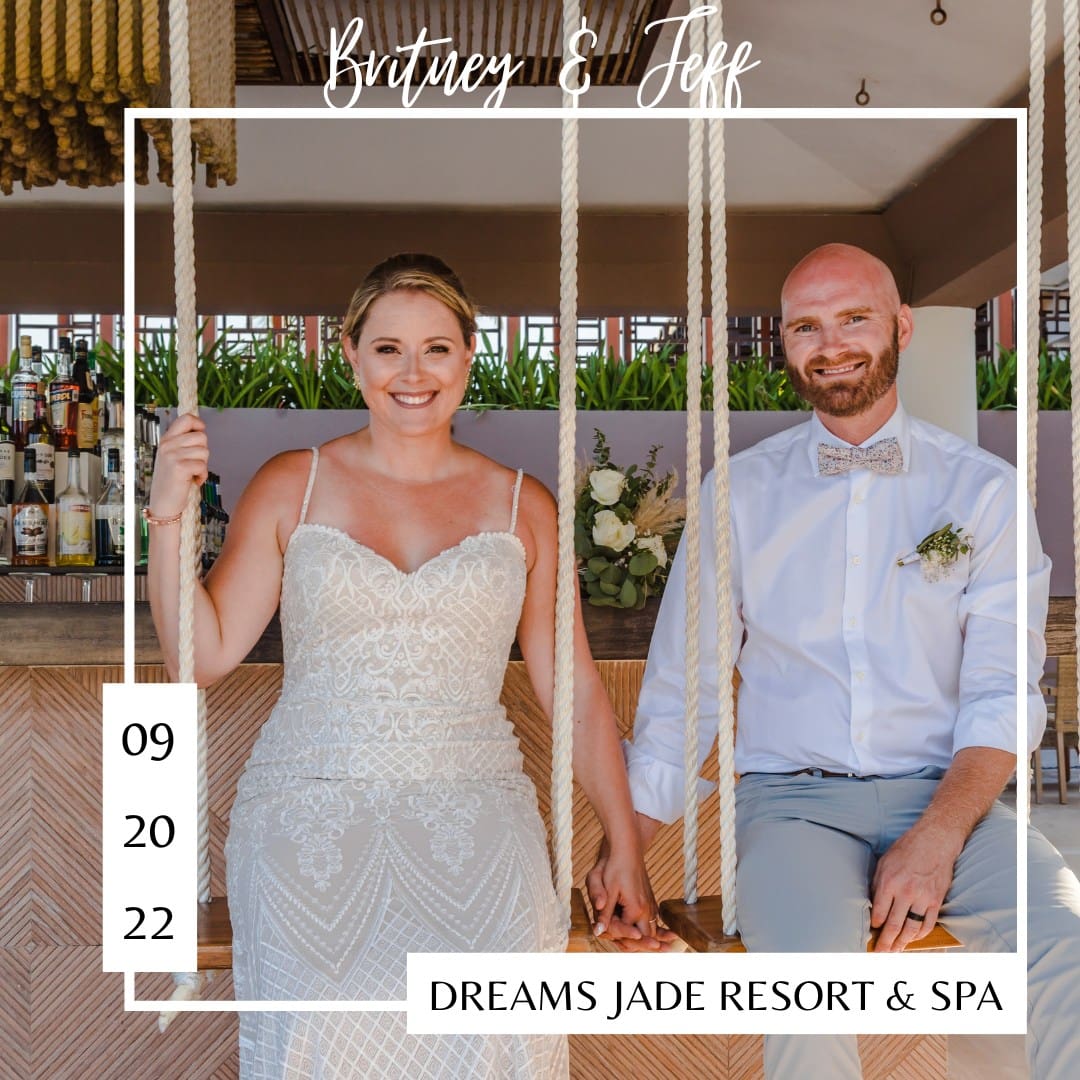 The couple: Britney & Jeff
The wedding: Dreams Jade Resort & Spa, Riviera Maya, Mexico on Sept 20, 2022
Size of the wedding group: 47
Booking agent: Pamela Walker, Weddings by Escapes
Photographer: Adventure Photos, Ernesto Sauza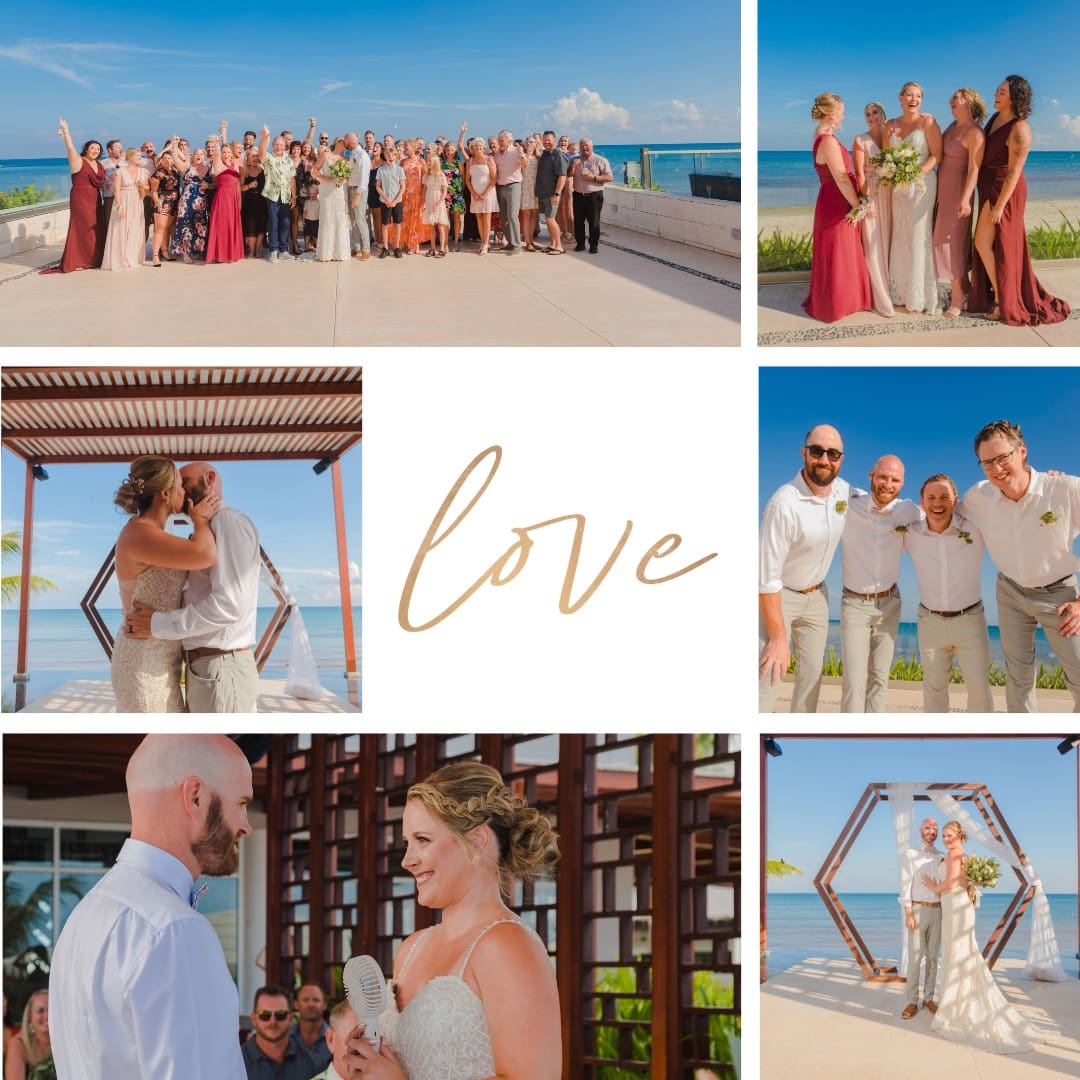 My fan to hold… an anecdote from the bride:
It was so incredibly hot the day of our wedding (42 degrees when you factor in the humidity) and to try to preserve my hair and make-up, I had brought this little handheld fan that was small enough to hold behind my bouquet. Everything was great until during the vows, I was supposed to recite this one particular line, "I give you my hand to hold," but because of this fan and my flowers, I didn't exactly have another hand to give. I just kind of panicked and said, "Um, my hands are busy right now!"
The comment got a laugh from everyone since there was no way I was sacrificing the little bit of breeze that the fan provided. Then the officiant was like, "how about, I give you my fan to hold'?!" So, I repeated the line and gave my precious fan over to Jeff to hold and point towards me while we recited our vows, forever cementing its importance into our words for each other. Our guests loved the joke and I don't think anyone will ever forget that little fan and how it made being in a wedding dress in sweltering heat just a tiny bit more bearable.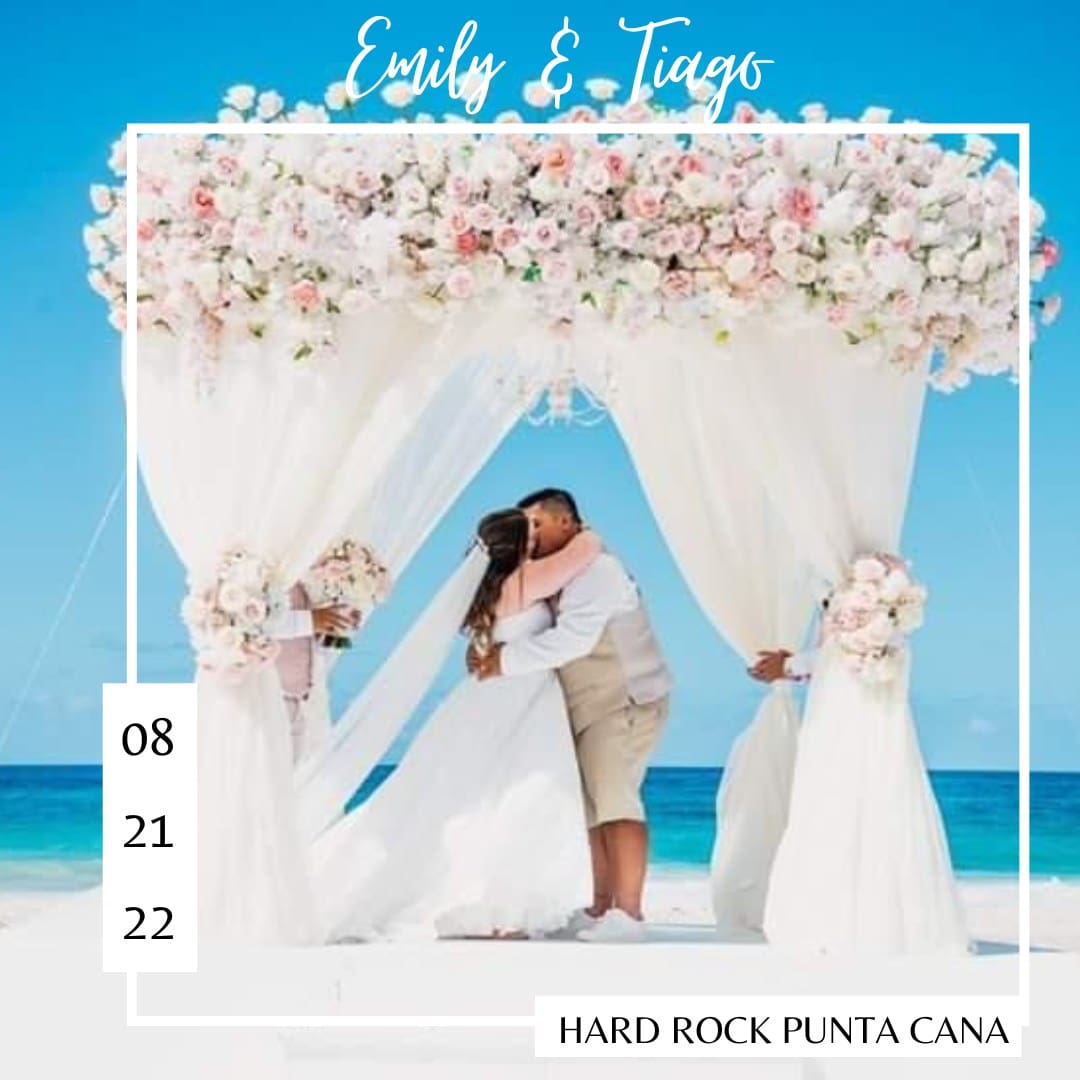 The couple: Emily & Tiago
The wedding: Hard Rock Hotel & Casino Punta Cana, Dominican Republic on Aug. 22, 2022
Size of the wedding group: 26
Booking agent: Shalene Dudley
Agent take: "Emily was a bride we met at a virtual bridal show in June 2021. She won our FREE Hard Rock Destination Wedding and was able to earn enough comps to extend her trip by seven nights for a much deserved honeymoon!"