Jon Montgomery has been exploring Canada since the tender age of two months old when his family headed out on the open road from Russell, Manitoba to B.C. with an RV trailer attached to their van in the summer of 1979.
"My interest in RVing was developed from the real formative age of two months old and I've been doing it ever since with my family and now with the family that my wife and I have created together," Montgomery, the host of The Amazing Race Canada who now calls Victoria home, tells Travel Courier. "We very much enjoy getting out here on Vancouver Island as well as any opportunity we get to drag the trailer and get off the island eastward towards where we grew up — Alberta for her, and Manitoba for me."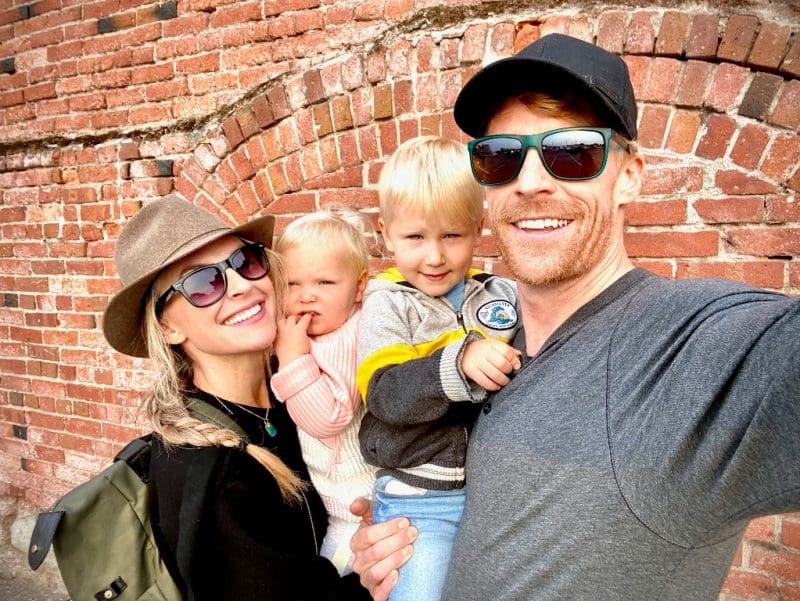 Now that the Olympic gold medalist skeleton athlete isn't racing against the clock, Montgomery has become an ambassador for exploring Canada.
"RVing allows you to slow down. To do things at your own pace and at a pace that allows you to soak in the moment," he says. "[To get] a sense of connection to the local culture and the people. Ultimately, what makes any place great isn't necessarily the incredible diversity of the surroundings, but it's the people that amplify the surroundings. That's what gives that je ne sais quoi to a place."
To help fuel domestic travel from coast to coast, here are some of Montgomery's favourite memories and places to explore in Canada… and what makes those destinations special.