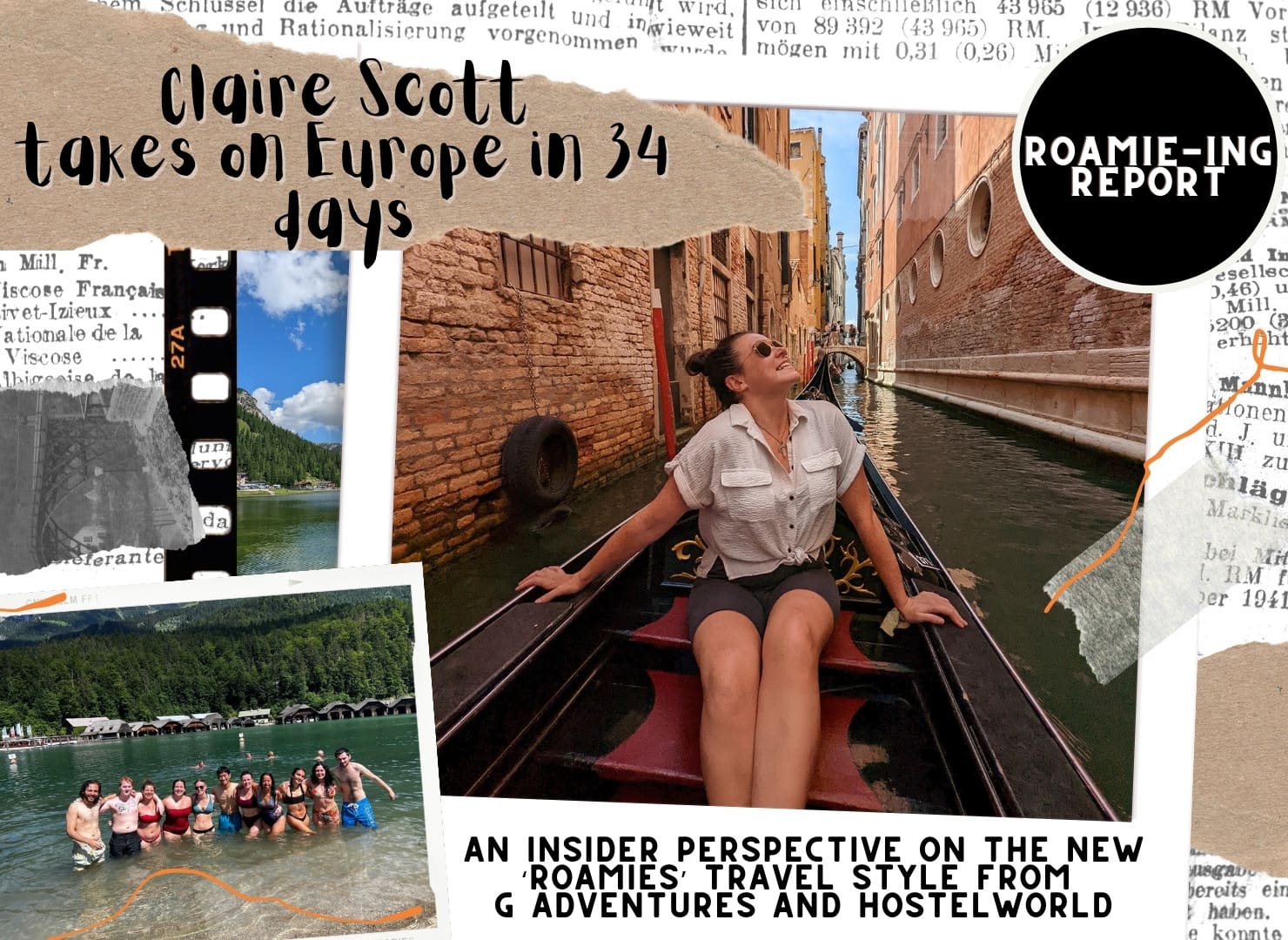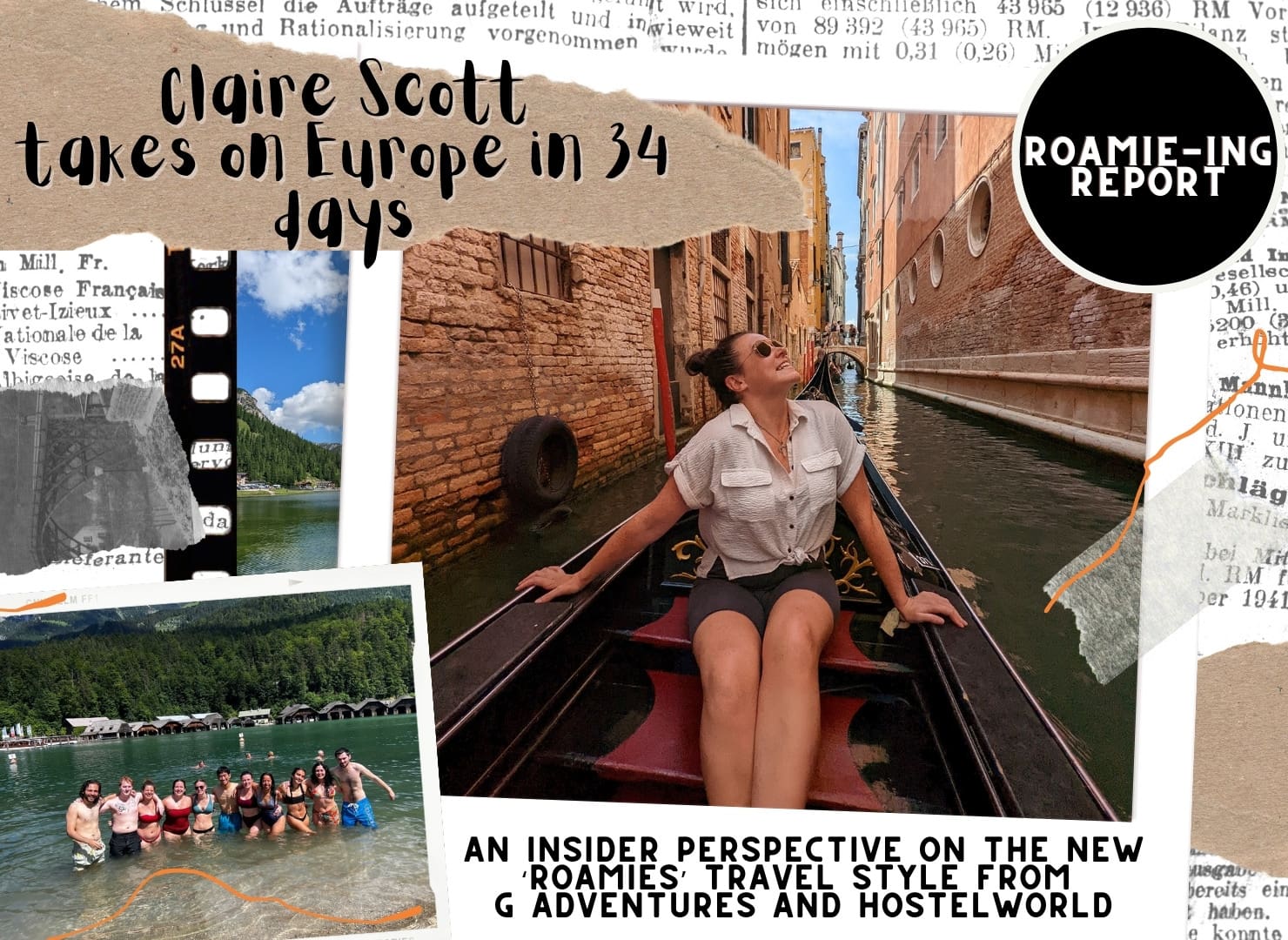 The 'Roamies' travel style is all about meeting new people, trying new things, getting out of your comfort zone and seeing the world. After two years of social isolation, it couldn't have arrived at a better time and here's why…
It has been 34 days since I started the new 'Roamies' Ultimate Europe trip with G Adventures and Hostelworld and I have just managed to catch my breath after an unbelievable journey from Amsterdam to Athens covering nine countries and 20 cities in just over a month.
It might sound like a tiresome stint to some, but as I write in a small room in Greece in 36 degree heat I've never felt more energized. I've visited places many people may never get to see in their lives in such a short period of time. As part of a small group of 18-35 year-olds, hailing from all over the world, I've hiked fortresses in Montenegro and Albania, sipped coffee by the Misurina Lake under the Dolomites, swum with glowing, bioluminescent plankton under the moon in Corfu, Greece and visited Michelangelo's masterpieces in Florence, Italy. Every single day was an adventure and I can now tick parts of the Netherlands, Germany, Austria, Czech Republic, Italy, Croatia, Montenegro, Albania and Greece off my list.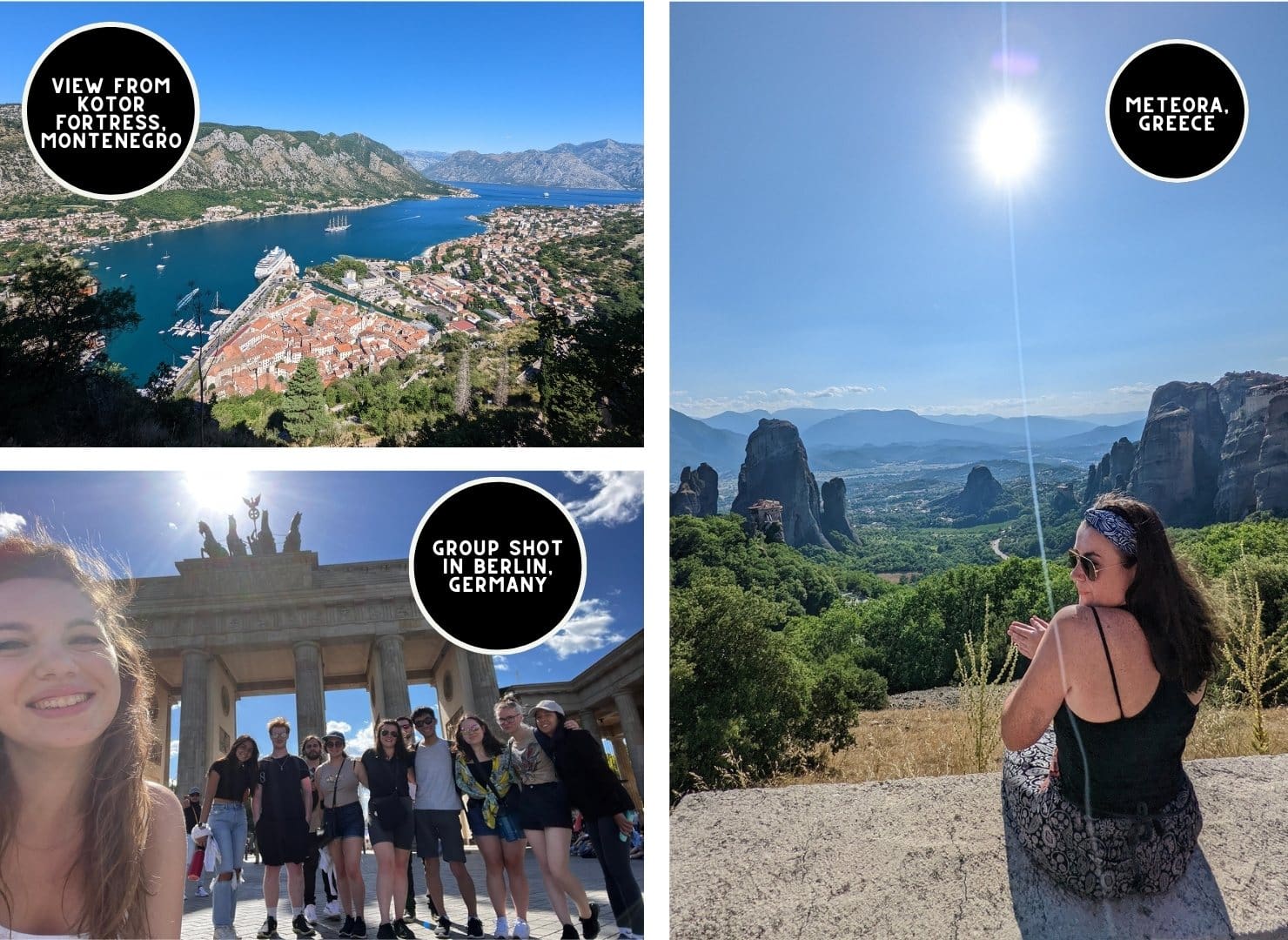 As a news reporter, I spent the last few years covering the pandemic but like so many I was overwhelmed with this feeling that I'd 'lost' the last two years of my twenties. Then 'Roamies' arrived with budget-friendly trips for young people in desperate need of making up for lost time.
There were 10 of us in total at the start of the 'Roamies' Europe trip but the group size varied over the course of the month as some finished up in Munich and Dubrovnik and more joined us in Italy and Greece. It was always refreshing to see new faces join us and we finished the tour with 17 people in total.
It's been a phenomenal experience getting to meet so many like-minded young people just wanting to see the world. For the most part we were all solo travellers and the majority were female. One of the big selling points for me with 'Roamies' is that it offers people the liberation of solo-backpacking travel while also offering safety and security of group and local chief experience officer (CEO). After speaking with the other women in our group, that seemed to be the biggest draw for them too.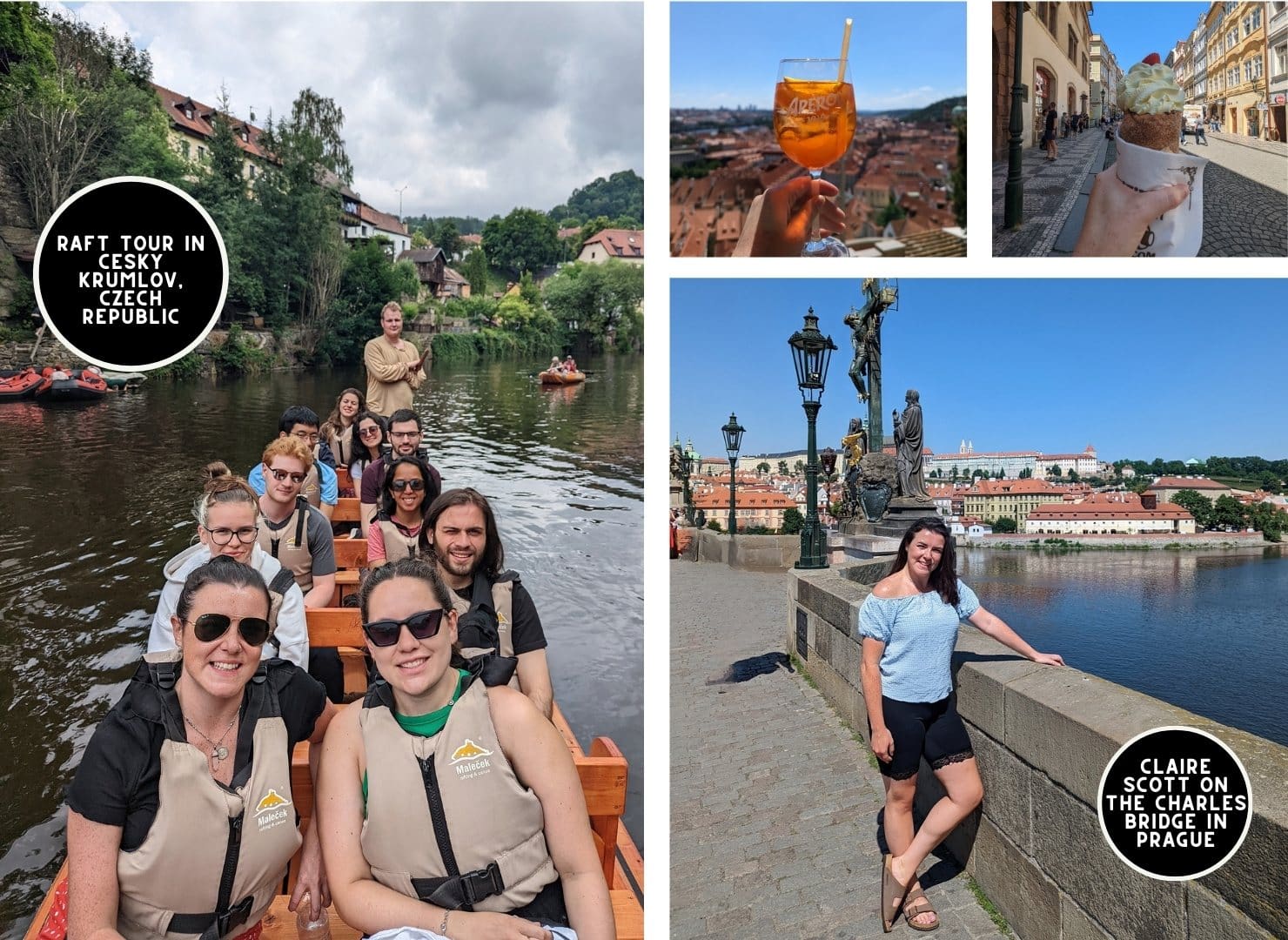 An early highlight of the trip for me was our time spent in Prague. We arrived in the Czech Republic capital by bus after a hike to Pravcicka Gate, a stunning rock formation dubbed the highest rock bridge in Europe. The 'gate' is found in the Bohemian Swiss National Alps, and is  a great pitstop to break up the journey from Berlin to Prague. 
Our CEO, Federica Ostoni from Italy, adored Prague and while we got to take in the major sites during our stay — like Prague Castle and St Vitus Cathedral — her knowledge of the quirky parts of the city really made it for us. I loved seeing the book installation at Mestska Knihovna public library, a large, cylindrical art piece made out of books that seemed to go on for infinity as mirrors inside the cylinder give the appearance the books are stacked through the entire building.
Across the square from the library, we dropped into Prague City Hall to ride the Paternoster lift, which felt like a 'dumbwaiter for people' and was a lot of fun to hop on and hop off on different floors. I loved getting the chance to do atypical touristy things you wouldn't really have the opportunity to do unless you had someone who had insider knowledge of the city. We also got to head for some drinks on the Vltava River before taking it easy in our hostel, the aptly named Czech Inn. I opted for the mix-dorm option through the entire trip as opposed to the female only rooms and it was a really positive experience. However, there are female only dorms and private rooms or private shared rooms available as options for 'Roamies' trips.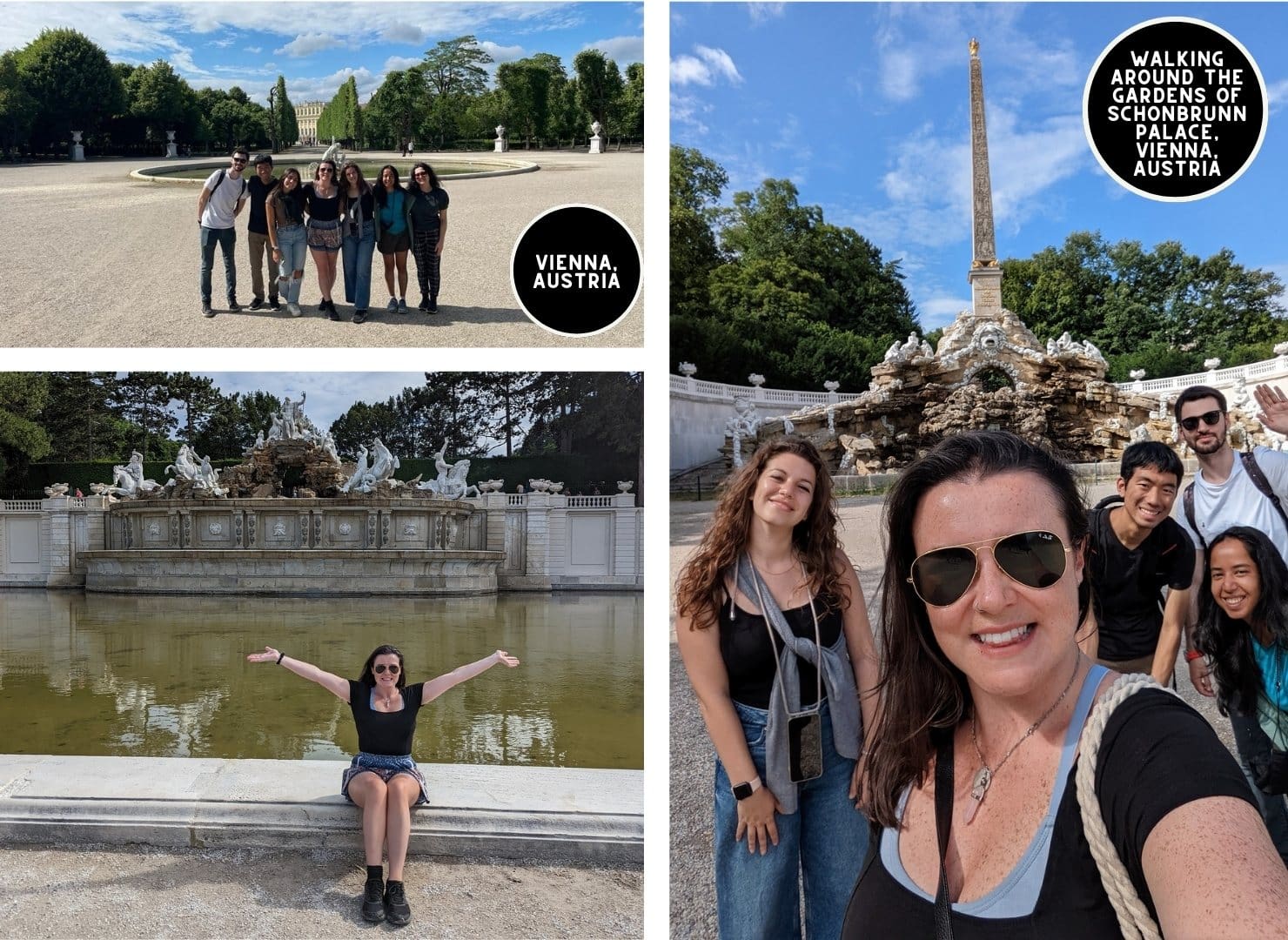 One of my favourite hostels of the trip was the newly opened Wombats, Munich. As it only launched earlier this year, the amenities are fantastic. Each bed has its own fan and small locker containing a universal plug to keep your phone charged and safe. They also offered one of the best breakfasts on the trip in their Wombat cafe and bar. The bar and cafe is located in a very cool lower ground space with a fully stocked bar, games area and comfy lounge area, too. They also have their own brand of 'Wombats Munich' coffee which I can personally vouch for. The area around Wombats was a really nice spot to hang out. Behind the hostel is a container park covered in street art with local crafts for sale and places to grab a bite to eat.
On our Italian leg of the trip from day 12 to day 17, we moved from Vienna, Austria to the Dolomites in northeastern Italy, which was definitely a bucket list tick for me. We took a stroll around Misurina lake and stopped for a coffee at a lovely pizzeria called Quinz -Locanda al Lago which offered extraordinary views of the lake reflecting the mountains. It was probably one of the most scenic destinations on the trip and my second favourite lake after Konigssee in Bayern, where we all got to swim in crystal clear water surrounded by the colossal Berchtesgadener Alps.
After our Misurina Lake visit, we headed by bus and boat to Venice. While we had stayed in three wonderful Generator branded hostels on the trip in total, the Venice property felt particularly special. Our CEO explained the building was once used as a warehouse by traders and spent much of its life full of wheat before it was transformed into a hostel – the wheat was held here before it was transported just a kilometer or so down the Guidecca canal to the mill, a beautiful building that is now a Hilton hotel with one of the best views of the city. Of course, on our second day in Venice, we all got gondola tours together and floated through the city full of pasta and gelato.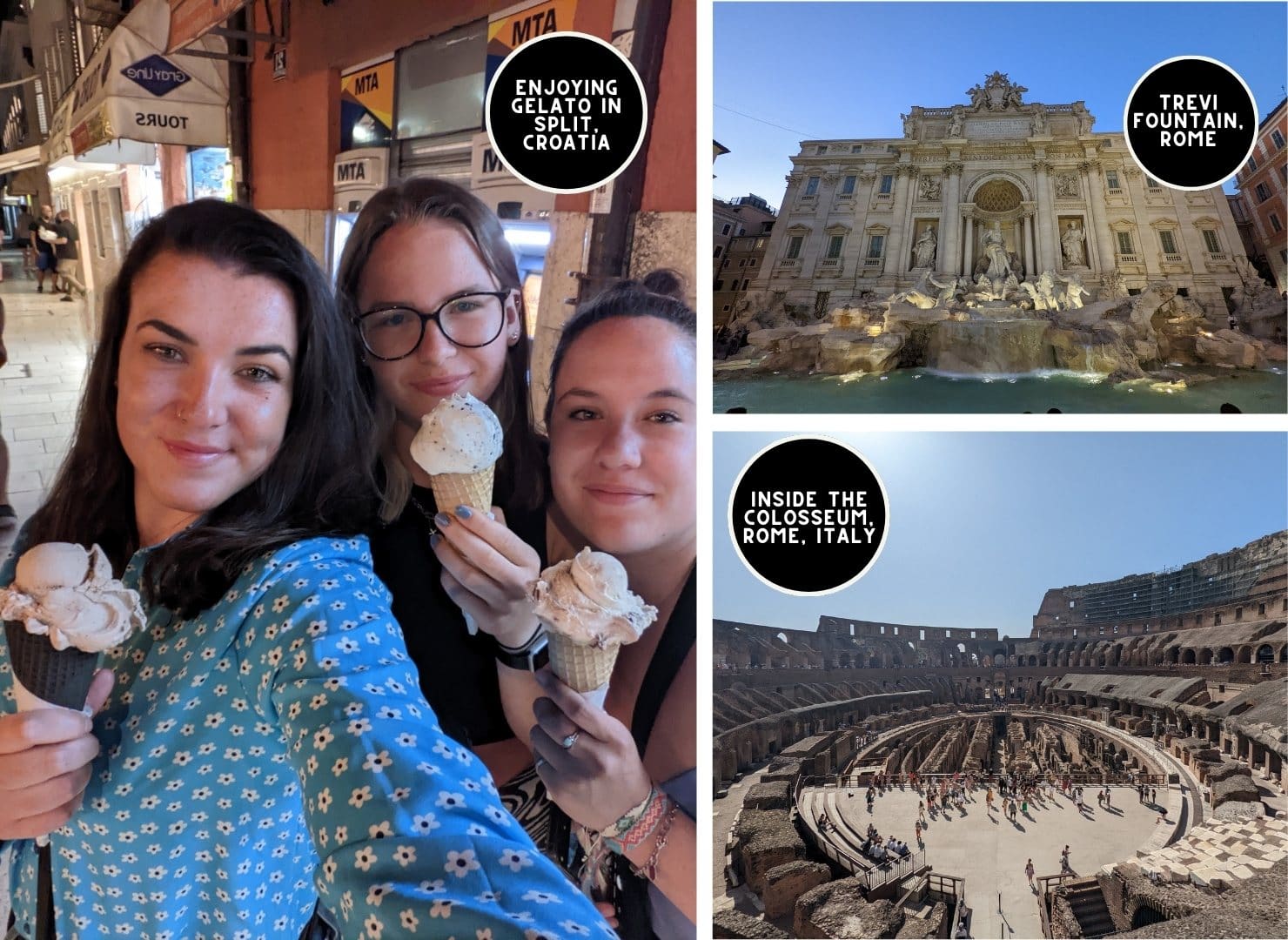 One of the most interesting tours for me included in the 'Roamies' package was a food tour of Rome on day 16 of the Ultimate Europe trip. If there was an award for a bar with the most interesting back story, the first stop on our food tour with the Roman archeologist and tour guide, Chiara would win, hands down. In the 16th century the owner of the Antico Bar Pasticceria Mariani saved Pope Sixtus from being assassinated and as a reward, the Pope created a law that ensured the bar would be owned by the family – forever. The bar is considered separate from Rome and is really its own entity. "Walking into the bar is like stepping into Switzerland", according to Chiara. Here, we toasted with a traditional roman drink, Gassosa, a carbonated sweet drink, which you mix with white wine or red wine. It was created after World War II to compensate for shortages. Next up we went to sample some traditional Italian cheeses in a typical Roman deli followed by some pizza. As someone who has already visited Rome, I thought this was a really interesting way to see the city with new eyes.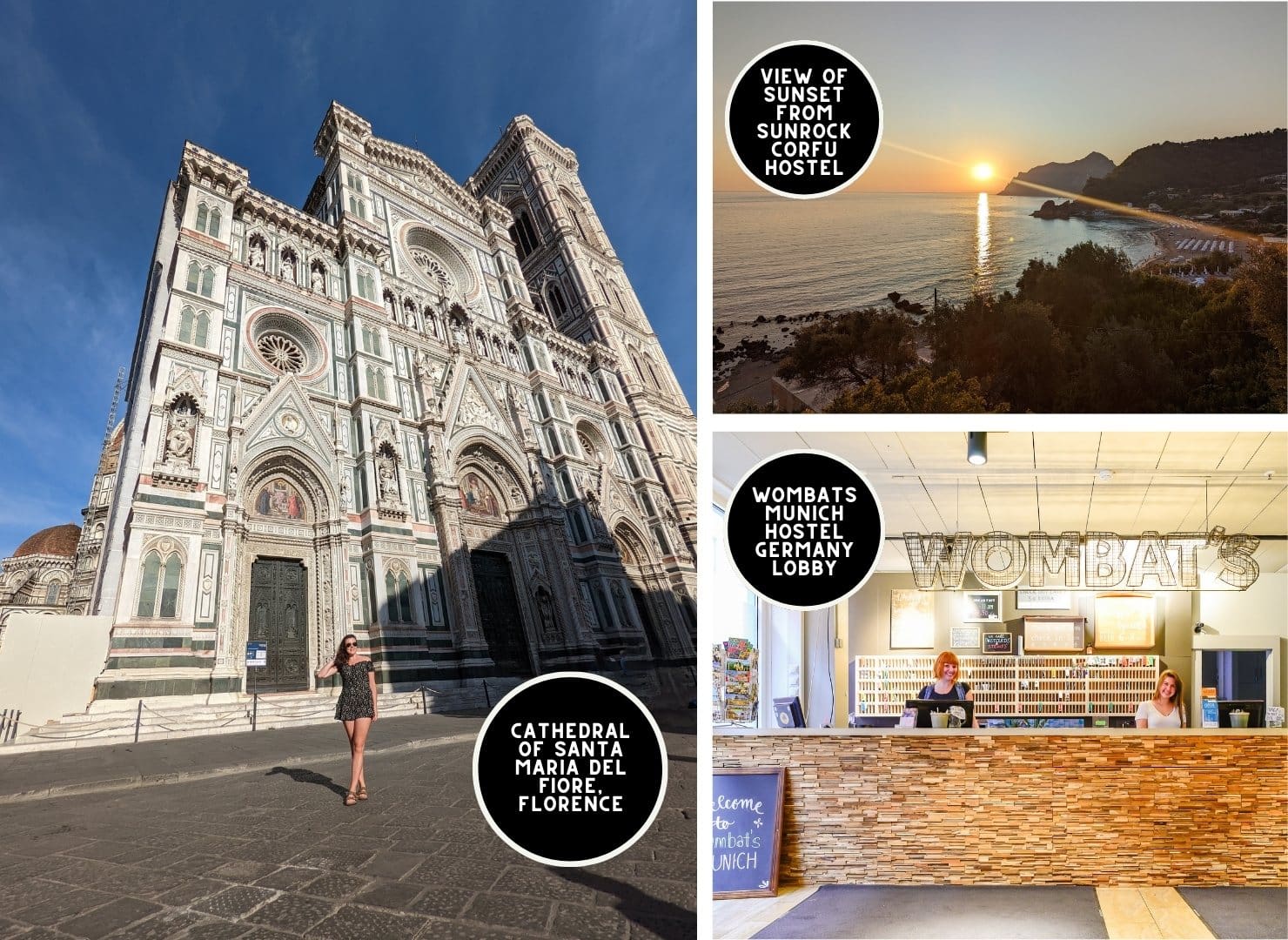 A large portion of our group ended their trip in Corfu, Greece but it was a lovely place to say goodbye. We had three nights at Sunrock Hostel along the west coast of the island. The hostel has this extraordinary sundeck where you can grab a drink or dinner made with ingredients from the on-site organic farm. The sunsets rwere extraordinary and the meals among the best we had on the trip. On our first night we had a mix of grilled chicken, pork, Greek salad, bread, olive oil, tzatziki and stuffed peppers. This hostel is a 20 minute drive from Old Town Corfu, but the hostel owners were happy to arrange shuttle buses after the public bus services finished up for the evening. It was ideal for our group who wanted sun, sea and Greek food for a few days before we said our goodbyes.
Some of us continued on to Athens with a few new faces joining for the last leg of the tour. We stopped for a night in Meteora to catch a sunset over the curious rock formations that dominate the landscape. We stayed with the wonderful Dora Papa who also filled us to the brim with amazing homemade dishes. Her hostel, Host El Greco, donates a lot of the money made from backpacker lunch and dinner orders to charities in Tanzania. After Meteora and a night in  Delphi, I completed my 34-day 'Roamies' adventure in the capital of Athens.
Next up, the 'Roamies' trip in Peru — watch this space! If you would like to see more content from the 'Roamies' trips, please follow me on Instagram.