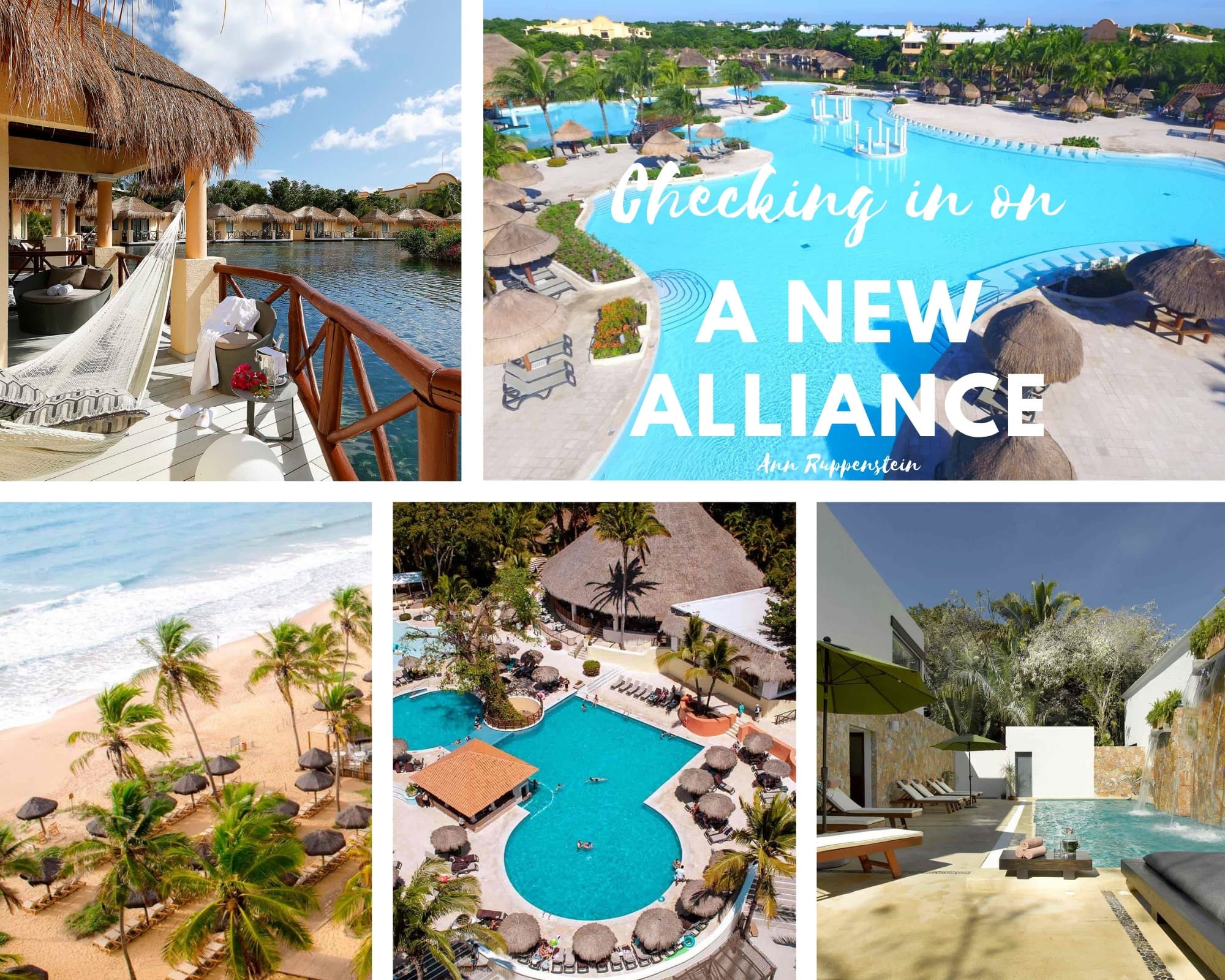 Palladium Hotel Group and Wyndham Hotels & Resorts have checked in a new strategic alliance. As part of the venture, 14 all-inclusive TRS Hotels and Grand Palladium Hotels & Resorts in Mexico, Dominican Republic, Jamaica, and Brazil are now part of Wyndham's Registry Collection Hotels — a collection of high-end luxury resorts.
Speaking with Travel Courier during a recent launch event at Grand Palladium Costa Mujeres Resort & Spa, Jesús Sobrino, CEO of Palladium Hotel Group, which is one of the largest Spanish hotel companies, and Lisa Borromeo Checchio, Chief Marketing Officer of Wyndham Hotels & Resorts, which has more than 8,900 hotels in over 95 countries, said the alliance benefits both companies.
"What we are getting as Palladium from the alliance is stronger muscle to reach even more countries or more markets. We work within the United States and Canada, North America, it's one of the main markets already, but with Wyndham we will be stronger in those two markets," said Sobrino. "By aligning our teams and joining as a sub brand with the Registry Collection, what we'll do is actually increasing our reach. We are increasing our power of distribution."
By joining the Registry Collection, Sobrino said that Palladium will have access to almost 100 million Wyndham Rewards loyalty program members while maintaining the brand recognition that TRS Hotels and Grand Palladium Hotels & Resorts have in the marketplace.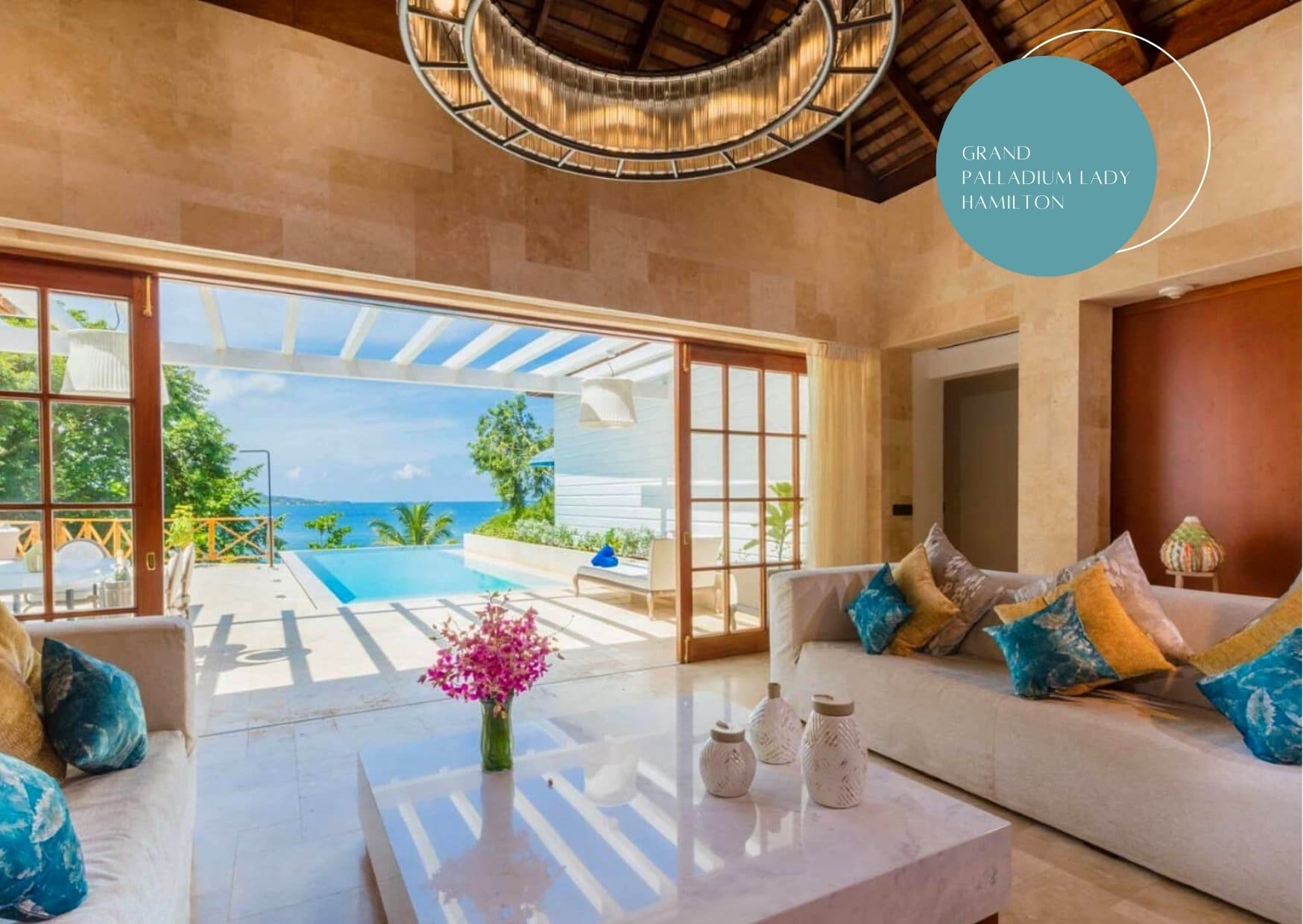 "On the Wyndham side, the launching of the Registry Collection brand as a luxury brand was really because of this relationship and from a Wyndham Rewards perspective, having nearly 100 million members, what we were finding is that there was a real need for this type of resort, an all inclusive luxury resort," added Borromeo Checchio. "There's all this pent up demand — not only because of COVID — but pent up demand because this is the type of hotel and resort that our members want to stay in. And so the relationship allows us to offer a resort that we we didn't have before."
Wyndham previously debuted the Wyndham Alltra brand in partnership with Playa Hotels & Resorts, which she explains caters to a different clientele.
"Wyndham's mission is to make hotel travel possible for all people. When we think about what that means, the Alltra brand was built with Playa to hit the midscale, upper midscale target, there's a certain price point there. There's an untapped demographic of people who have wanted to experience all inclusive, who have wanted to come to Mexico but they couldn't quite find the type of hotel that was for them. That is what the Alltra brand is for," she noted. "The Registry Collection brand, and our relationship with Palladium, is a luxury brand. So higher end, different amenities, different product, different segment, but still that all inclusive experience in the region. While they seem similar, they're actually made for two different types of owners, two different types of guests. And we're finding that it's even more attainable more rewarding for our members because now we've given them more choice, which is really what they're looking for."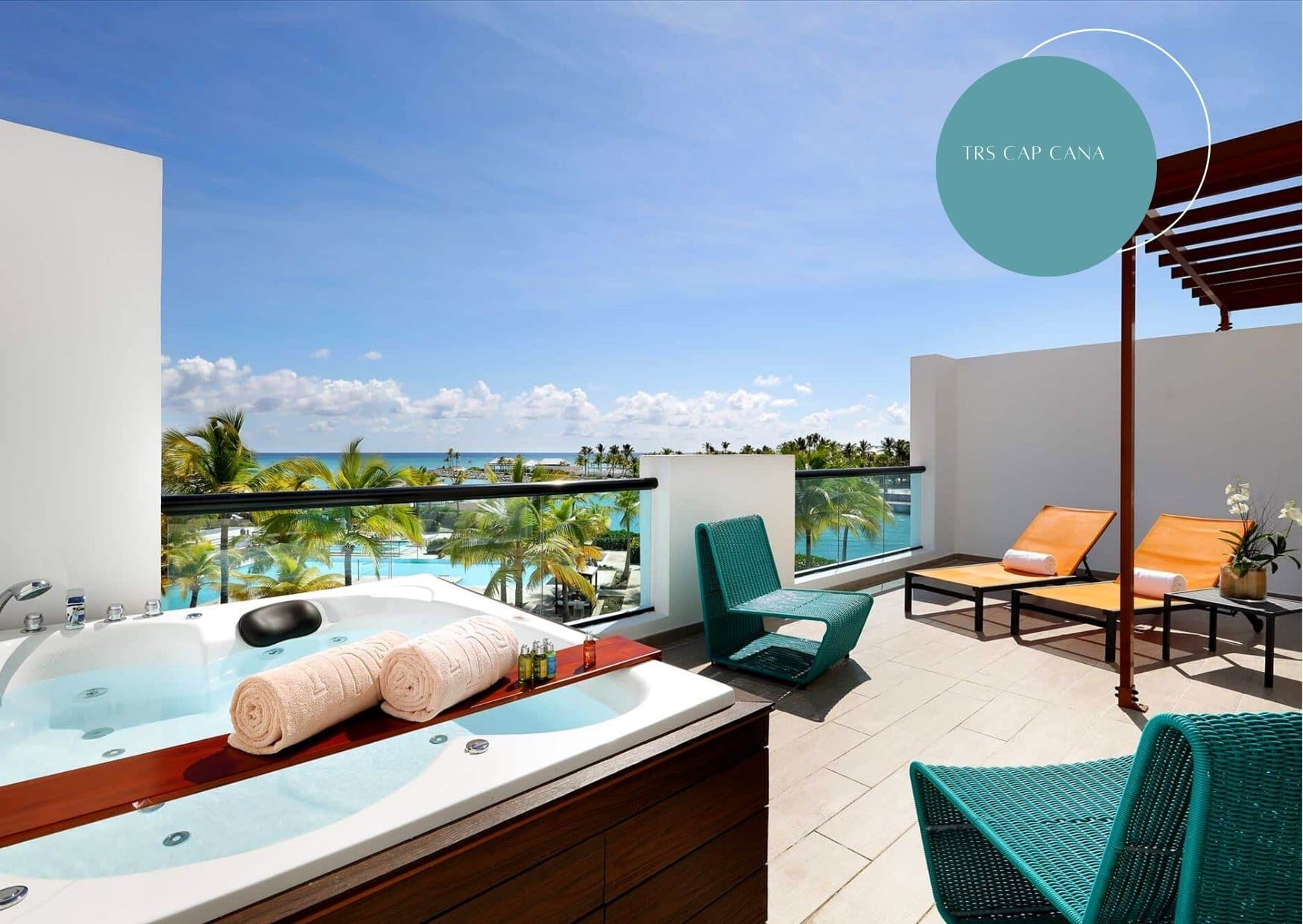 According to a recent survey among Wyndham members, over half of the respondents said they are looking for higher end room categories coming out of the pandemic.
"[People are saying] we want to spend a little more, we want to treat ourselves. We want luxury and high end travel. And I think what we're seeing is where that segment may have only been thought of for a more affluent guest, it's not necessarily the case," she said. "We're seeing that move across all household incomes in terms of wanting more special experiences for that exact reason when you haven't been able to travel. And when you do travel, you want something special. People who weren't able to travel realized how much they missed it."
In addition, the Registry Collection brand "is a growing brand with hotels in Panama, other cities in Mexico, Europe, Asia," explained Borromeo Checchio. "While these guests might be looking for all inclusive in Mexico and the Caribbean, there are other hotels within the Registry Collection brand that are high-end luxury, unique bespoke hotels around the world that also meet this guests' needs if that's what they're looking for."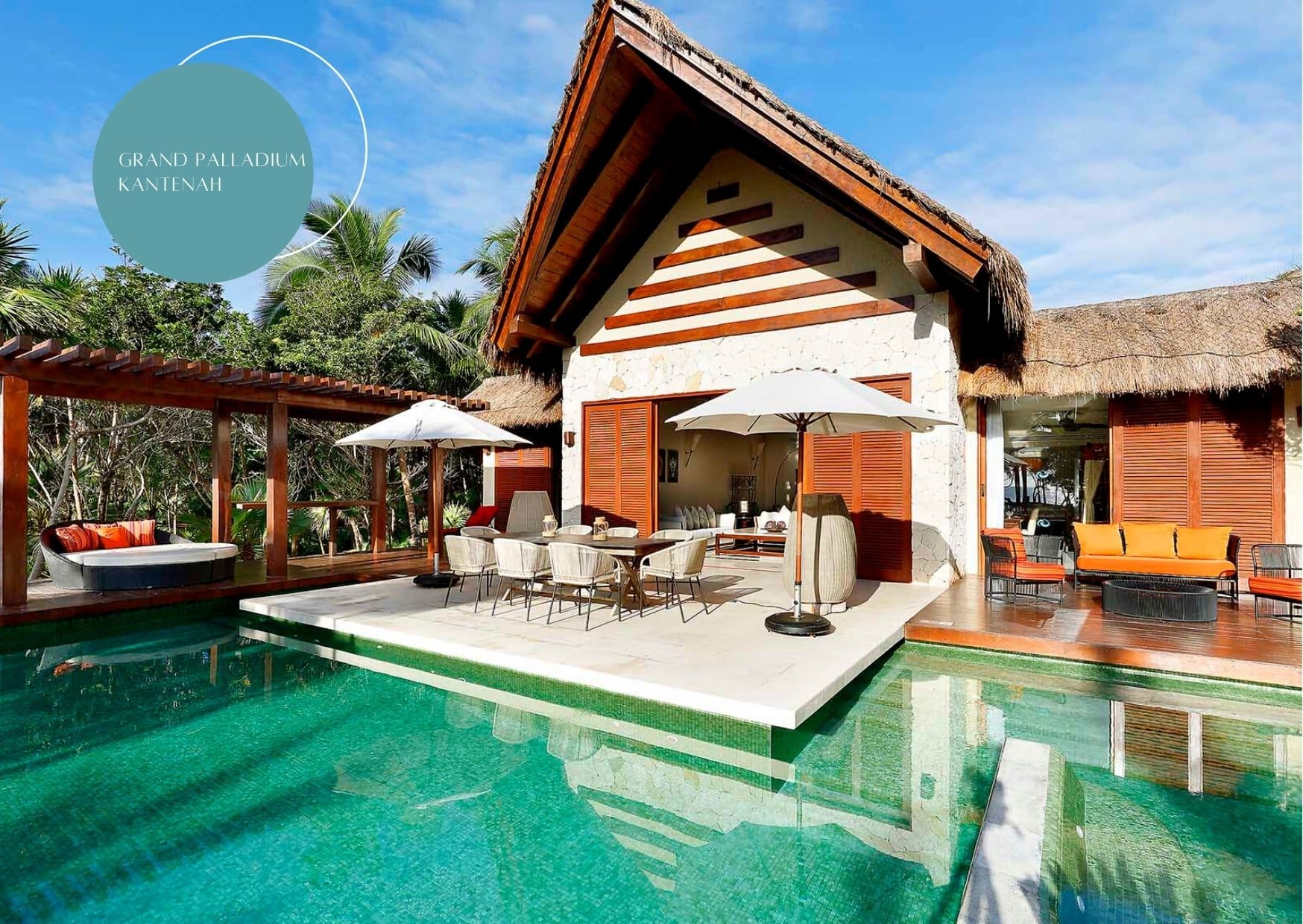 On a similar note, Sobrino said customers are spending more time and money on their vacations, and prioritizing health and wellness. In addition to the 14 Palladium properties that are in the Registry Collection, the Dominican Fiesta Hotel & Casino in Santo Domingo, which is also managed by Palladium Hotel Group, is also part of the alliance but in the Trademark Collection by Wyndham.
"Palladium, we turned 50 years old in 2020 at the beginning of the pandemic… We like to think that we're in the business of turning great experiences into memories for life so it's all about the experience," he added. "We're aiming to open hotels in the US. I think we're gonna be ready to announce something pretty soon."
As for travel agents, Sobrino said the travel trade "is still so important for us."
Meanwhile, Borromeo Checchio pointed out "the travel agent is on the rise again."
"I think when there's so much choice particularly in this market, knowing how many resorts are here, it sometimes may be hard to find which one is the right one for you," she added. "I think about all of our Canadian members. This allows them now to earn and redeem and burn points for this type of luxury experience that they haven't been able to have before."