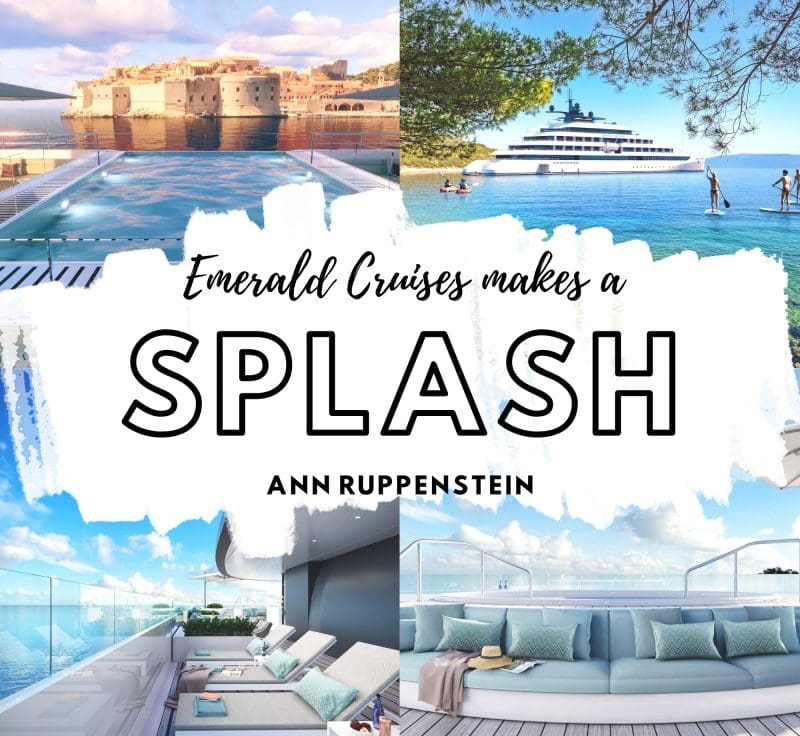 From the launch of the 100-passenger superyacht Emerald Azzurra — sailing on March 11th in the Red Sea before heading to the Mediterranean and Adriatic for the summer season — to the likes of Frankie Flowers and celebrity chef Michael Bonacini coming onboard, "2022 is going to be a big year" for Emerald Cruises.
Despite announcing the build of Emerald Azzurra in February 2020 on the cusp of worldwide travel restrictions setting in, Juna Ueda, General Manager, Sales, for Emerald Cruises Canada says bookings grew at impressive levels throughout the pandemic.
"Leading up to our inaugural sailing, we're happy to report most of the 2022 season is sold out," Ueda tells Travel Courier. "On the rivers, we've also got a new ship launching—Emerald Luna. She will sail the Rhine, Main and Danube rivers, which are some of our most popular itineraries in Europe. We're especially excited about our two Canadian celebrities onboard the rivers this year: Frankie Flowers, Canada's favourite weatherman and gardening expert, will be hosting a Rhine River sailing in July that includes a visit to the once-a-decade Floriade Horticultural Expo in Amsterdam. Also in July, on the beautiful Douro River in Portugal, celebrity chef Michael Bonacini of Masterchef Canada television fame will join us for a special culinary themed cruise."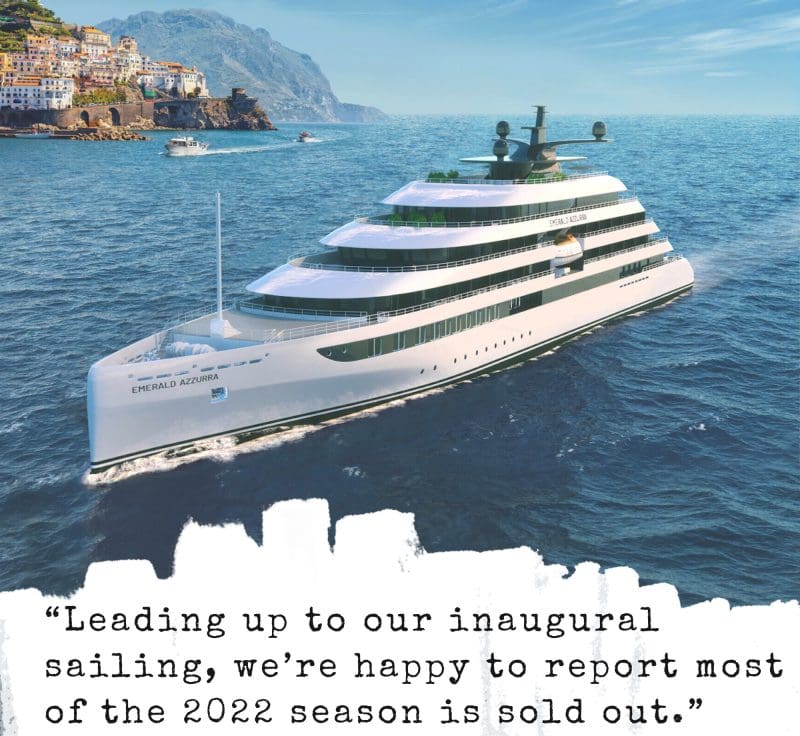 With Canada's travel restrictions easing, Ueda says Emerald Cruises are "very bullish" on the sales recovery, especially for last minute cruises across 2022. 
"We are seeing this sales pattern occur in the UK and USA market, resulting in record booking pace," he says. "We all have sacrificed and put our lives on hold for two years. We expect the pent up demand to be realized as consumer confidence continues to improve."
What's selling?
Prior to the pandemic, Emerald Cruises was out pacing Scenic in year-over-year growth. Ueda credits the growth to the travel trade. 
"It was driven from the support of our travel partners in recommending Emerald Cruises to their clients," he adds. 
Looking ahead, the company's best selling itineraries remain the top sellers for 2022 and 2023 bookings. 
"For first time cruisers the Danube itineraries filled with European history and cultural experiences always exceed guest expectations," he says. "The hidden gems along the Rhine and Moselle are a surprise and delight, even for the most savvy cruiser. South of France and Portugal is a perennial favourite for guests looking for a slower pace, to experience an immersive cruise journey."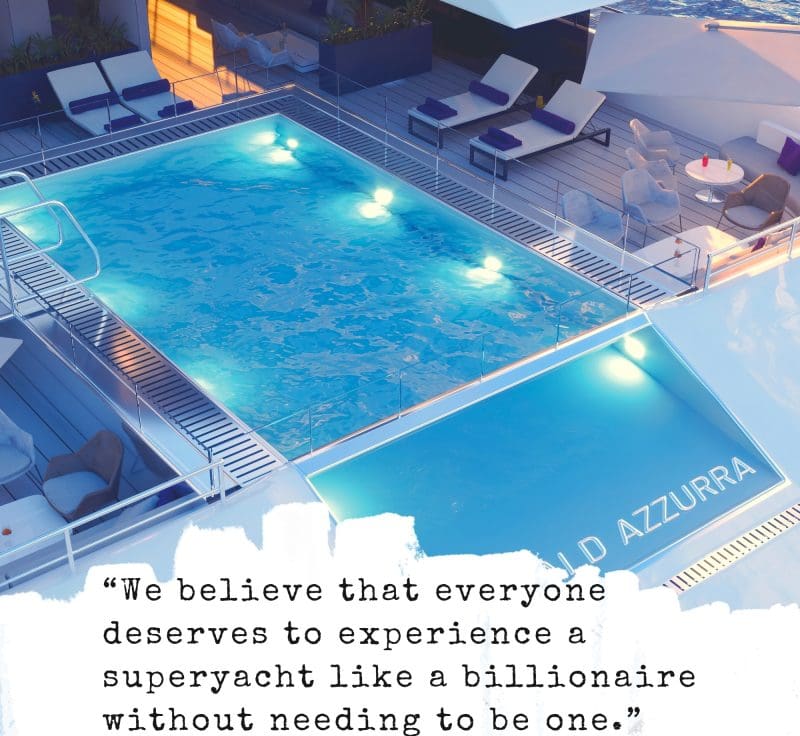 Introducing Emerald Azzurra
As Emerald Cruises gears up to enter the ocean yacht market with Emerald Azzurra sailing away next month and a second superyacht, Emerald Sakara coming online next year, he says they "intend to set the bar high." 
"We believe that everyone deserves to experience a superyacht like a billionaire without needing to be one," he says. "The trend toward small ship sailing continues to rise, and with a passenger to space ratio of 53 — most ocean ships are between 30 and 40 — Emerald Azzurra will provide our 100 guests onboard with an experience that feels both intimate and spacious."
As Canadians love warm weather destinations, Emerald Cruises has also seen a lot of interest in its Mediterranean and Adriatic Coast yacht sailings. 
"These sailings were so popular that many 2022 departures sold out earlier than expected — so we opened the books on 2023," he says. "We offer exotic destinations that are off the beaten path. Destinations such as the Red Sea and the Indian Ocean for 2023 that are drawing a lot of attention."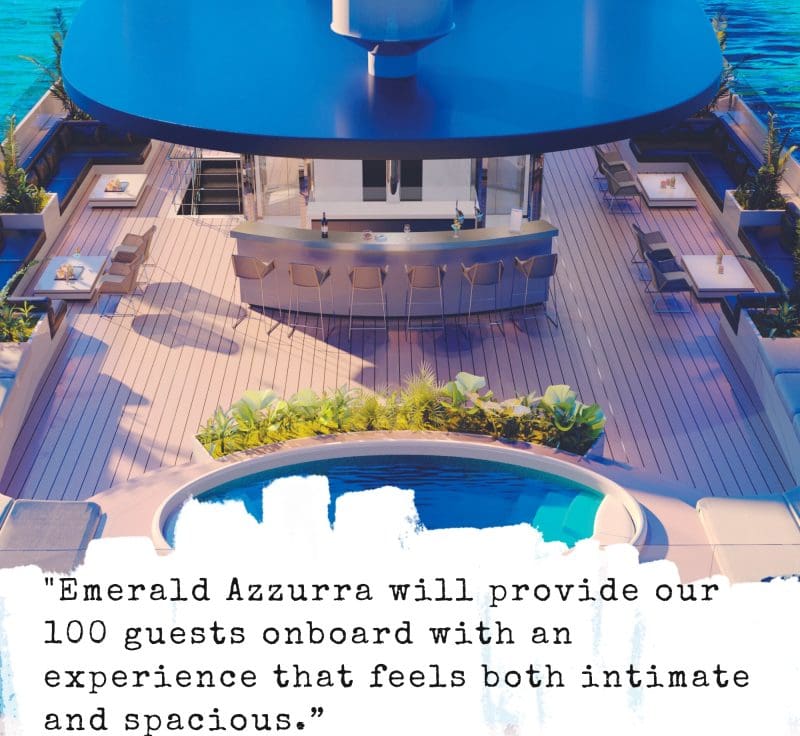 Emerald Cruises selling tips for travel advisors 
For agents and guests who have travelled with us before, it's important to mention that the Emerald Cruises standard of inclusive pricing: with airport transfers, all gratuities, complimentary wine/beer/soft drinks with meals, and port excursions included — and even snacks by the stunning infinity pool will apply to all our yacht sailings.   

Because Emerald Azzurra has only 50 cabins it fills quickly—which means guests were booking into 2023 departures earlier than we'd anticipated. With Emerald Sakara, our second superyacht, coming online next year, we'll have more availability on the most popular departures. 

The future success of Emerald Cruise is in the value message: with so many inclusions in the already competitive price, our EmeraldVALUE proposition really surprises and delights our guests when they book. And that delight only increases once they get on board and experience our beautiful, modern ships and the high level of service from our expert crew.

Emerald Cruises is a great fit for guests looking for free time to venture out on their own. Our guests love the flexibility our sailings offer to allow them to explore ports on their own. Of course, we offer daily included tours on our river sailings, but we also encourage and help our guests to strike out and explore what interests them. Both our river ships and ocean superyachts carry a fleet of bikes, which guests can check out and use at their leisure, which allows guests a chance to get active while covering lots of ground.