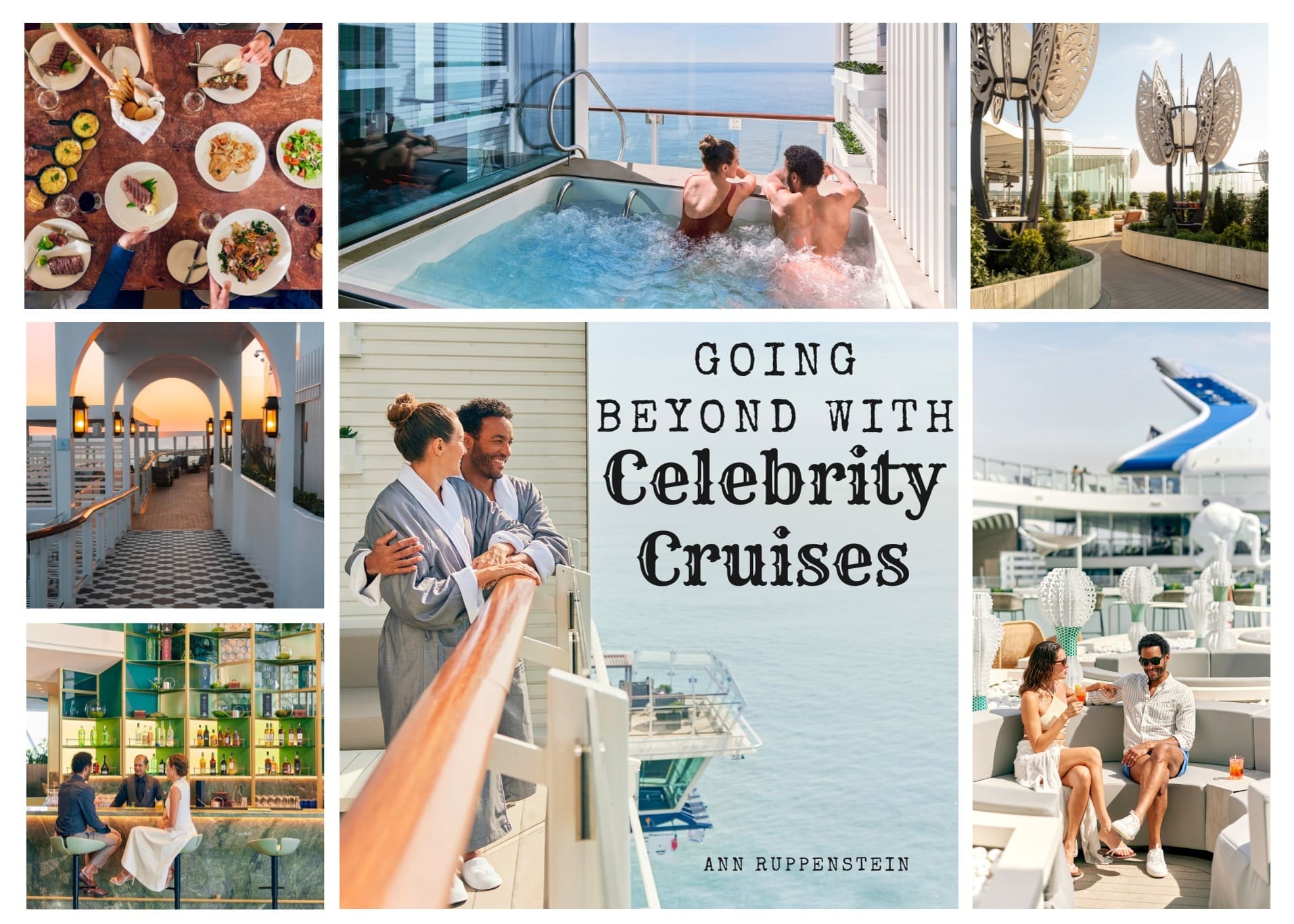 In the cruise industry, the second ship in a series is typically a carbon copy of the first due to intricate ship design and long construction lead times. It's not until the third ship comes along that big changes can be made — and this is where Celebrity Beyond fits in — as the third ship in Celebrity Cruises' Edge series.
"On Dec. 4, 2018, we officially launched Celebrity Edge, the first ship in this brand new series. She was named to reflect her modern, ambitious, game-changing architecture and design. It was the culmination, for so many of us, after years of dreaming, planning, designing and reimagining the Celebrity experience. The end result was innovation like our industry had never seen before," recalled Lisa Lutoff-Perlo, the president and CEO of Celebrity Cruises. "We were excited to introduce her sister ship Celebrity Apex 18 months later — we affectionately called her perfection doubled."
During a special naming ceremony cruise this month for Celebrity Beyond, Lutoff-Perlo revealed how she was already dreaming bigger during the early stages of working on Edge.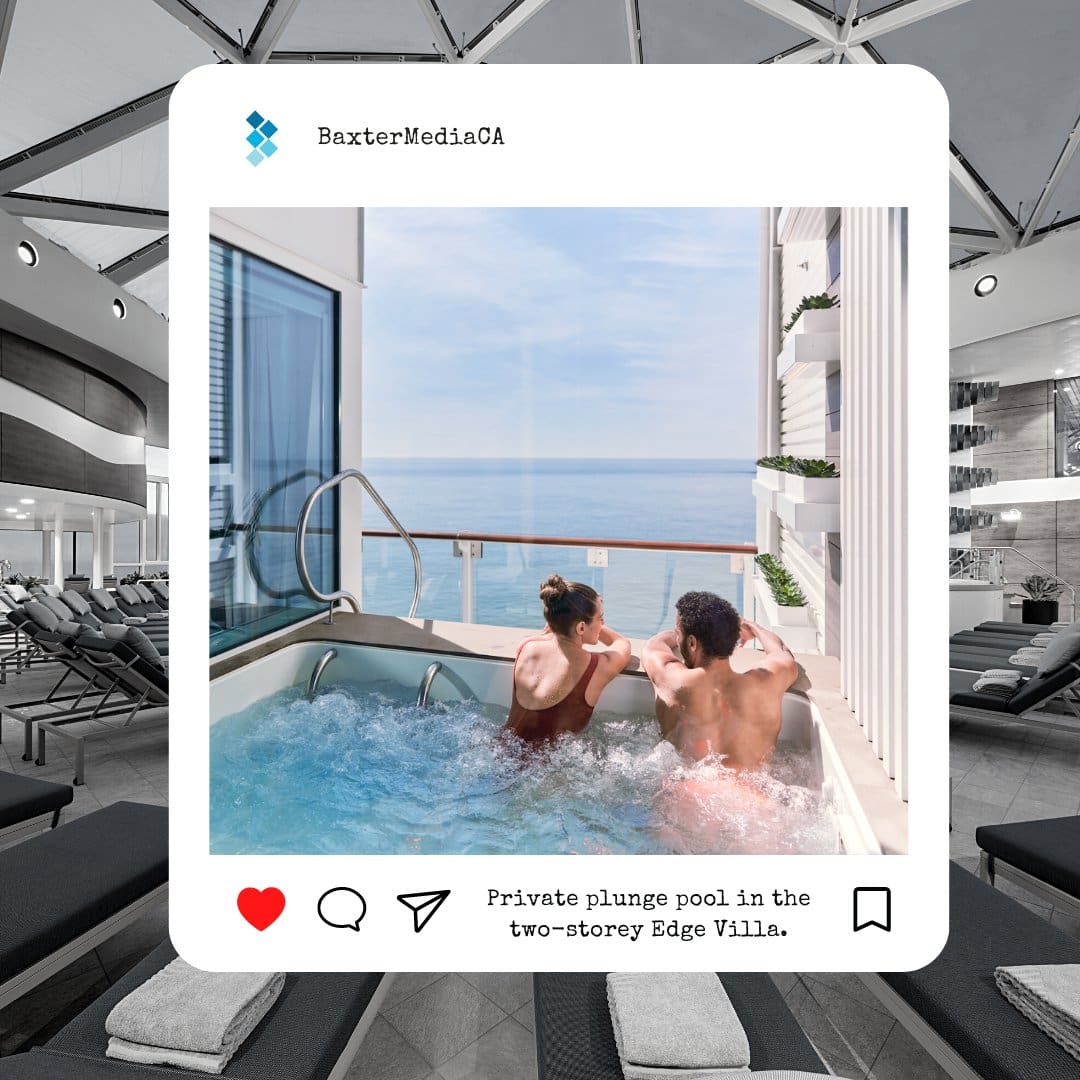 "Throughout the process of designing Edge, I remember thinking, this ship is going to be extraordinary. Wouldn't it be nice for a little bigger so we could create even more experiences for our guests?" she said. "After I decided to actually say that out loud… Once Edge was fully designed and in the can, we immediately turned our attention to Number Three and our opportunity to make a spectacular ship even more spectacular and more ground breaking. We really wanted to enhance the series and the guest experience."
As a result, Celebrity Beyond is longer and a full deck taller, with added touches like cantilever infinity pools, a new signature restaurant — Le Voyage by Daniel Boulud, the return of the World Class Bar (a popular bar that isn't on any of the other Edge ships), tweaks to the club so that it can be optimized for daytime use and a larger Grand Plaza, the open-concept hub of the ship, which features a martini bar at the centre topped by a three-story Chandelier, which now also has a walking bridge on deck five.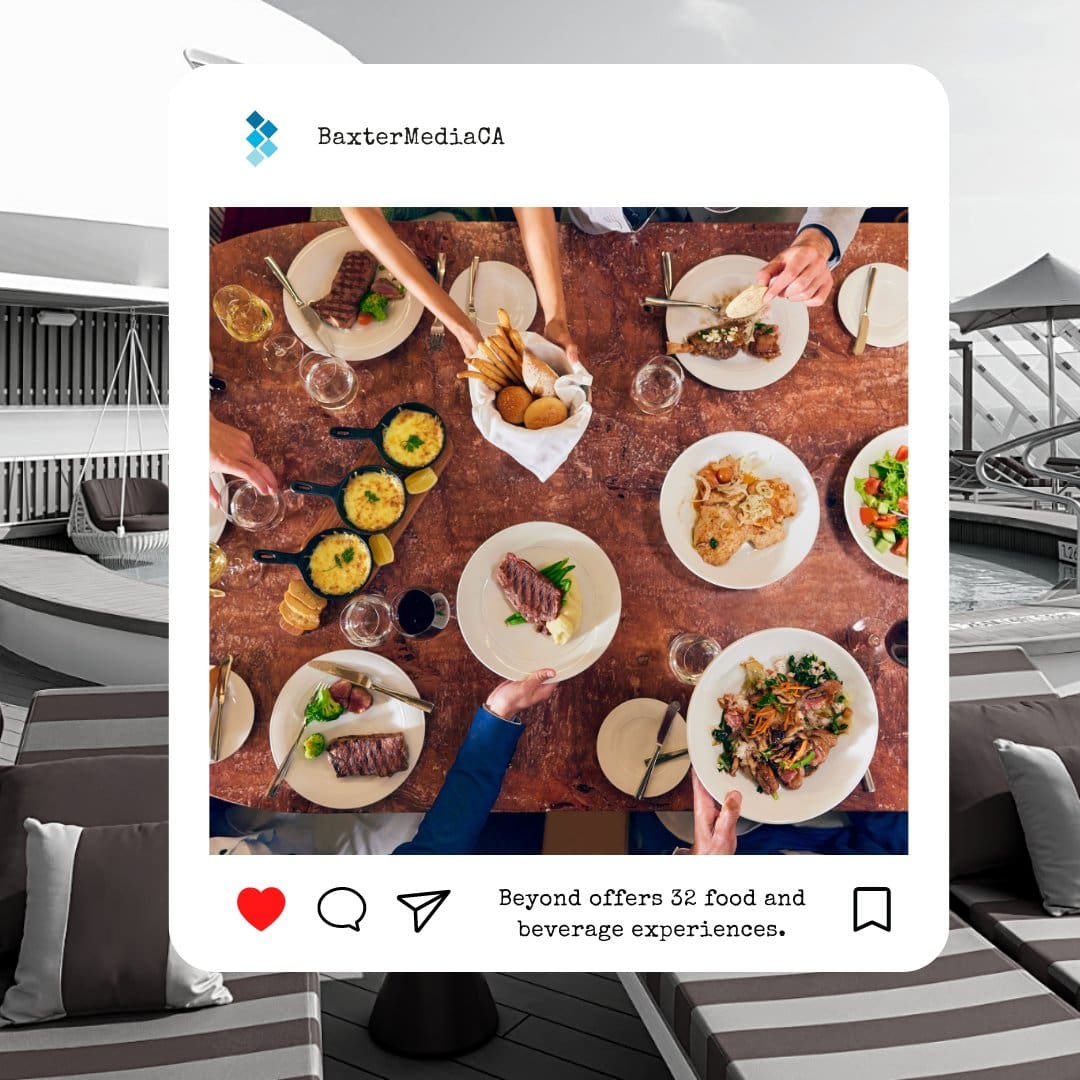 "Normally when ships are stretched, they're cut right down the middle and a section is added — not Celebrity Beyond. We have two, 10 metre sections that were added forward and aft of the Grand Plaza, essentially of either side of her, another game changing innovation for ship stretching. And then we topped it off with a 17th deck to provide an exceptional two-storey Retreat sundeck and our beautiful multi-terraced Sunset Bar, which provides the most spectacular views of sunsets all over the world," she said. "Even on paper we could tell this ship was going to provide more openness, more spaciousness, really amplify the ship's grand spaces and at that time we had no idea that that's exactly what everybody would want in 2022."
Designed by Nate Berkus, an interior designer who is well known for HGTV shows like Nate and Jeremiah: Save My House and the competition show Rock the Block, the Sunset Bar on Beyond spans two floors with a design that reflects Moroccan and Middle Eastern influences. Like Apex, Beyond also has an F45 studio, the first of its kind at sea. Restaurants like Luminae in The Retreat and Blu, for AquaClass passengers, have been expanded. The entertainment is enticing from a speakeasy show The Jazz Joint at The Club to Stage Door, which covers hits from Broadway West End musicals like Hamilton, Rent and Dear Evan Hansen.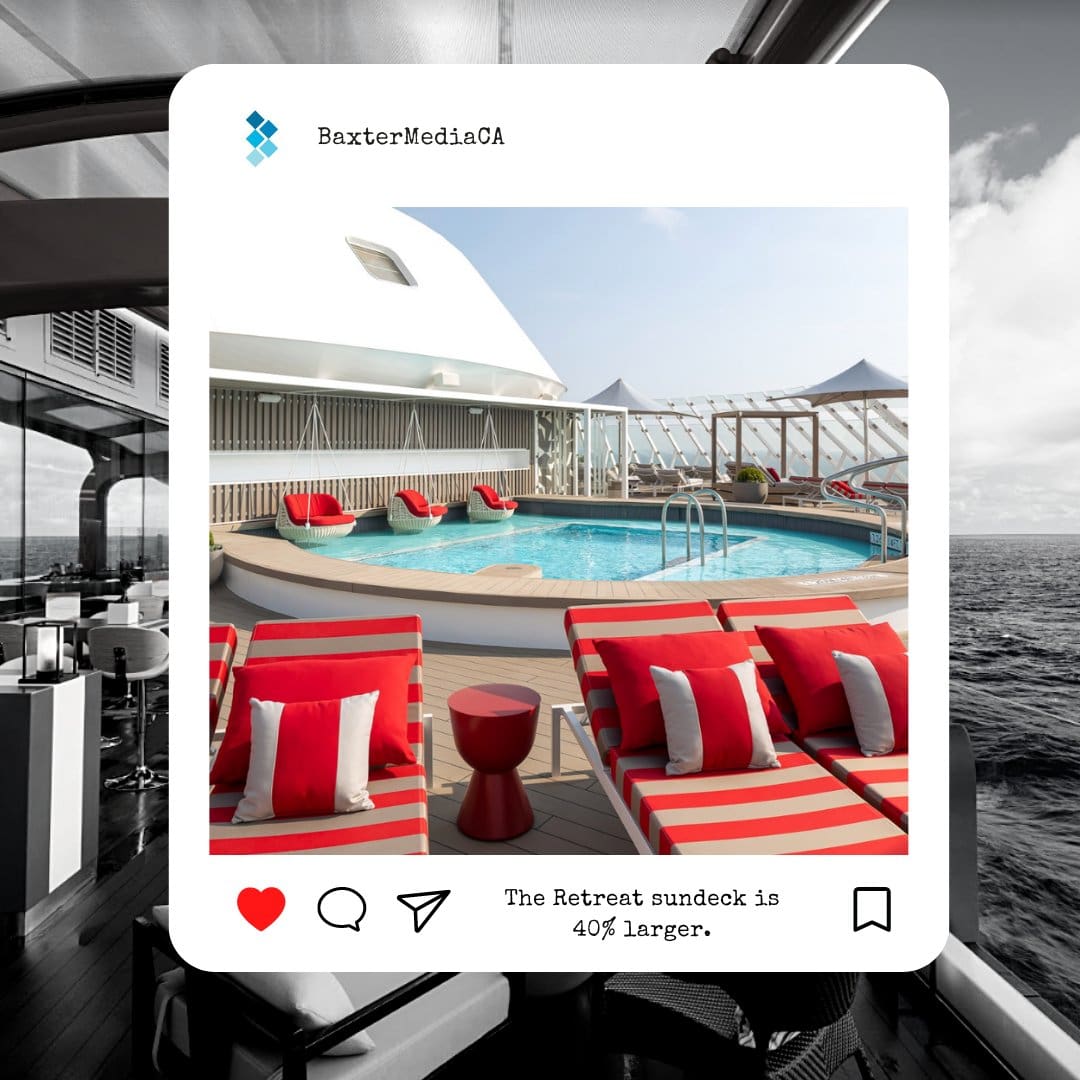 Notably, Lutoff-Perlo said Edge series ships, Beyond, Apex and Edge, are designed to "attract new to cruise in a really big way."
"That's the reason we designed and built the Edge series — so people would stop saying cruising is not for me, and that's completely all about new-to-cruise. For people who will appreciate this experience," she says. 
Describing the travel trade as "critically, critically important," to Travel Courier, Lutoff-Perlo called on agents to help get the word out about the "amazing experiences" cruising provides for clients. 
"Nothing is like this vacation. I've been in this business for a really long time. I started in sales and marketing, Canada was part of my territory. I was a district sales manager in 1985 and I can't believe 38 years later, I'm still saying people should not be saying cruising is not for me. You cannot be on this beautiful resort, traveling to 54 beautiful countries, saying cruising is not for me," she said. "We really need all of your help to continue to drive that home to people out there choosing a vacation. This cruise is totally for them."
The fourth ship in the Edge series, Ascent, will be very similar to Beyond.