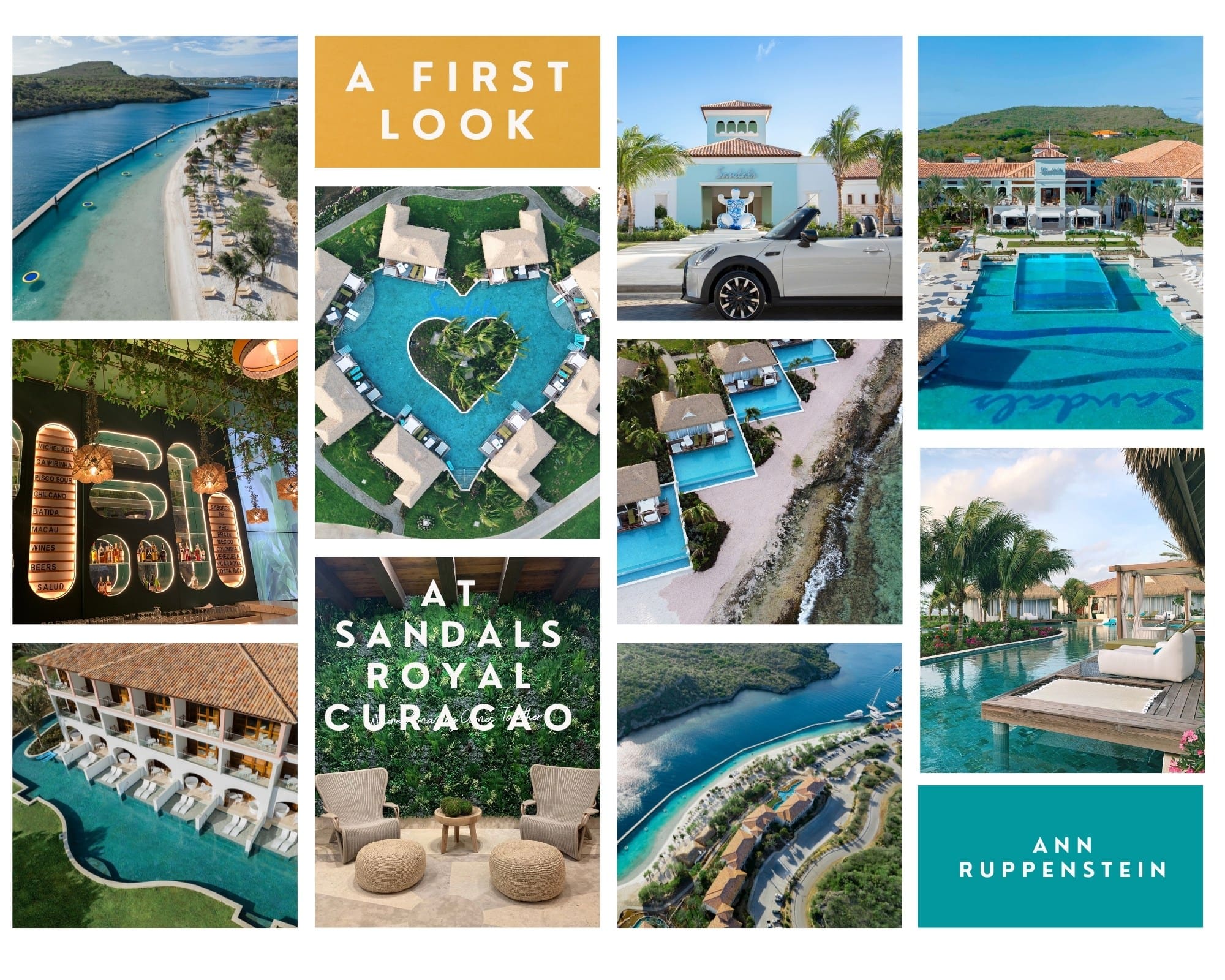 As the bus pulled out of the airport headed for Sandals Royal Curaçao, couples on board started exchanging how long they've been married.
"Thirty-two years," exclaimed one couple proudly.
"Forty-four years," boasted another, causing the bus to break out in applause.
"One day!" shouted a pair of newlyweds, garnering cheers all around.
It's a fitting scene since Sandals Resorts International's Executive Chairman Adam Stewart says the newly opened resort is designed for couples to soak up the sunset.
"Sandals as a brand is about two people in love. Our tagline is and has always been 'Love is all you need' — because everything else is included in Sandals," he explained. "And the number one thing that customers are looking for to maintain romance, when they're here in the Caribbean, is that sunset. So the wedding chapel, and the Island and the Awa suites are all completely designed to make sure we drive innovation, that we tried something new, and that we drive the core of who we are as a brand."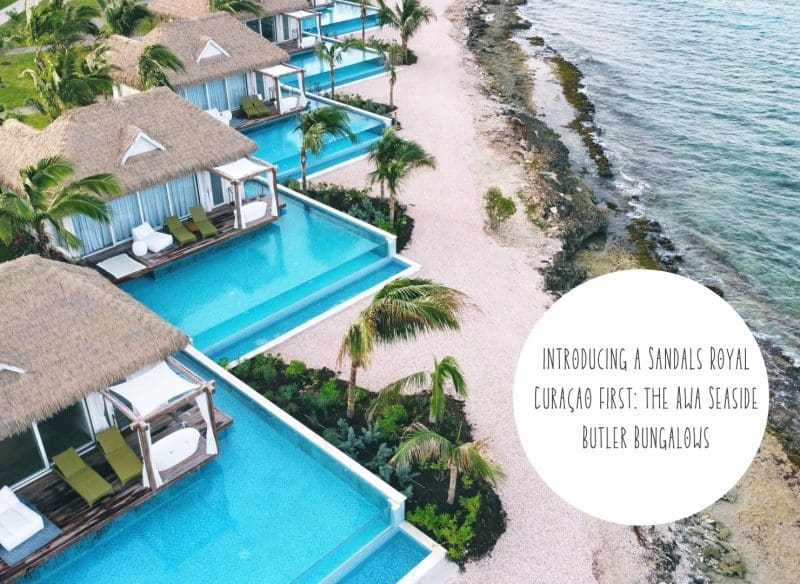 Behind the scenes there's also another love story to share at the heart of the newly opened 351 room and suite property. As Stewart explained during the opening celebration on June 24, Sandals Royal Curaçao has been more than 10 years in the making. Although the company only acquired the resort during the pandemic, Stewart shared that he first toured the property over 10 years ago with his father, the late Gordon "Butch" Stewart, with dreams of making it their own one day.
"As fate would have it my father is not here tonight but his fingerprints are all over this development," he noted. "What I want you to take from this evening is a signal of the future and strength of Sandals Resorts. Sandals Royal Curaçao is going to change the travel industry, and change Curaçao for the better."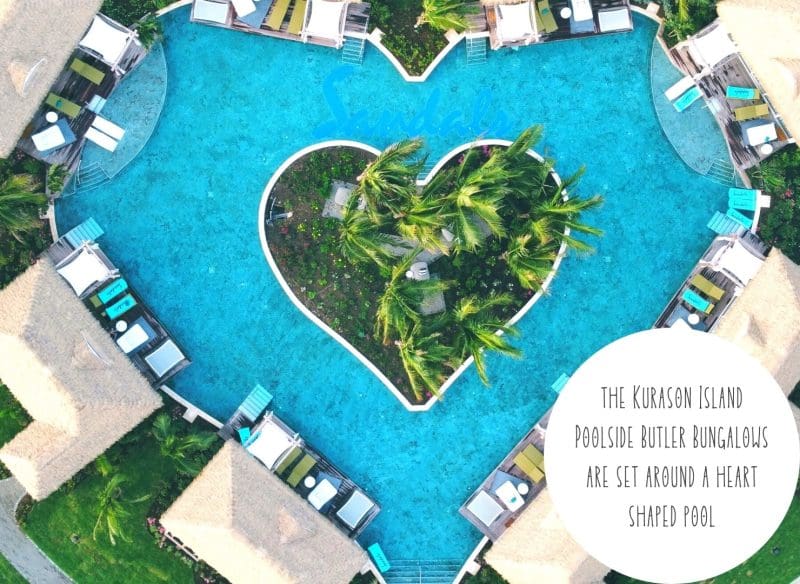 As Gebhard Rainer, Chief Executive Officer of Sandals Resorts International pointed out to Travel Courier, the resort symbolizes what the future holds for the evolution of the Luxury Included brand, dubbed Sandals 2.0.
"What I'm really excited about is looking at this property, we were able to incorporate a lot of innovation, a lot of the new things that we want to do that will define the brand Sandals for the future," said Rainer. "What you see here is the beginning of what you are going to see in our next new Sandals' coming out — new innovation, an evolution of the product, new restaurant concepts, and new ideas as to how we create experiences for guests. It's really a new dawn, a new beginning, in many ways of what we call Sandals 2.0 — that's the evolution of the brand that we're building."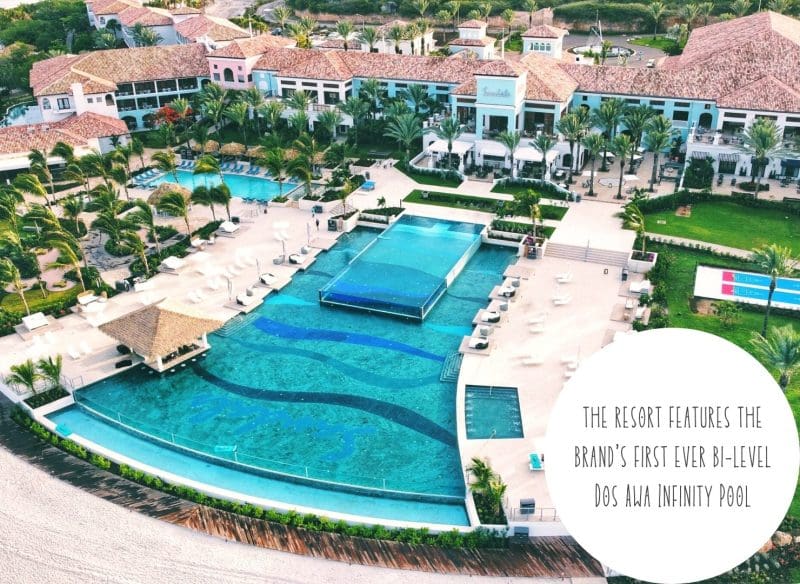 Some of these "firsts" include luxury bungalows set around a heart-shaped pool with its own island in the centre, seaside bungalows with private infinity pools and a massive two-level infinity pool.
"The late chairman was the one that started the negotiations here, he told me and Adam: 'you've got to finish this and get this done.' And we finally are here now so we're very proud," said Rainer. "It even goes further than that — Butch Stewart — when he was a young man as a sales person he started working for a company called the Curaçao Trading Company, which is a real amazing history when you think back. So Curaçao as an island, as a destination, has always been in his mind because that's where he started his career."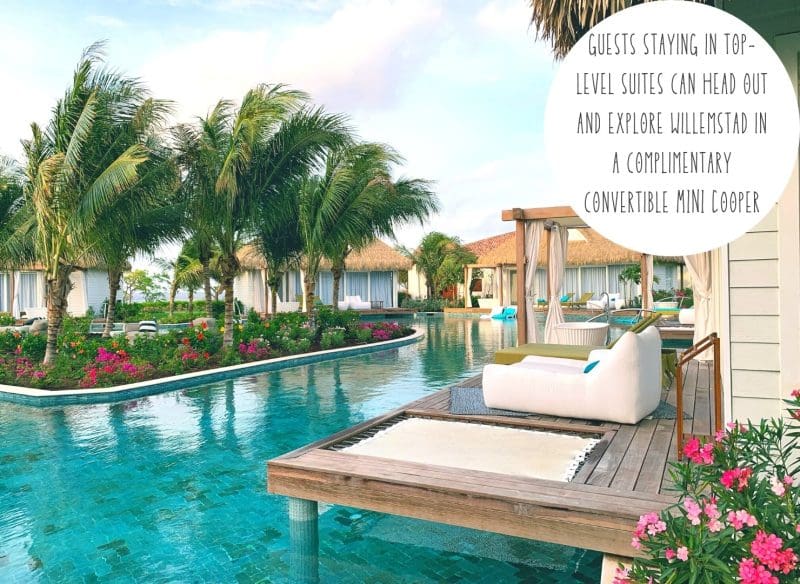 Another innovative concept is a new dine out program (valid on seven-night minimum stays across select room categories) that allows guests to eat out at eight local restaurant partners in the capital city of Willemstad — included in the price of their package.
"We have a special dine out program here for the first time ever for an all inclusive where we allow our guests to dine in the city as part of the all inclusive — it's included in the package and they can experience the local culinary scene," he shared. "Curaçao is a very special island with very special people."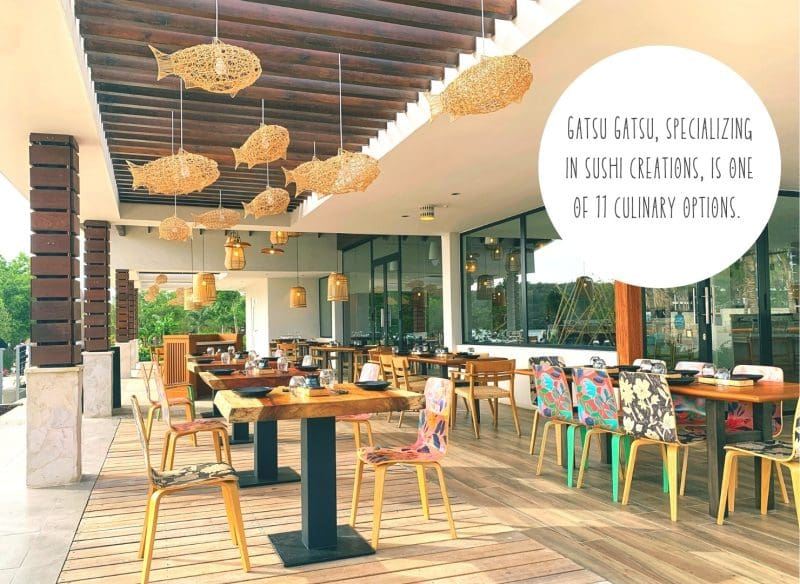 The 16th property for Sandals Resorts features 11 culinary concepts, including eight restaurants and three beachside gourmet food trucks, and 13 bars. For example Vincent pays homage to the famous Dutch painter with a European fusion menu; Gatsu Gatsu offers exotic sushi creations and Zuka offers culinary traditions and flavours of Central and South America.
There are also Dutch bicycles available across the resort for guests to take advantage of.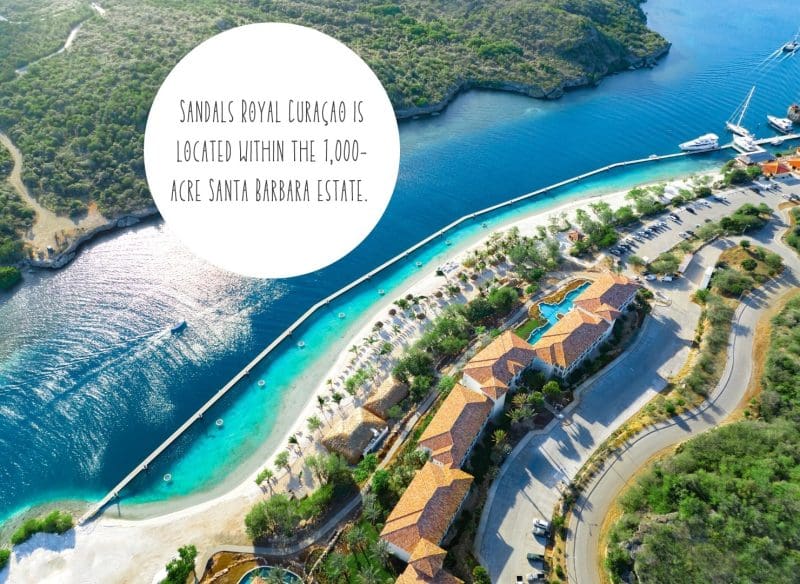 "Our purpose is to share the four corners of the Caribbean with the world and the best of the Caribbean. I get the honour of running around the Caribbean all day long, flying on planes, scouting, looking and seeing what's the best. As you look over here, it's about as damn good as it gets anywhere on the planet," said Stewart. "Everyone expects me to stand up here and be the salesman, and say everywhere Sandals goes is the best of the best. But I believe coming to Curaçao. The amount of people that came up to me last night and said this island is amazing, the people are amazing, we just simply didn't know. This is what gets us excited. Coming to these destinations, seeing something like this, being able to transform it and make it happen and share that with customers from all over the world."