Pack Your Bags For Punta Cana
Spanning more than 40 kilometres of beach, Punta Cana is a tourist mecca coveted by many. In fact, with an abundance of incredible hotels and resorts, as well as easy, affordable flights from Canada, it's the Dominican Republic's largest resort town and one of the top travel destinations in the Caribbean. ​​Sitting on the eastern tip of the island, Punta Cana is a sun-soaked coastal town consisting of beaches, resorts, and world class tourist amenities. It's the ultimate beach getaway, made for vacationers seeking rest and relaxation, with a beautiful Caribbean atmosphere and a laid-back attitude.
Here are a handful of reasons why so many Canadians flock to Punta Cana each year.
The Beach
Punta Cana's main draw is no mystery—its shoreline stretches on and on and includes 18 Blue Flag beaches (certified for cleanliness and sustainability!). Visitors of all ages will delight in discovering favourites like resort-lined Playa Bávaro, surfer mecca Playa Macao, Playa Blanca, Juanillo, and so many more. Whatever stretch of pure white sand you settle into, you're guaranteed a palm tree fringed view as far as the eye can see.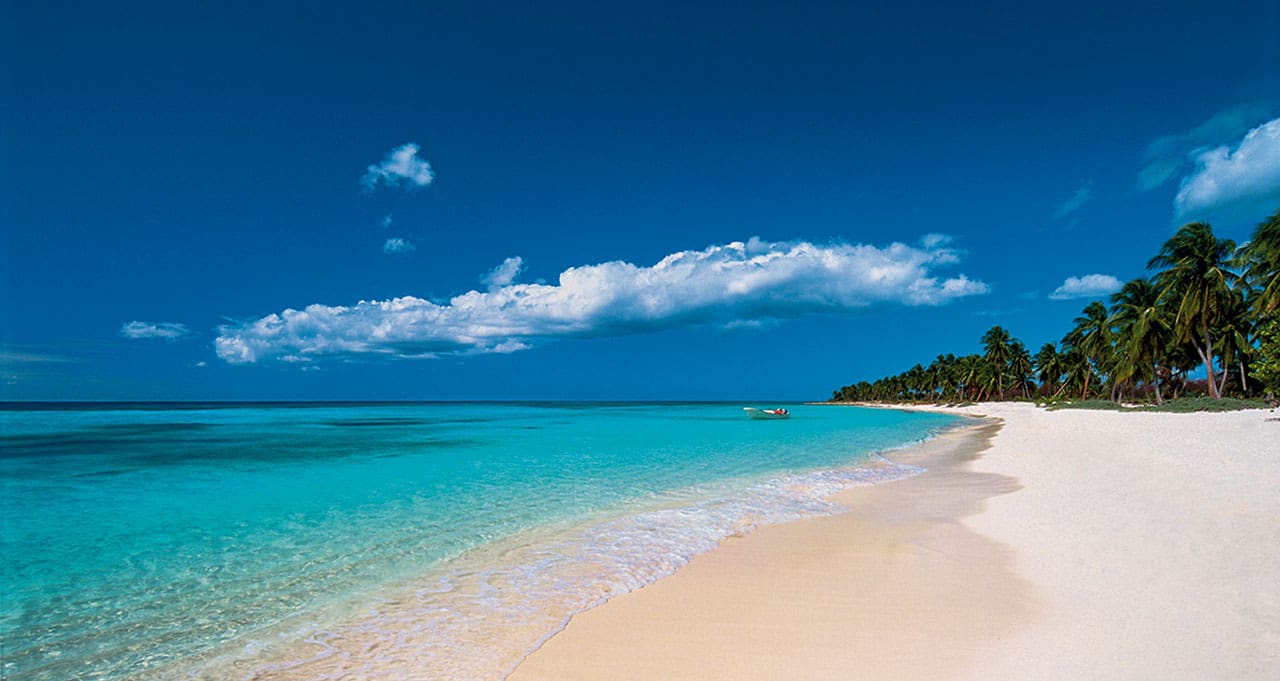 According to locals, one beach not to be missed is Macao Beach. "What's different from Macao Beach is that the area is natural," says tourist ambassador and local resident Ivan Prieto. "There are no buildings around. When you come here you shouldn't just stay in your hotel. You should get out and explore as much as possible. Get to know what's around. This is why Macao is something you can't miss. You get to interact with locals and nature too. You feel like you are in paradise. The people are friendly and welcoming."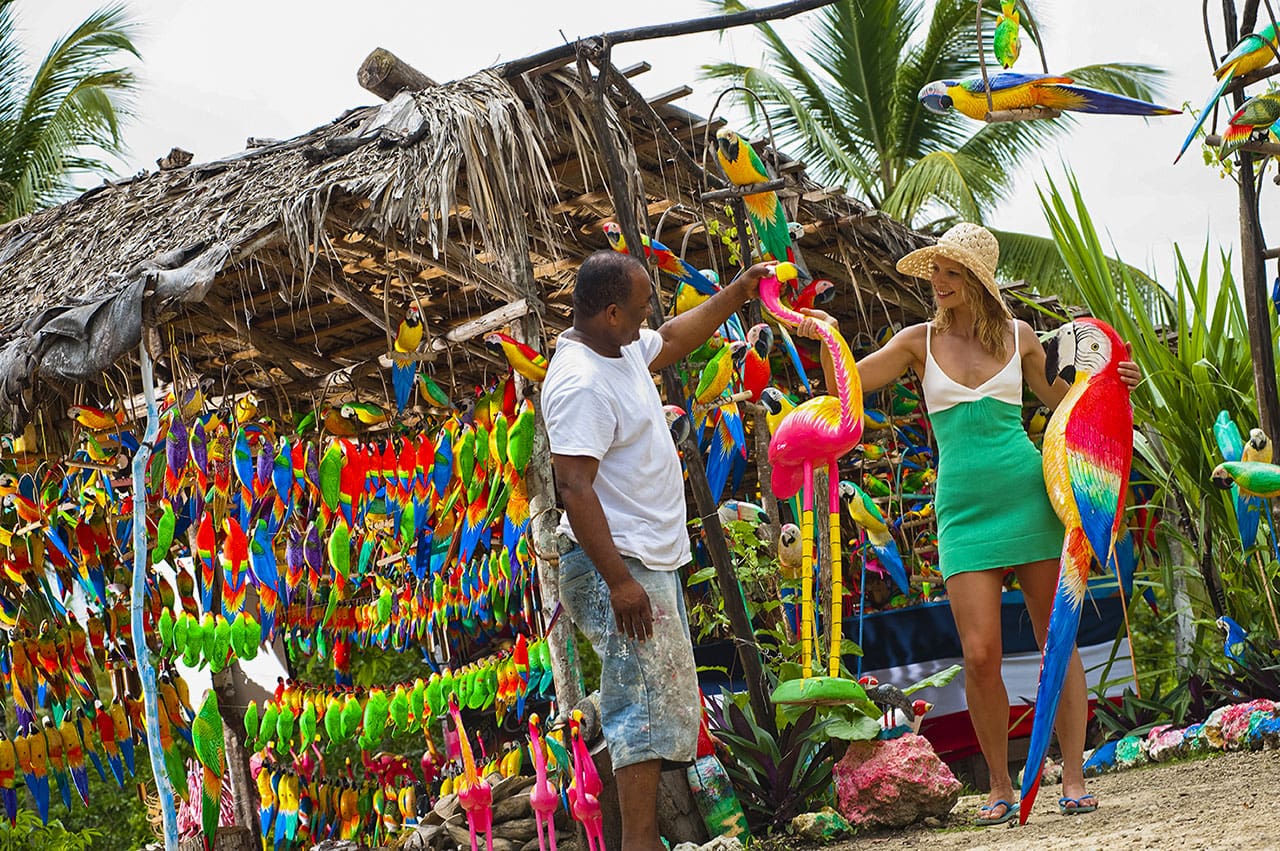 Watersports
Water-skiing, jet skiing, wakeboarding, surfing, snorkeling, diving, or parasailing – it's all here. In Punta Cana, there's no shortage of expert companies offering exciting watersports adventures, at a fraction of the fees it would cost elsewhere.
The crystal-clear Caribbean waters are ideal for diving and snorkeling, where you can swim alongside exotic marine species like sea turtles and parrotfish right off your resort beach. Head out on a catamaran excursion to visit the exotic desert island of Saona Island and spend the day at an exclusive beach club.
Meanwhile, back at Macao Beach, the gentle waves are perfect for learning to surf. "For anyone who's ever wanted to try surfing or have some fun on a boogie board, Macao beach is the perfect place," advises Ivan.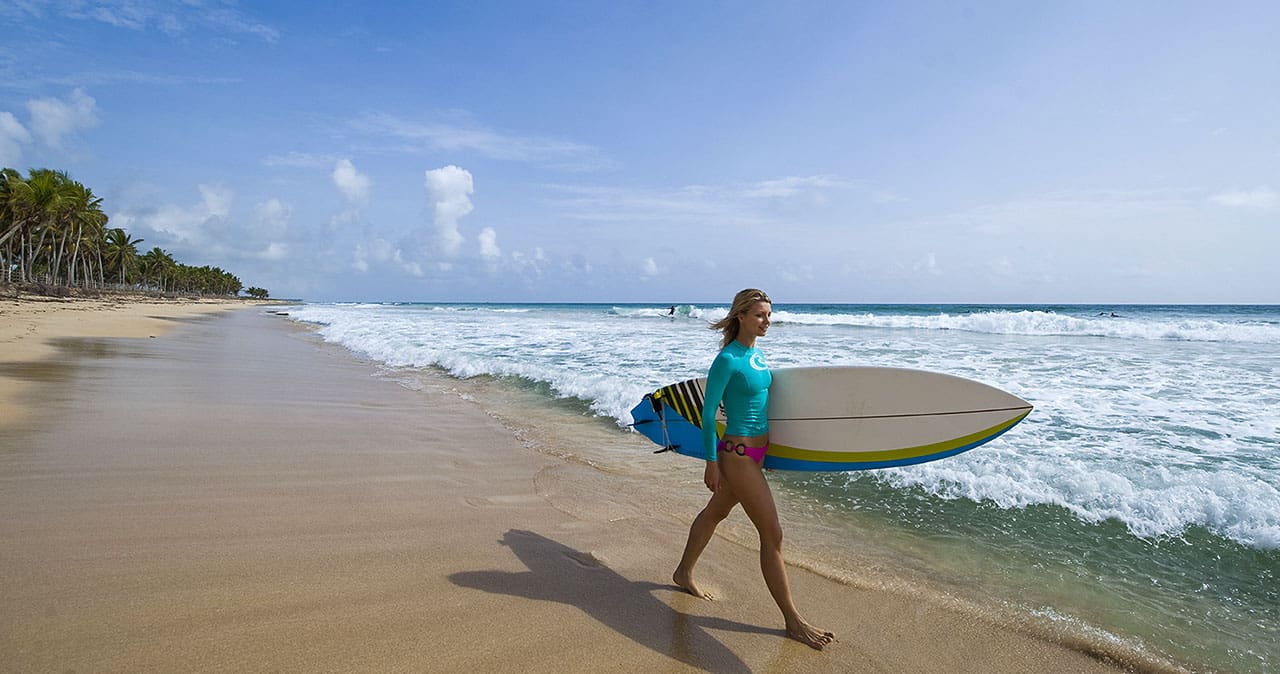 Cocktails and Nightlife
When the sun goes down, the party in Punta Cana is just beginning. The town promises plenty of action after dark, making it the Dominican Republic's prime party spot. State of the art nightclubs abound like the legendary Coco Bongo, ORO at the Hard Rock Hotel, and Imagine, a hotspot carved out of a series of caves. But the best part is that the nightlife isn't only about the wild clubs and bars on the strip. There are plenty of places that offer a relaxed vibe from which to enjoy the laid-back spirit of the Dominican Republic. The Api Beach Bar is one such place, delivering great views of the marina from its cabana lounge setup on the edge of the water. Wherever the night takes you, great service and cocktails will keep you coming back. "One thing is for sure," says Ivan, "in Punta Cana you're going to have fun!"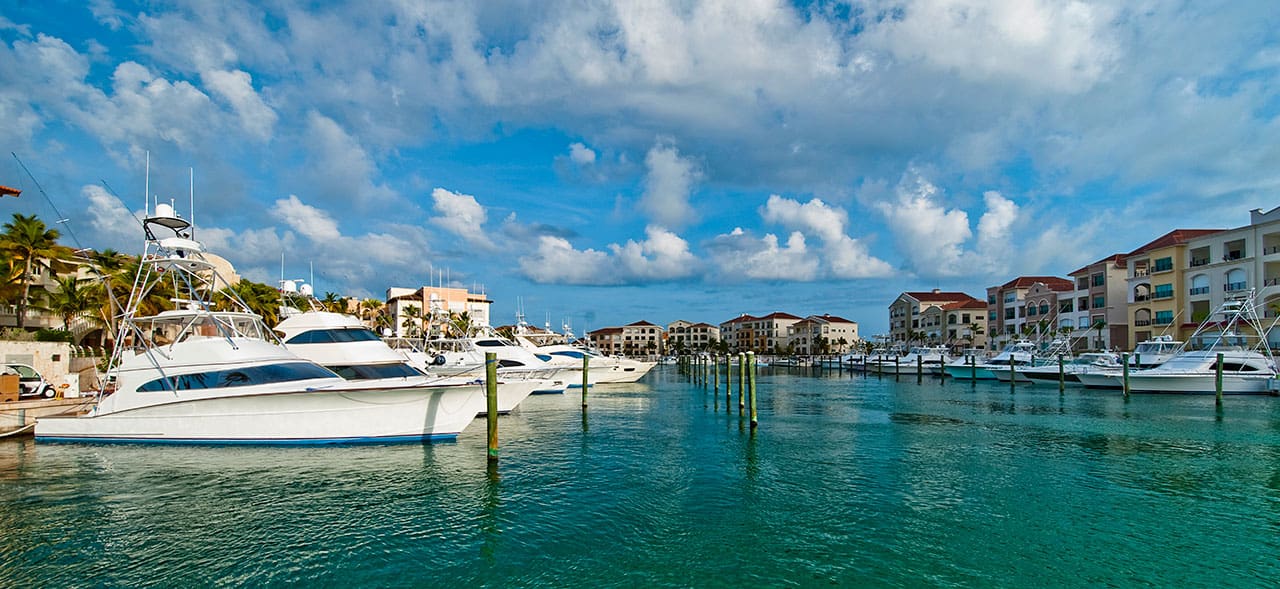 Gastronomy
Visitors will be surprised and delighted to discover that Punta Cana is a foodie paradise. While many vacationers choose the cozy and convenient restaurants on their all-inclusives' premises, those who venture out will find incredible, affordable dining, especially at the many beachside bars and grills.
"One of the most interesting things you can do," says Ivan, "is eat fresh caught seafood and fish right on the beach. The typical beach plate is called Boca Chica. It consists of fried fish and tostones – fried green plantains. It's served with rice and beans; typical side dishes here in the DR. Going to the beach and not having some fried fish is like not going to the beach," he says!
Outdoor Adventure
Looking for some adventure after a few days of rest and relaxation? Punta Cana offers it in spades. Visitors can get their fill of thrills hiking to Hoyo Azul or taking on challenging golf courses like Punta Espada or La Cana. Overall, this reasonably priced, Caribbean hideout is made for travelers of all ages seeking an energizing turn from the norm.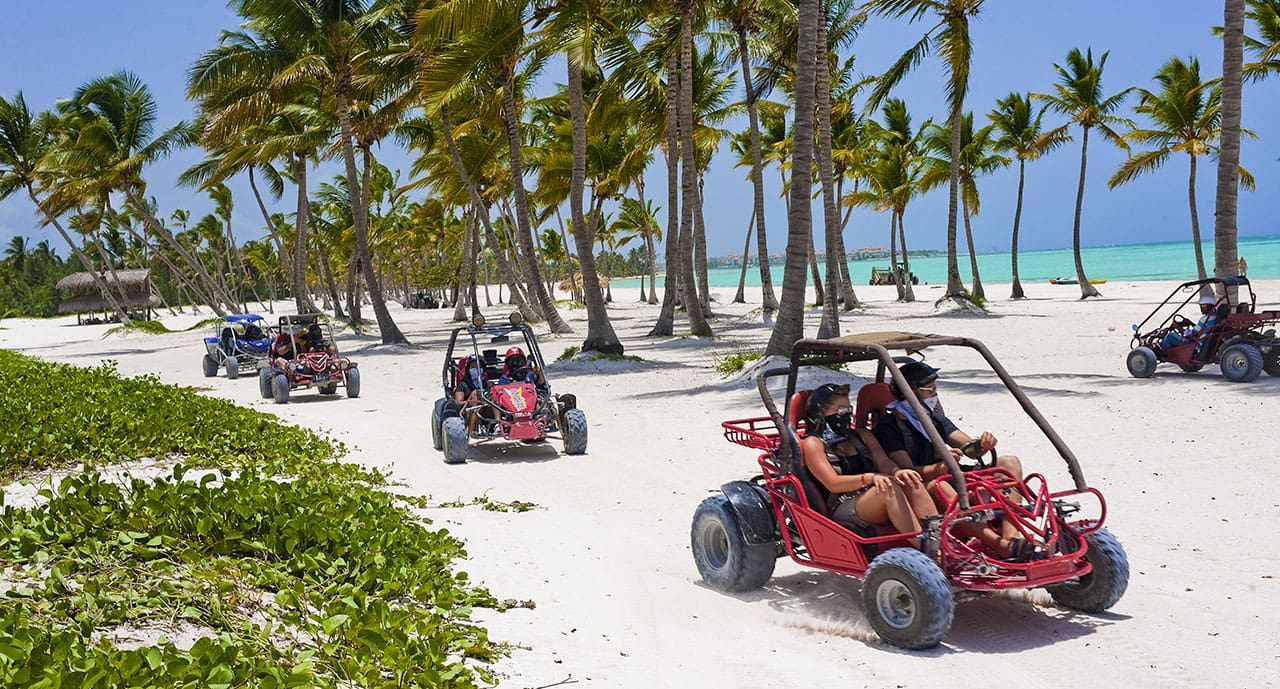 Kids in tow? Punta Cana is ready for the whole clan! This sunny spot offers tons of activities for all ages. At the Bávaro Adventure Park, expect a rush of adrenaline while zip-lining, horseback riding, taking on its Climbing Garden, or zipping around its Segway circuit. More thrills await at nearby Cap Cana's Scape Park where everyone will delight in meeting the critters inhabiting Iguanaland, Parrots Island and Monkey Island. You can also dive into the clear cerulean waters of the Hoyo Azul cenote and explore an impressive underground network of caves.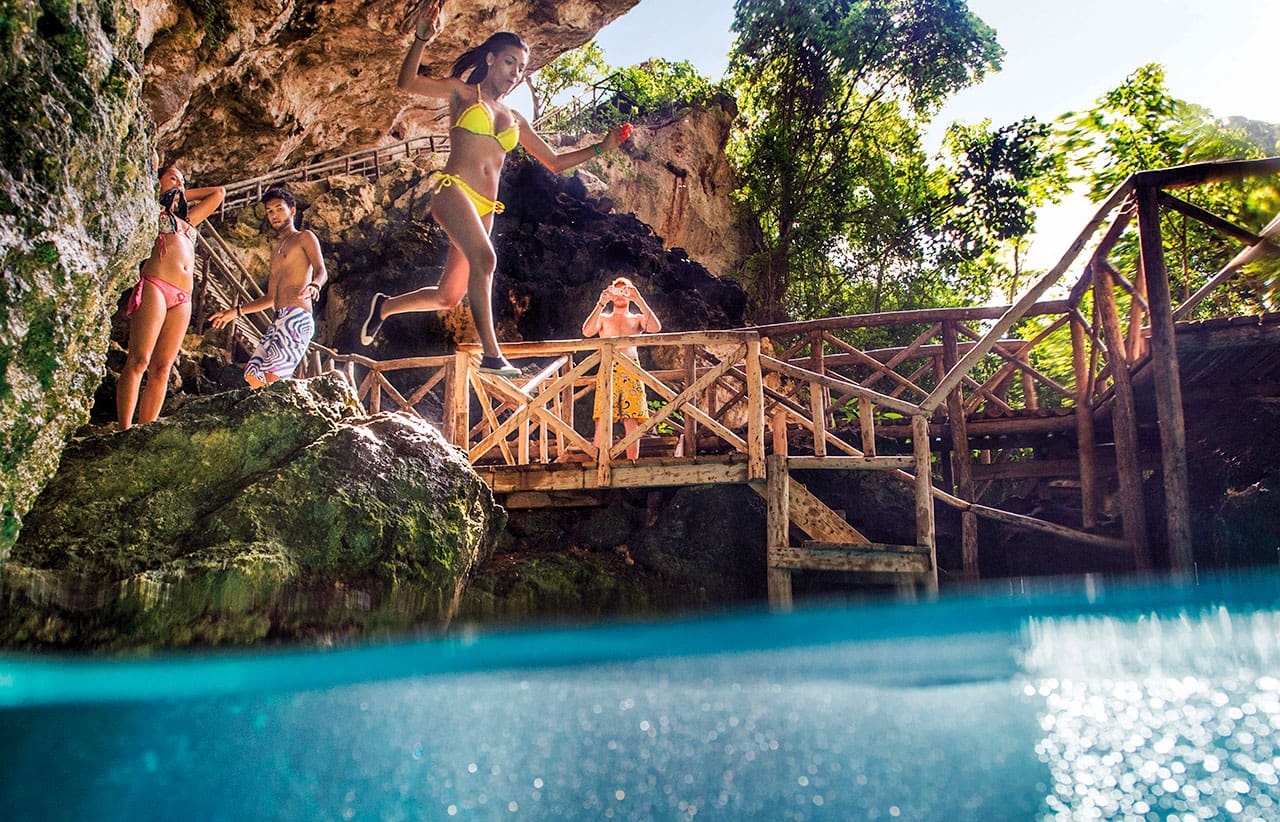 Atop Montaña Redonda, the 360-degree view from 952 ft above sea level is worth the trip alone. Here you can capture your own version of the infamous Instagram picture on a wooden swing with the El Limon mountains and Samana Bay as your background. "The way up surprises you," says Ivan. "It feels like you are headed up to heaven. And, once you get to the top, it surprises you again, because the view is out of this world."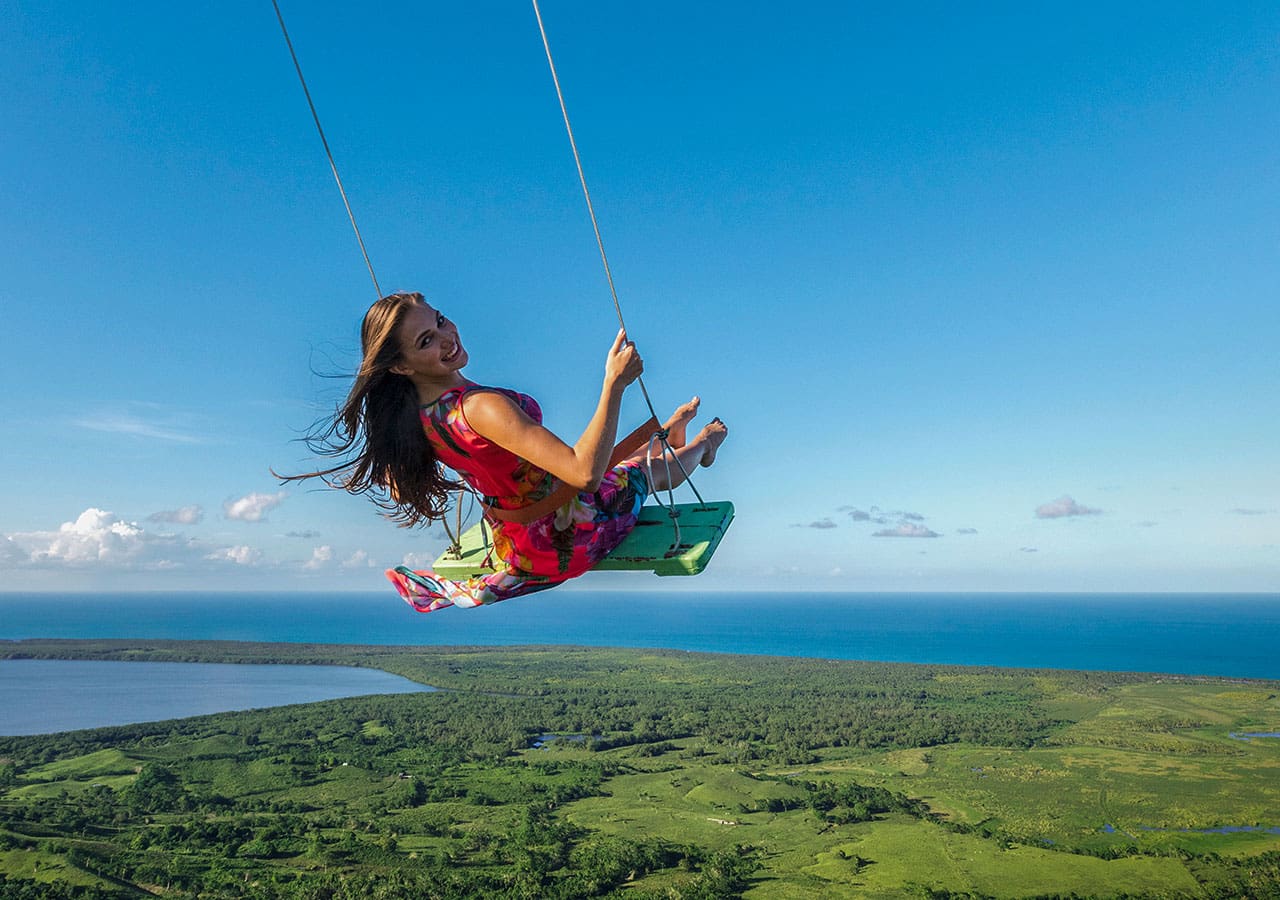 Come Visit My Dominican Republic
Whatever your reason for visiting is, Punta Cana would be nothing without its beautiful climate. The weather is very consistent with an average annual temperature of 30° C (86° F) and constant sunshine. Punta Cana International Airport (PUJ) is the major airport of the region, and a hub for many airlines. While most visitors will have pre-arranged tour operators, which will provide transportation and local guides throughout the area, there are also outstanding options for taxis, local buses, and rental cars.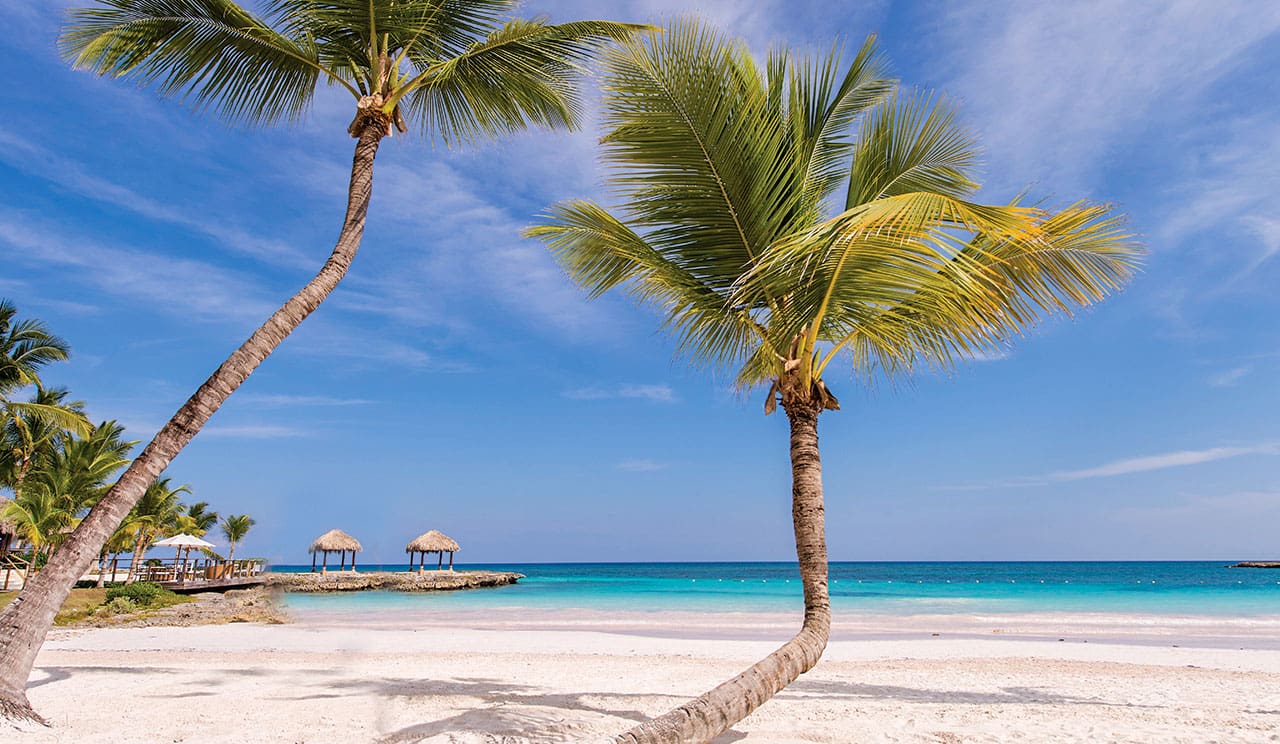 As for Ivan, our local guide in this episode of Come Visit My Dominican Republic, an engaging armchair travel series that draws viewers into all the island's charms, his top reason for planning a trip to Punta Cana? "The reason I give is you won't want to leave," he says. "A smile comes easily to Dominicans and that's just one more reason to come visit us." A good reason indeed.
Sponsored content: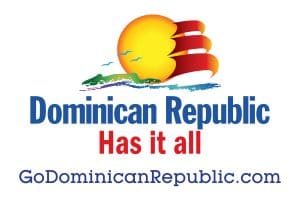 ---