Is this the most beautiful beach in the Dominican Republic? Discover Picture Perfect Pedernales
Tucked in the southwestern most corner of the Dominican Republic, the Pedernales province is as remote as it gets. Located nearly 5 and ½ hours by car from Santo Domingo (a spectacular coastal drive passing through quaint towns like Bani and Barahona), this distant, desert-like landscape contains some outstanding natural attractions that have beckoned explorers for generations. It's a place where giant cacti line the roads with intermittent views of iridescent turquoise shores, where cows and iguanas are a frequent sight, and where naturalists will find the country's most significant reserves.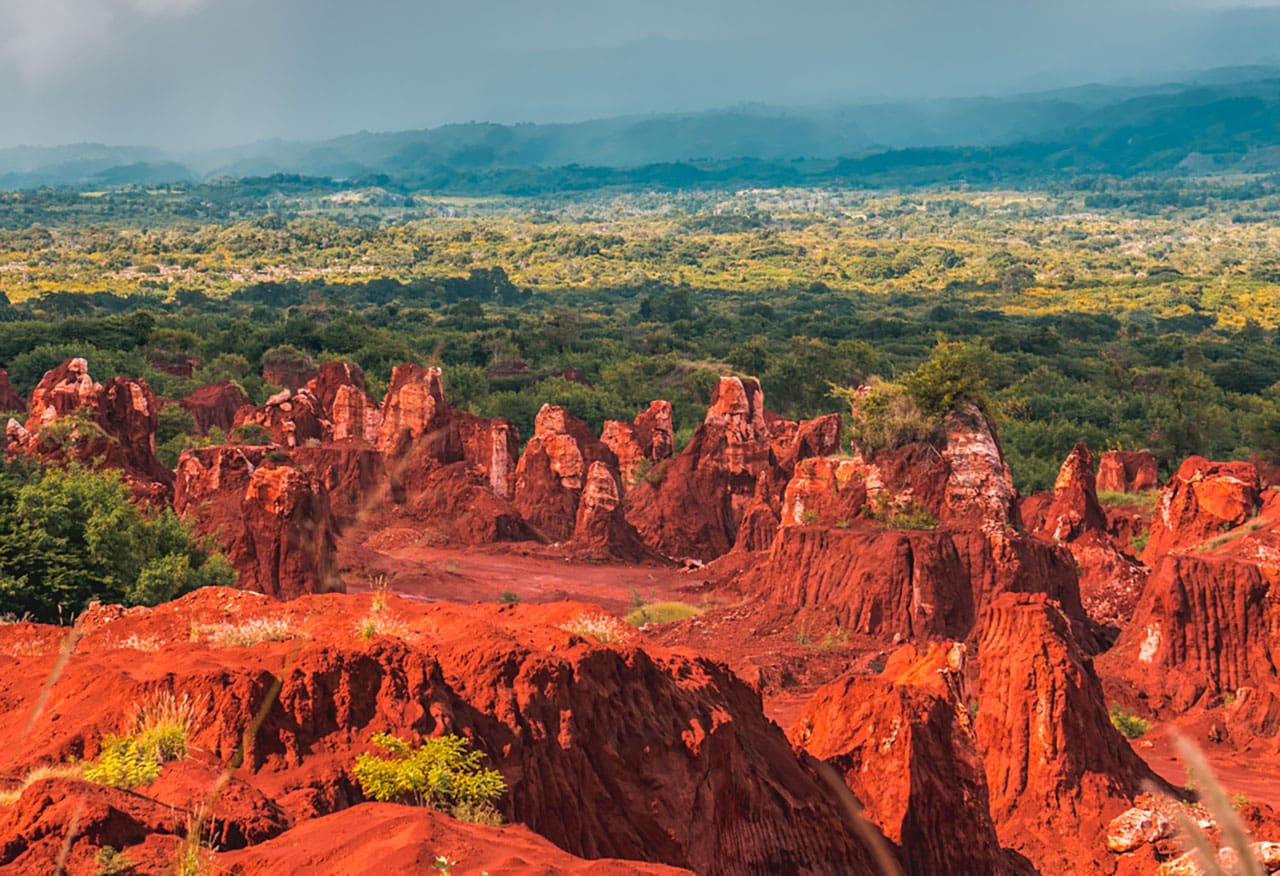 Pedernales isn't like any other place that comes to mind when you think of the Dominican Republic. Its lush nature, exotic flora and fauna, and untouched beaches leave visitors speechless. There's an old saying that goes: Get to Pedernales if you can, leave if you want, because usually those who come to Pedernales never want to leave.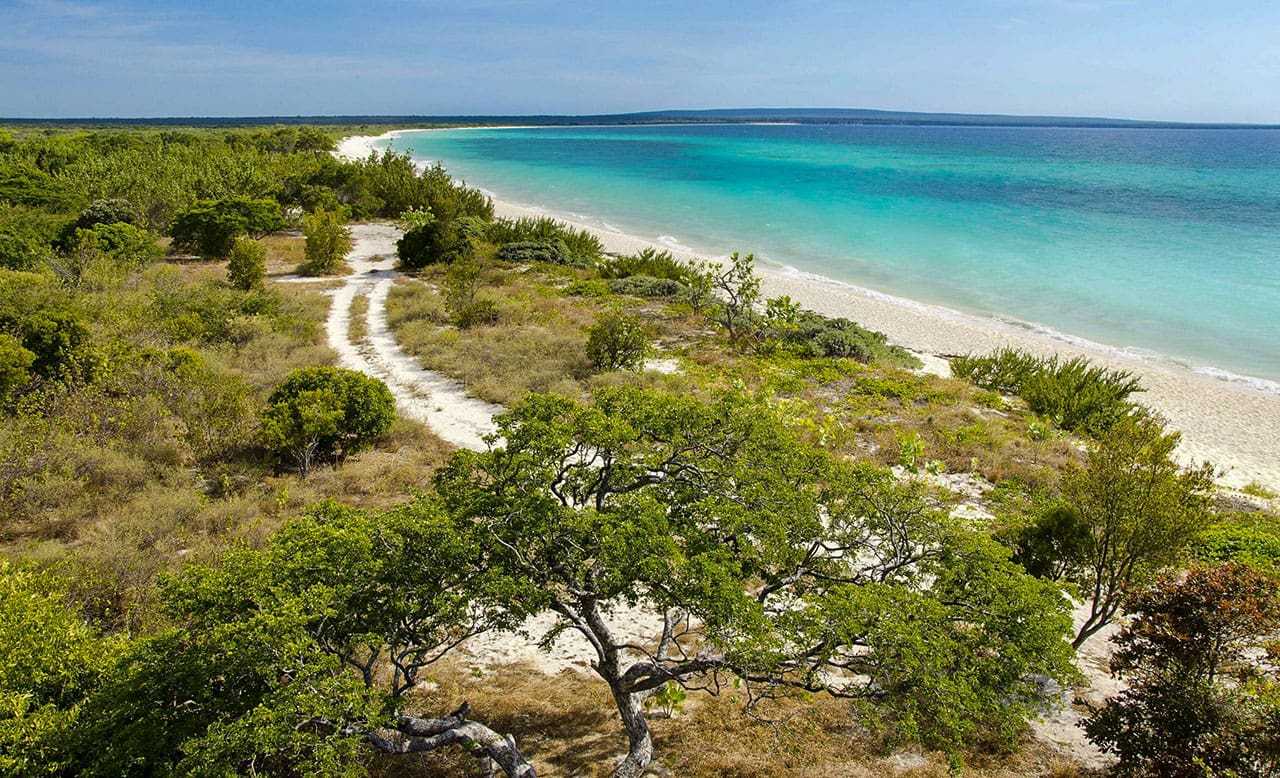 Here's a look at some of the must-see spots that will have you planning a trip to Pedernales for yourself, or your adventure seeking clients.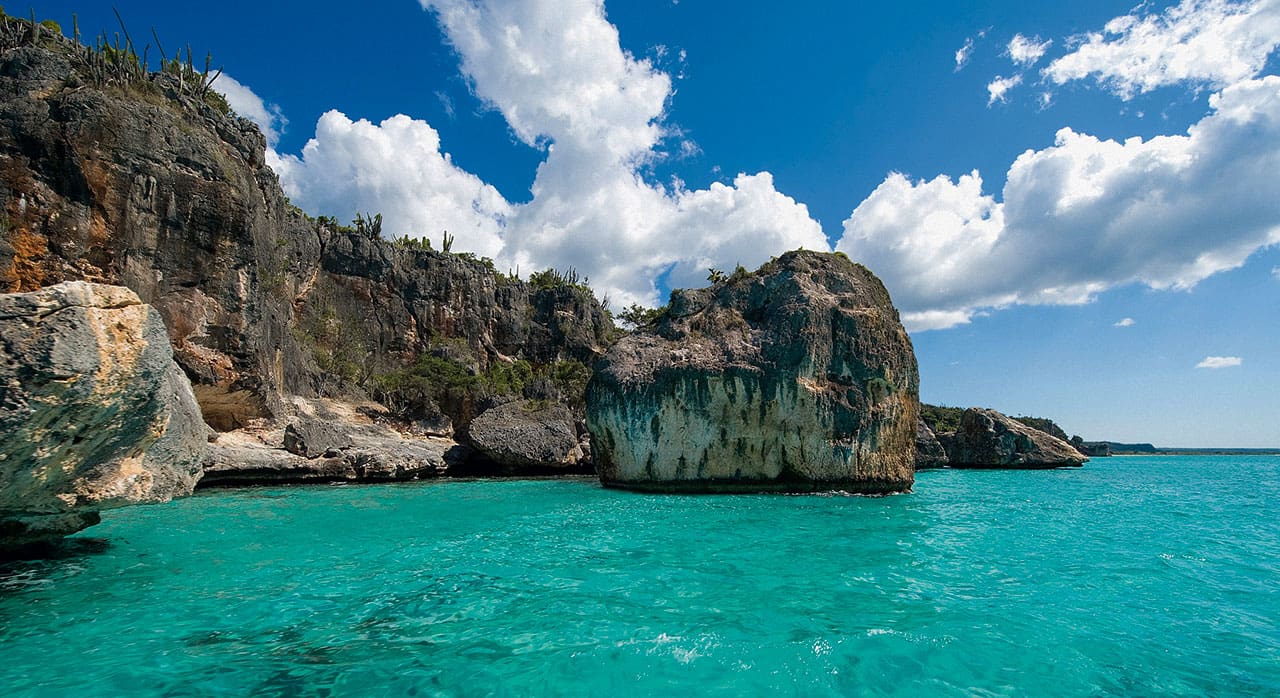 Bahía de Las Águilas
The majority of visitors head to Pedernales to reach Bahía de Las Águilas (also known as Eagle's Bay). This is the crown jewel of Dominican beaches, sitting below breathtaking cliffs and untouched since Pre-Columbian times. Widely recognized as the most beautiful beach in the Dominican Republic, this diamond-white stretch runs a whopping five miles, boasting crystal clear turquoise waters and no hotels, shops, or restaurants. Just pristine nature at its finest. Protected as part of the Jaragua National Park, you can reach Bahía de Las Águilas by an all-terrain vehicle, or by boat from the shores of Cabo Rojo. Pro-tip: Bring plenty of sun protection for this unshaded piece of paradise.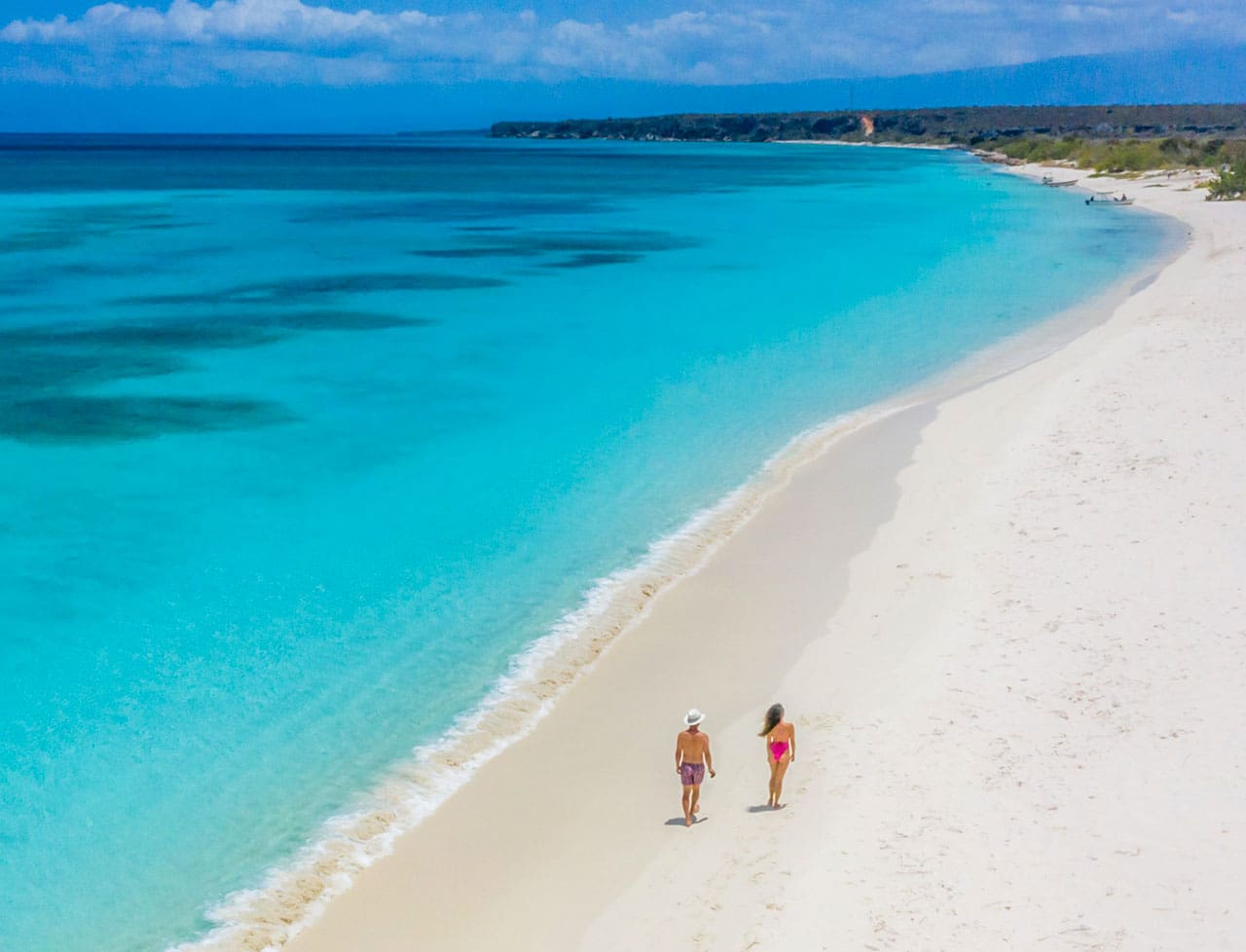 Laguna de Oviedo
Laguna de Oviedo is part of a protected UNESCO Biosphere Reserve and listed as an important area for bird conservation and biodiversity, as well as a wetland of high, global importance. This is the largest lagoon in the country, with a salt-water level three times higher than that of the sea making it a prime bird watching area. Around the lagoon's thick mangrove forests you'll spot royal and blue herons, the great egret, gulls, roseate spoonbills, sandpipers, pelicans, parrots, and beautiful pink flamingos. Here you'll delight in the largest flamingo colony in the DR. Enjoy the experience when a whole flamingo swarm passes by. One to three-hour tours of Laguna de Oviedo and its surroundings can be booked through the information center of the Ministry of Environment, located off the main road in Oviedo. Visitors will want to set aside some time to visit 'Iguana Island'. This small island is home to hundreds of prehistoric-looking but relatively harmless creatures. Pro-tip: Because of the intense heat, the best time to view wildlife in and around the lake is very early in the morning.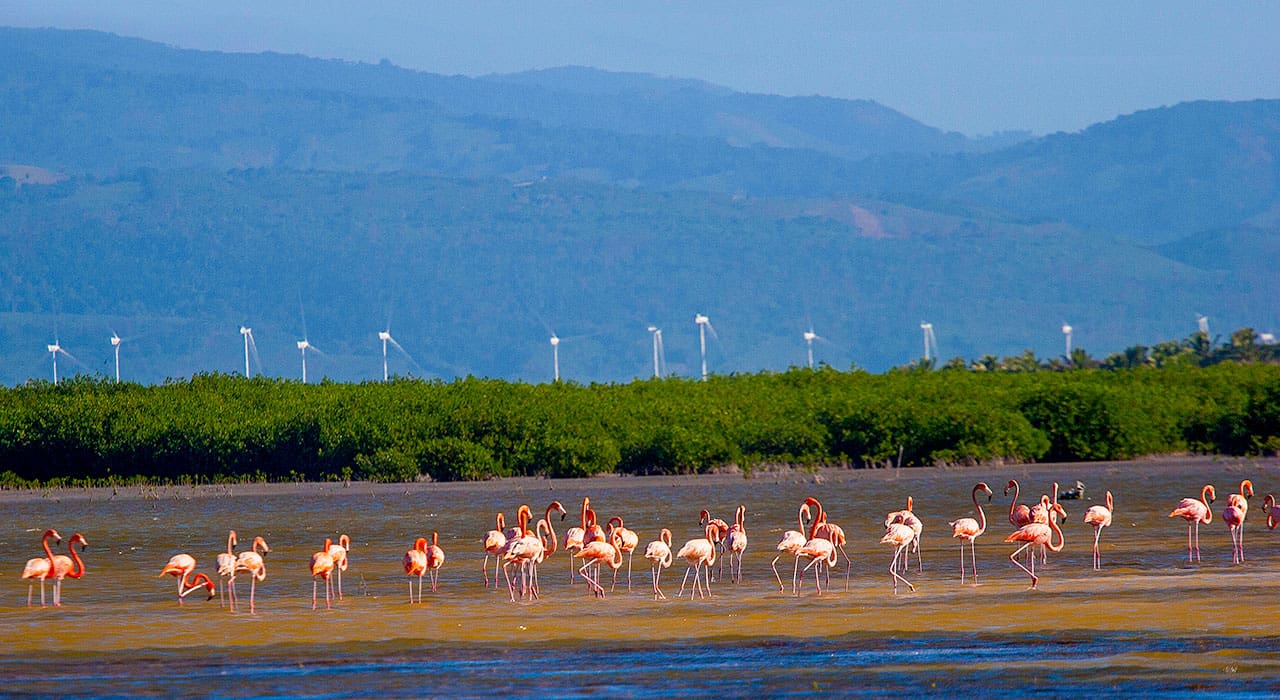 Hoyo Del Pelempito
Part of Parque Nacional Sierra de Bahoruco, the 'hole' at Pelempito is actually a deep gorge formed millions of years ago. The tourist office, perched at the edge of a cliff, offers breathtaking views of the completely untouched national park. The vegetation will surprise you as it morphs from desert plants to pine trees, and into a cloud forest. The diversity is impressive and surprising. It's a natural surrealism, an attraction unlike anything else in the Caribbean region. Pro-tip: plan ahead and camp at the visitors center with your own gear for a truly unforgettable experience.
Pedernales Town
No visit to the region is complete without a stop in the charming town of Pedernales Hugging the town's central square is a small colmado or corner store, a bicycle rental shop, bars, and private residences. The area gets particularly lively in the evening, when crowds gather here to share a cold beer or drink, and play music. It's the perfect spot to explore this lively town and all the culinary delights it has to offer. "Of course we have gorgeous beaches but we have so much more," says Pedernales tourism representative Nicole Corona. "And that's what we want people to discover. Don't just come for the beach; get to know its people, its culture and its gastronomy." Pro-tip: The typical local cuisine includes octopus, shellfish, fried bananas and, of course, Mangu, a combination of mashed fried banana with onions and cheese. For breakfast, enjoy the jams made of either mango, orange, banana, passion fruit or guava.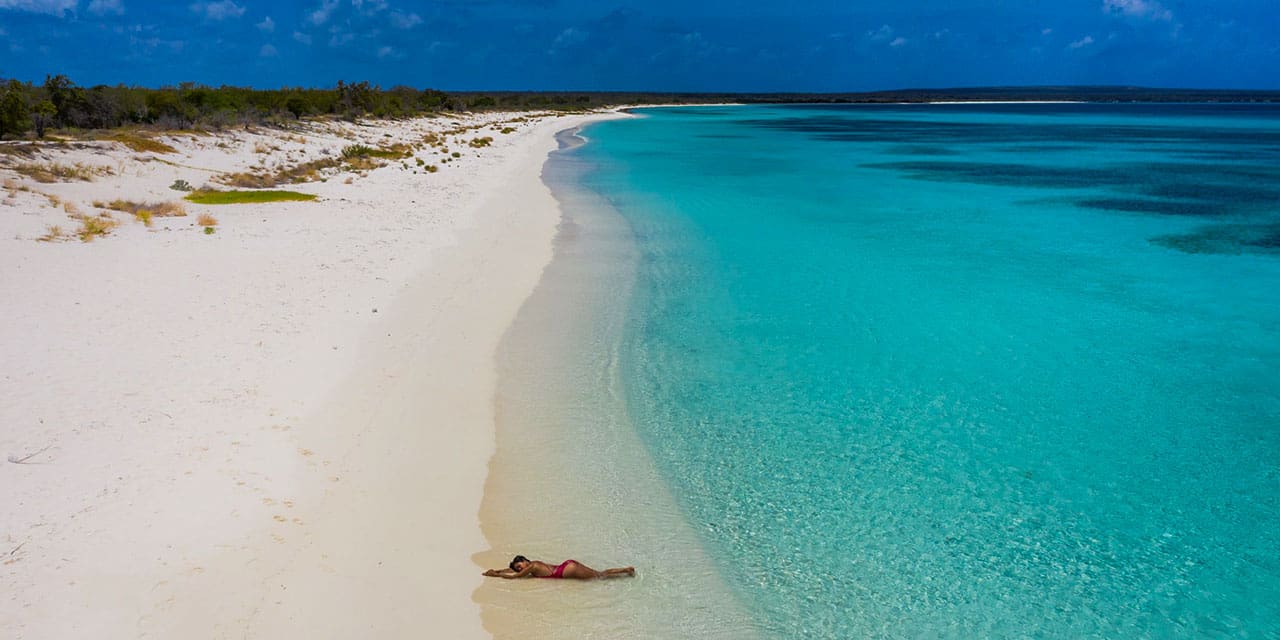 Preparing For A Tourism Boom
The region is gearing up for a major tourism boom. In June, a $1 billion investment was kicked-off that will lay the groundwork for the construction of 3,000 hotel rooms spread across several hotel chains designed to exceed expectations. Some of the companies that have submitted plans and intent to build include AM Resorts, Hilton, Hyatt, Iberostar, Kasmarina with Margaritaville, Marriott, Radisson, Sunwing, and Viva Wyndham. The Pedernales tourism project contains a panoramic path with viewpoints, a marina, yacht club, international airport, renewable energy sources, affordable housing, and other infrastructure works, all designed with a focus on eco-tourism. Once complete, even more visitors will be able to explore the Hoyo de Pelempito, the Oviedo Lagoon, and, of course, Bahía de las Águilas, the latter being a paradisiacal destination to remain untouched without any hotel construction.
Come Visit My Dominican Republic
Pedernales is truly one of the undiscovered gems not only of the Dominican Republic but the entire Caribbean region. Rich in natural resources, this remote area offers a unique vacation experience that connects you with the natural world in profound ways.
"Everytime I take this trip it makes me value everything this region has to offer," says tourism representative Marino Vilomar. "I'm so proud to have been born in a place with such rich diversity and so proud of the efforts young people are making to protect these natural resources and promote them so that people around the world get to this marvelous little corner of the earth called Pedernales in the DR."
Join Marino on a tour of this magical place in the Pedernales-focussed episode of Come Visit My Dominican Republic, you'll be ready to pack your bags. Pedernales' best entry point is Las Américas International Airport (SDQ) in Santo Domingo, located approximately 5 and a half hours west. The region is home to a wide variety of accommodations from glamping on the beach, to immaculate eco-lodges, Airbnb's, intimate bed and breakfasts, as well as several highly-rated independent hotels and resorts.
Sponsored content: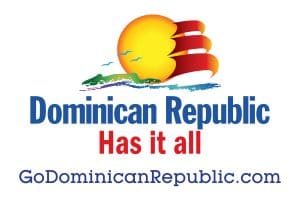 ---