Discover the Dominican Republic's Coolest Bohemian Beach Towns
Of the many idyllic beach towns that ring the Dominican Republic, Cabarete and Sosúa may just be paradise among paradises, offering two dynamic destinations in one close proximity. Located just a short drive from Puerto Plata, these laid back beach towns combine the best of both beachside relaxation and island adventure. Soak up the Caribbean sun on one of the area's famed beaches as you sip on delicious Mamajuana cocktails under a shady palm tree.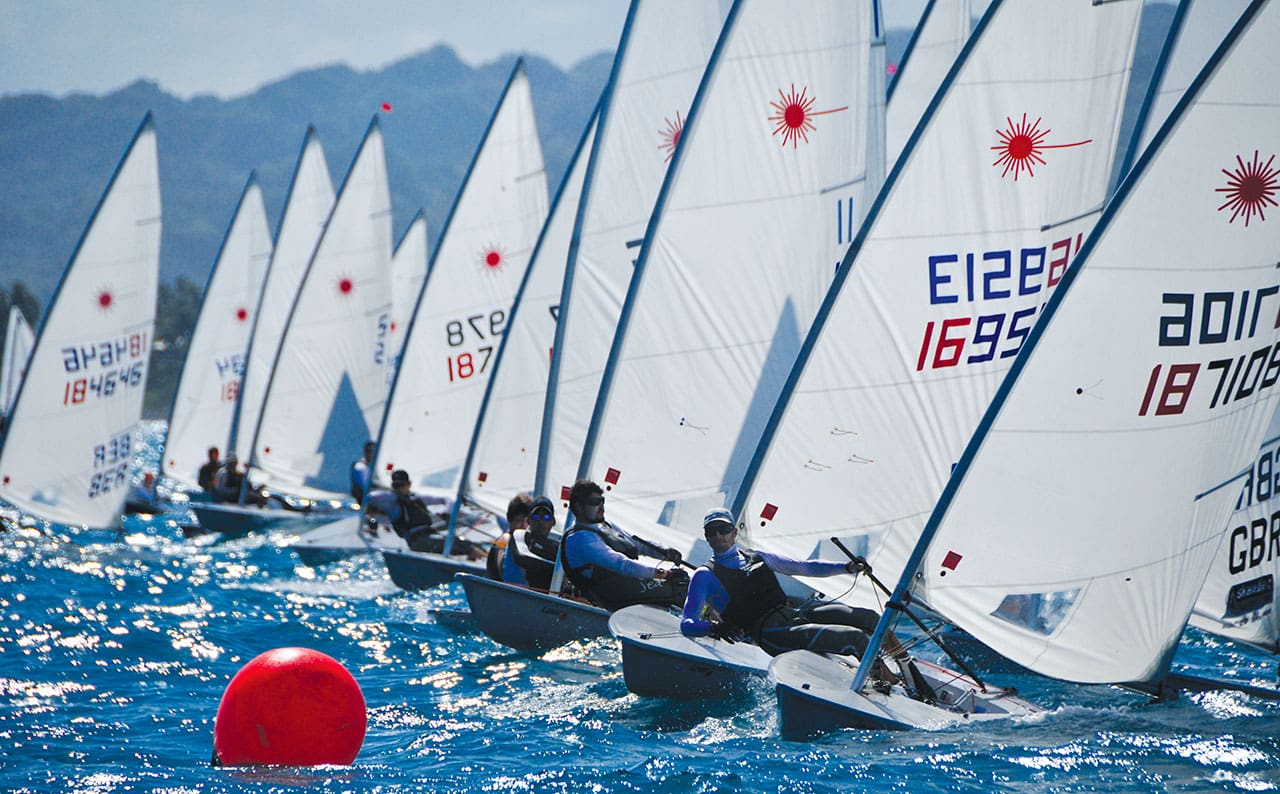 CABARETE CALLING
A small beach town with its own character, Cabarete is considered a gem for those who have experienced its mesmerizing nightlife, extreme water sports, and its soothing, relaxed beach life. Famously known as a water sports lover's paradise, with some of the best kitesurfing and windsurfing conditions in the Caribbean, Cabarete has much more to offer visitors. Sandy beaches, organic healthy eateries, a plethora of outdoor adventures, and off-the-charts good vibrations, all make Cabarete worth checking out.
Cabarete has one long main thoroughfare through the heart of town, with condos, shops, hotels and restaurants on either side. The whole town is walkable, although there are motoconchos (motorcycle taxis) ready to zip you around if you're in a hurry to get somewhere (but why would you be?). The population is about 15,000, although you will find the larger town of Sosua with a 50,000 population just a few miles to the west. The second largest city in the Dominican Republic, Santiago de Los Caballeros, with almost a million people in the metro area, is about two hours away.
In Cabarete, the action is on the beach. Each afternoon the winds pick up and the bay comes alive with sails and kites. You can bring your own gear or rent at affordable prices at one of the many shops and outfitters. The scene in Cabarete draws enthusiasts across the globe, giving Cabarete a distinctly international vibe; it's not uncommon to hear a half-dozen languages spoken just walking through town.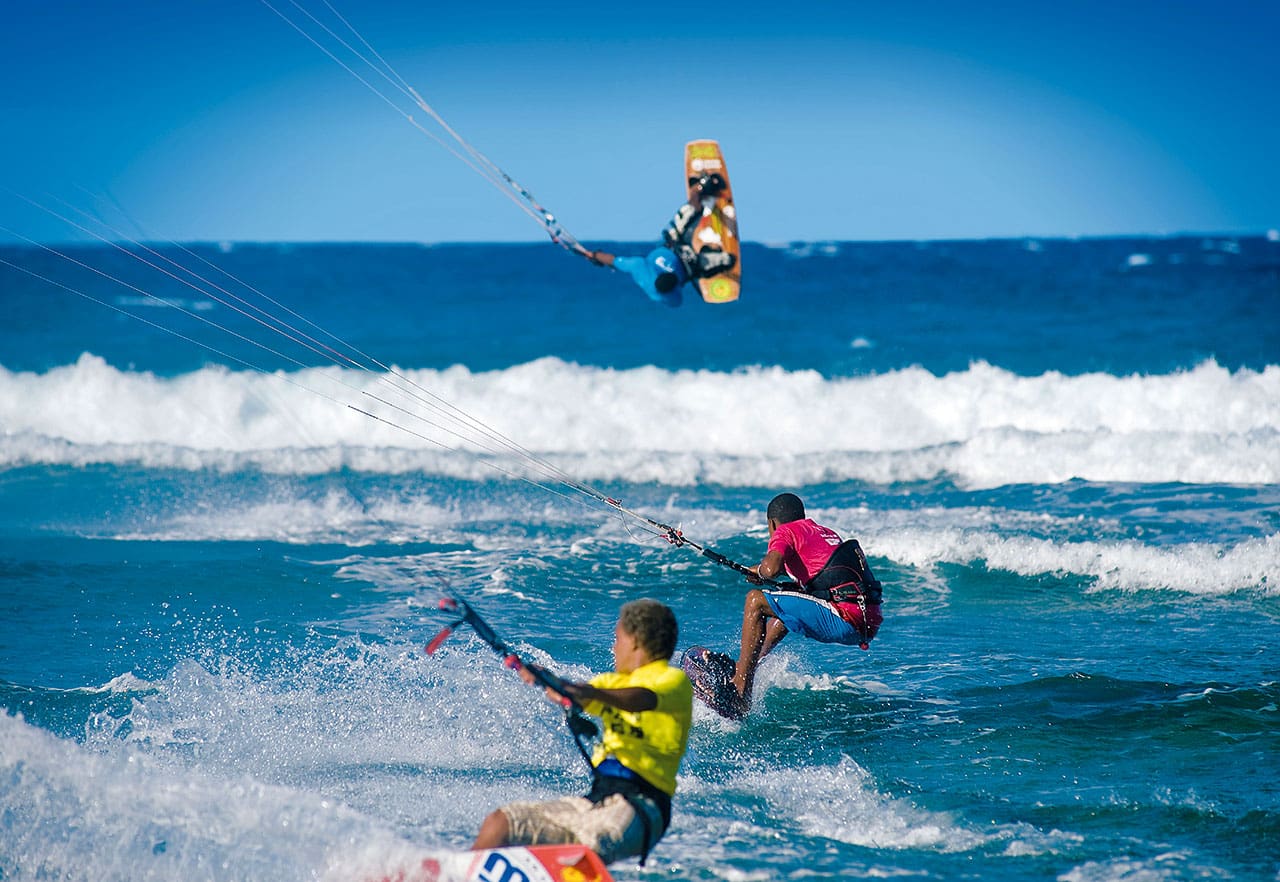 But you don't have to be into kiteboarding to enjoy life in Cabarete. There's a lot happening on shore too. You can take miles-long walks on the beach, find your zen in a yoga class, enjoy a massage, sample delicious street eats, experience the active live music scene, and if you like to dance, there is always salsa and bachata, and so much more.
Whatever your vacation itinerary includes, Cabarete is where it all happens. Here are two can't miss stops to include on your next visit:
Playa Cabarete aka Kite Beach
The Caribbean's hub for windsurfing, kiteboarding, and laser sailing, Playa Cabarete, also known as "Kite Beach", is where you can learn and practice wind water sports all year round. On weekends, especially in the summer, the sails and kites are all out on the water, which makes for dreamy photographs. There's plenty of space for swimming and relaxing as well, facing the many restaurants, bars, shops, and lounges on the eastern side of the beach.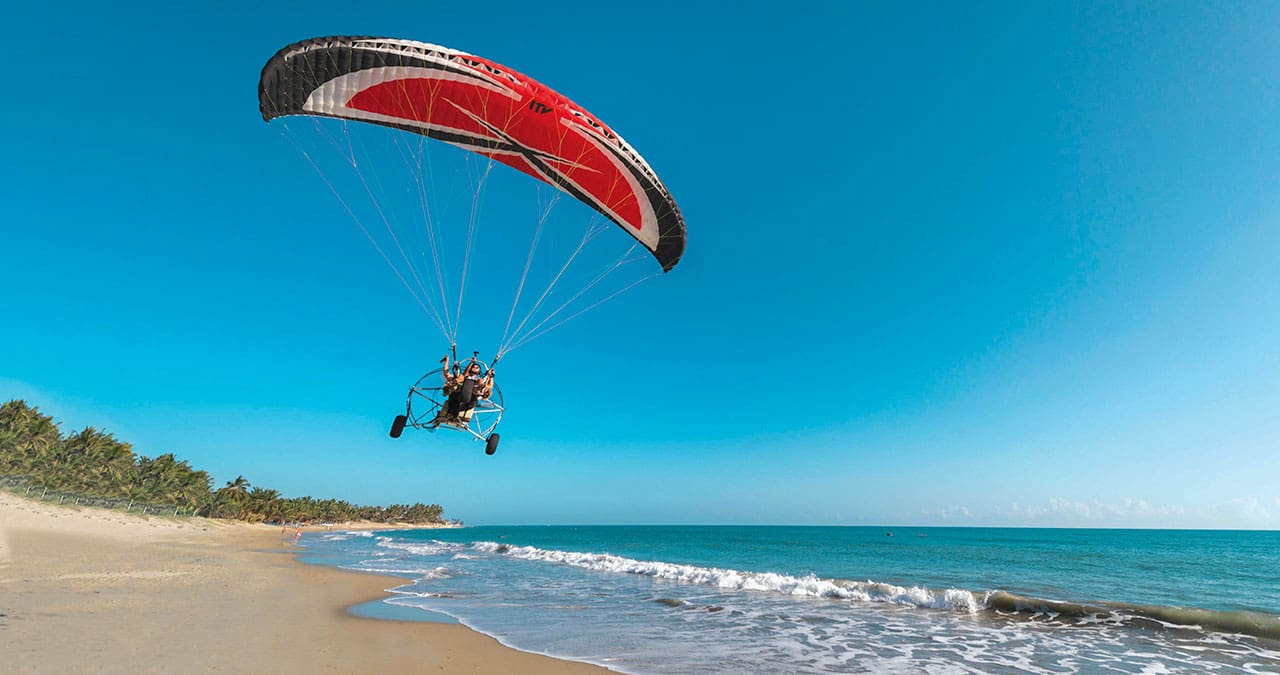 Caves of Cabarete
Hidden within the lushness of the Choco National Park is a fantastical cave system called Caves of Cabarete. Head there to stun yourselves, marvelling at the see-through stalactites, stalagmites, and other rock art. The tour guides are very helpful and friendly here so book yourself one. However, do note it's not just a usual walking tour, you can also jump into the underwater lagoon for a refreshing dip.
SCUBA AND SNORKELING IN SOSUA
Nestled between Puerto Plata and Cabarete on the northern shores of the Dominican Republic, just a short ride from the Puerto Plata airport, is the charming beach destination of Sosúa. The town is the perfect destination for relaxing tropical getaways, with a range of resorts and accommodations to choose from.
Many that choose to visit Sosúa come here for the snorkeling and scuba diving opportunities. Snorkeling close by the coral reef allows visitors to see the underwater life that call the area home such as parrot fish, porcupine, grouper, and flounder. The water is perfect for viewing sea life as it is calm the majority of the time and crystal clear. Scuba divers enjoy exploring shipwrecks, cave diving, and deep water diving.
Not fond of watersports? This is still a great place to unwind, thanks to the picturesque views, calm waters, and friendly locals. The nightlife is legendary. The enjoyment of having a few drinks and dancing under the stars on the white sandy beach is one that can keep you busy for hours. Sosúa is also famous for its cuisine. There are several restaurants in the city where you can taste the best traditional Dominican food. Visitors will also find international restaurants, and coffee shops, as well as German butchers and bakeries.
In short, Sosua feels like arriving at a party where everyone is happy to see you. Your visit here should include stops at:
Sosúa Beach
Sosúa Beach is one of the island's most popular family-friendly beaches and is known for its calm waters and protected coves offering ideal snorkelling and scuba diving conditions. Here you will spot a wide variety of exotic fish and marine life swimming amongst the colourful coral reefs.Locals and visitors descend here on weekends and holidays, and enjoy Sosúa's stunning waters and sunsets.
Casa de Arte
Casa de Arte is the north coast's most recent cultural center, doubling as a museum and an educational arts and crafts hub. Located in the heart of Sosúa's beach town, rotating art and sculpture exhibits, lectures, and other events are hosted here every month. Be sure to step in while on the way to or from the beach, and tour the current exhibit.
Come Visit My Dominican Republic
The North Coast of the Dominican Republic is one of the most complete travel destinations in the Caribbean. It's beaches and natural beauty offer amazing experiences of the best the DR has to offer. "Everyone should visit at least once in their lifetime," says host Tomas Sone, in an episode of Come Visit My Dominican Republic that offers travelers an inside look at what to see and do in the region. "Here we offer an excellent combination of sea, mountains, rural life, beach life, physical activity, nightlife, sunsets. The people, those who live here, welcome you with open arms. We speak a universal language which is a smile, the smile of the Dominican." Get packing!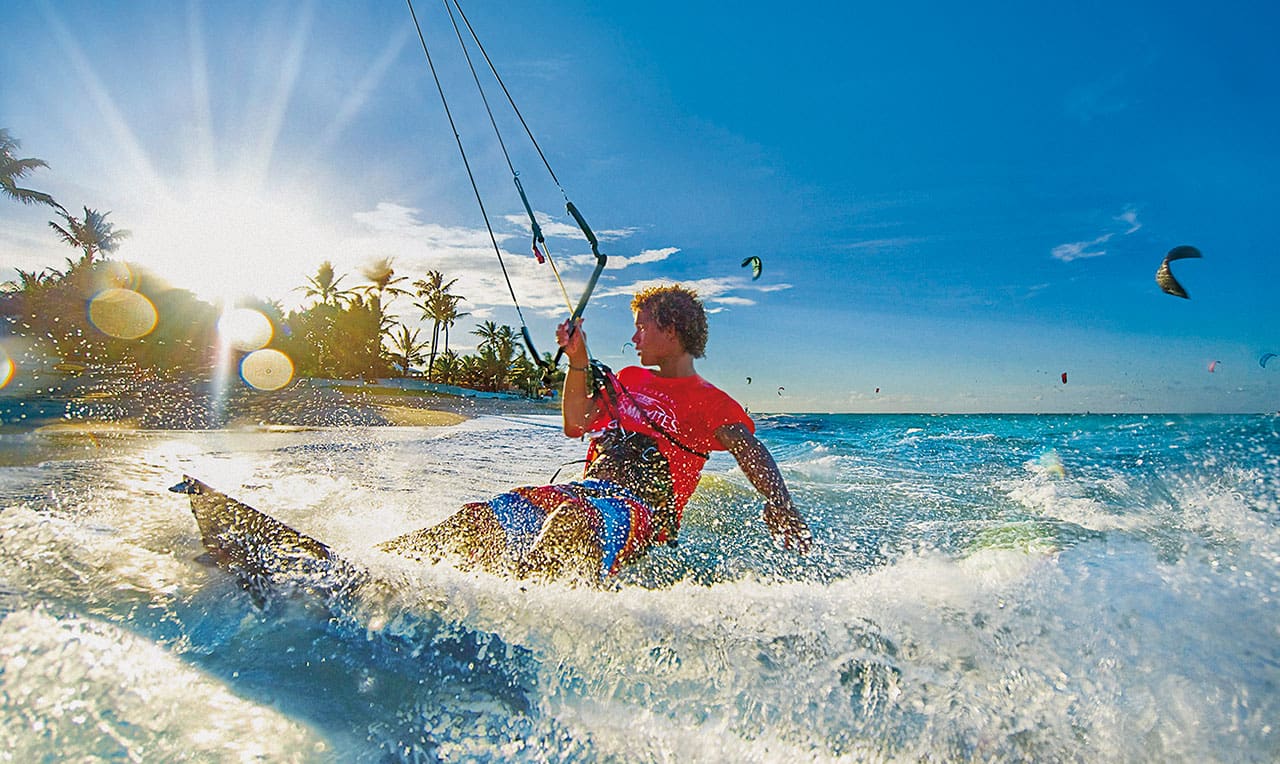 Sponsored content: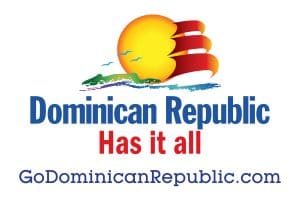 ---