Looking For An Eco-Adventure That's Easy To Access? Set Your Sights on Samaná in the Dominican Republic
Tucked away on the northeastern tip of the Dominican Republic, the Samaná Peninsula is synonymous with long, uncrowded, golden-sand beaches flanked by mountains, craggy limestone cliffs with panoramic views and rolling hills blanketed in coconut trees. Christopher Columbus once called Samaná "the fairest land on the face of the earth," and it still is.
The nature haven that is the Samaná Peninsula is as coveted today as it was in the 16th century when pirates hid in its lush, palm-filled forests, isolated beaches, and hidden caves. Today, Samaná is well connected for travellers by land and air, yet it remains the DR's secluded escape of picture-perfect beaches, coconut plantations, rolling mountains and tropical rainforests. It's as if thousands of humpback whales that visit Samaná Bay every year appreciate this natural splendor as much as visitors do.
Come for sunshine, stay for whale watching
Humpback whales have used the Dominican Republic's Samaná Bay and Silver Bank coral-reef sanctuary for thousands of years. The giant mammals return every year to this special corner of the DR to mate, birth, and bask in this glorious tropical scenery. Taino drawings on the limestone caves of Los Haitises depict breaching whales in the Bahía de Samaná and Columbus made note of their presence here back in 1493.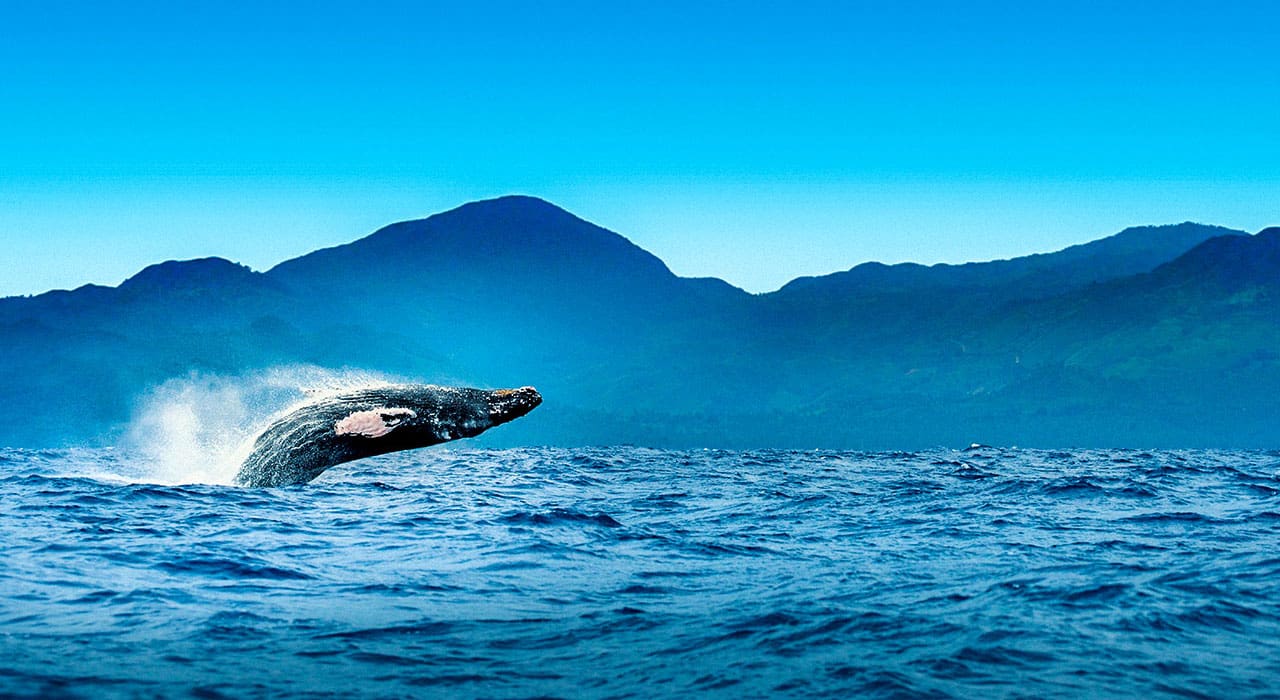 The whales return each December after nine months of relentless feeding in the North Atlantic. By late January thousands of them, the entire northern Atlantic population, move around the waters of the country's northeastern coast. They're at their liveliest in Samaná's tepid depths, as males track females, compete for attention and engage in courting displays, while mothers teach their calves basic survival skills. Don't allow yourself (or your clients) to come here during the winter without taking an excursion to see them. The season generally runs from mid December to late-March.
Exploring Legendary Los Haitises National Park
Aside from seasonal whale watching, there are many more ecotourism adventures that are just a stone's throw away.
From the Bay of Samaná, a nine-mile boat ride south takes you into Los Haitises National Park. It's here you'll find one of the crown jewels of the Dominican Republic's national park system and one of the largest protected areas in the entire country. Los Haitises–which translates into "hilly land" in the Taino language–attracts visitors who come here by boat to see its magnificent series of rock formations jutting out of the water.
This is a bird watching paradise thanks to an extensive system of mangroves which are home to more than 150 colourful species. Beyond birding, visitors to the park won't want to miss a guided tour through a series of caves adorned with ancient pictographs dating back more than 500 years. The most popular caves are easily accessible with walkways making this a very family friendly experience.
Los Haitises also nurtures one of the DR's most impressive rainforests, once used as a filming location for Jurassic Park. Its unusual landscape alone is worth a visit. Explore the park by boat from Samaná, hike its rainforest to view flora up close, and kayak along its lush shores. Boat tours are available daily, with outfitters picking up guests from around the peninsula.
Horseback riding to El Limón waterfall
A bustling, small town north of the peninsula, Limón is home to one of the tallest waterfalls in the DR, and it's a majestic sight to see. The El Limón gloriously tumbles 130 feet from the peak of the Sierra de Samaná into a deep emerald pool surrounded by a tropical forest.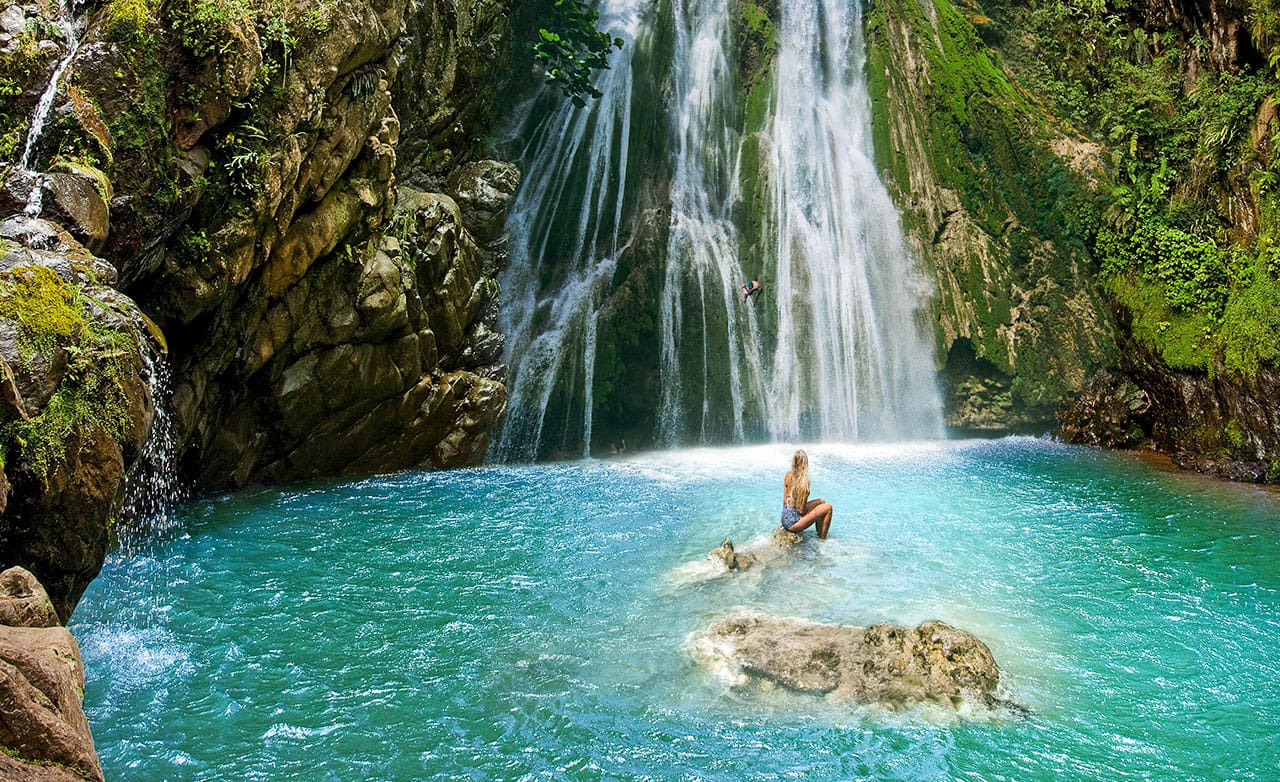 The adventure begins at one of many ranches in town. Visitors make their way on horseback down a scenic trail through the ancient forest, before eventually hopping off and reaching a series of steps leading toward the giant cascade.
Opt to hike instead of horseback riding, and you'll get an even closer look at the flora and fauna in these parts, where native species grow abundantly, including orchids, royal palms, pineapple and mango trees.
Birders will spot the palmchat (DR's national bird), the black-crowned palm tanager, and the Hispaniolan woodpecker, among hundreds of other species. Excursions to El Limón are easy to access and offered from travel guides and suppliers all around the peninsula.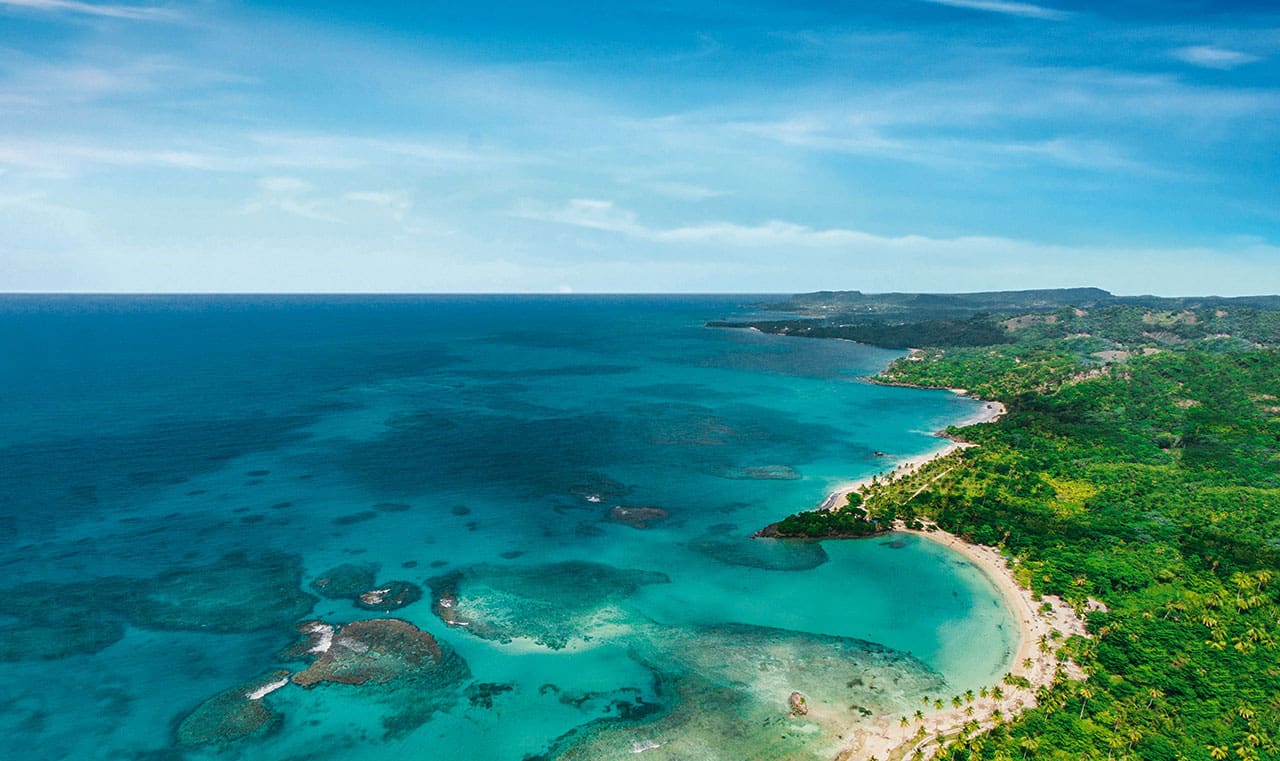 Come Visit Samana
El Catey International Airport is an easy access point serving the province of Samaná. From here you can easily explore the region's eco-lodges, best-in-class all-inclusives, and more. It's a 3-hr scenic drive from Santo Domingo and a 4-hr drive from Punta Cana.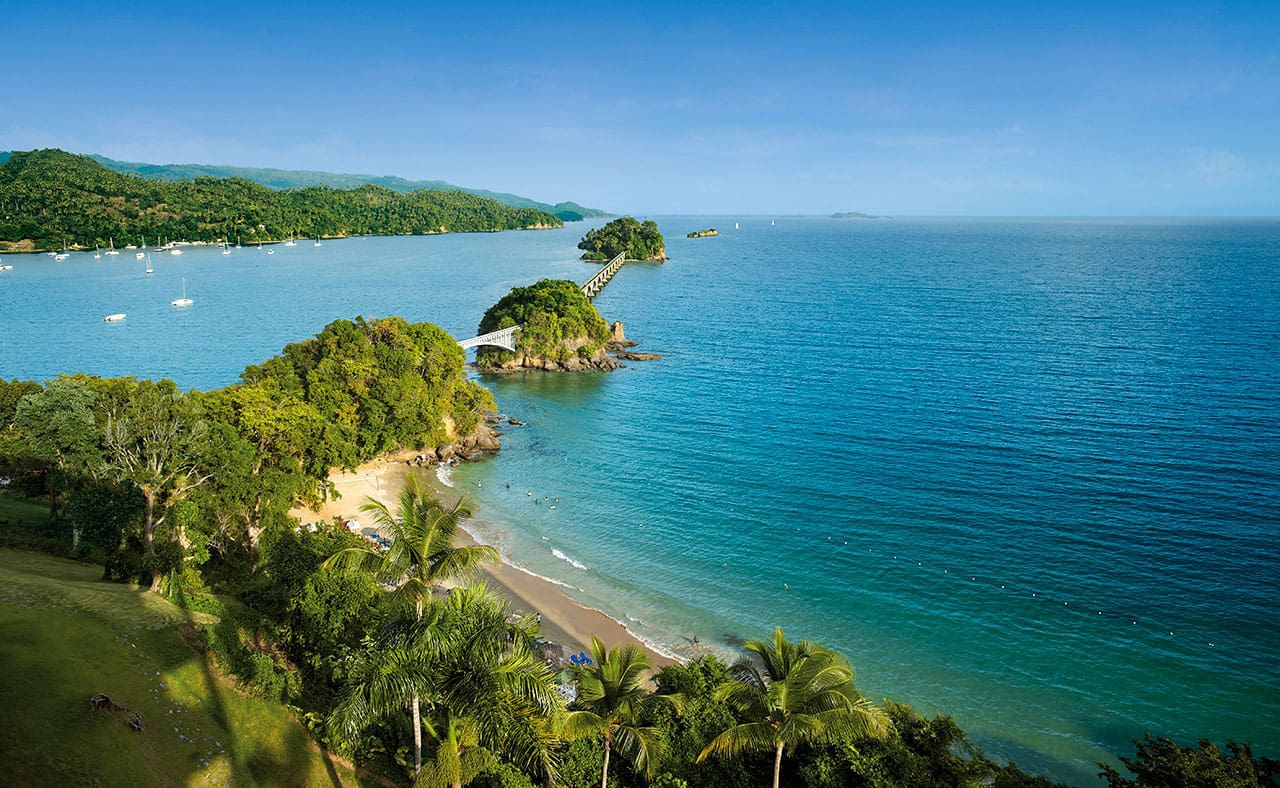 "I invite you to come visit us," says Maria Tejada, in an episode of Come Visit My Dominican Republic that puts a spotlight on Samaná. "Come enjoy the natural wonderful gift that you can only find in my province of Samana." Now that's an offer we can't refuse!
Sponsored content: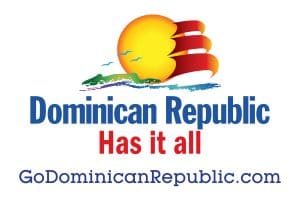 ---