Flanders puts the spotlight on Flemish Masters in 2024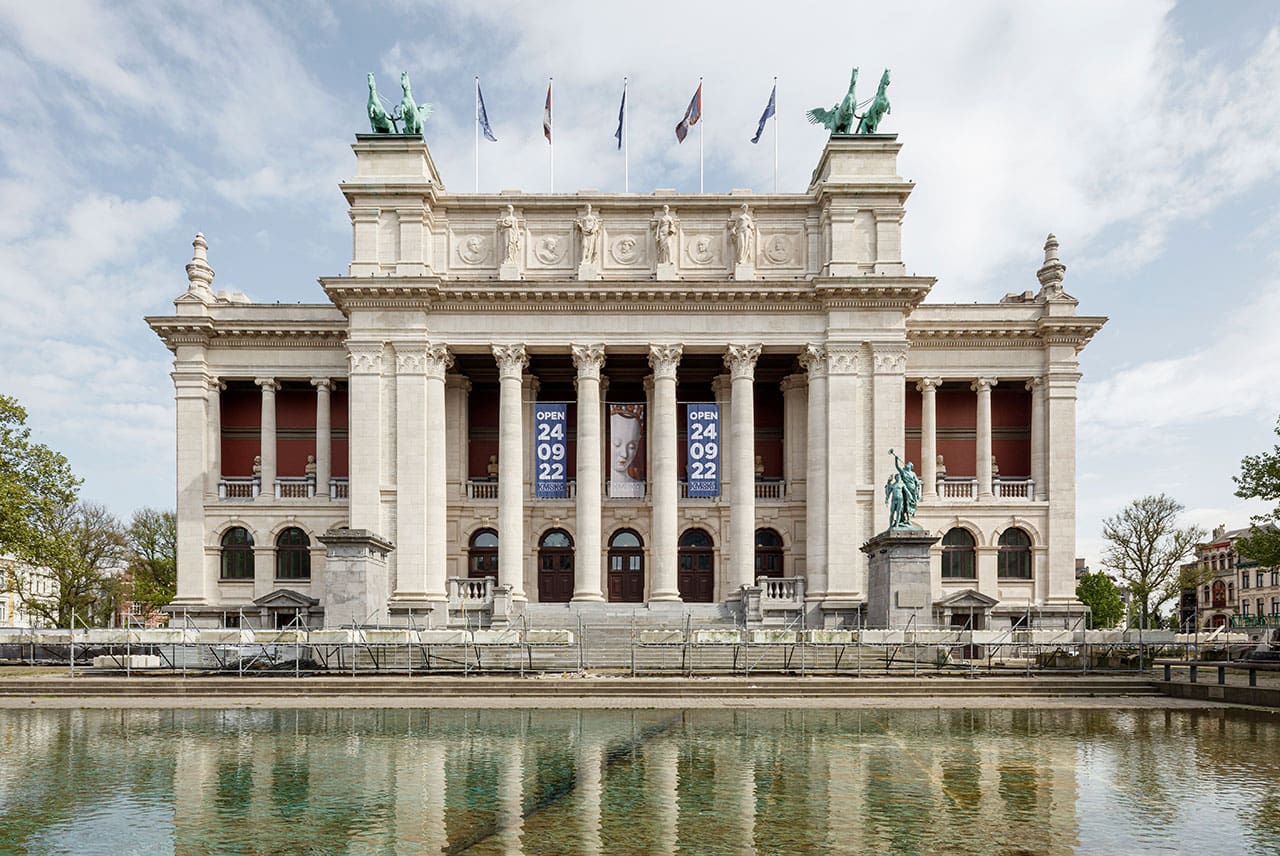 Photo: Karin Borghouts
Flanders is synonymous with cultural heritage. The famed Flemish Masters' genius, inimitable craftsmanship, and unique technical skills helped move art history in a different direction. The old Flemish Masters, artists like Rubens, Van Eyck, Bruegel, were known for their meticulous attention to detail and their ability to create incredibly realistic and lifelike images.
For a period spanning over 250 years, from the 15th century to far into the 17th, Flanders set the artistic tone in Western Europe. Flemish painters inspired all the most important movements of the time, such as primitive art, Renaissance, and Baroque.
Since then, many generations of creative people have followed their example, both in the arts and in other areas. We have castles and cathedrals, churches and belfries, tapestries and beguinages, artistic masterpieces and entire historic city centres. All attest to Flanders' rich cultural heritage.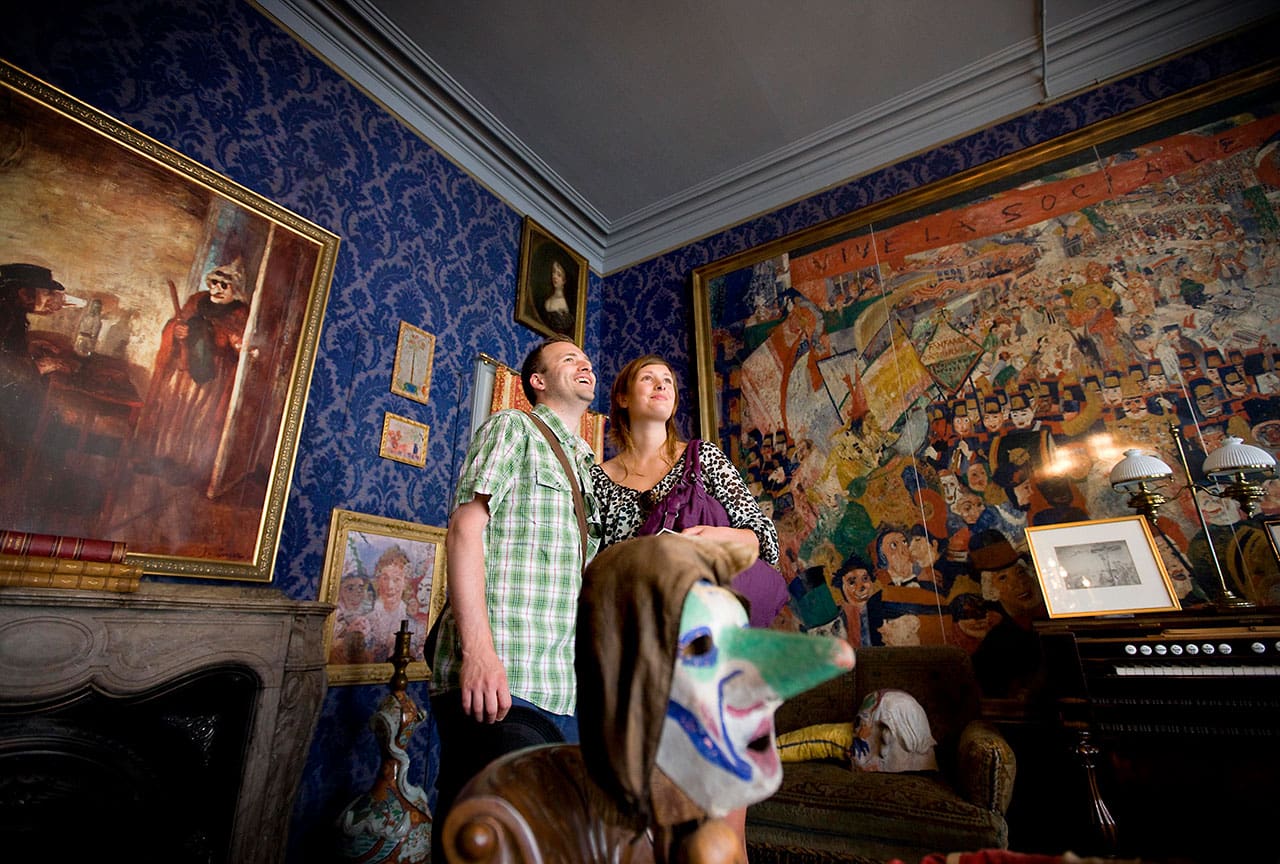 Photo: Toerisme Oostende vzw – James Ensorhuis – Nick Decombel Fotografie
2024 will be the year to put the spotlight on old and new masters, the following generations of artists that built on these foundations, modern masters like James Ensor.
In 2024, it will be 75 years since the passing of James Ensor (1860 – 1949). Ensor is a key figure in the history of modern art. He pioneered several artistic movements. This Ostend native isn't easily categorised. Ensor was an excellent practitioner of the impressionist philosophy and a talented colourist. He created art that was full of humour and satire and had a marked love of the grotesque. While he loved to experiment, his art is easily identifiable.
Ensor's works combine international appeal with a unique style and subject matter, as can be seen from the characteristic elements that often recur in his paintings.
Travel to Flanders to join in celebrating the life of this renowned Flemish Master with various exhibitions, activities, and events in Ostend, Brussels, and Antwerp.
To truly get to know the great James Ensor, a visit to Ostend is essential. The Queen of seaside resorts is linked to this pioneer of modern art forevermore. Throughout his career, he found inspiration in the many and various hues of the sea. This is where Ensor House is located. Ensor lived and worked there for 30 years of his life. Many of his masterpieces were created there. Now the house is a museum, recently restored to full glory. Permanent and temporary exhibitions with interactive displays allow you to explore the eventful life and influential work of this great artist. Nowhere can you get closer to Ensor than there.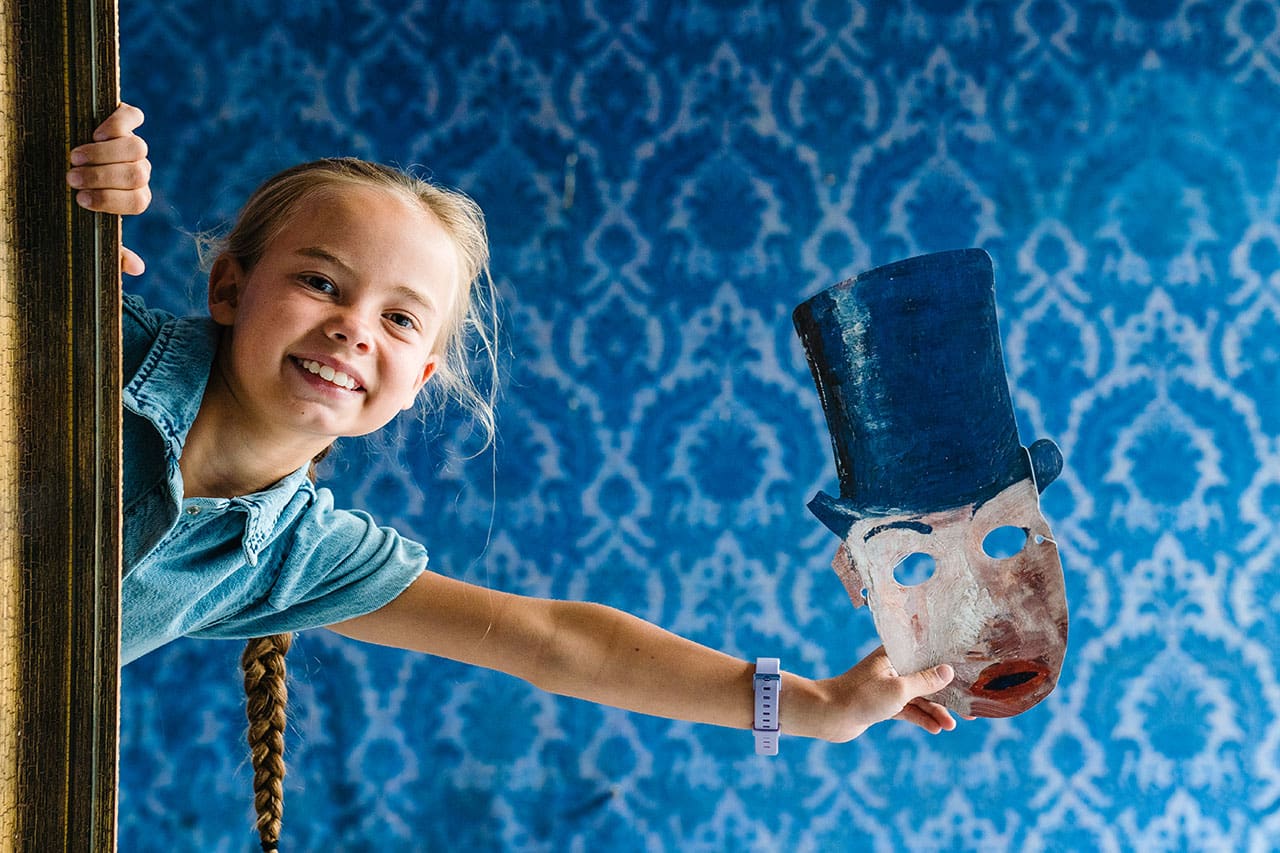 No visit to Ostend is complete without a visit to Mu.ZEE. This museum has an impressive collection of modern and contemporary works of art. Mu.ZEE owns 28 paintings by Ensor, including the iconic Self-Portrait with Flowered Hat, as well as countless drawings, etchings, and lithographs. This wealth receives special attention in its Ensor and Spilliaert museum wing, dedicated to the master and to his fellow citizen and artist, Léon Spilliaert.
Ensor will go down in history as an Ostend native, but he also had a close bond with Brussels. At 17 he travelled to the capital to complete his artistic training. He would later join the innovative artist group Les Vingt there. The city continues to bear traces of Ensor's spirit. The Royal Museums of Fine Arts of Belgium in Brussels (KMSKB) have dozens of his works on display. In addition, smaller (private) museums in Brussels such as the Van Buuren and Ixelles Museum display their own works of Ensor.
Ensor lovers travelling from Ostend to Brussels should be sure to plan a stop in Antwerp. The Royal Museum of Fine Arts in Antwerp (KMSKA) has the world's largest Ensor collection, an artistic goldmine. In addition to a wealth of drawings and sketches, there are no fewer than 38 paintings at the KMSKA, including unparalleled masterpieces such as The Intrigue and The Skeleton Painter. After a thorough renovation of the museum, this artistic wealth has been granted a special Ensor Hall.
To find out more inspirational ideas for Ensor 2024, please visit https://www.ensor2024.be/nl/splash/en
Stay tuned for more updates on the upcoming Phoebus Foundation exhibition 'Saints, Sinners, Lovers, and Fools 300 Years of Flemish Masterworks' coming to the Montreal Museum of Fine Arts in summer 2024.