Beyond Baseball and Cigars, Santiago Has So Much To Offer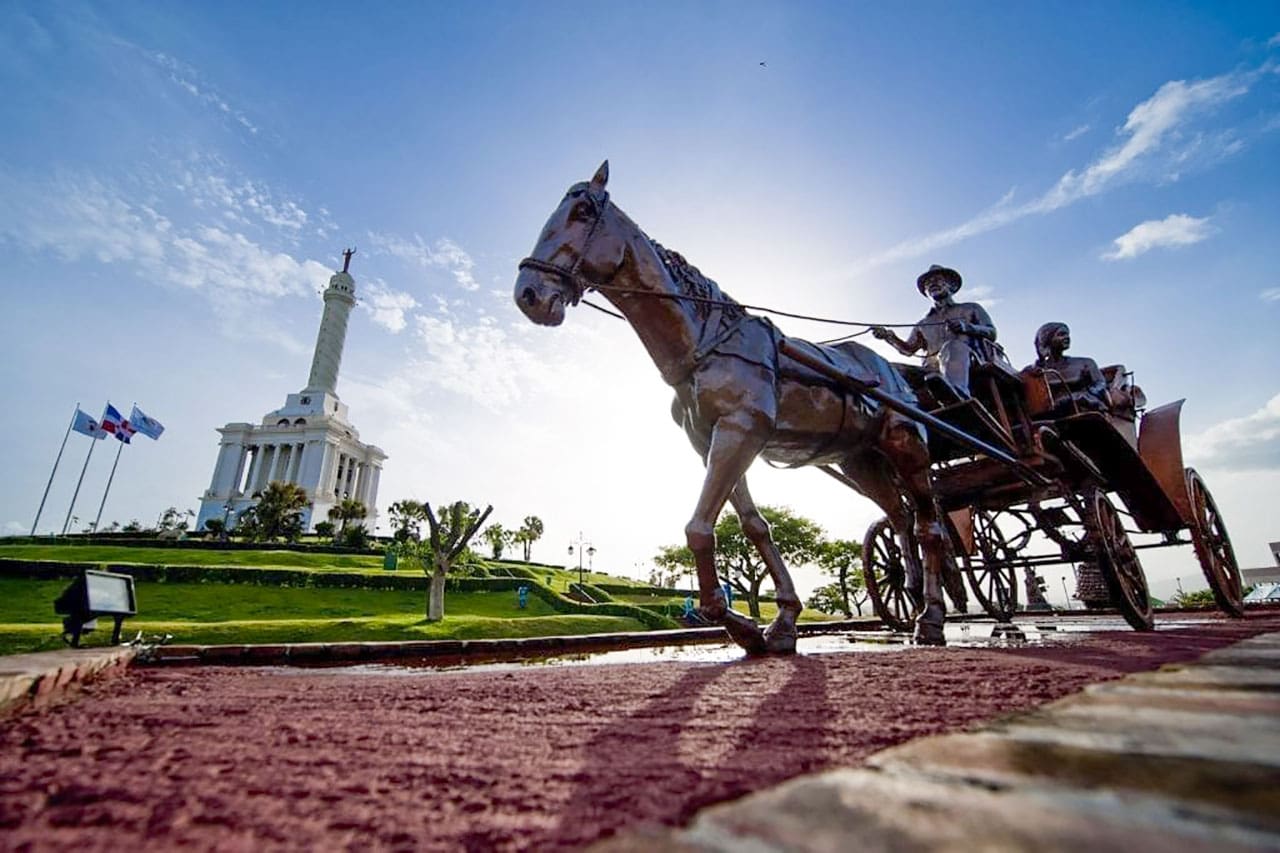 Overlooked by many travelers, Santiago is a splendid place to discover the diversity of Dominican like.
Officially known as Santiago de los Caballeros, the bustling city is the capital of the province of Santiago and boasts a population of a little more than one million residents and is regarded as the second most important city in the Dominican Republic. Its architecture and vibrant streets leave no doubt that this is one of the DR's most cosmopolitan cities.
Santiago sits atop a plateau in the Caribbean's tallest mountain range, where the air is particularly cool and fresh. With not a beach in sight, the city is located outside of the tourist spotlight, but that doesn't mean outsiders aren't welcome. In fact, it's just the opposite. The city has its own airport, Cibao International, making travel a breeze. For those arriving by car, the drive is just over one and a half hours from Puerto Plata, and about two and a half from Santo Domingo.
If you only have a few days to sightsee, here's what you don't want to miss.
ESTADIO CIBAO
It's been said that Santiago is baseball. The lively Cibao Stadium is the home of the Aguilas Cibaeñas baseball club and hosts professional games from mid-October through the end of January. Located northwest of the city center, taking in a baseball game at the stadium is a must – the entertainment on the field is matched by the jubilant mood of the team's loyal and loud fans.
The landmark 60 year-old structure is not as modern as those in the Major Leagues but it is an authentic celebration of classic baseball fandom. There are no bad seats here where prices range from $2 to $25. The welcoming stadium gets you up close and personal with some of baseball's next big stars.
"We all grow up wanting to be baseball players," says Sandy Jimenez, a Santiago resident and guide in the Santiago-centered episode of Come Visit My Dominican Republic. "We all dream of wearing the national uniform and playing in front of the fans at Estadio Cibao."
In a city that breathes baseball, a game here is truly a sight to behold. It's a must do experience for any sports fan who wants to experience the homegrown pride and passion of baseball that beats in the hearts of Dominican people.
LA AURORA
It's no secret that the best tobacco in the world is produced in the DR, and Santiago is considered the cigar capital of the world. Dominican cigars make up almost half of the world's total production, and ninety percent of Dominican cigars are made in Santiago. It's all a part of a long-standing tradition that's been passed down for generations.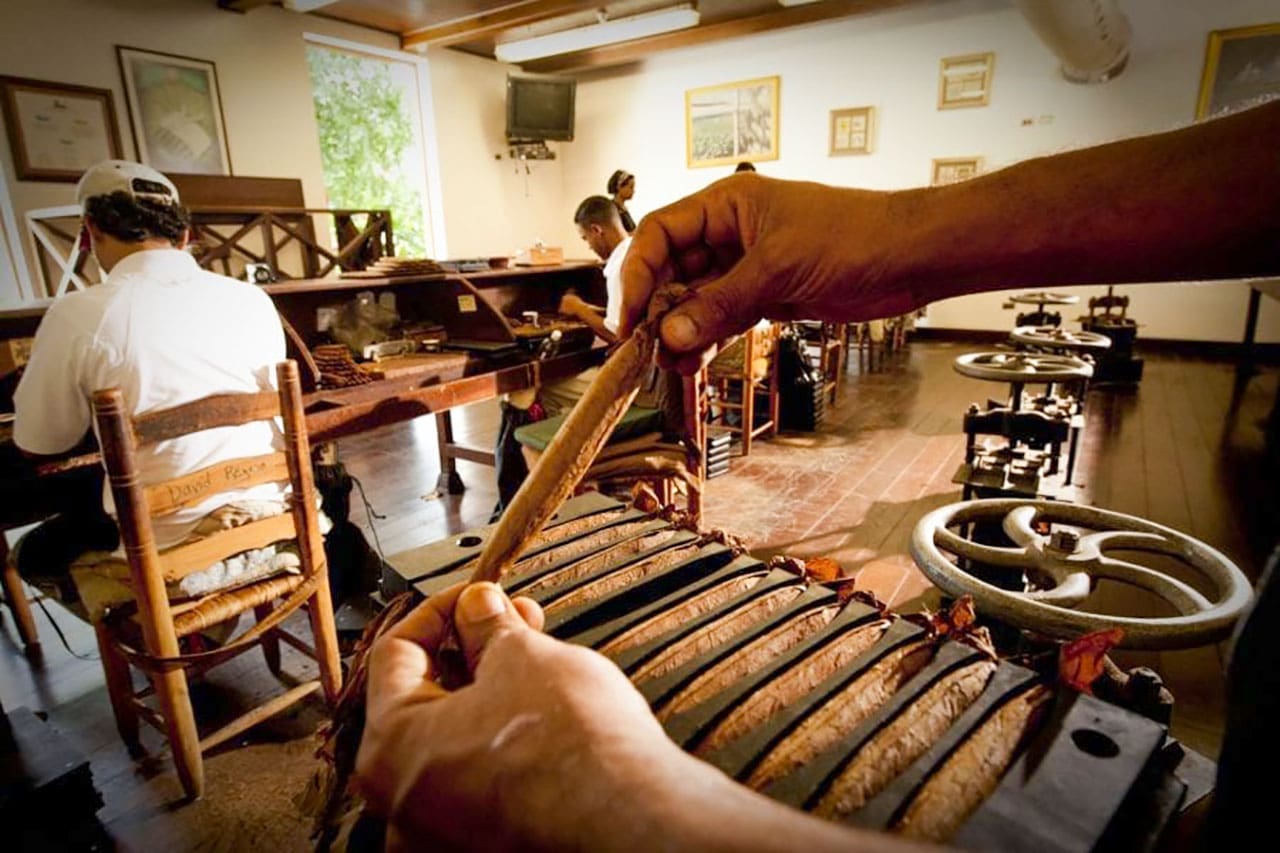 Founded in 1903, La Aurora is one of the oldest and most prestigious cigar factories in the country. For visitors, there's a brand-new showroom, knowledgeable tour guides and engaging exhibits that explain the process, from planting tobacco seeds all the way to rolling the cigar. The free tour includes time in the factory itself, watching employees work while puffing cigars over their stations. It's a memorable experience not only for cigar aficionados but anyone looking to better appreciate Dominican culture.
MONUMENTO A LOS HEROES DE LA RESTAURACION
On a hill at the eastern end of the downtown area is a soaring monument that's Santiago's most recognizable sight. The pristine, eight-story edifice was originally built by dictator Rafael Leonidas Trujillo to celebrate himself, but it was rededicated after his assassination to honor the Dominican soldiers who fought the final war of independence against Spain. Today, the site's upper floors house a museum with exhibits on Dominican history and boast majestic 360-degree views over Santiago. Even from just its base, you can see the whole city practically laid out at your feet.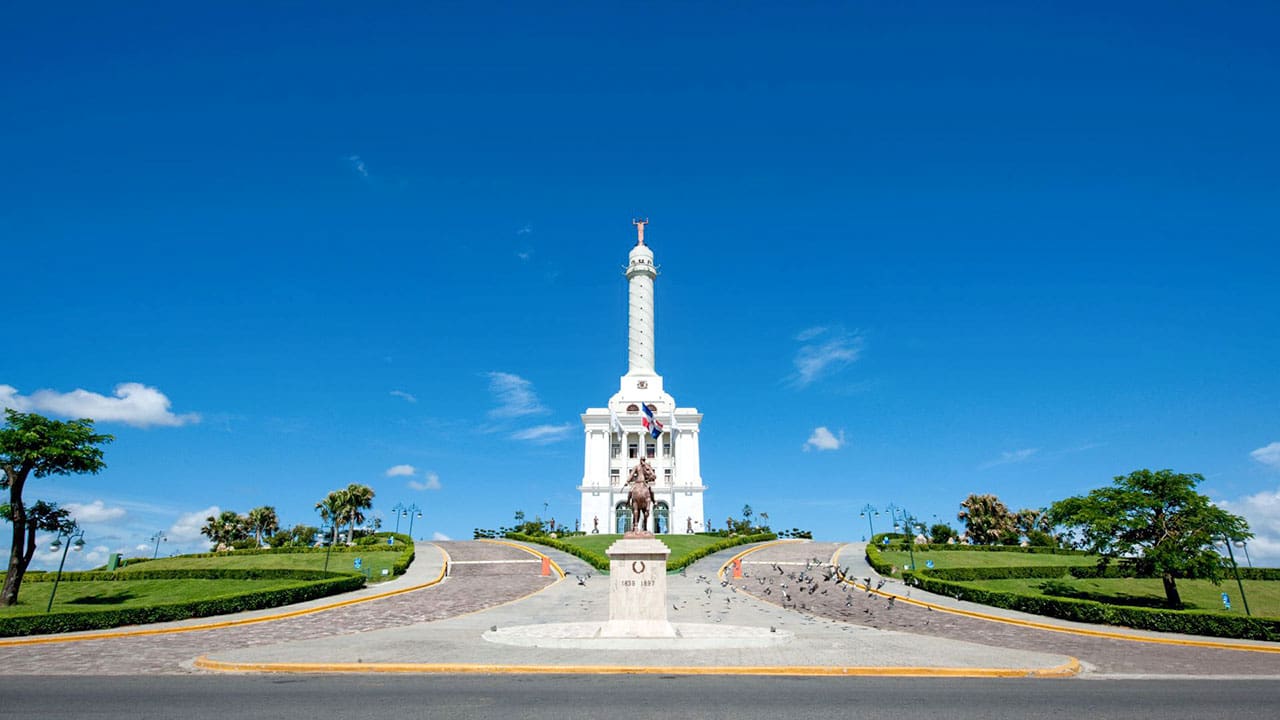 The magnificent monument is a source of pride to not only residents of the city but Dominicans everywhere. "I'm very proud not only of the city but of the monument and how well we have taken care of this important structure that represents our history," says local guide Sandy Jimenez.
CENTRO LEON
This large, modern museum, built with the tobacco wealth of the León Jimenez family (founders of La Aurora), is a world-class institution. Located a few miles east of downtown, the museum houses an impressive collection of priceless paintings that trace the evolution of Dominican art in the 20th century. There are three exhibition rooms in the main building: one focuses on the island's biodiversity, Taíno history and cultural diversity; a second displays a permanent collection of Dominican art; and a third promotes temporary installations highlighting contemporary works of art.
Be sure to walk down to the gift shop. It features a vast collection of books on Dominican art, culture, and history. Complete the tour at the café. It serves refreshing drinks and delicious sandwiches.
GASTRONOMY IN SANTIAGO
Don't be mistaken in thinking museums, monuments and baseball are all there is to appreciate here. Experience Santiago through your taste buds.
Dominican cuisine is infused with African, Spanish, and Taino influences, meaning dishes are loaded with herbs, but not spicy in nature. La Bandera Dominicana (the Dominican flag) is an especially popular plate you'll often find on menus in Santiago de los Caballeros. This culinary staple contains long-grained rice that is cooked until it's dry and crispy. It's then topped with beans cooked in a savory tomato sauce, with herbs, garlic, celery, plantains, squash, onions and stewed meat – usually chicken, beef, pork, or goat. Dominicans typically eat this dish with a side of salad, corn fritters, crispy-fried green plantains, or fried eggplant.
The Dominican Republic is also one of the most well known coffee producers in the world, so you would be remiss if you didn't have a cup of Joe while in Santiago de los Caballeros. Dominican coffee can be described in three words: short, sweet, and strong – short, because it is served in small, espresso-sized cups; sweet, because it is made with copious amounts of sugar; and strong, because it is rich with flavor. In the Dominican Republic, there is no particular time of day to drink coffee, so don't be surprised if you're offered a cup at all hours.
COME VISIT MY DOMINICAN REPUBLIC
Take a detour off the tourist trail and experience the Dominican Republic through the eyes of those who know it best, the locals. Tune in to Come Visit My Dominican Republic to see all the country has to offer and start planning your next dream vacation.
Sponsored content: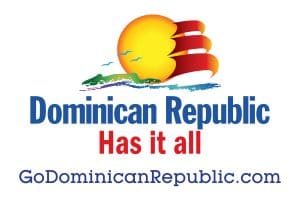 ---