Luxurious La Romana Is Your Caribbean Dream Come True

La Romana is the Dominican Republic's fantasyland. Overflowing with natural riches—from a poster-worthy Caribbean coastline to world-class golf—the region is one of the country's premiere destinations. It's a flourishing resort area that's located along the southern coast. It has stunning beaches, friendly locals, and an exceptional climate.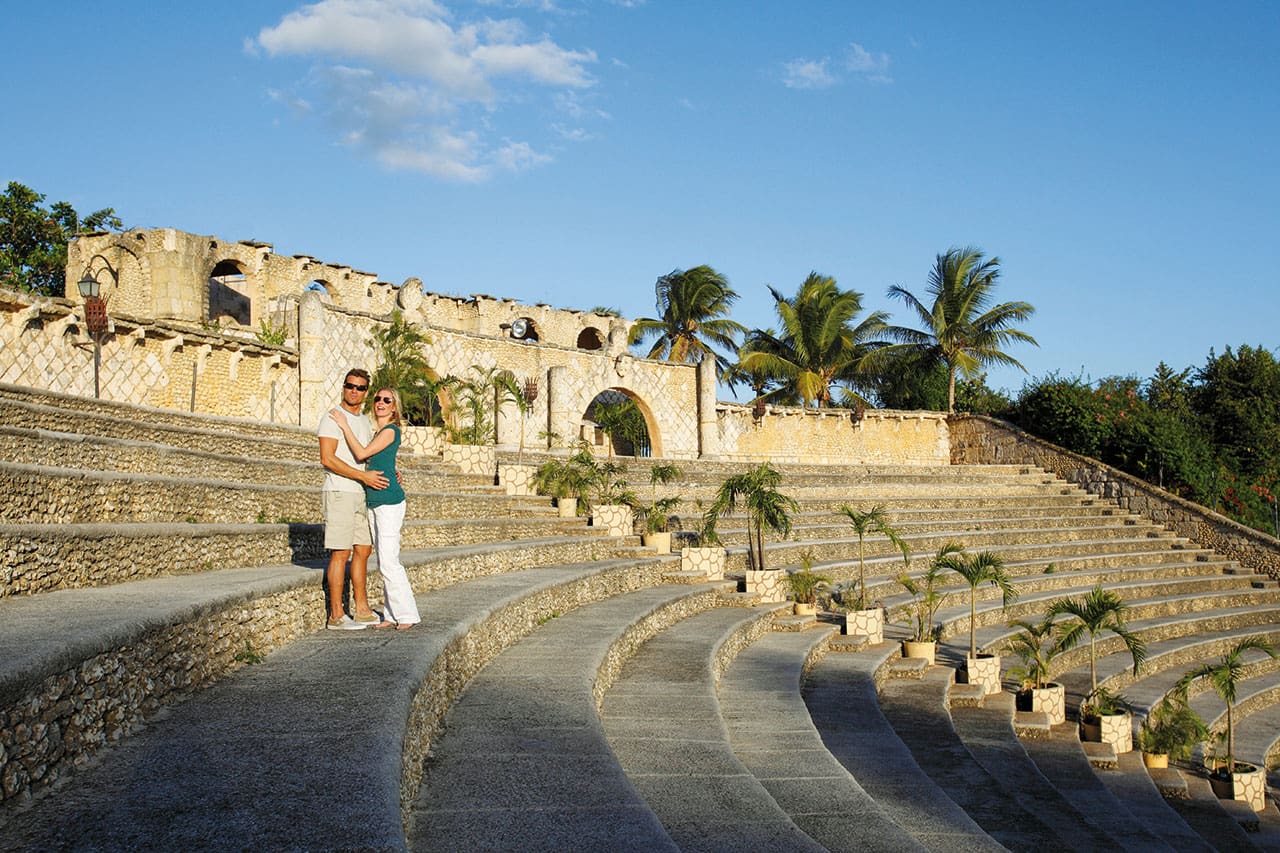 Beyond the beautiful scenery, La Romana is most famous for the old world-style Mediterranean village known as Altos de Chavón or Village of Artists. This must-see landmark remarkably replicates the colonial architectural style of the 16th Century. Sculpted entirely of stone, the picturesque village sits 300 feet above the Chavón River. Built over a period of six years, it first opened to much fanfare in 1982 with Frank Sinatra performing live at the 5,000-seat Grecian style outdoor amphitheater, where numerous music icons have since performed.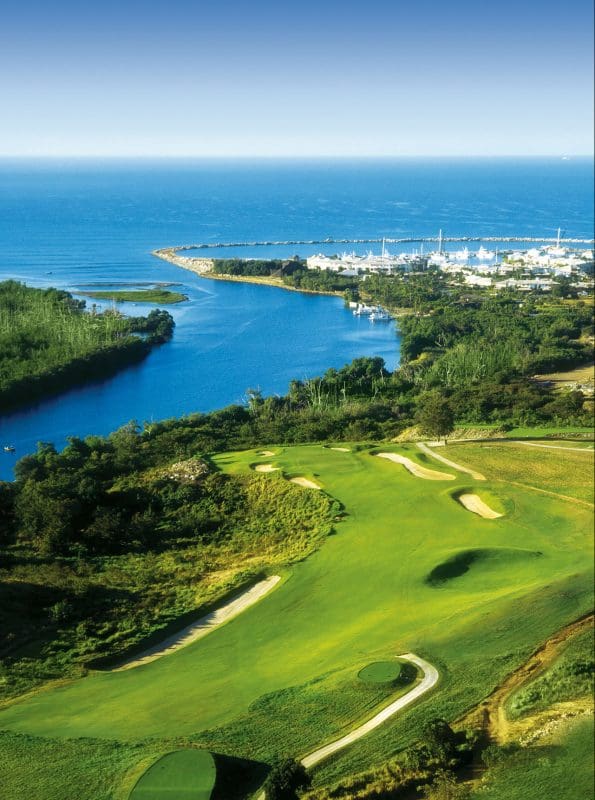 Today, Altos de Chavón is a delightful place to tour for its charming medieval feel, its architecture, plethora of cigar, clothing, and jewelry shops, fine dining, bars, and arts and crafts. Its centerpiece, the St. Stanislaus Church, is a popular wedding site in the DR, with its unmatched views over the river. It's also home to the Altos de Chavón Archaeological Museum. Here you'll find one of the most comprehensive collections shining a light on indigenous culture in the DR. These rare and ancient relics of the island's history predate its discovery by Christopher Columbus.
Golf's Greatest Hits
The unique cultural center is part of of the luxurious Casa de Campo resort, located nearby. Built in the 1970s, the resort was one of the first country's first luxury properties and has greatly contributed to the growth of tourism in the region. It's the ideal retreat for those seeking lush and lavish surroundings, not to mention world class golf.
The resort includes not one but four prestigious courses including the internationally renowned Teeth of the Dog. Featuring eight ocean holes with jaw-dropping views of the Caribbean Sea, the course was designed by the legendary Pete Dye, one of the most meticulous golf course designers of all time. Hand carved from the rugged rock and coral of the Dominican coastline, the hard-fought and challenging course is brimming with stunning natural landscapes, historical undertones, and the chance to play your best game yet. Ranked first in the Caribbean, this golf course in paradise should be on every golfer's bucket list.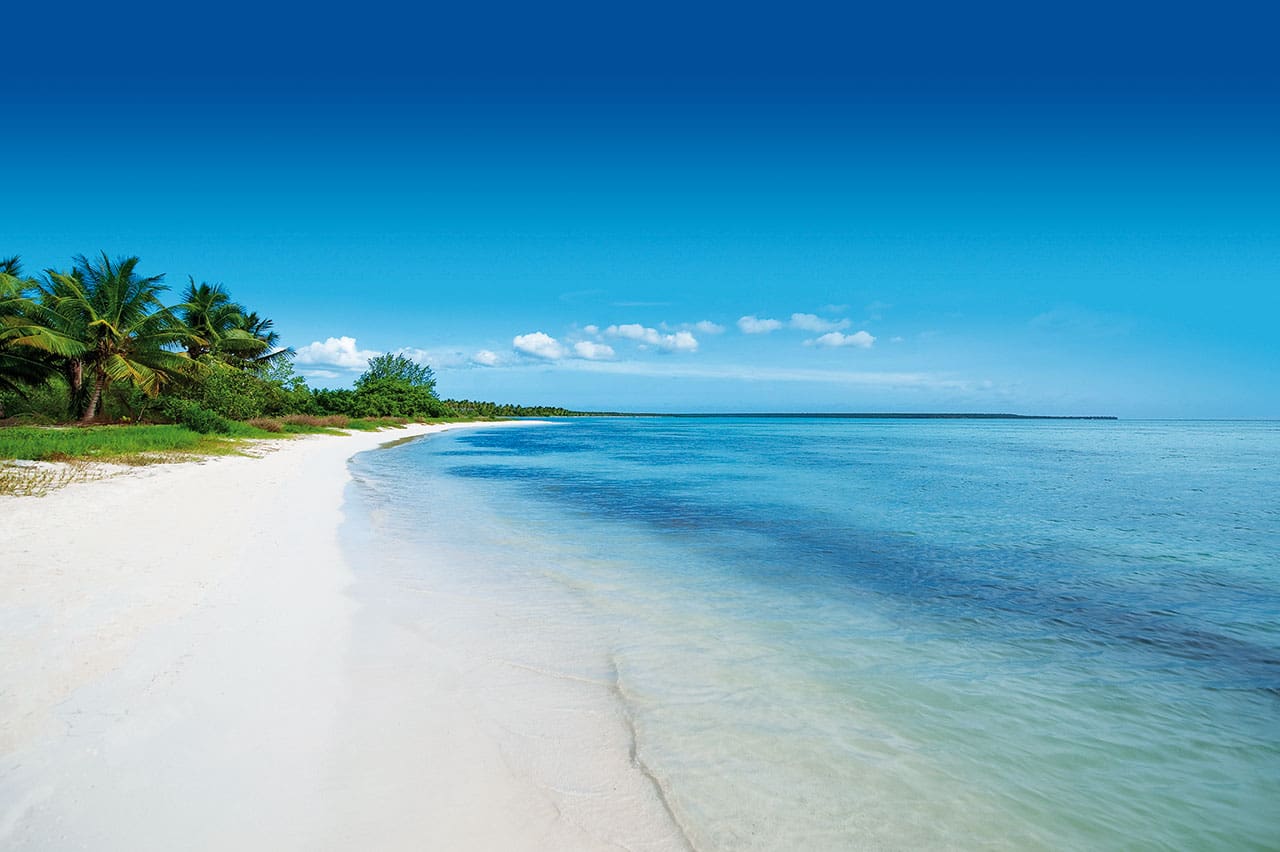 Best of Bayahibe
Every La Romana vacation plan should include a visit to Bayahíbe. This scenic fishing town is an attraction in and of itself. Bayahíbe has an unmistakable and unmissable Dominican pulse, from its local restaurants and bars to its street side arts and crafts stalls. Aside from its waterfront life, Bayahíbe's streets hold plenty of history and Caribbean architecture, thanks to its well-preserved pastel-colored wooden homes and churches. In nearby Cotubanamá National Park, intrepid explorers will delight in a tour through this vast UNESCO World Heritage Site. It's one of the most cave-riddled and adventure-packed parks in the DR.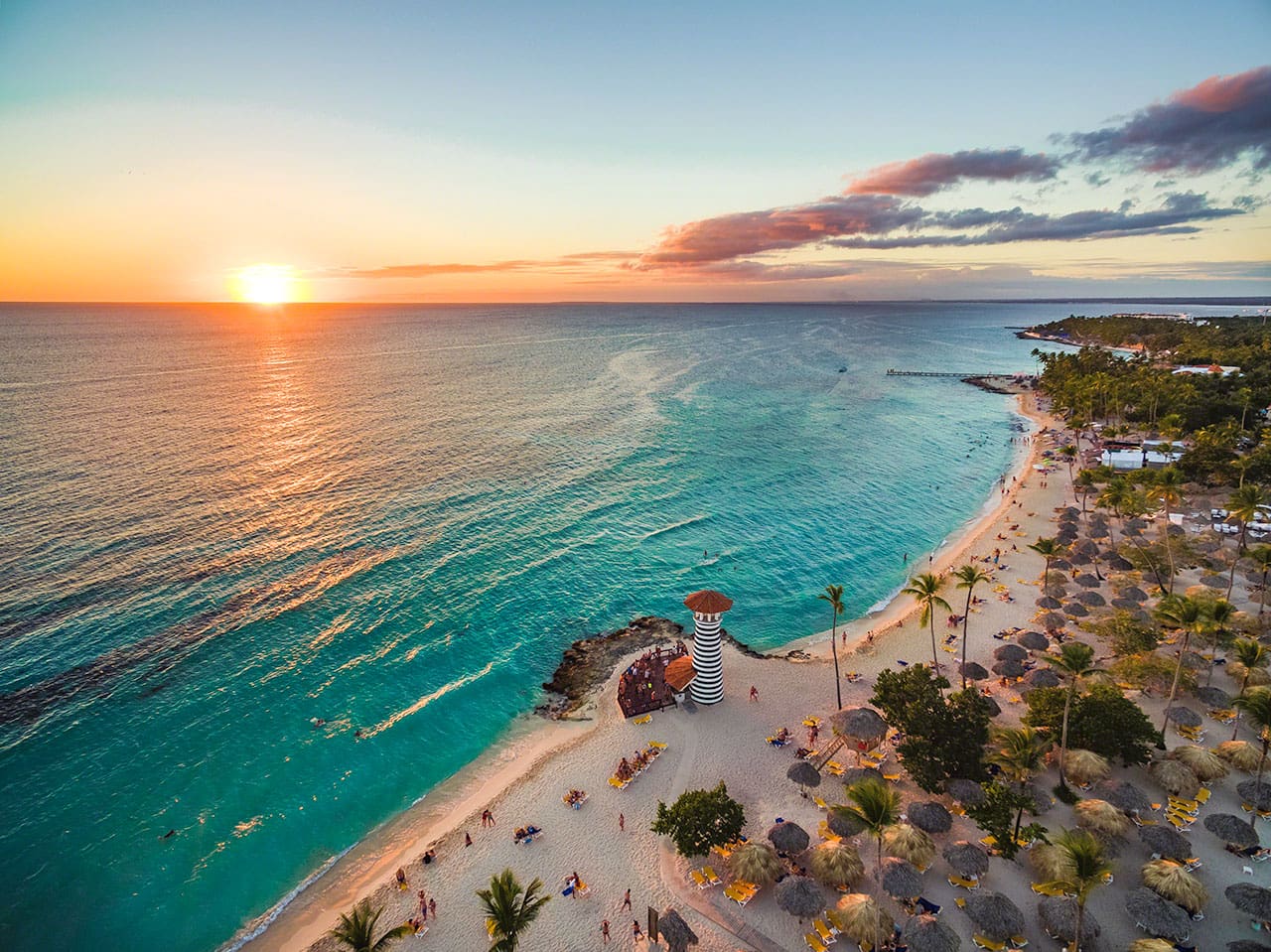 Sun-and-sea seeking visitors won't want to miss the beautiful beaches of Bayahíbe, like the Blue Flag certified Dominicus Beach. Just offshore are several more pristine, diamond-white stretches of sand on Catalina and Saona islands. Easily accessible by boat, these are some of the most breathtaking beaches in the entire Caribbean.
Come Visit La Romana
"La Romana is a very warm and nice place in the DR," says lifelong resident Hilda Peguero. "When you imagine the ideal tropical island in the Caribbean, that's what you will find here."
Discover more of La Romana's incredible sights by tuning in to Come Visit My Dominican Republic and take a tour through the medieval mediterranean style village, get a look at the legendary golf courses, and see Bayahíbe, and more with Hilda and a cast of locals who proudly showcase the splendour of this remarkable region.
Sponsored content: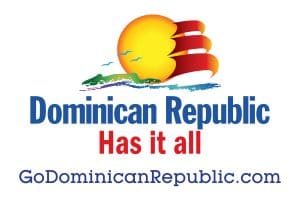 ---