Experience the All-New Sandals® Dunn's River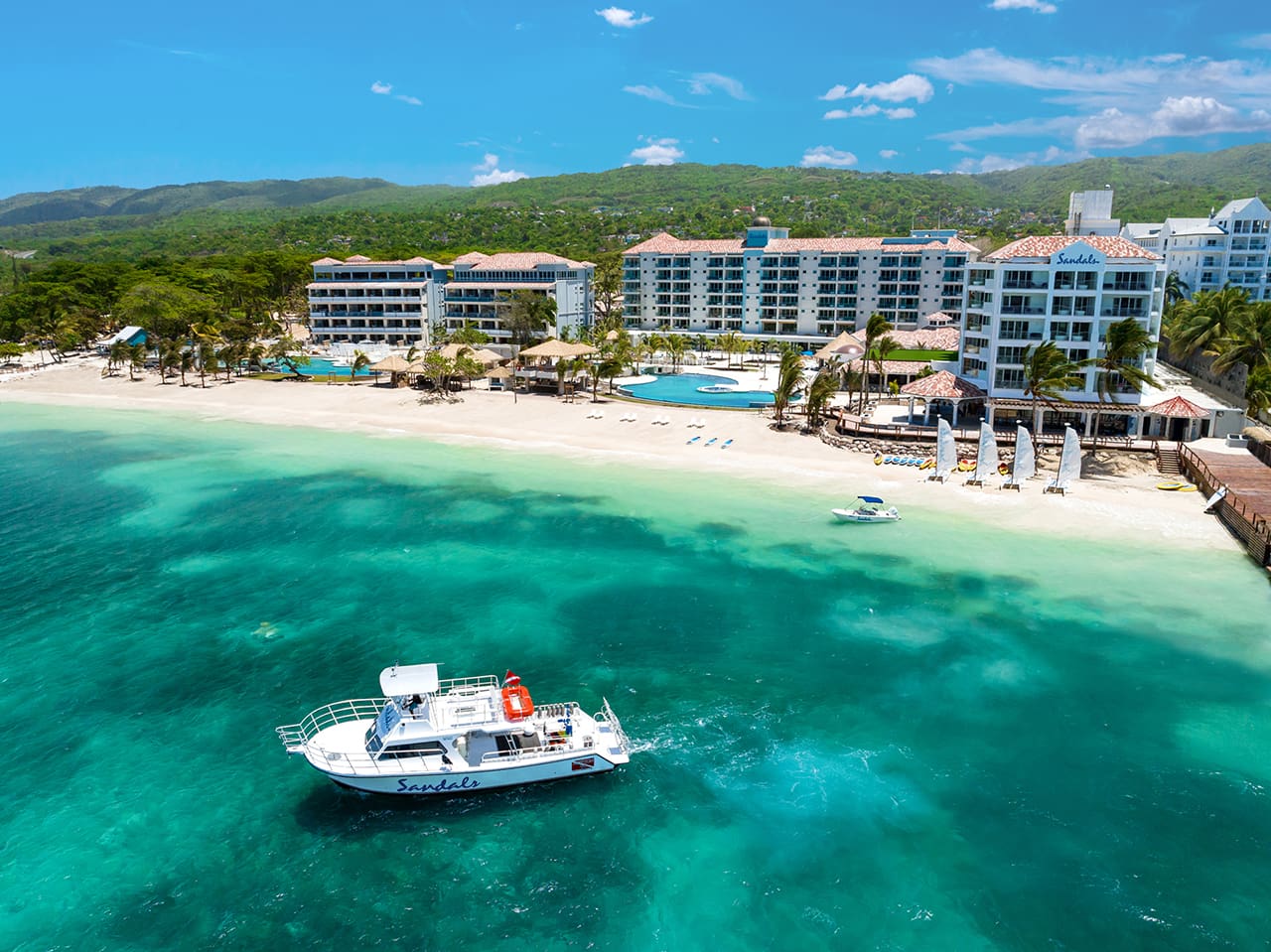 This incredible new resort is designed to embrace the essence of Jamaica. Located on the north coast, where rivers flow through forests and waterfalls cascade over the landscape, this secluded spot is filled with natural wonder.
Your clients will feel transported to another world by staying in one of Sandals' unique SkyPool Suites. Making their Jamaican debut at Sandals Dunn's River, these incredible suites allow you to step onto your balcony into your own private infinity plunge pool and enjoy unparalleled views of the ocean. It's the perfect place to truly feel newlywed bliss take over.
For couples seeking even more privacy, the resort also features Coyaba Sky Rondoval™ Villas. These unique circular villas include spacious accommodations, swim-up pool, open-air terrace on the roof, butler service, spa-style bathrooms, and stylish furnishings. It feels like a home away from home, but with every luxury provided for you.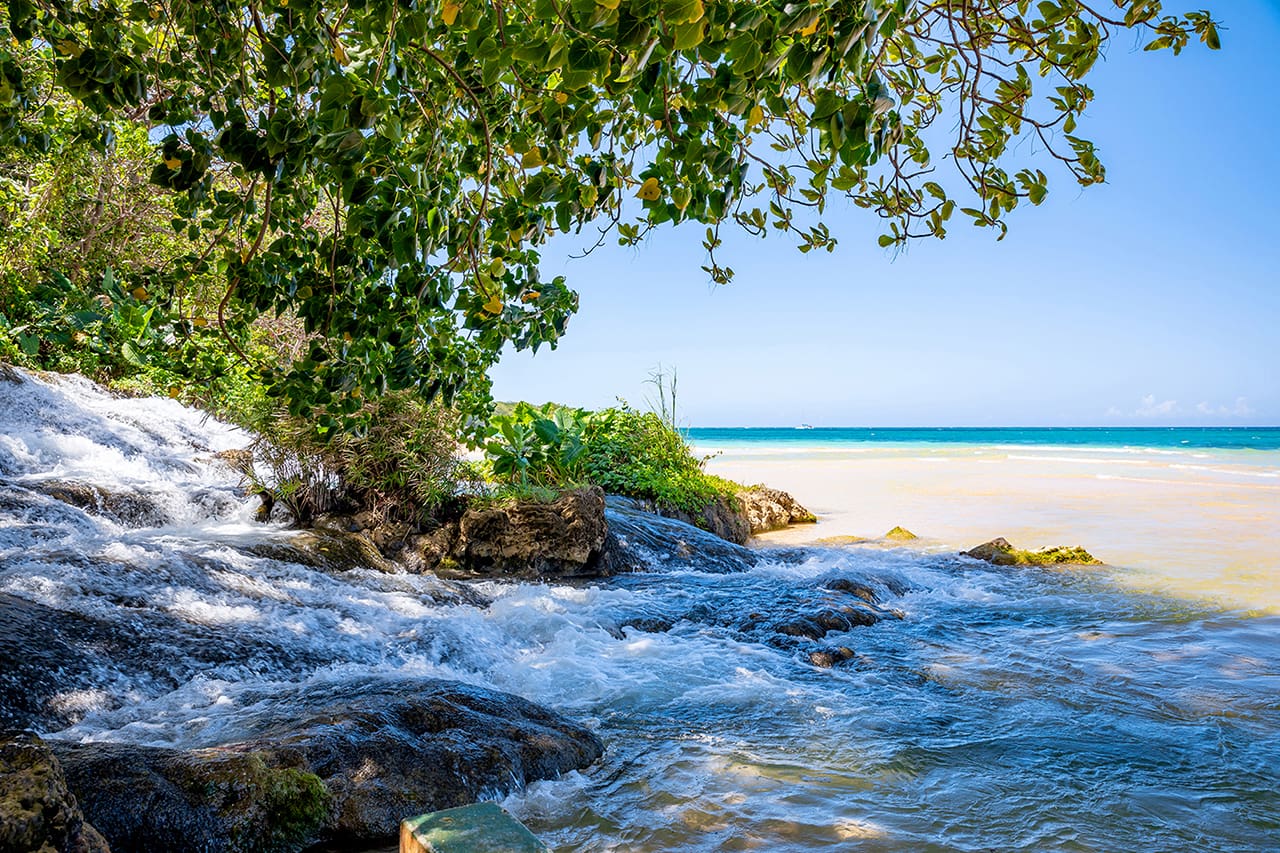 What to Do
What does a typical day look like at Sandals Dunn's River? The opportunities are endless. The location of this resort was hand-picked by Sandals' founder Butch Stewart for its pristine beach and proximity to Jamaica's spectacular natural wonder, like Dunn's River Falls. Protecting those incredible resources is a top priority for the resort. Your clients can hike through the 180 ft. tall waterfall, immerse themselves in the lush surroundings, and take in the moment with natural swimming pools hidden along the path.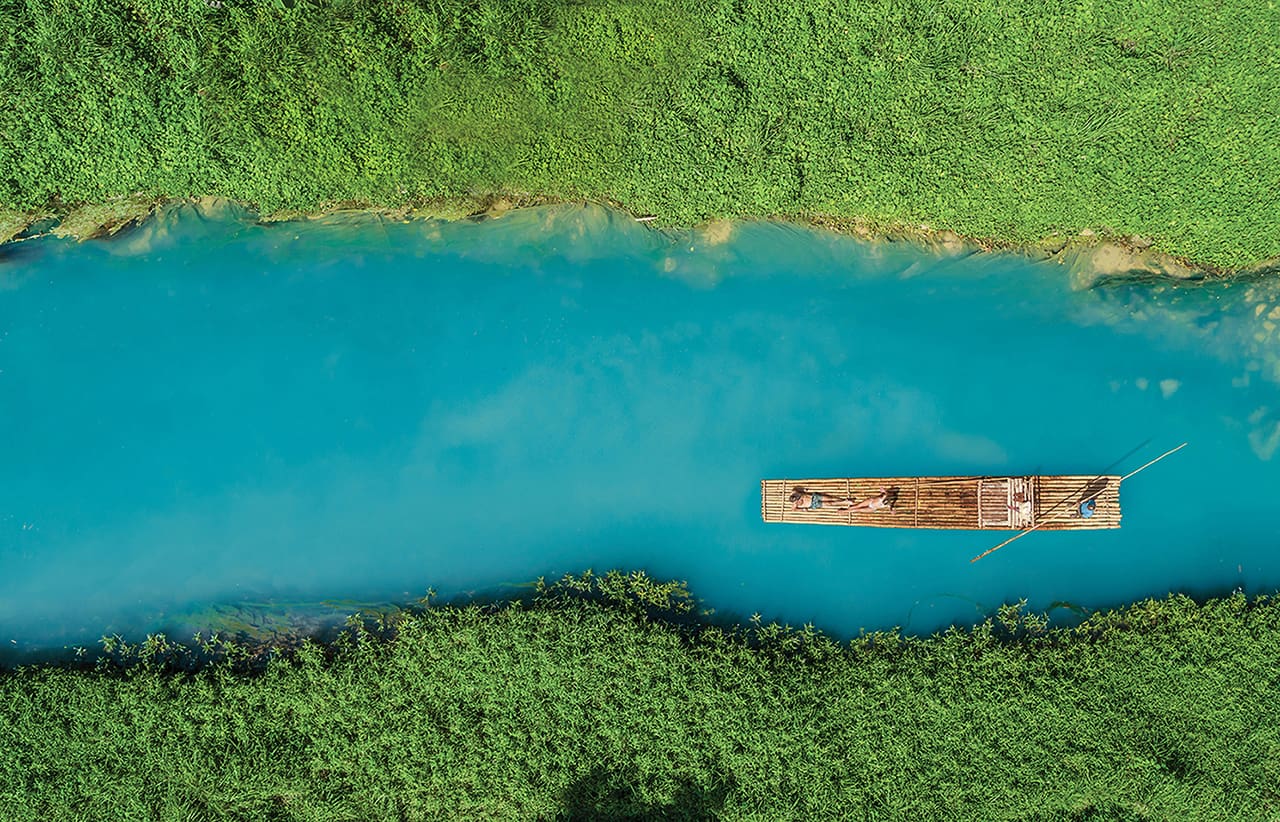 Watersports and activities are always unlimited at Sandals. Explore the world beneath the sea through snorkeling or scuba diving for certified divers — or grab a kayak for two and explore the sea from the surface.
Love to golf? Take advantage of complimentary green fees at the nearby Upton Estate Golf & Country Club. The resort also boasts day and night entertainment and live shows, giving your clients a perfect opportunity to kick back and relax with a cocktail in hand as they enjoy the local flavor.
Guests can kick back and relax in any of the five impressive pools, including two never-ending river pools that wind their way around the resort. They'll be able to feel the wedding-related stress melting away while floating along the river pool under the blazing Caribbean sun.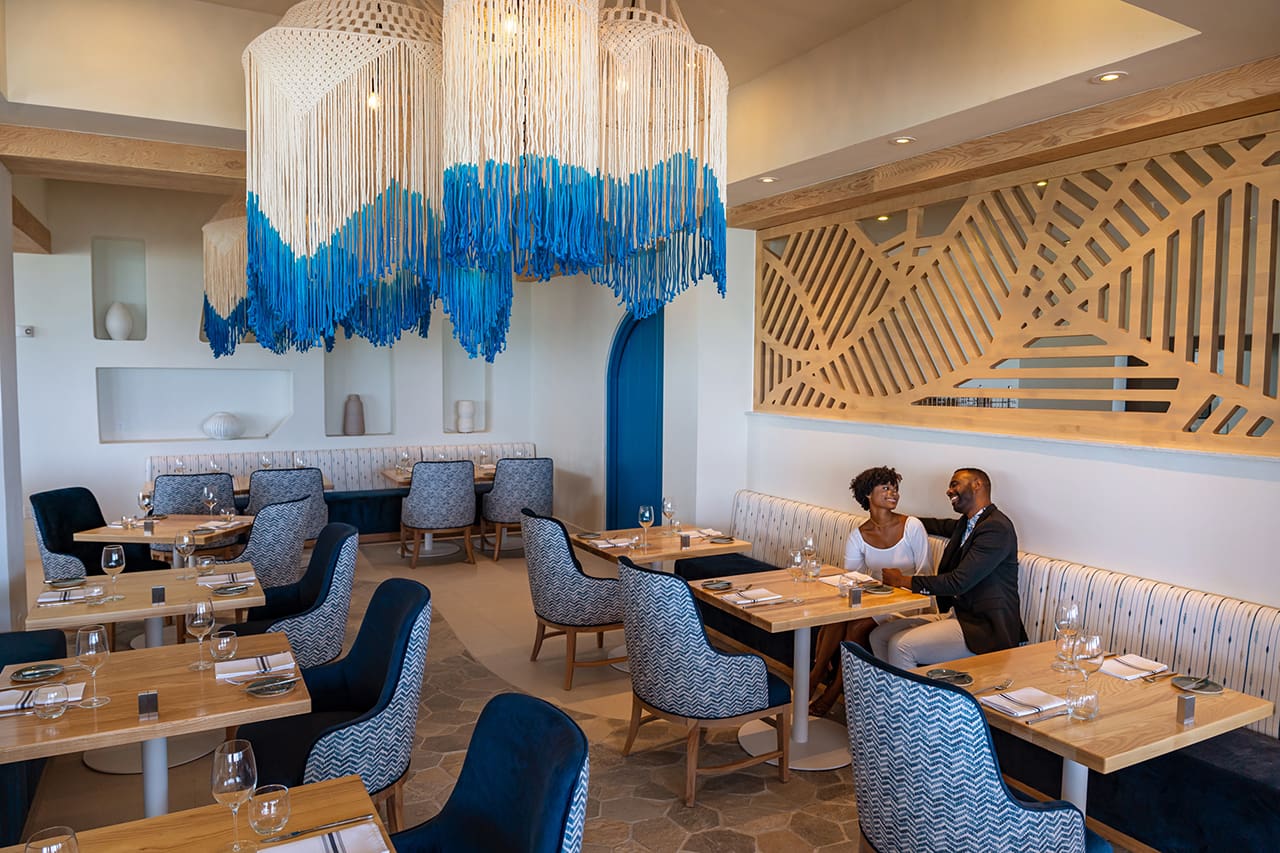 Your clients can take a culinary trip around the world through the resort's 12 restaurants. They can share a bite at the Greek-inspired Edessa, where the views are as incredible as the food — the relaxing venue overlooks the aquamarine sea. The next night, indulge in Italian specialties at Cascata. And be sure to recommend toasting their new life together at Dunn's Rum Club, Sandals' first rum bar, where guests can get delicious cocktails made from locally-sourced ingredients! Using local ingredients is a priority for the resort; 90% of Sandals' produce in Jamaica is harvested and purchased from local farmers. And all of their restaurants work to protect the environment by choosing sustainable and reusable products, including ditching single-use plastic straws, coffee cups, and takeaway containers.
To book your clients for a Sandals Dunn's River escape, call 1.800.545.8283, or visit taportal.sandals.com.
Sandals® is a registered trademark. Unique Vacations, Inc. is an affiliate of Unique Travel Corp., the worldwide representative of Sandals Resorts.
---
Sponsored Content: