Sandals® Resorts: The World's only 5-Star Luxury Included® Honeymoon
People search the world over for the most romantic honeymoon spots, and it always seems to come back to the Caribbean. After all, its miles and miles of perfect beaches, calm waters made for both sports and relaxation, and year-round sunshine for romance and exhilaration alike.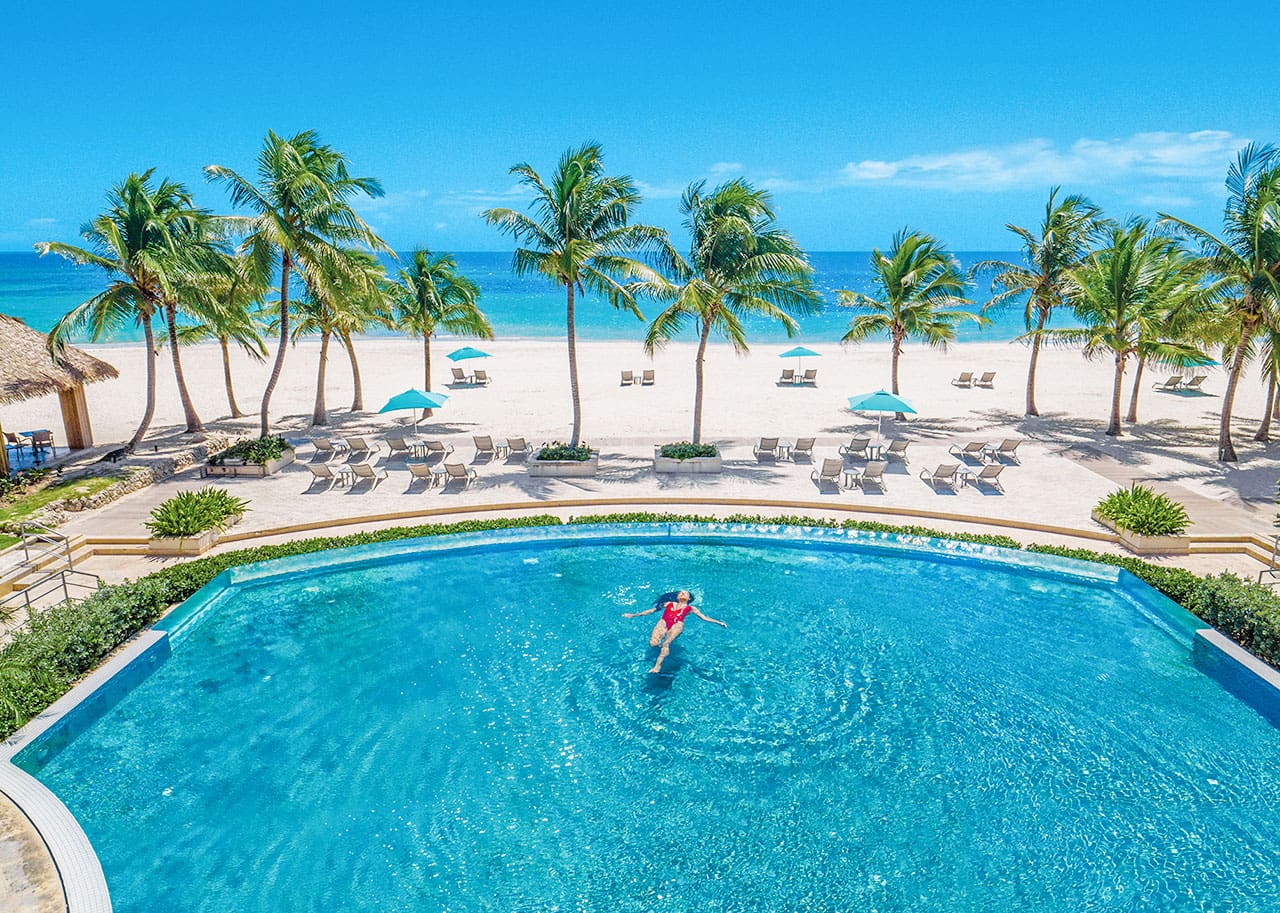 And when it comes to the most romantic places in the Caribbean, there is none better than Sandals, the resorts made for love, with an extraordinary collection of 5-Star Luxury Included® Resorts on the best beaches of the Caribbean's most exotic islands: Jamaica, Antigua, Saint Lucia, Bahamas, Grenada, Barbados and Curaçao. With love in mind, they created the most luxurious accommodations that defy every convention of traditional design. Think pools suspended in the sky, luxurious villas and bungalows floating directly over the sea, and marble tubs they call Tranquility Soaking Tubs™ for two on patios and balconies. These Love Nest Butler Suites® range from Rondoval™ Suites and bluff-top Millionaire Suites both with private plunge pools to SkyPool Suites that include pools on terraces, and Over-the-Water Villas and Bungalows surrounded by clear, turquoise waters. All offer 24-hour room service and professionally trained butlers who cater to your every whim.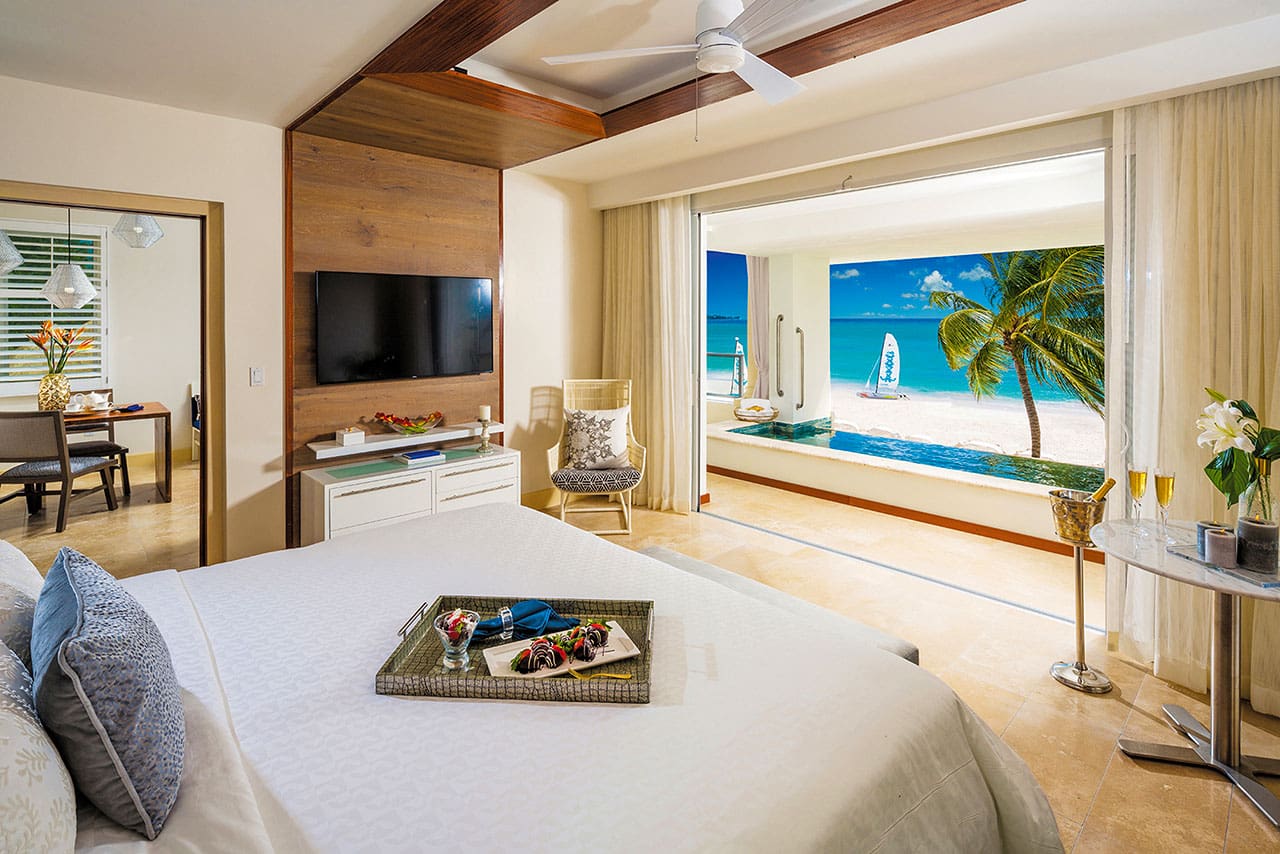 Sandals also changed the game by including more land and water sports. From daily scuba diving for certified divers, Hobie® Cat sailing and kayaking, to paddle boarding and Aquatrikes, Sandals includes top brand equipment and professional instructors*. On land, professional golf courses in Jamaica, the Bahamas, and Saint Lucia let you get your game on and enjoy tee time anytime, with complimentary green fees.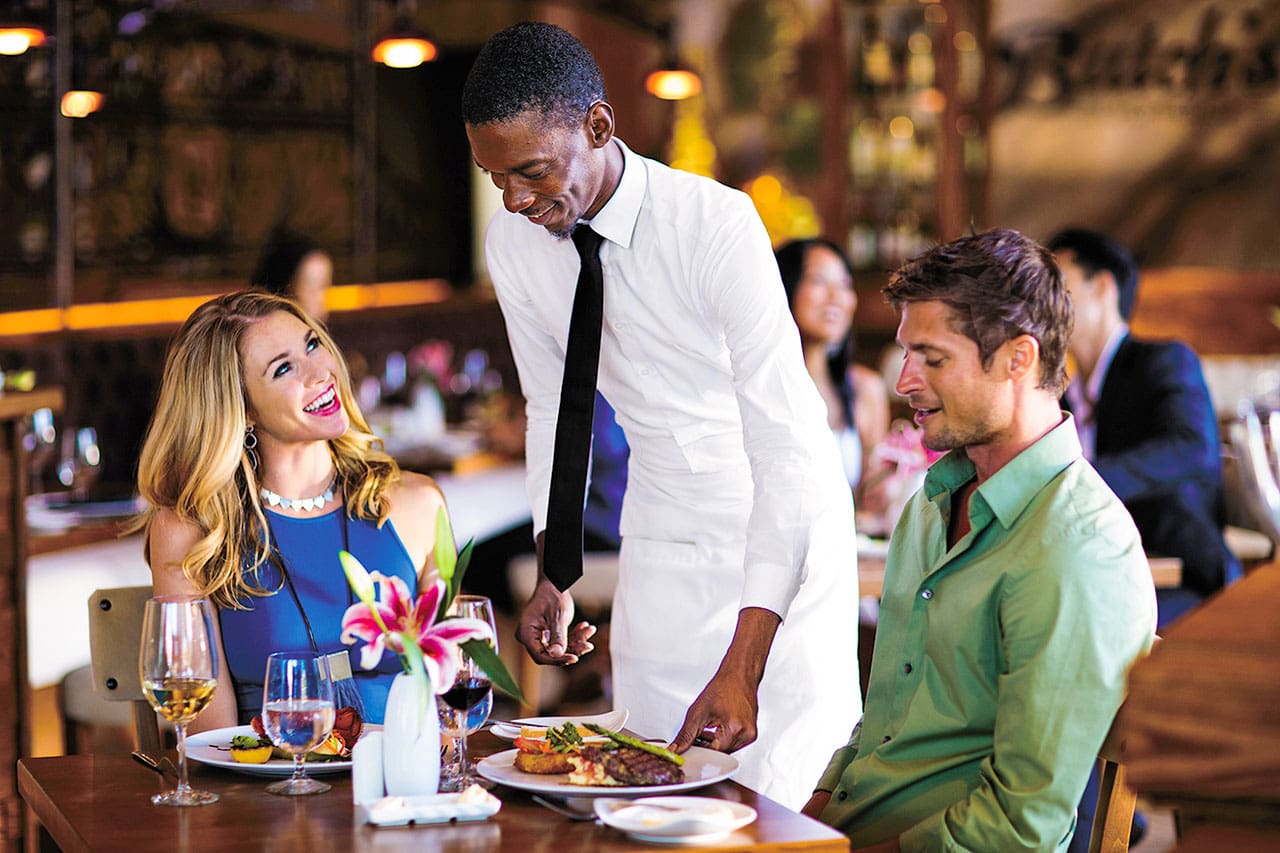 For foodies, dining is more than just a meal; it's a mouthwatering 5-Star Global Gourmet™ experience. Internationally trained chefs create culinary masterpieces at up to 16 specialty restaurants, all perfectly paired with unlimited pours of Robert Mondavi Twin Oaks® wines. The ambience is as authentic as the dishes, from the haute cuisines of France and the regional flavors of Italy to the exotic tastes of Asia.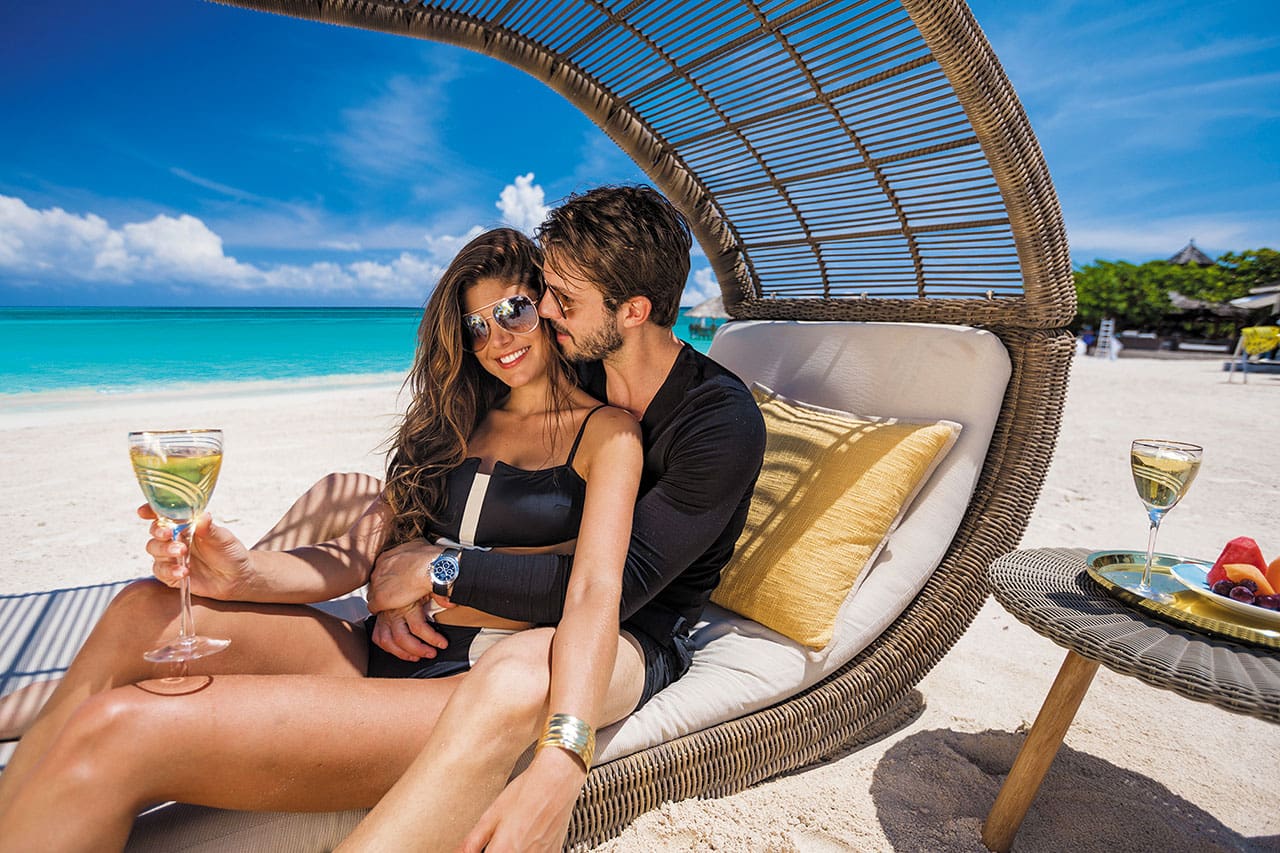 Every day and night feel like a celebration at Sandals, with unlimited premium liquors served at up to 11 bars and lounges around the beach, around the pool, and on a rooftop. You can dance to island rhythms or join beachfront bonfire parties where dramatic fire eaters light up the night. There are nightclubs that rock out all night and quieter spots around romantic firepits.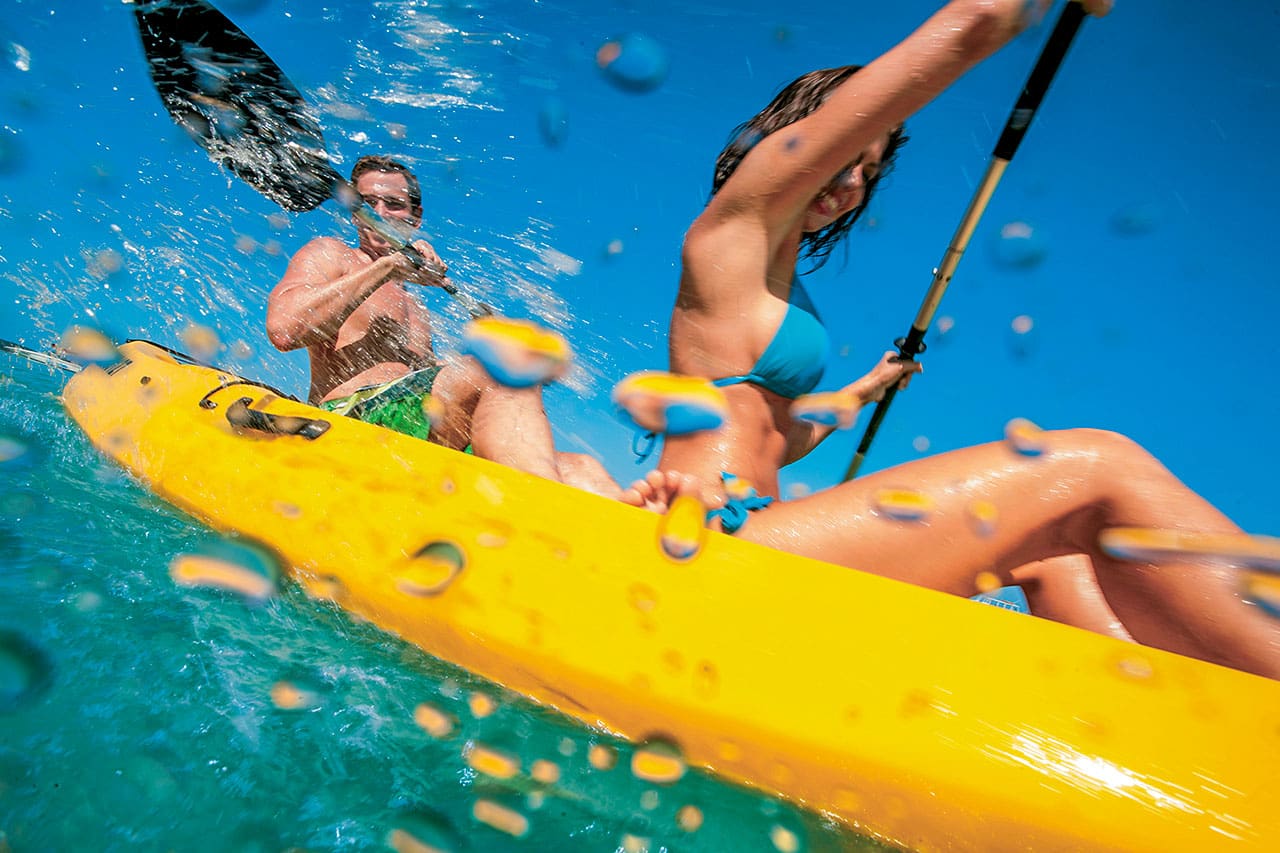 And if you can't decide on a Sandals, you can Honeymoon Hop from one Sandals Resort to the next. What better way to experience the best of the Caribbean and the World's Only 5-Star Luxury Included® Resorts? Everything is included at Sandals, the restaurants, the premium drinks, land, and water sports, even the tips, taxes, and airport transfers so love really is all you need.
For more information on helping your client's book their Luxury Included® Honeymoon, visit sandals.com/honeymoons, call 1.800.545.8283, or contact your local Business Development Manager.
*Visit www.sandals.com/disclaimers/travelcourier102022 or call 1-800-SANDALS for important terms and conditions. Sandals® is a registered trademark. Unique Vacations, Inc. is an affiliate of Unique Travel Corp., the worldwide representative of Sandals Resorts.
Sponsored content: