Set your sights on Santo Domingo's Colonial Zone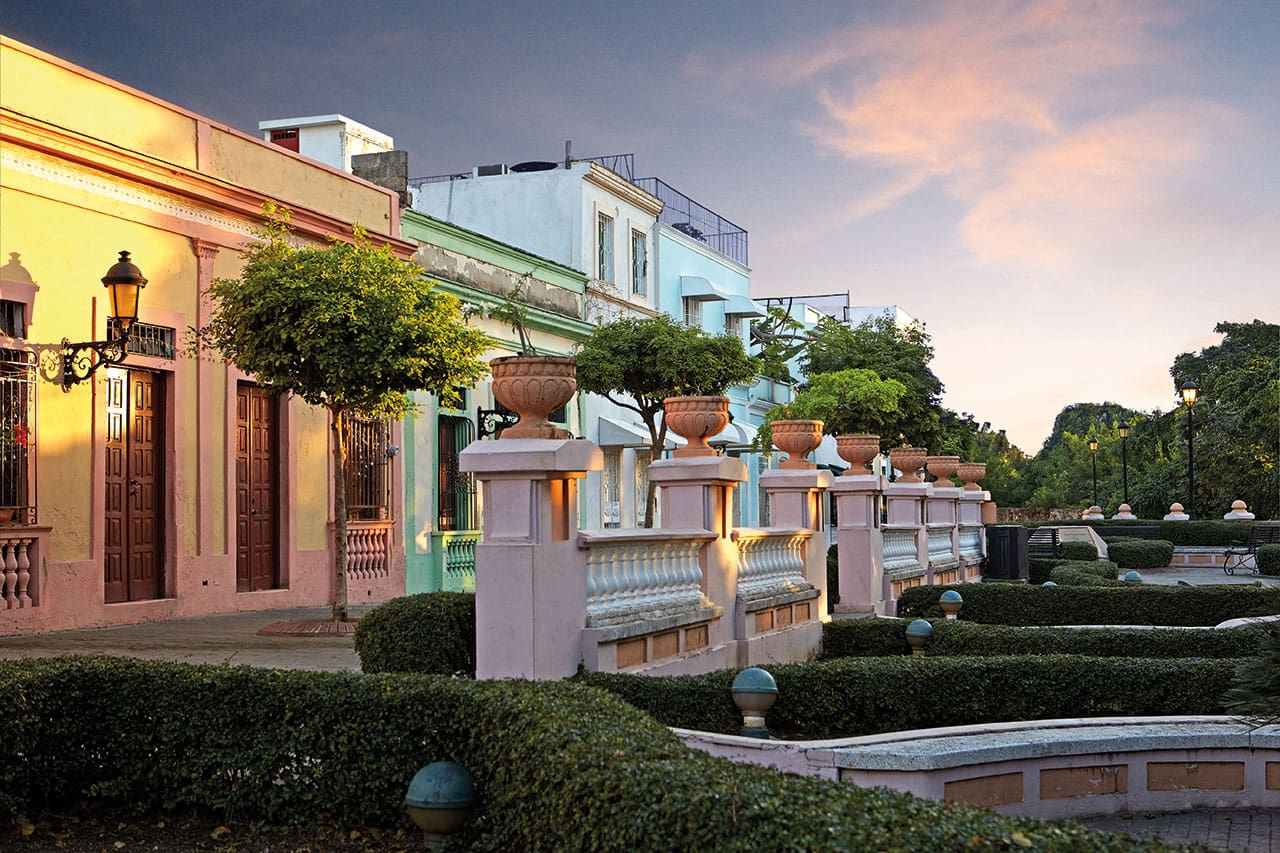 At the heart of the city of Santo Domingo, the bustling capital of the Dominican Republic, is the colorful Colonial Zone or 'Zona Colonial', a treasure trove of Spanish Colonial architecture. This historic city center, lined with cobblestone streets and centuries old-buildings, is a vibrant destination pulsating with culture, history, and the warmth and generosity of the Dominican people.
Is it a must-see when visiting the Dominican Republic? According to Tripadvisor, a staggering 95% of visitors say yes. And, getting that many people to agree on anything these days says it all.
UNESCO-Approved
Santo Domingo's colonial district is designated as a prestigious UNESCO World Heritage Site, making it one of the most important historic sites in the entire Caribbean. Compact and easy to navigate, it covers 1.06 km2 (0.41 sq mi) bounded by an ancient walled perimeter. This means that everything is easy to explore on foot. But bicycles, and even segway tours, are other popular modes of transportation around this veritable open-air museum.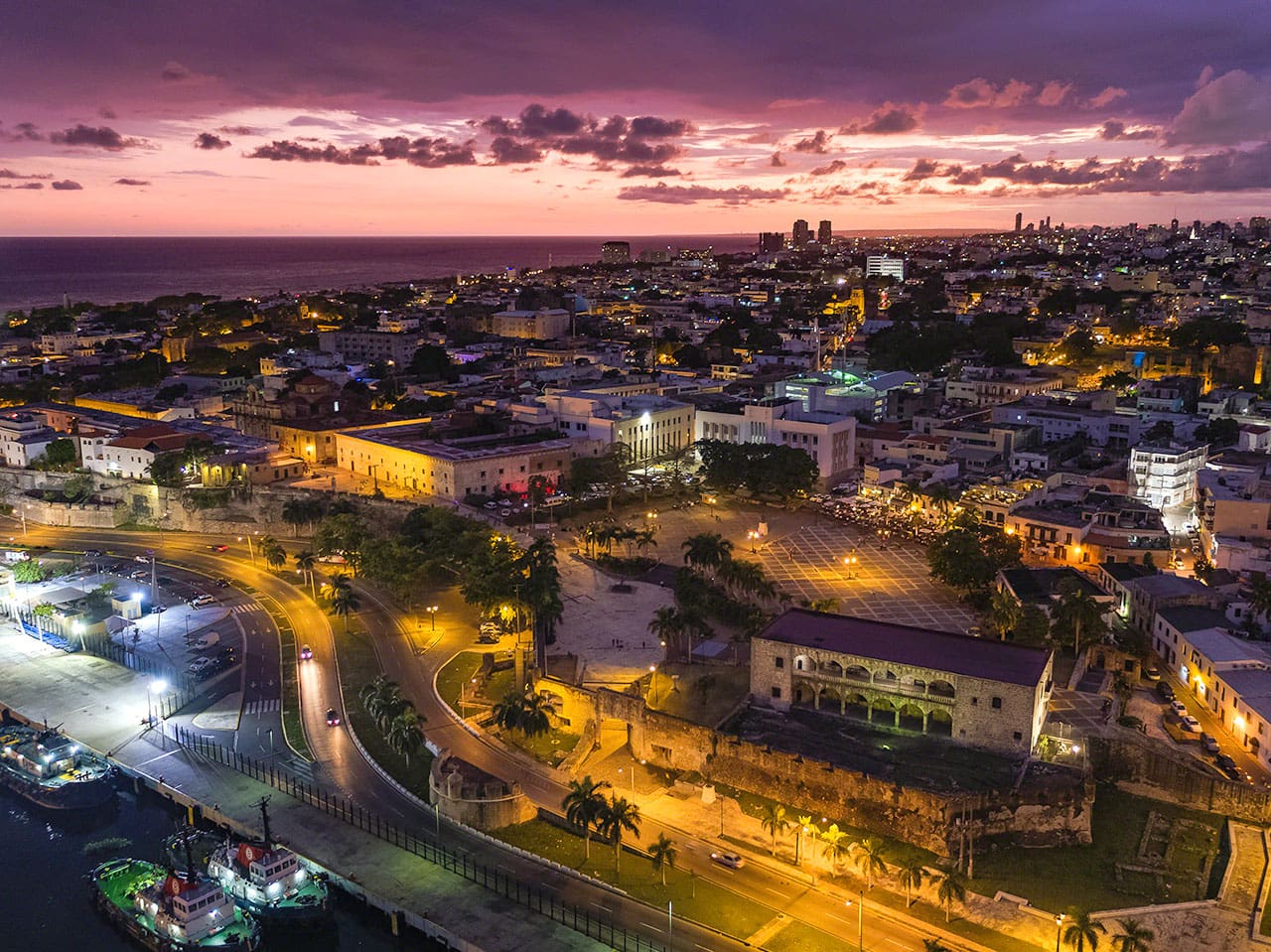 The area is frequented not only by tourists seeking to immerse themselves in history but by locals, who love to enjoy the vibe and the colonial atmosphere alongside them. Here you'll find countless cafés and cool bars. Acclaimed street food options stand alongside international restaurants. And, creative shops and high quality, hand-rolled cigar stores contribute to the picturesque streets.
Step Back In Time
Many of the 16th century buildings still standing today, house museums, stunning restaurants, and private homes. It's a bustling neighborhood that showcases a diverse culture that is uniquely fun to explore.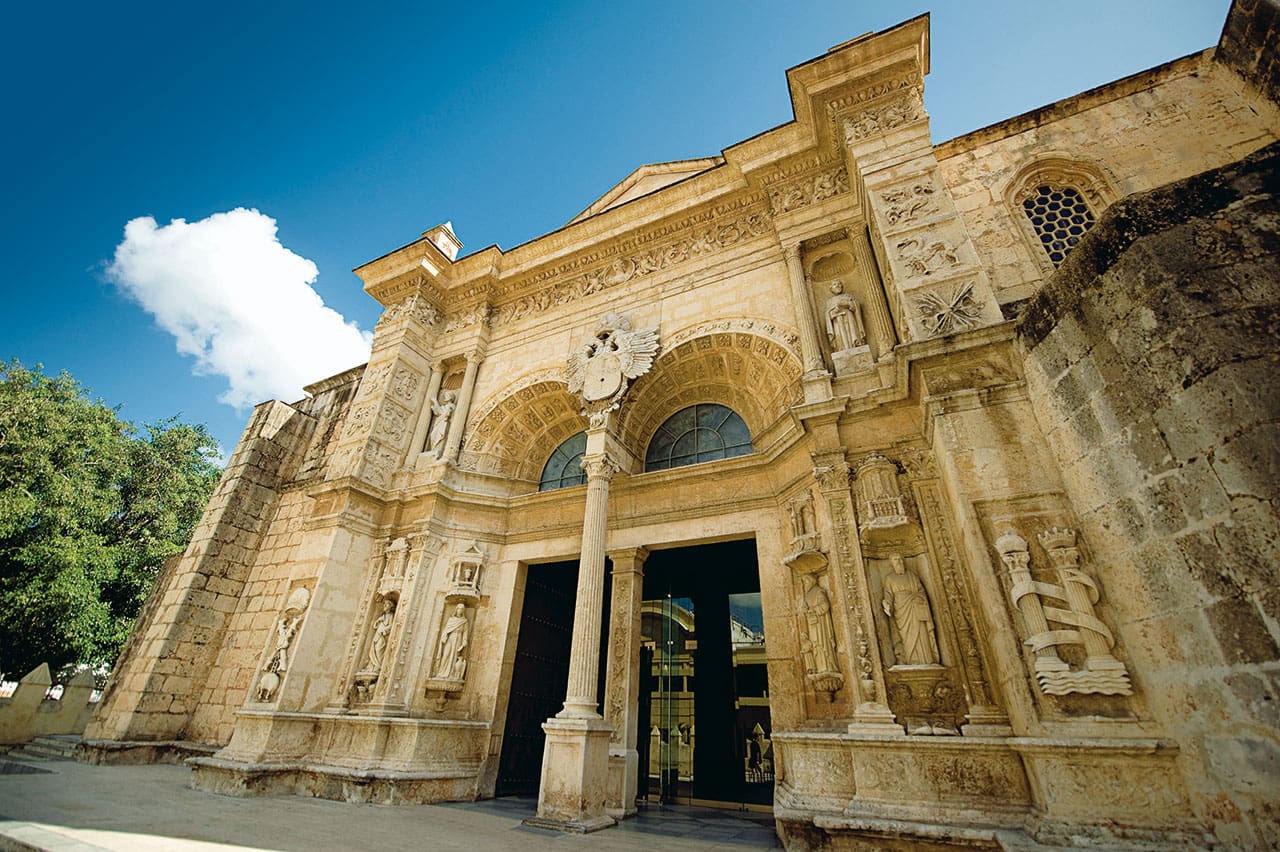 No visit is complete without gazing up at the glory of Catedral Primada De América. Built between 1510 and 1540, it's the oldest still standing cathedral in the Americas. Touring the interior reveals the cathedral's ornate Gothic ceiling, colonial period oil paintings, sacred chapel rooms, and more.
From here, venture down Calle el Conde. Not only is this the oldest commercial street in Santo Domingo, it's the first commercial street in the New World. Stretching more than 10 blocks, the pedestrian-only thoroughfare is very easy to navigate and you'll find many well-marked historic sites along the way.
Now, you probably didn't travel all the way to the Dominican Republic to stray too far from the ocean. The famous Malecón of Santo Domingo is a popular coastal boardwalk which covers almost half of the city. Lined with the Caribbean Sea on one side, and rows of modern hotels, restaurants, and nightlife on the other, the Malecón really comes to life at sunset, continuing into the night. On Sundays, residents stroll its length, passing its historic monuments, or just enjoying one of the seafront recreational parks such as Plaza Juan Barón and Güibia. Renovated in 2017, the Malecón is livelier than ever, with marked biking and rollerblade lanes, as well as more esplanades and relaxing seating areas by the sea.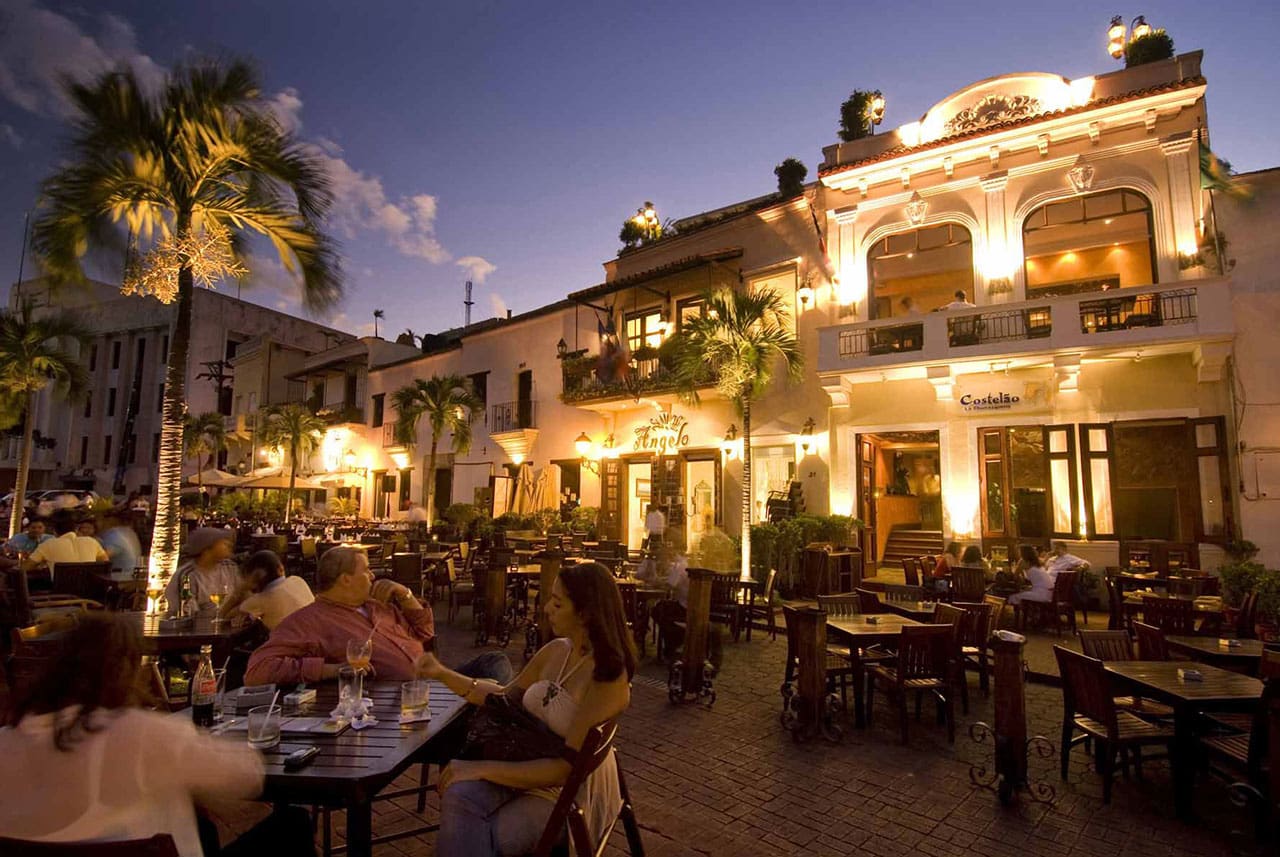 Throughout the Colonial Zone, sitting back and people-watching is, perhaps, one of the most interesting things to do. With plenty of benches and public squares, not to mention abundant outdoor cafes and terraces, here you can always find a spot to stop and soak in the great views of daily life around you – from Dominican families out for an evening stroll to tourists applauding the talents of local street artists.
Do It For The 'Gram
If you enjoy taking pictures, the Zona Colonial will be your heaven, thanks to the remarkable collection of historic buildings, Instagram-worthy boutique hotels housed in, 16th Century properties, and charming alleyways bursting with color. Not only can you take photos of the popular sights and historic monuments, but also of hidden spots like creatively painted buildings and ancient streets. There are also dozens of historic courtyards to discover. For a serious photographer, it might take several days to explore all the secrets, the Zona Colonial has to offer.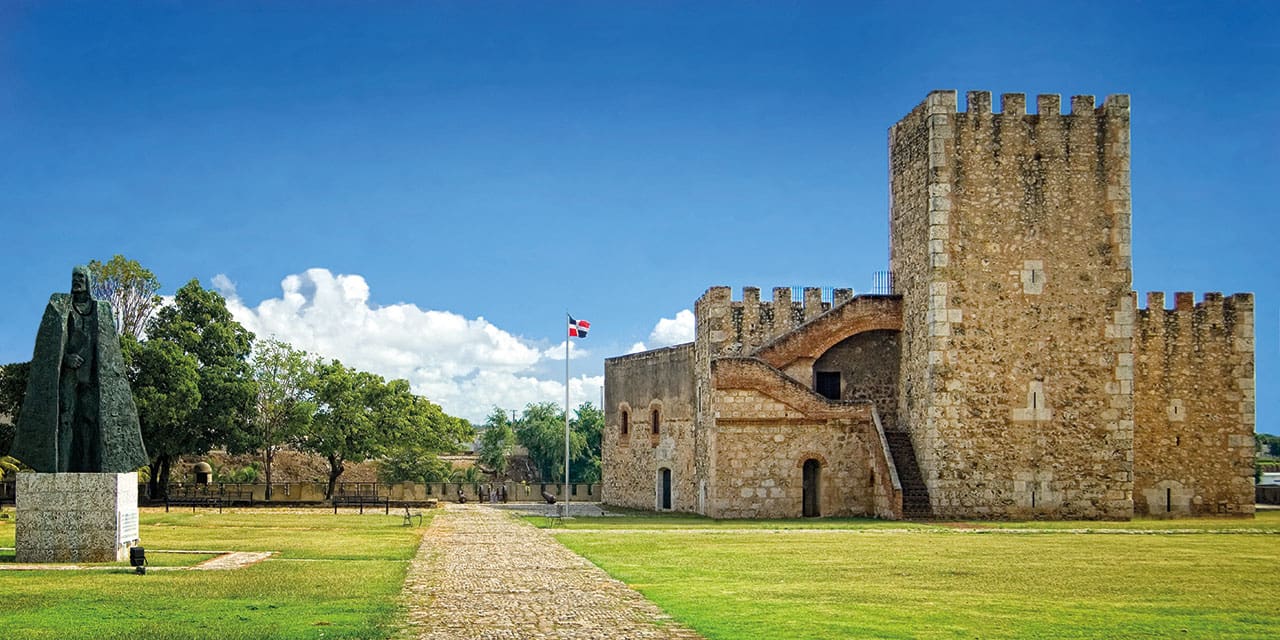 Come Visit!
Explore Santo Domingo's Colonial Zone with those who know it best, the locals. Tune into Come Visit My Dominican Republic to get a taste of the history that awaits you. Once you arrive, you'll no doubt agree with the majority of tourists who flock here that this is a safe, dynamic, and spectacularly impressive place to visit.
Sponsored content: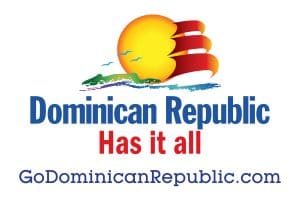 ---