Sandals® Resorts Celebrates Four Decades of Love & Trust
It all began with one resort and a big dream. Gordon "Butch" Stewart, a man with no experience in the hospitality industry, took a chance when he purchased a dilapidated hotel on the shores of Montego Bay, Jamaica reimagining it as an all-inclusive resort.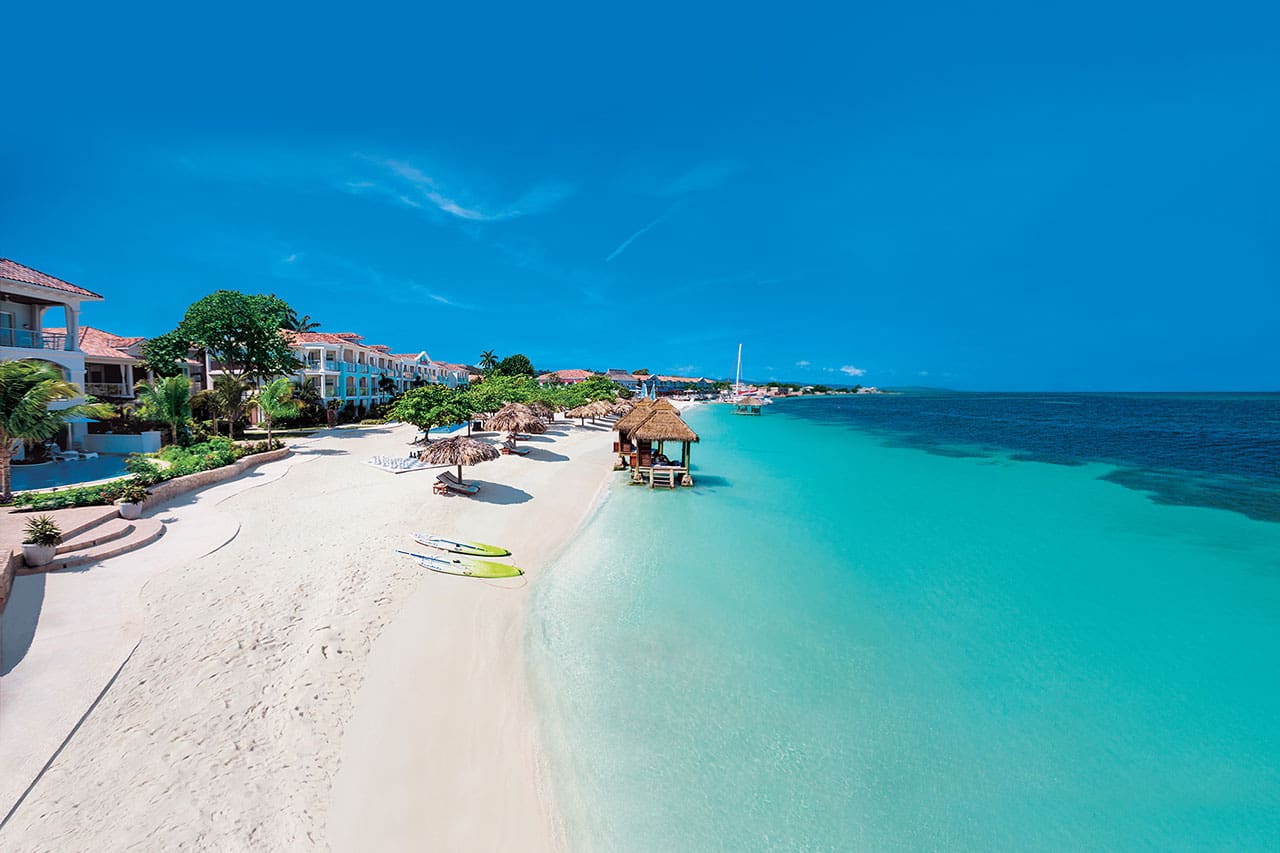 Sandals Montego Bay was just the beginning, and Butch Stewart forever changed the all-inclusive industry. Forty years later, his dream lives on at 17 Five‑Star Luxury Included® Resorts on seven islands across the Caribbean, with a brand-new resort coming soon to Jamaica.
No other resort company could do what Sandals did, which was to be the first at everything and offer more of everything. More inclusions. More luxury. More innovations. More cutting-edge designs that defied imagination.
When most resorts didn't include motorized watersports, Sandals did. They even included scuba diving for certified divers, and complimentary green fees on their professional golf courses. The best equipment and gear for all land and watersports has always been included, and so has private instruction.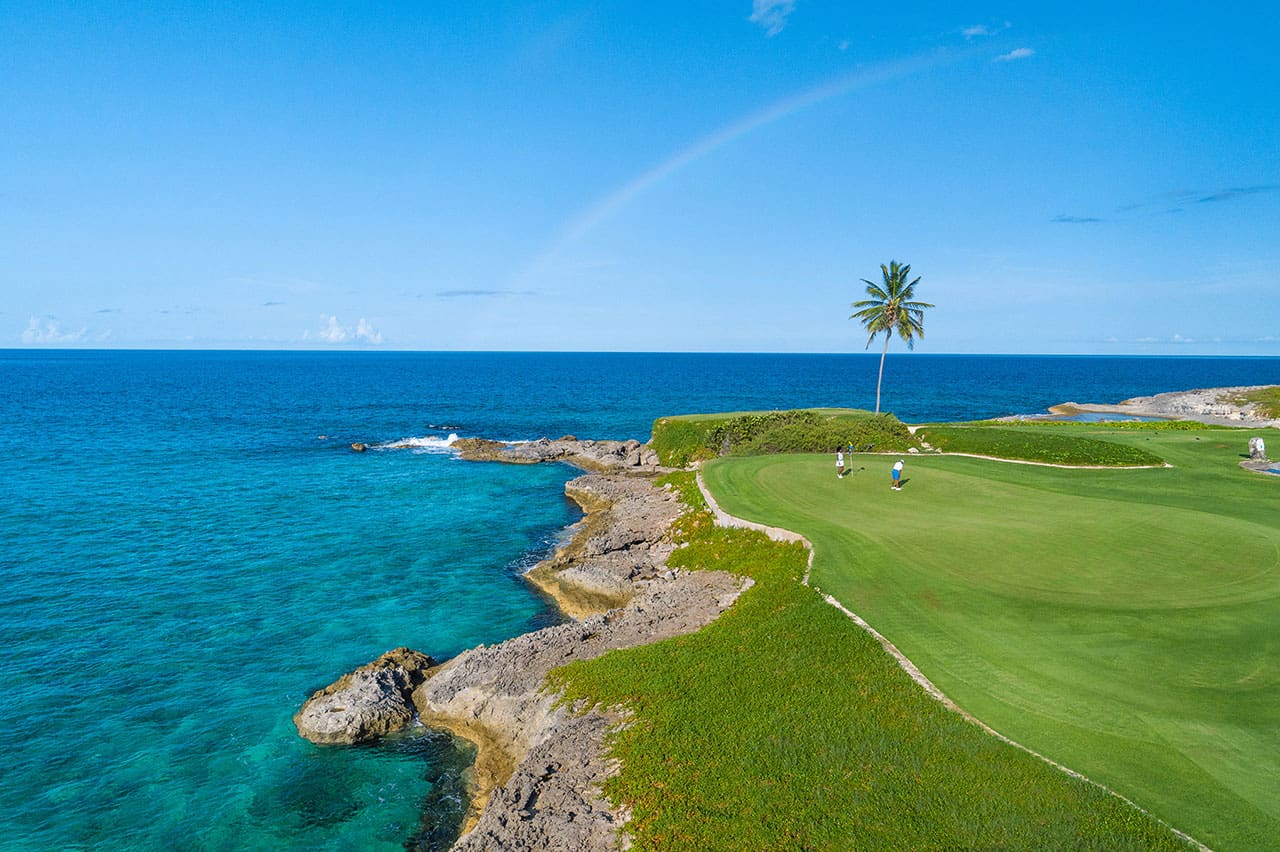 At a time when other resorts offered only food courts and buffets, or charged extra for specialty dining, Sandals included mouthwatering gourmet cuisine created by highly trained chefs from around the world at specialty restaurants located at water's edge or directly above the water. Today, guests have up to 16 Five-Star Global Gourmet™ restaurants to choose from per resort, each creating a unique dining experience.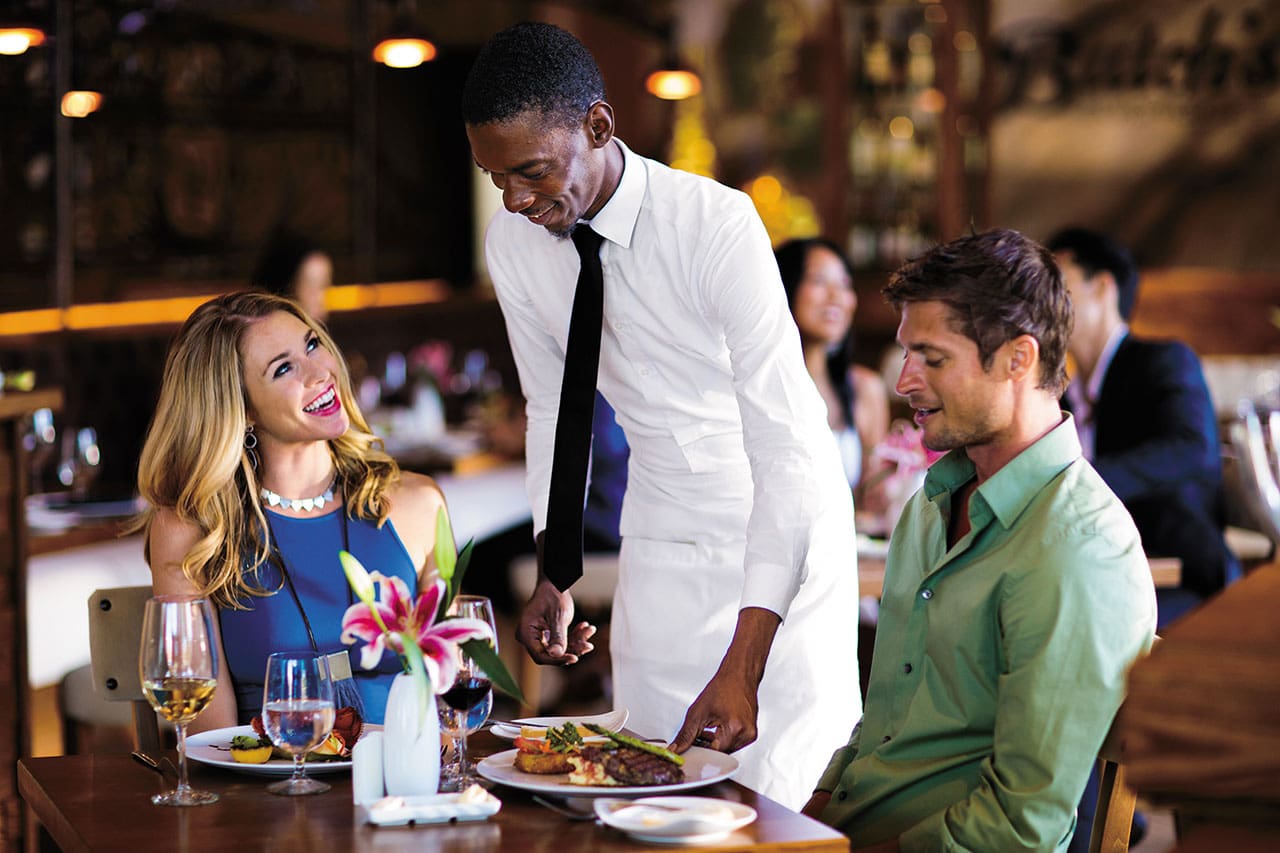 Of course, no one offered rooms and suites as luxurious and innovative as Sandals. And now, guests find marble baths floating on a bed of river rocks in their bathrooms, and Tranquility Soaking Tubs™ for two on their private patios or terraces. They can swim up to their patios from lagoon-style pools, swim in private plunge pools on their private terraces, or on the decks of their Over-the-Water Villas. Sandals has perfected the art of hospitality with professionally trained personal butlers, and private Rolls-Royce, Mercedes-Benz and BMW airport transfers for guests staying in top-tier suites.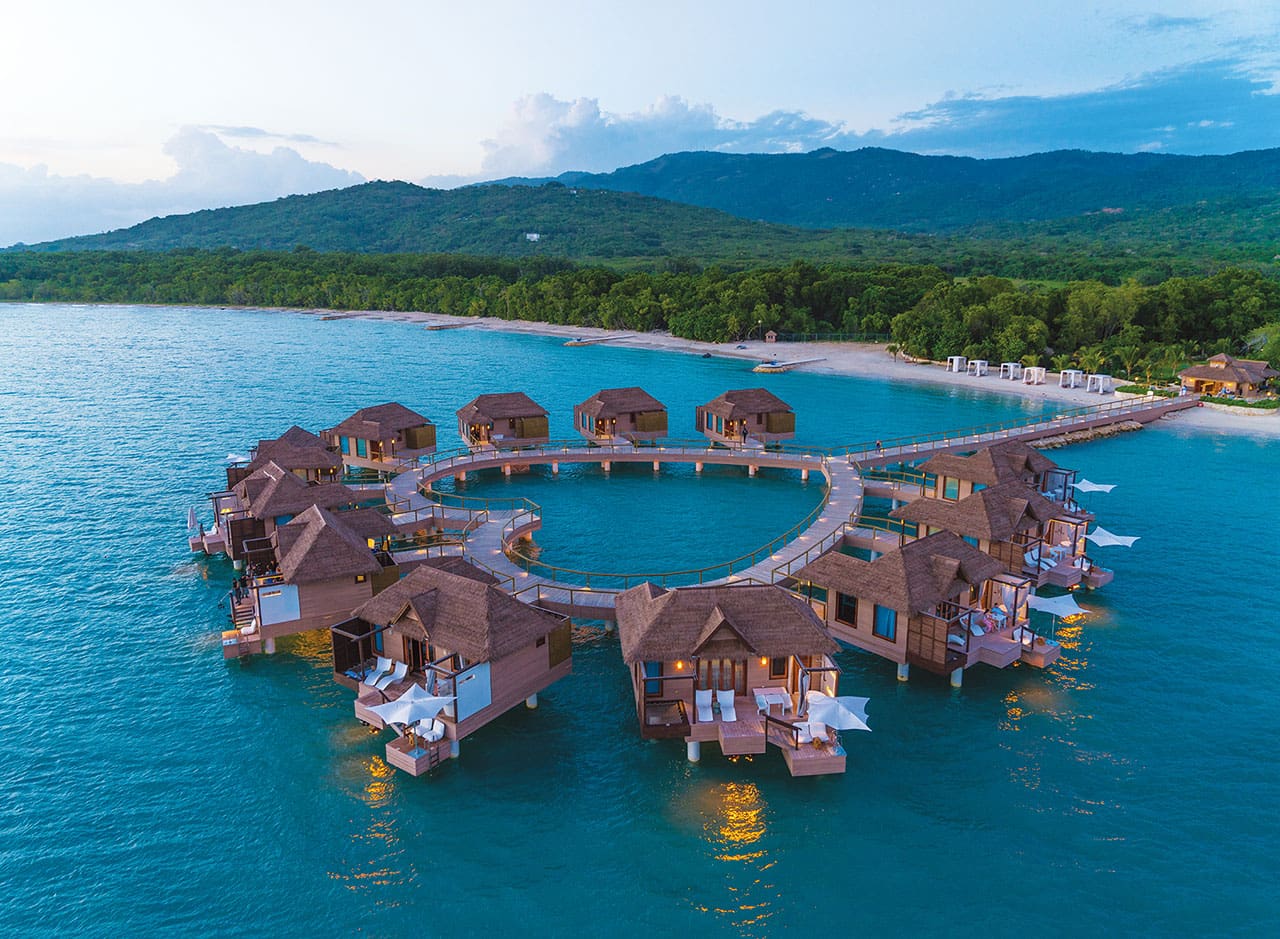 Sandals set the bar high from the very start, going well beyond service with a smile to offer service that anticipates, always working to exceed expectations. And under the leadership of Executive Chairman Adam Stewart, the company is poised to lead the industry well into the next 40 years. With plans to expand to new islands across the Caribbean and offer even more innovations, inclusions, and environmental sustainability more so at the forefront, Sandals will continue to lead the industry into the next generation of travel.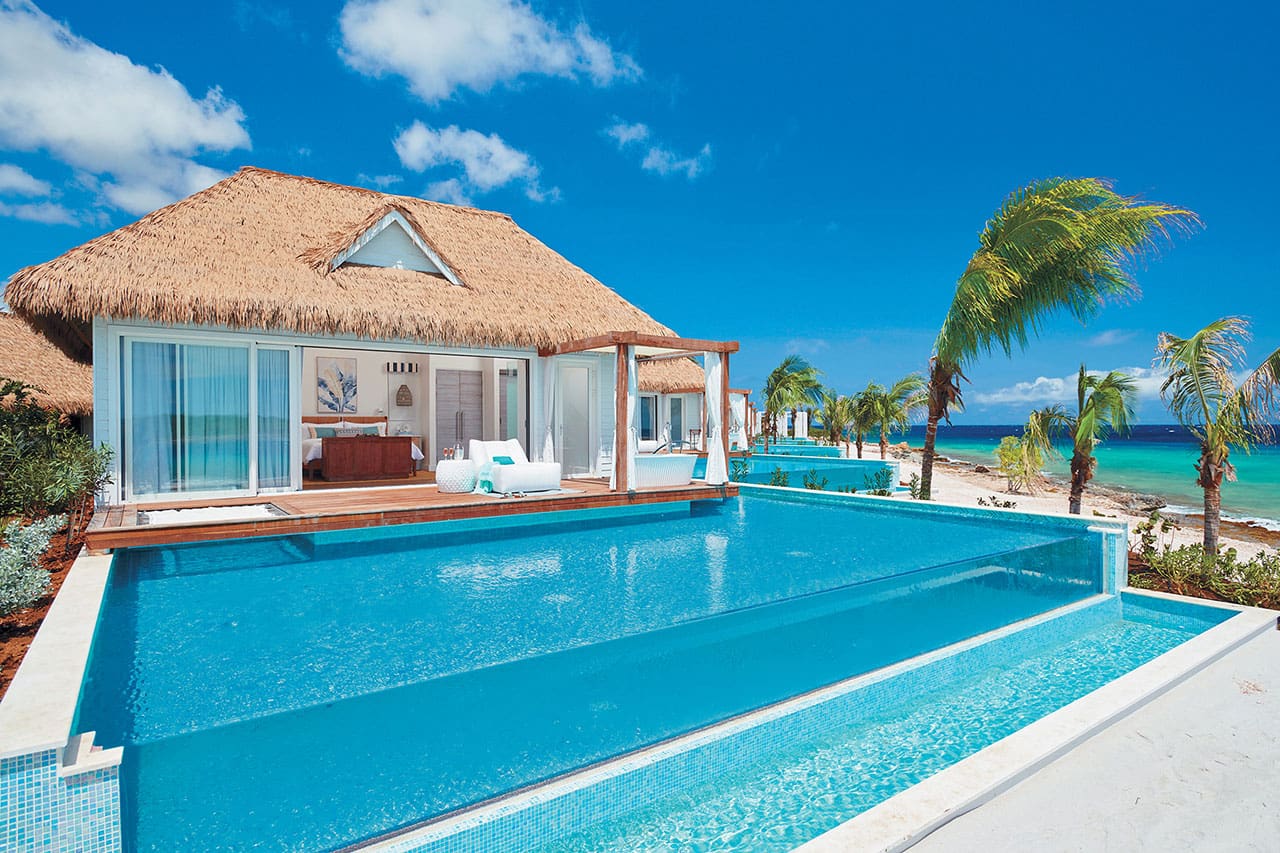 And since Sandals believes in the power of partnership as a winning strategy, travel advisors will continue to be a part of a mutual journey of evolution and reinvention. So as Sandals Resorts celebrates 40 years of love and trust, they're already hard at work on what comes next, continuing to earn the trust of our travel advisor partners along the way.
Book your clients' 5-Star Luxury Included® Vacations today at 1.800.545.8283 or visit taportal.sandals.com.
*Visit www.sandals.com/disclaimers/tc81822 or call 1.800.SANDALS for important terms and conditions. Sandals® is a registered trademark. Unique Vacations, Inc. is an affiliate of Unique Travel Corp., the worldwide representative of Sandals Resorts.
Sponsored content: