Uncover the natural wonders of the Island of Hawaii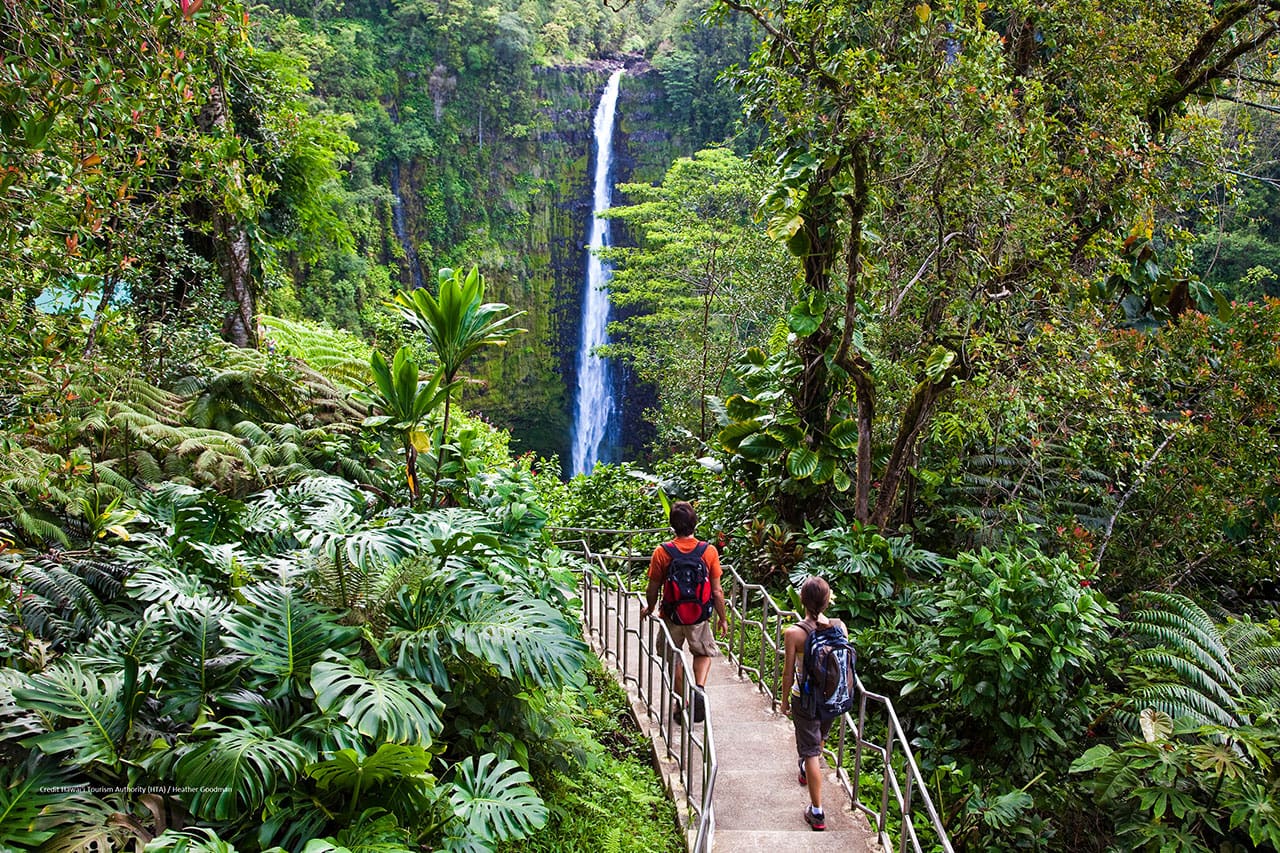 Home to two of the world's most active volcanoes — Kilauea and Mauna Loa — it's no surprise that Hawaii Volcanoes National Park continues to appeal to travellers from around the world who are fortunate to witness the glow of molten lava in person during an eruption. However, even in the No. 1 visitor attraction on the island, Deanna Isbister reveals there are still gems to uncover that visitors don't often know about.
"The Kahuku Unit is a lesser-known section of the park located an hour's drive south of the main park entrance," says Isbister, Director of Sales, Island of Hawaii Visitors Bureau. "Hikers can experience a different landscape on the slopes of the world's most massive volcano with native forests and birds and learn more about the infamous 1868 Maunaloa eruption via its eight trails."
As someone who lives on island, she shares that spending an evening in the national park is also one of her favourite things to do.
"Exploring Nakuku (Thurston Lava Tube), stopping at the steam vents, taking a few short trail hikes then watching the sun set and the evening crater glow appear makes for an unforgettable day," she says. "I enjoy talking to visitors who are seeing the volcano for the first time and are mesmerized just as I am each time I visit. I love supporting our farmers and local product vendors at our farmer market events and will always recommend this when meeting visitors."
Focus on giving back
The Island of Hawaii Pono Pledge video, which encourages safe, responsible and respectful tourism, was recently honoured with a 2022 Silver Telly Award in the category of Online General-Public Interest/Awareness.
"Its principles are simply stated and will inspire visitors as well as residents to be mindful and respectful of nature and its surroundings," she says.
This creative initiative was created by the County of Hawaii and the Island of Hawaii Visitors Bureau in 2018 and are aligned with the state-wide Malama Kuu Home and Destination Management efforts.
"The Malama Hawaii initiative is a collaboration between industry partners and volunteer organizations in efforts to inspire mindful travel," she says. "Malama Hawaii reminds all of us that we need to take care of our land, each other and ourselves. It also reminds us that we should have meaningful experiences, create deeper connections to places we visit and always leave with a positive impact."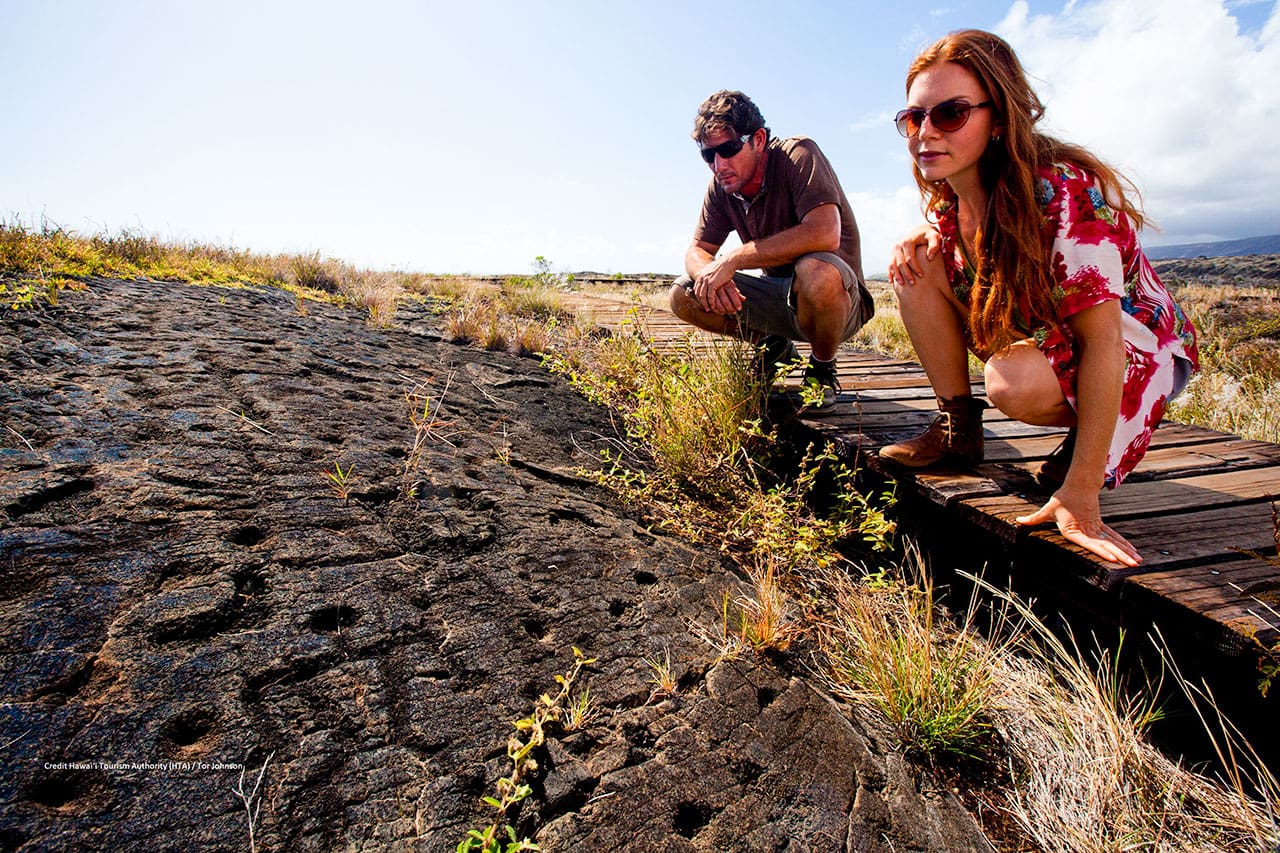 Projects include reforestation, self-directed beach clean up programs, ocean reef preservation and other community volunteer events. Isbister points out that sharing statewide Malama Hawaii messaging has been important for anticipating the return of tourism.
"Awareness campaigns shared with both consumers and travel industry partners still continue to highlight the importance of regenerative tourism, supporting local farm tours, farm-to-table restaurants, farmers markets, reforestation efforts and volunteer programs," she shares. "The Pololu Valley Stewardship program is an example of a collaborative project that was developed to help preserve the historic nature of an area as well as monitor the safety of visitors. Visitors are encouraged to immerse and learn more about the cultural and historical aspects of Hawaii through cultural and educational activities throughout the island."
Insights into what travellers want
Interestingly, Isbister says most visitors want to incorporate an educational or cultural experience within their stay for a more meaningful visit.
"Hotels have expanded in-house guest programs," she adds. "In addition to joining a lei making, hula class or ukulele class, some hotels offer chef garden tours, native plant classes and ocean reef awareness. Visitors also are encouraged to attend community events to include farmers markets and local festivals."
Travellers can visit the Hawaii Ocean Science and Technology Park to witness a unique outdoor site for renewable energy, aquaculture, and other ocean-based sustainable businesses. "Educational tours are offered by Sea Salts of Hawaii Farm, Kanaloa Octopus Farm, Ocean Rider Sea Horse Farm, and Big Island Abalone. It is the state's largest technology park with 870 acres located at Keahole Point in Kailua-Kona."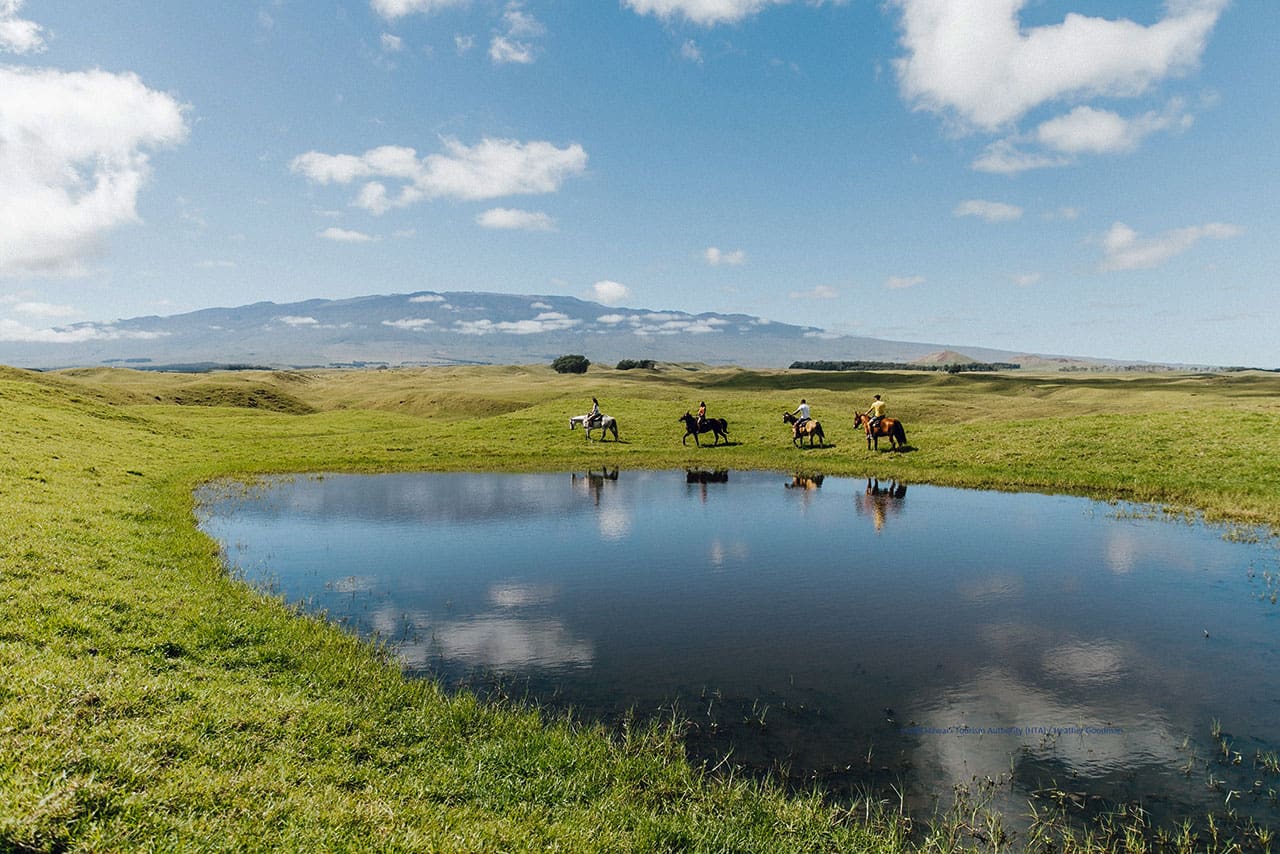 Growing the Canadian market
Notably, the Canadian market brings a significant amount of travellers to the destination and has expanded beyond being a seasonal market.
"Our Canadian ohana (family) seems to enjoy being outdoors, exploring, relaxing, learning more about history and culture and participating in local activities and events," she says. "We hope that we continue to inspire and draw our Canadian visitors back with our initiatives to be sustainable as we feel our Canada visitors have been mindful and respectful travellers."
She points out that Canadian travel partners also play a very important role.
"We strive to ensure their educational resources are current to keep their destination knowledge updated," she notes. "In conjunction with Hawaii Tourism Canada we truly support their sales efforts and are available to help succeed with planning their client itineraries and developing relationships with our travel partners based on Hawaii Island. We depend on our travel advisors to help us share island messaging and initiatives and appreciate the aloha spirit that they extend to our future visitors."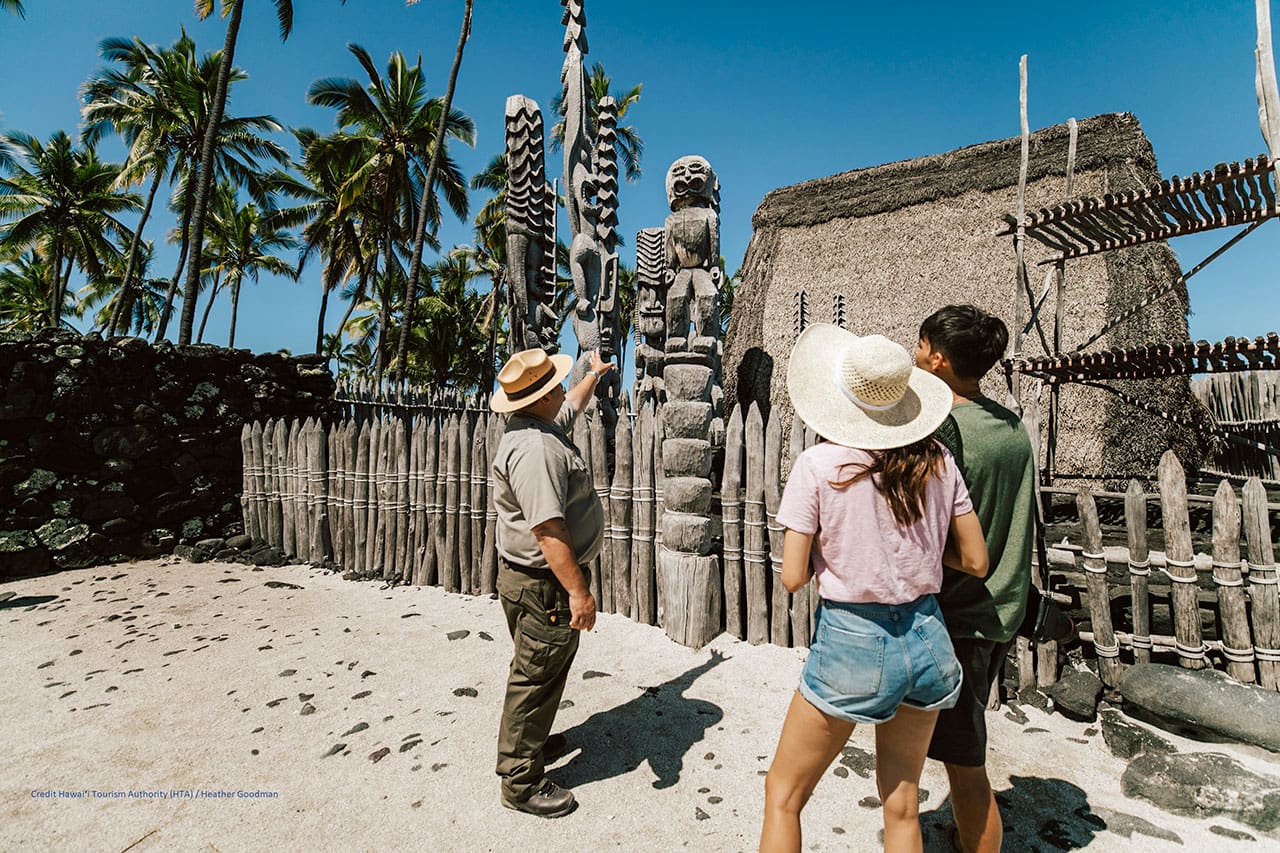 Fun facts about the Island of Hawaii
Chasing waterfalls: One of many waterfalls on the northeastern coastline, 'Akaka Falls is the State's tallest "sheer drop " waterfall at 442 ft. [≈145m], more than twice the height of Niagara Falls at 167 ft. [≈50.9m].
Sky high: The entire Northern Hemisphere and about 90% of the Southern Hemisphere can be seen from Hawaii — perfect for stargazing from practically anywhere on the island!
Climate zones: Four of the world's five major climate zones and all but four of the world's subzones* can be found on Hawaii Island, creating an ecosystem unlike any other.
* Original Köppen Classification System
---
We recognize the proper use of the Hawaiian language including the 'okina ['], a consonant, and the kahakō [ō] or macron (e.g., in place names of Hawai'i such as Lāna'i). However, these have been omitted from this communication for the best online experience for our visitors. We realize the importance and continue to use them outside of the online platform.
Sponsored content: